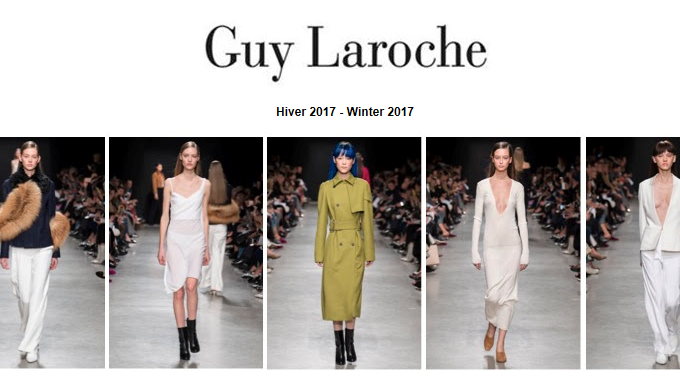 GUY LAROCHE – Collection Winter 2017
Winter 2017
 At a time where unisex is omnipresent, the Parisian Maison has decided to go against the grain and back to its roots: this season, it explores Guy Laroche's use of sexiness as a backbone to elegance.
The Winter 2017 collection of the Maison began by going back through the archives, and two photographs: one by Patrick Bertrand of the Guy Laroche Haute Couture collection 1971 titled « Nuit Noire en crêpe »; and another by W. Marshall for the Guy Laroche Haute Couture collection 1972 entitled "Fourrier prend couleurs".
These photographs depicted a woman in a seductive long black crepe dress and another in a fur coat respectively.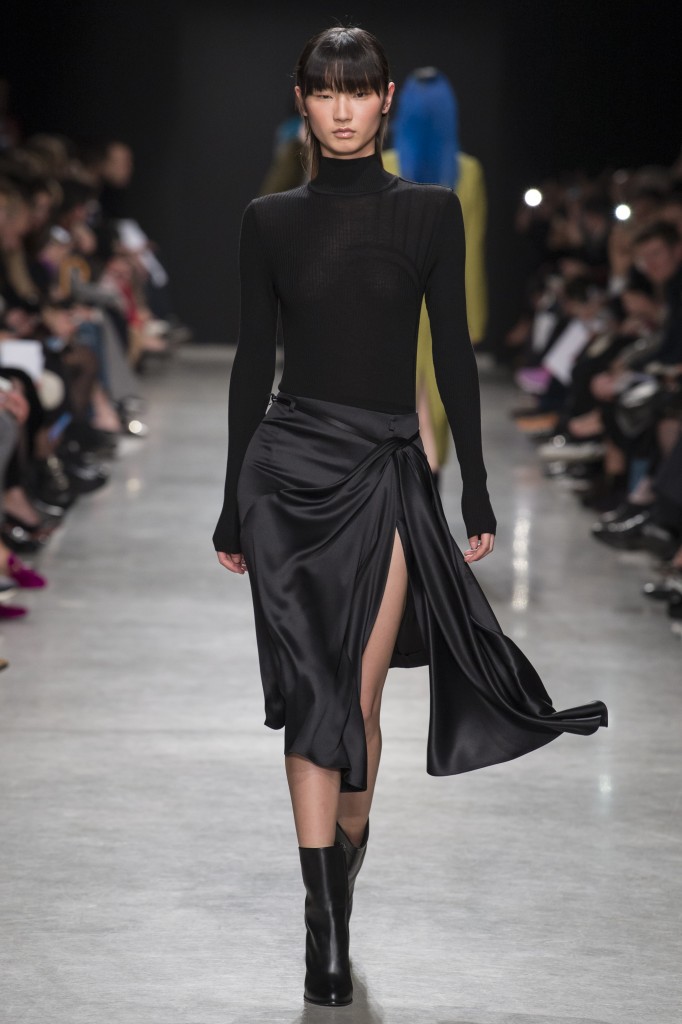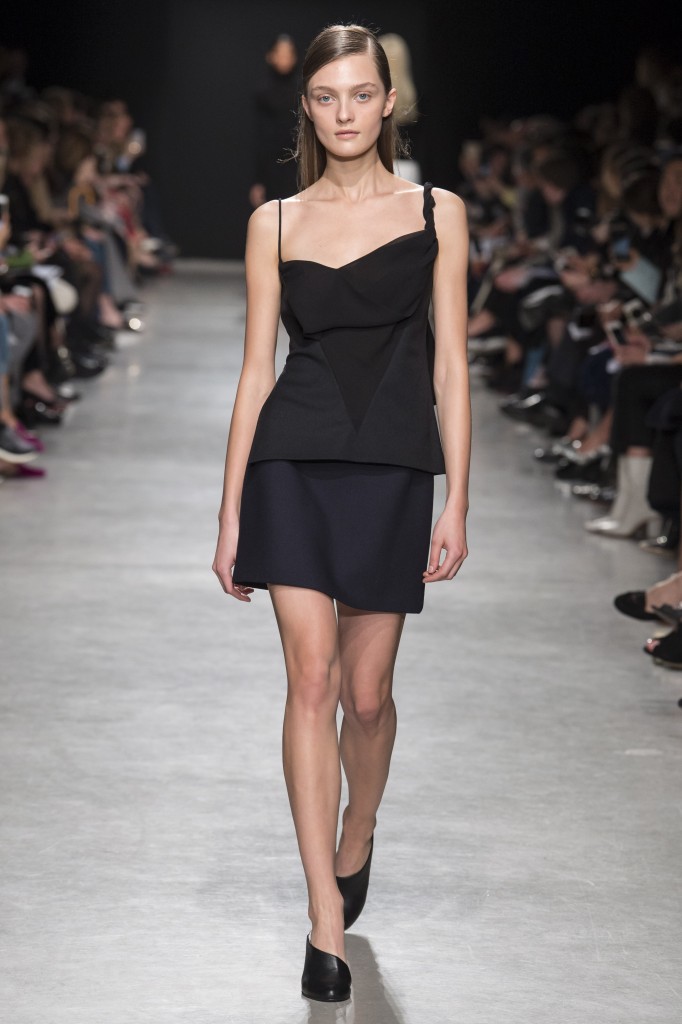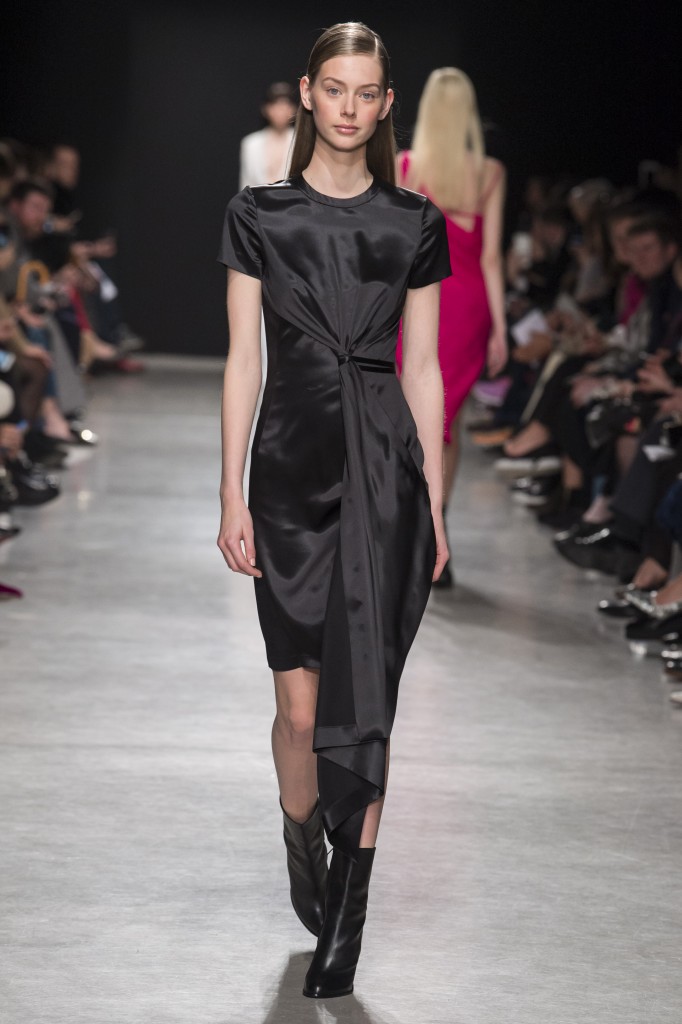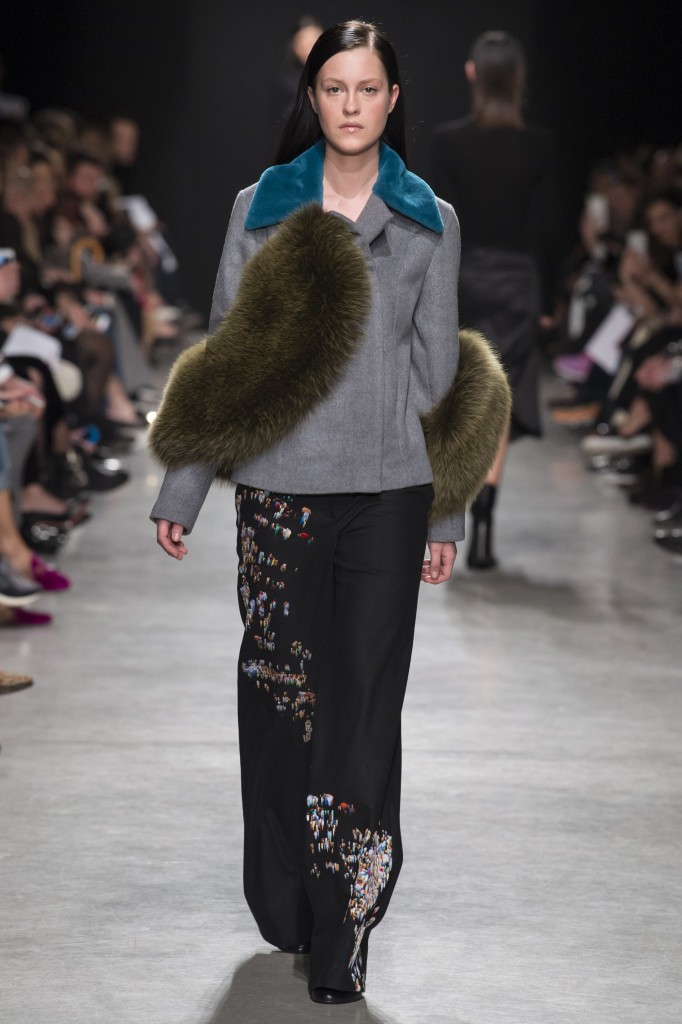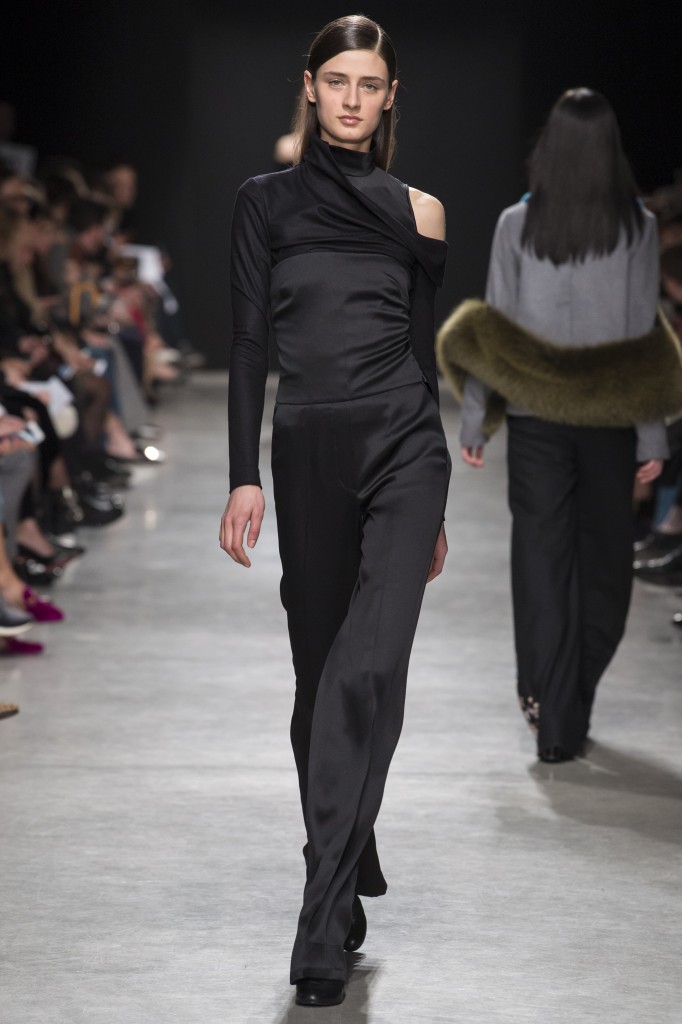 The collection delves into its Seventies archives, when its clothes were in equal parts alluring and luxurious, and most importantly, dedicated to celebrating the female form.
The designs are sharp without being minimalistic: they are precise, meticulously cut, and streamlined to revisit timeless essentials with a modern twist.
Dresses come with asymetrical straps or with a bold cutout back, making skin a graphic element that illuminates the garment.
Wide trousers have disappearing side streams that blend into the pockets, so the wearer's hips naturally outline the contour of the garment.
The colors are Serpent Green, Electric Blue, Highlighter Pink, purposely staying aways from classical primary shades. Those jewel-like hues are powerfully yet harmoniously layered, for a contemporary, seductive feel.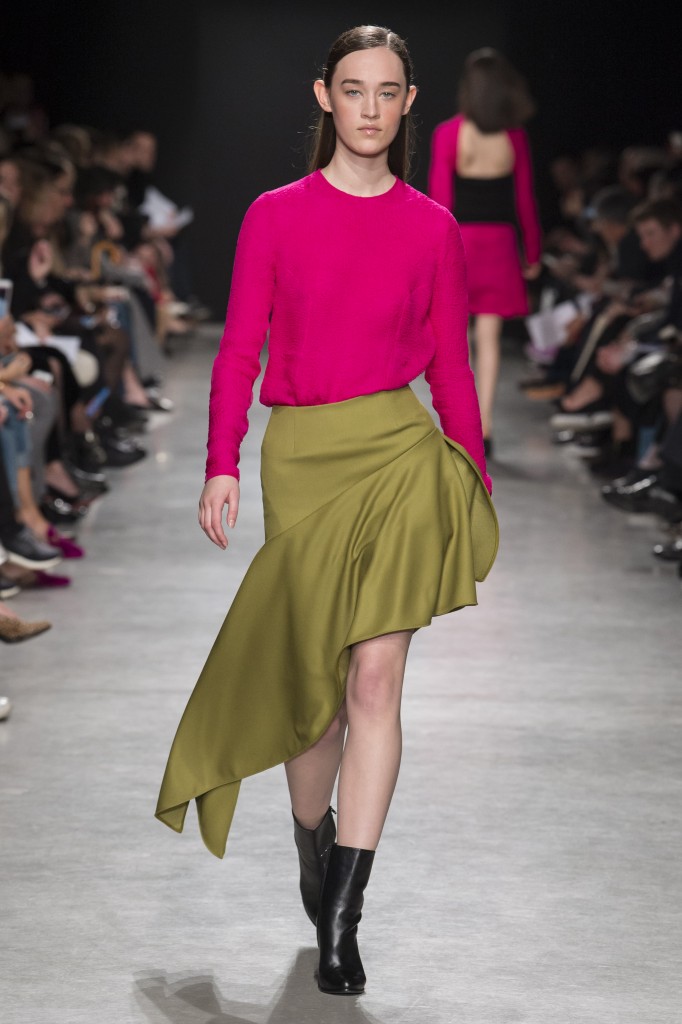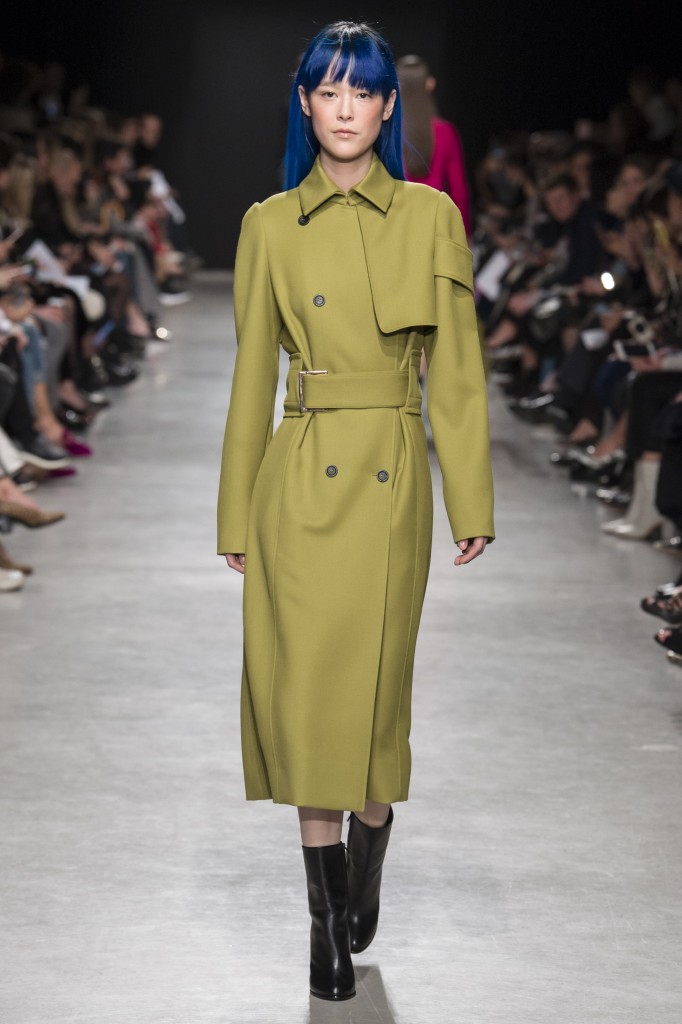 The pieces come in lush cashmere, double twisted merino, fine knits, silk satin, fox fur, mink, triple layer bias cut chiffon and delicate embroidery.
Throughout the collection, simplicity is achieved through substraction, and women are celebrated in everyday.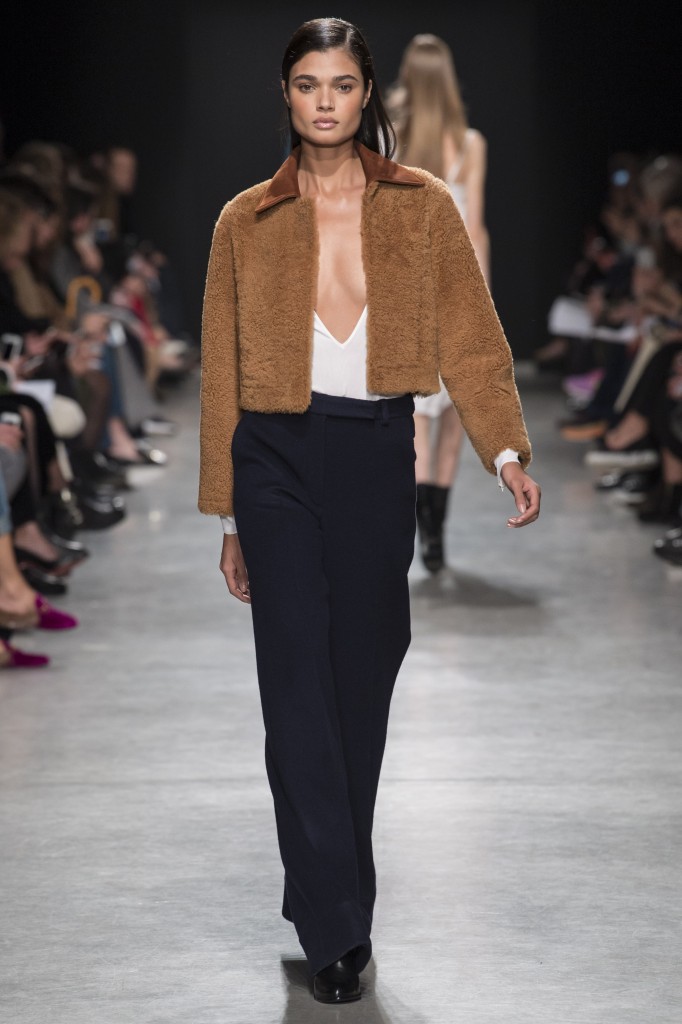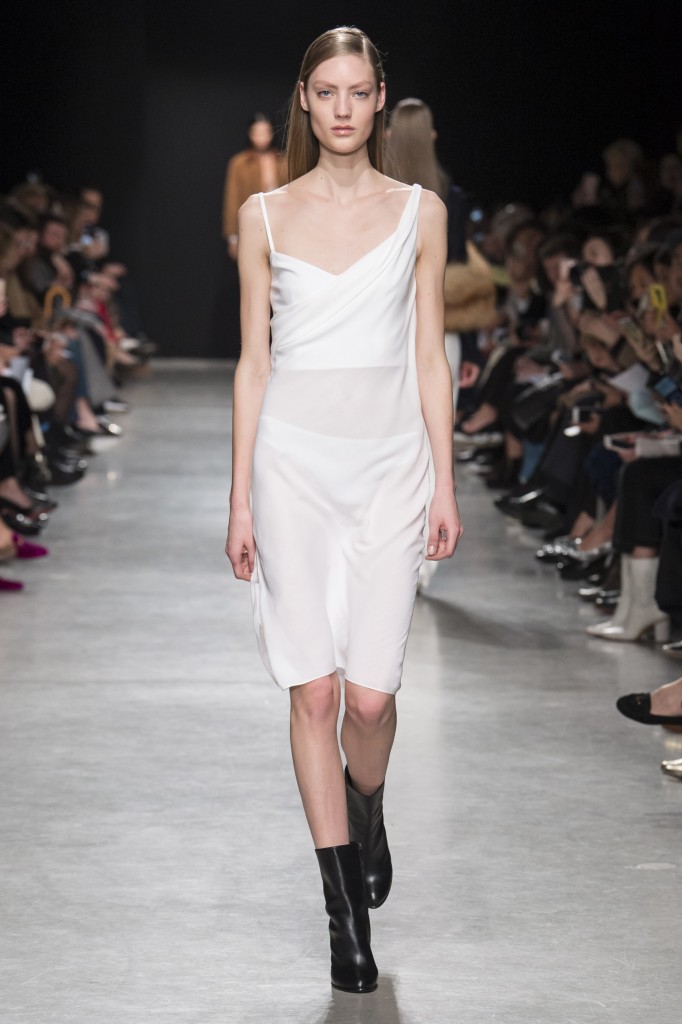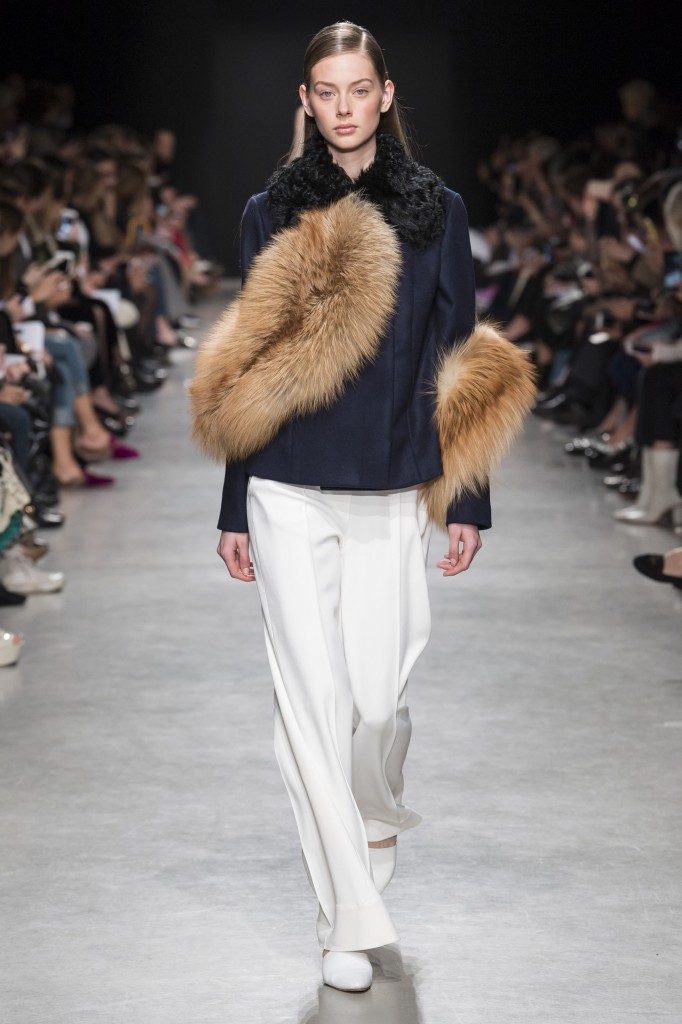 Recommended