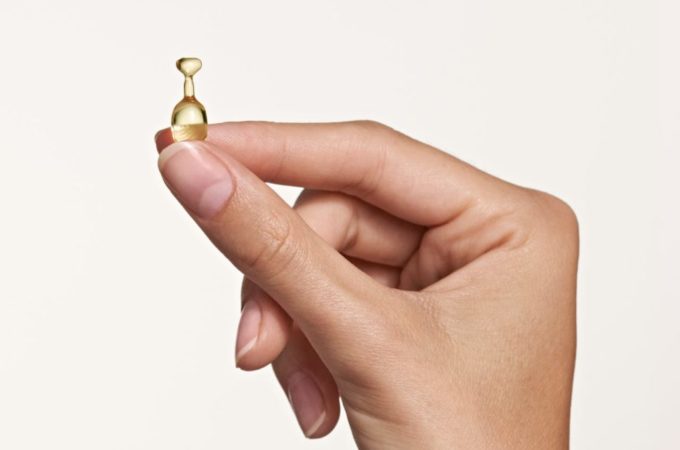 LA BIOSTHETIQUE – WE ADORE THE CAPSULE AGAINST DIGITAL AGING
LA BIOSTHÉTIQUE AND THE CAPSULE AGAINST DIGITAL AGING
Tiny capsules, extraordinary action!
PROTECTIVE LIPID CAPSULES – Soothing care and natural protection of sensitive skin against Digital Aging
Winter is a dry season. Both indoors and outdoors, the dry air attacks already dry skin. Rough, tight and itchy skin is a sign of a lack of lipids. Now is the time to give your skin an express treatment with PROTECTIVE LIPID CAPSULES! The new lipid serum capsules from LA BIOSTHETIQUE immediately soothe dry, irritated skin and provide it with all the nutrients it needs to be supple, soft and well protected – both from external aggressions and from "digital aging" caused by the blue light of the screens.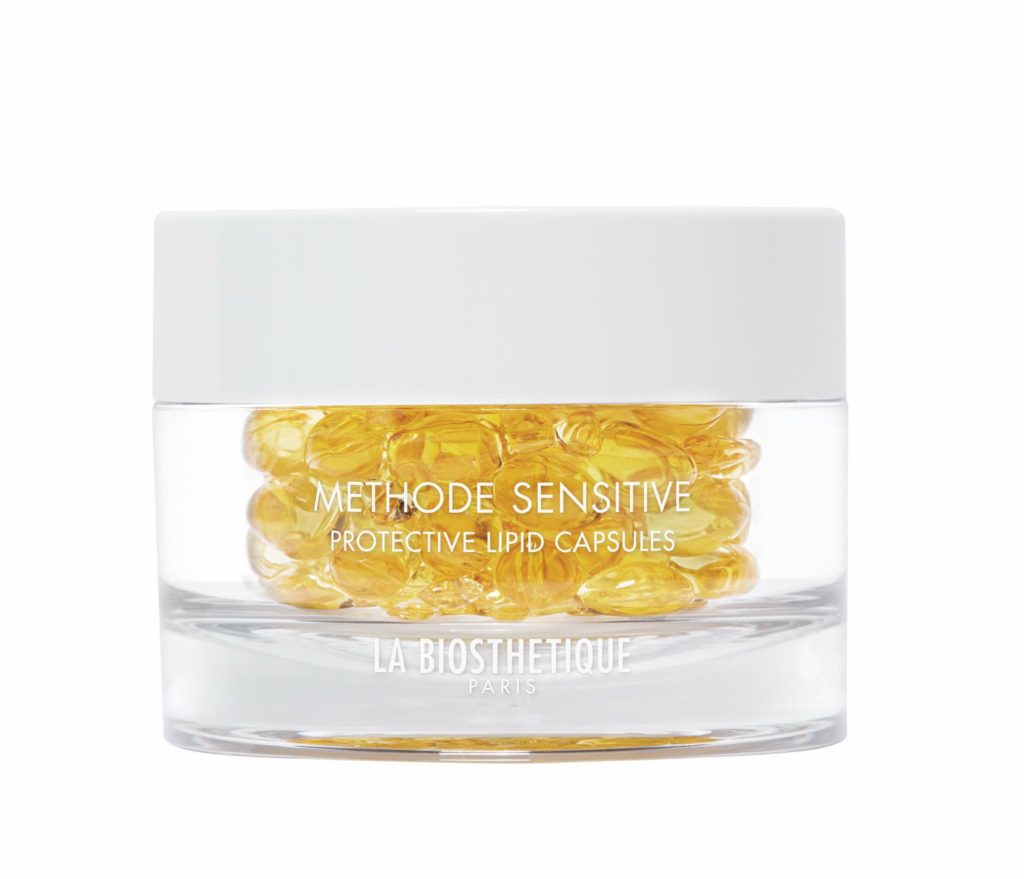 Why lipids?
Fatty acids known as lipids are extremely important for healthy skin.
Without them, the skin's protective barrier is permeable. The skin loses moisture, dries out and is no longer sufficiently protected from irritating substances that penetrate from the outside. Thanks to valuable biomimetic fatty acids, the lipid serum contained in PROTECTIVE LIPID CAPSULES immediately stabilizes and soothes dry, sensitive skin and intensely nourishes the skin. Borage and oat seed oils reinforce the natural barrier function of the skin and protect against moisture loss. Rough skin is once again smooth and supple, and it's completely silicone-free!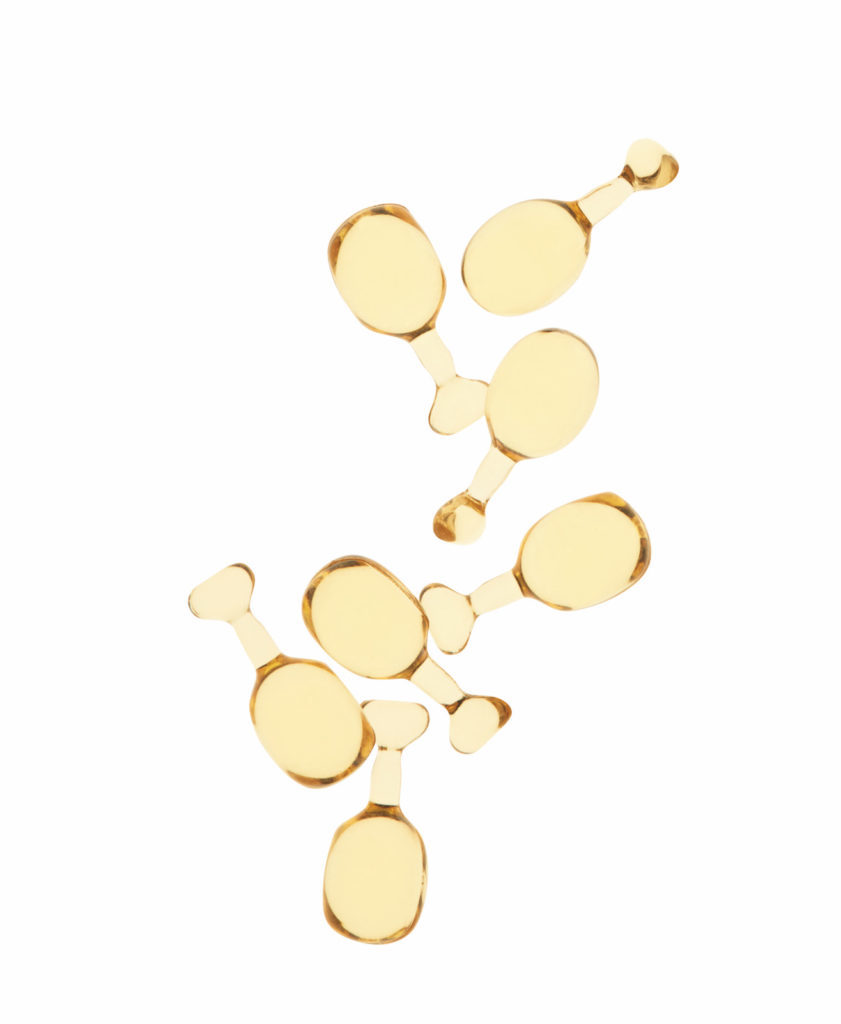 Why protection against blue light?
We spend a lot of time every day in front of our computers, telephones or television.The light from the screens called blue light penetrates deep into the skin layers and causes oxidative stress which can disrupt cellular communication, with the harmful consequence of small wrinkles and pigmentation spots. Thanks to a special active complex, PROTECTIVE LIPID CAPSULES protect against the effects of electromagnetic radiation on health. Like a Faraday cage, the combination of sea kale, beta-carotene, tocopherol, sunflower seed oil and rosemary extract protects from blue light and acts as a protective radical scavenger.
The natural active ingredients soothe sensitive skin and offer complete protection to the skin
OAT GRAIN OIL moisturises, soothes the skin and strengthens its protective barrier thanks to its high content of fatty acids and linolenic acid.
BORAGE OIL soothes, moisturises and protects sensitive, dry skin with Omega 6 fatty acids and gamma-linolenic acid.
A protective complex of SEA KALE, BETA-CAROTENE, TOCOPHEROL, SUNFLOWER GRAIN OIL AND ROSEMARY EXTRACT protects the skin from oxidative stress generated by the blue light of the screens.
SUNFLOWER  BRAIN OIL acts as a radical scavenger.
Thanks to its high content of Omega 3 and 6 fatty acids, the complex of
CURRANT SEED OIL, POIS DE CŒUR and ROMARIN EXTRACT repairs and protects the skin.
SILICONE-FREE!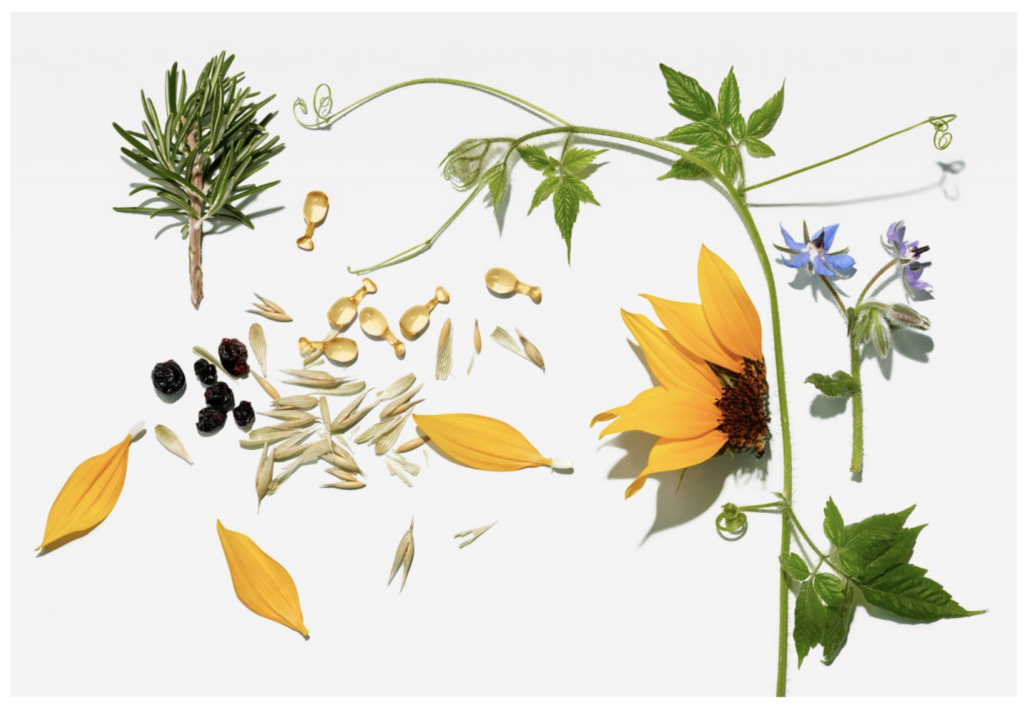 Protective well-being for all skin types
The precious plant lipids in PROTECTIVE LIPID CAPSULES have been specially selected to suit sensitive skin and thus all skin types. Because what is good for sensitive skin is also optimal for dehydrated, mature or male skin.
Simple and intuitive application
Apply PROTECTIVE LIPID CAPSULES to the face in the morning after cleansing and pre-moisturising the skin, for example with Clair de Teint Sensitif and Visalix Sensitif.
To do this, massage the contents of one capsule into the skin, then continue with your usual day cream.
For very dry skin, PROTECTIVE LIPID CAPSULES can also be applied in the evening.
The lipid serum penetrates quickly and does not leave an oily film on the skin. The skin is intensely nourished and perfectly protected and becomes pleasant to the touch, soft and supple again.
Capacity : 60 capsules
Recommended retail price: €87.55
"In the evening, after a good cleansing of the skin, a capsule is ideal to relax and take care of your skin. Until the serum is completely absorbed by the skin, I take the opportunity to take some time for myself with a good book and a good cup of tea. A real moment of well-being that I complete according to the season with a treatment.
moisturizing or rich. »

Inge Metzger
LA BIOSTHETIQUE Head of product
skin care
Recommended