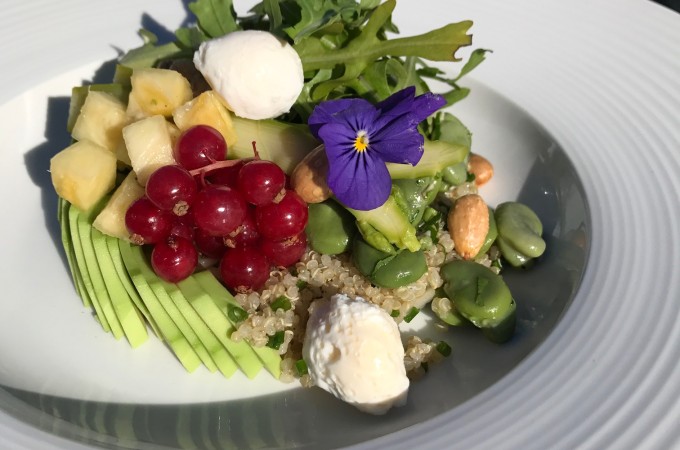 La Sultana – The Perfect Detox Lunch At A Mind Blowing Place in Marrakech
What a marvelous place this is.
When you are looking for the perfect place to have lunch in Marrakech, La Sultana is the answer.
La Sultana Marrakech is an intimate 5-star Deluxe Hotel, a member of Small Luxury Hotels of the World & Traveller Made Hotel Partner.
Designed for lovers of hotels where every piece of architecture is unique.
The place is ideally located in the old city just a stone's throw from the main attractions, ten minutes walk from Jemaa El Fna square.
La Sultana is consisting of five separate riads (old couryard houses) from different periods that have been updated and combined to make one of the most spectacular buildings in Morocco. Take your time to look at the mind blowing architecture of the hotel when you get there. The lovely stuff will guide you up to the marvelous terrace, and all you have to do by then is sit down, and let yourself go.
For lunch, La Sultana offers authentic « Charcoal Grill » and seasonal gourmet suggestions. The best location to take quiet break on the rooftop with views on the Medina, ideally located between the souks of the Kasbah district, the Saadian Tombs (that you can see from the rooftop) and the visit of the Palace El Badi, Bahia and the Jemaa El Fna square.
I had found my perfect place on that mind blowing rooftop, with a view over the mountains, a bright blue sky and the birds singing. What a true feeling of well being this place gives you just by chilling on the rooftop…. it's beyond beautiful.
LA SULTANA MARRAKECH LISTED AS ONE OF THE BEST "MOST ROMANTIC HOTELS OF 2018"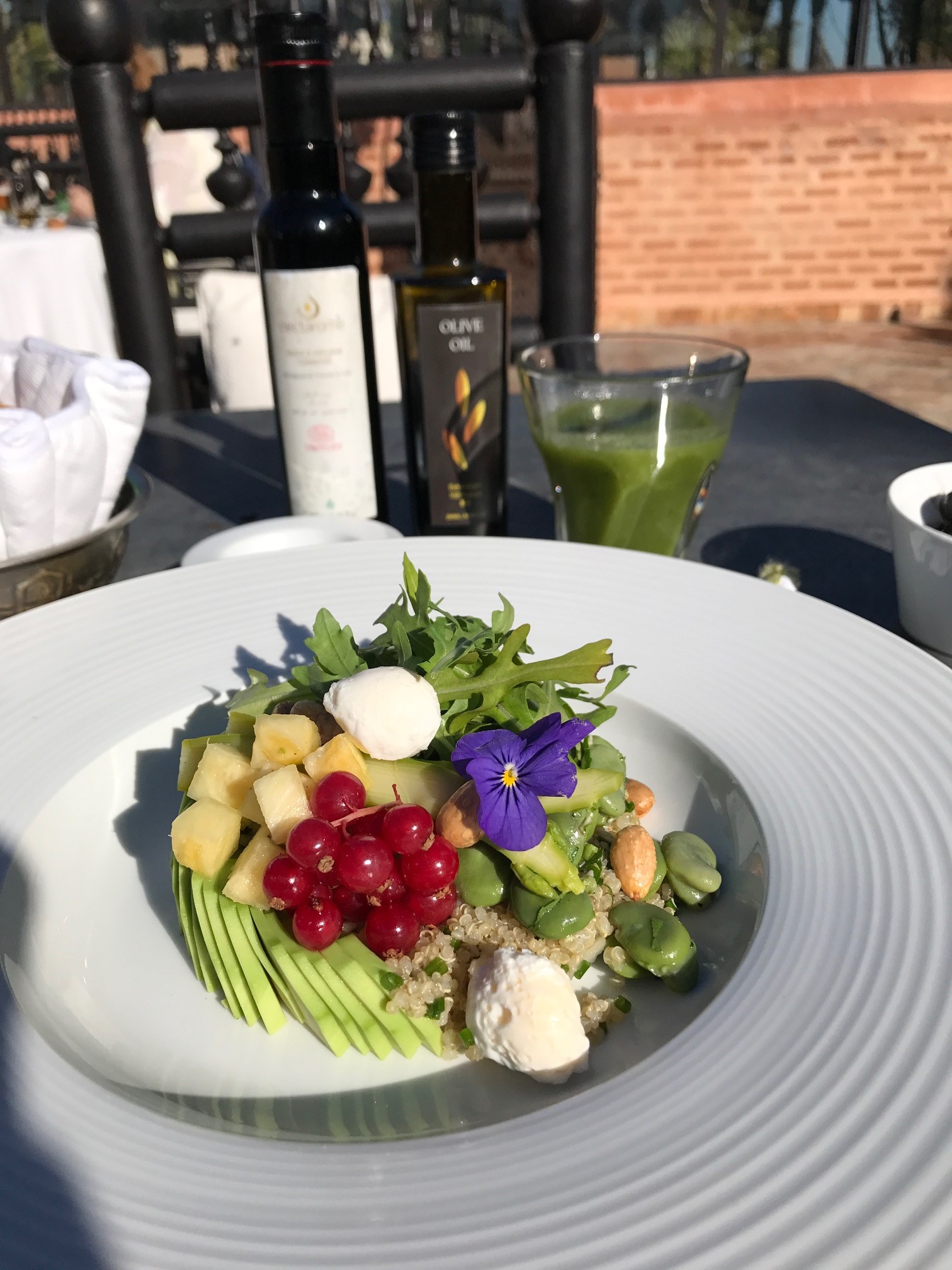 At first, I was served a fresh tomato gazpacho – a little attention from the chef, with some olives and home made bread. Excellent start!
I choose the Detox Salad as entrée that comes with quinoa, fennel, avocado, lava beans, mesclun, flaked almonds and quail eggs, served with a detox juice made out of kiwi, spinach, celery and apple. The perfect choice to get some energy for the day and to do something good for your body and soul, it was delicious! I love 'detox' food and have been eating and trying a lot of these things lately, but this salad was so delish and on top was served in such a classy way. Healthy food dishes does not always look good as we know, but La Sultana has it all.
As main course I took the Supreme of free range chicken, potatoe purée and a trickle of truffle oil. The portion was perfect and not to heavy, the chicken was very soft and juicy and the purée was also super tasty. I really suggest to try this dish, but you should also try their Barbecue or the saffron-flavored fish Tagine.
As dessert it is likely to try the traditional mint tea with moroccan pastries, which they are famous for.
I stayed something like 3 hours with my book, as I enjoyed this place so much. My table was half in the sun half in the shade, there was a soft breeze and the sun was shining bright, I was just dazing, feeling happy and satisfied after this fantastic lunch meal that I did not even feel the time passing by…
The service was excellent as well, they pay attention to every detail but won't overdo it, so that you still can feel your privacy and you'll have a perfect moment of relaxation. This place is WAHOU !
We highly recommend the rooftoop Restaurant at La Sultana, it's a must-do when in Marrakech.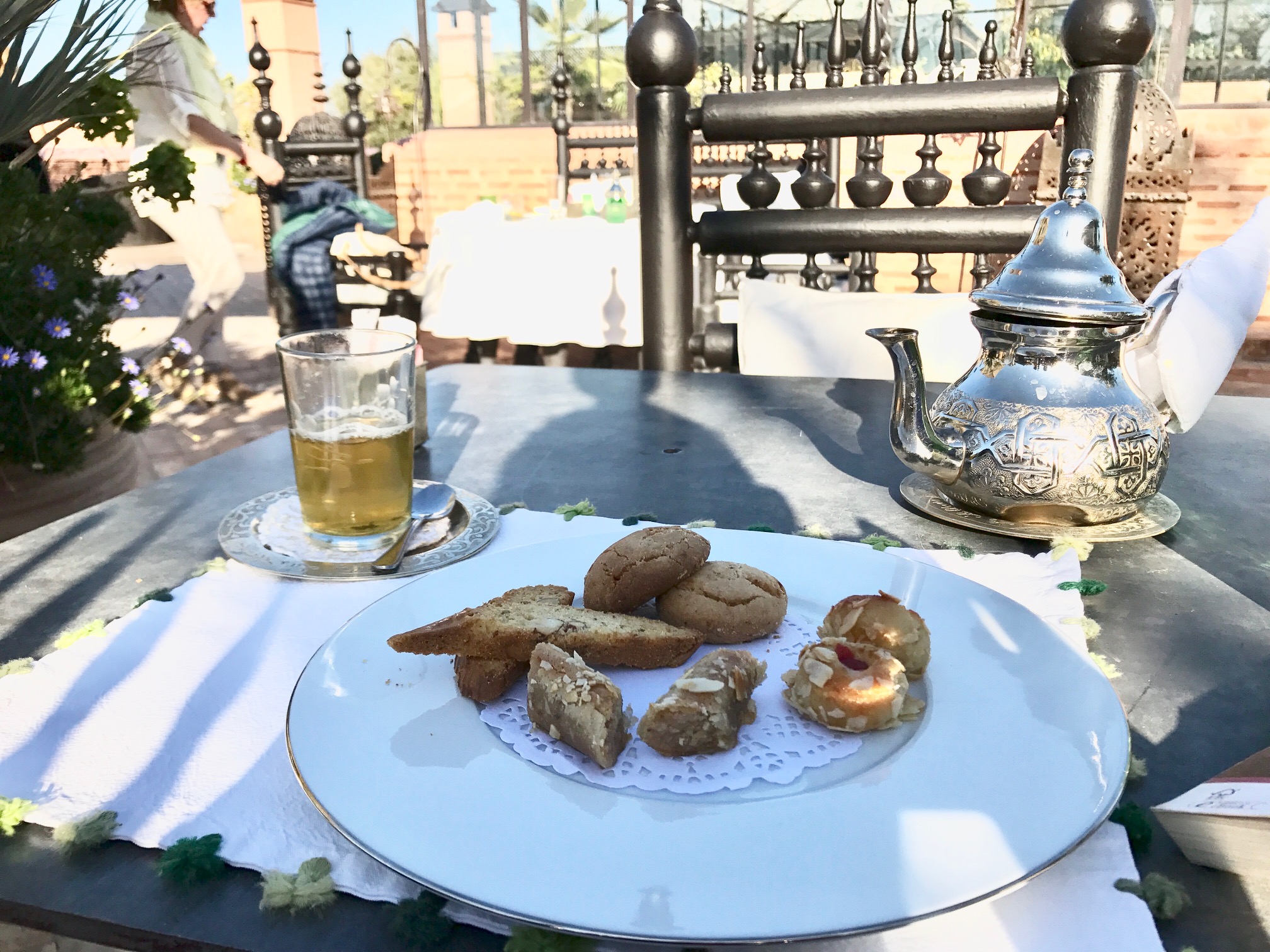 We can't wait to come back and dine there in the evening to watch the sunset…
Thank you to La Sultana and their wonderful team to discover this magic place !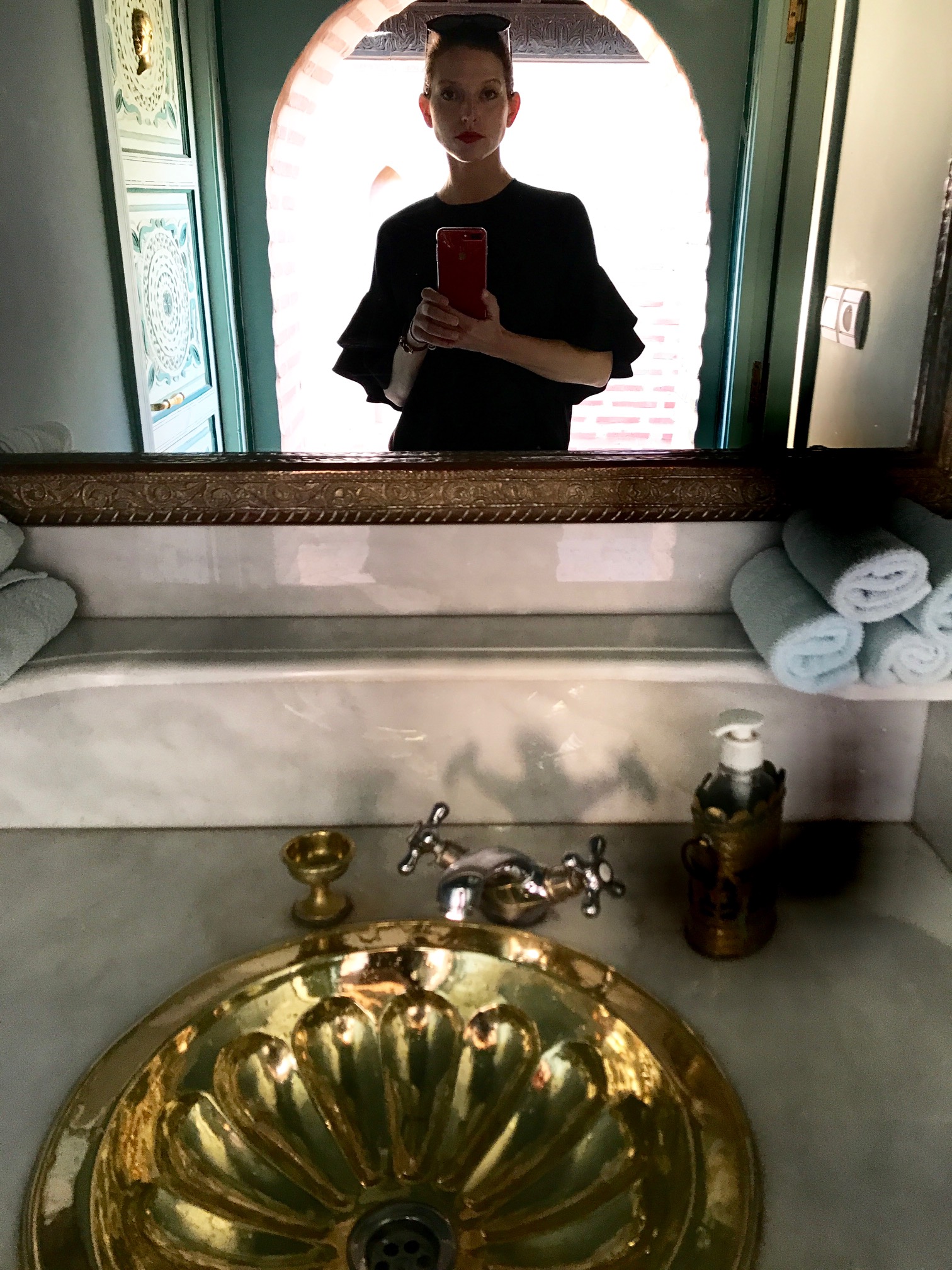 Book your own experience here.
Rue de la Kasbah – Marrakech
Tél.: (00 212) 5 24 38 80 08
Fax: (00 212) 5 24 38 98 09
reservation@lasultanahotels.com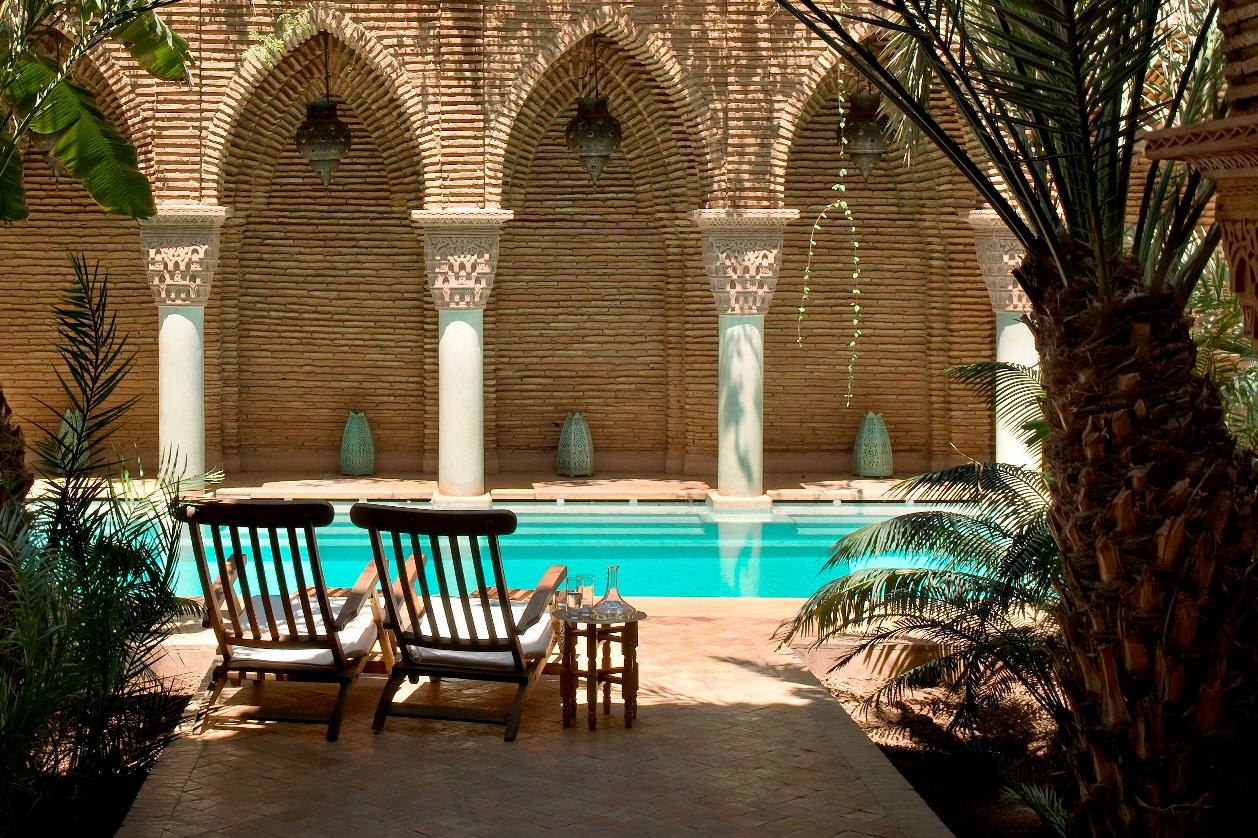 Recommended