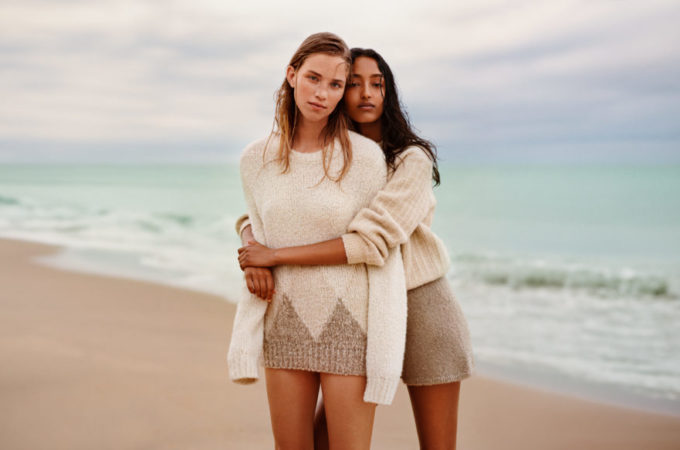 LORO PIANA presents the Autumn/Winter 2023-2024 Cocooning Homewear Collection

For Autumn Winter 2023, the Loro Piana Cocooning Collection returns for the first time with a men's collection, combining excellence and innovative spirit, transforming knitted undergarment into the sartorial equivalent of an embrace. Add to this the sensory component, which for the maison means exclusivity and softness in all its forms, and you have a wardrobe of flowing, relaxed silhouettes that embrace the body with spontaneous elegance.
A relaxed attitude that unfolds through a natural – not dyed – colour palette that preserves all the precious characteristics of the highest quality materials, such as Aircash, a thin but extremely warm cashmere yarn that is very pleasant to the skin, and Cashmere Fleece, a new 100% cashmere knitted fabric, crafted and interpreted so that the texture always stands out. In the women's collection, raised stripes, sophisticated waffle stitches, thin ribs and different weights enrich shorts and pullovers, with round necks or dropped shoulders.
For her, the palette shifts to seasonal burgundy for the stretch wool jumpsuit paired with a Baby Cashmere shrug, and the entire collection is a continuum of bright creams, from cycling shorts in precious cashmere jersey to styles in bouclé Fuzzy Silk fibres. For him, sweaters, pullovers and trousers in Aircash or a cotton, cashmere and wool blend have soft volumes with a comfortable but always refined fit.
To complete the range, Aircash socks and legwarmers and Cashfur home boots are a tactile wonder to wear. With a fur-like yet "responsible" texture, Cashfur is a tribute to Loro Piana's finest cashmere, which is blended with an equally fine silk yarn to create this soft and ultra-light fabric with a warm and cocooning colour.
Everything is wrapped up in a pleasant feeling of comfort – a must for Loro Piana – which, combined with the excellence of the raw materials, the grace of the volumes and the skillful use of colours, completes the aesthetics, for a sophisticated and timeless elegance also in the personal sphere.
For the launch of the Cocooning Collection, a dedicated campaign has been shot by photographer Alasdair McLellan and styled by Aleksandra Woroniecka, featuring models Valentin Humbroich, Rebecca Leigh Longendyke and Mona Tougaard. Throughout the campaign, a group of friends are portrayed while spending a day together between surfing and enjoying the winter sun, enveloped by the warm embrace of the new Cocooning Collection.
To celebrate the launch, Loro Piana hosts on October 10th an exclusive event in a private Villa on Carbon Beach in Malibu. The guests enjoy the Sound Bath – a meditative experience listening to resonant sounds to evoke the Cocooning feeling of beachside calm and wellness, followed by a cocktail with a fire-side live performance by Aidan Bissett, and a seated dinner by Chef Yann Nury.
The Cocooning Collection is available from October 12th in selected Loro Piana boutiques and on the website loropiana.com.
GUESTS AT THE LORO PIANA EVENT IN MALIBU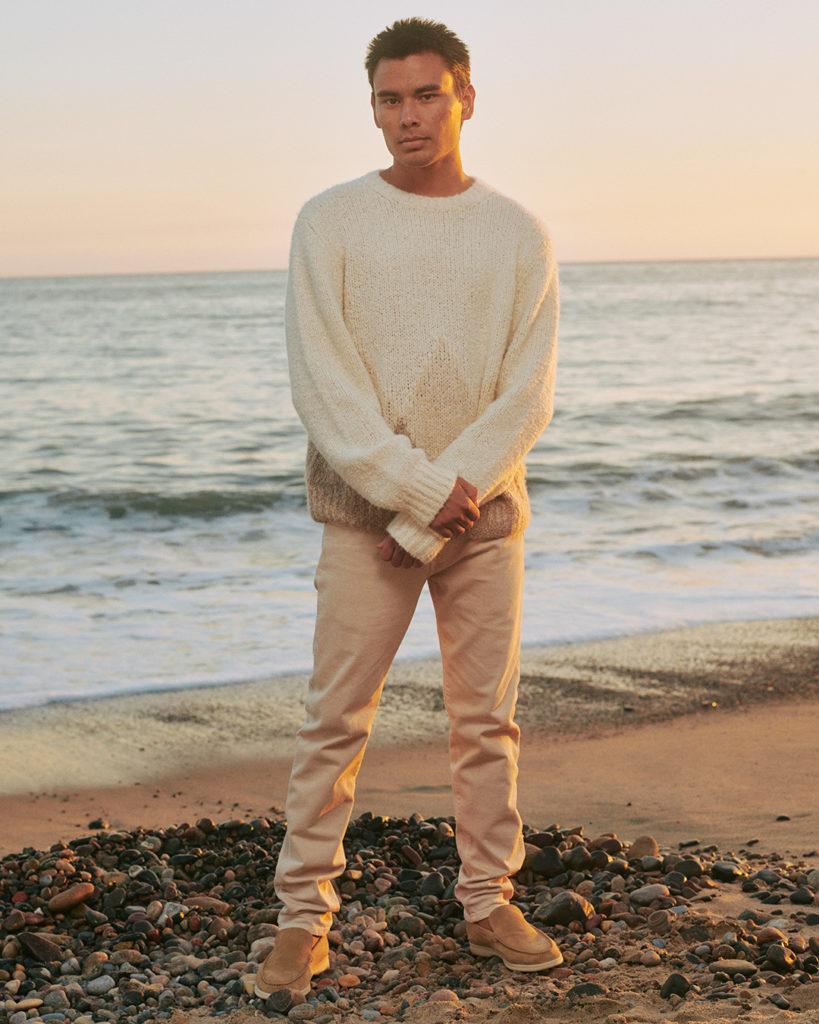 Alika Mock
Olivia Holt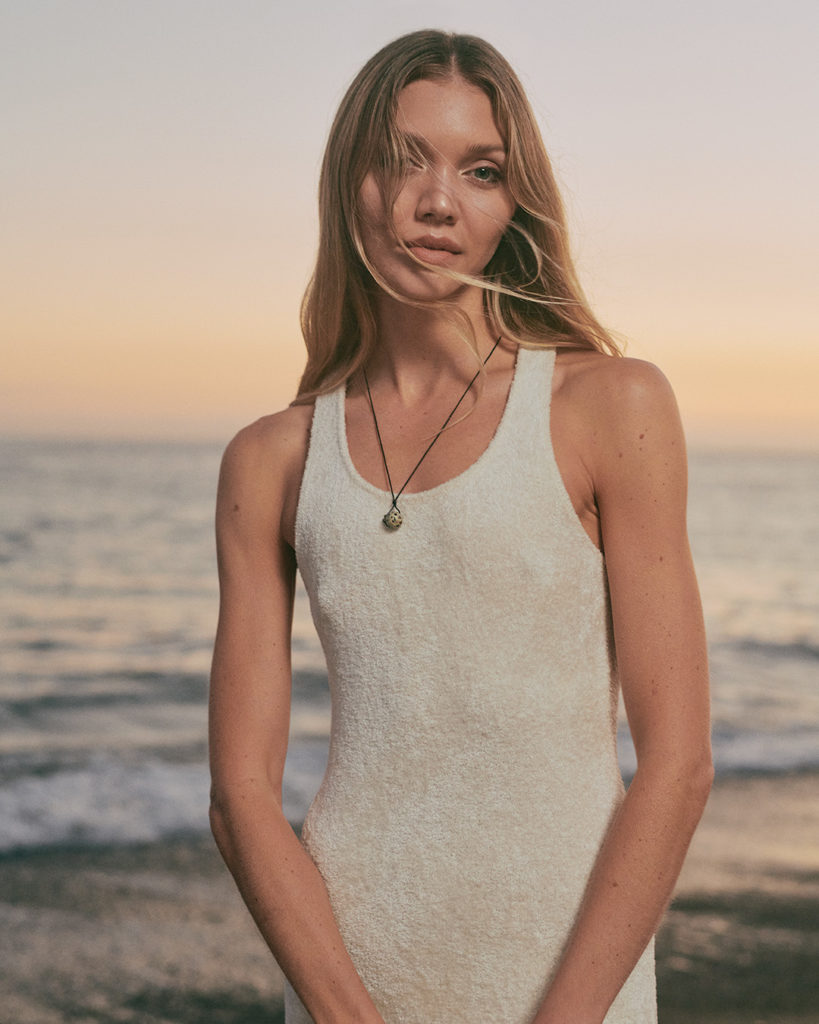 Jessie Andrews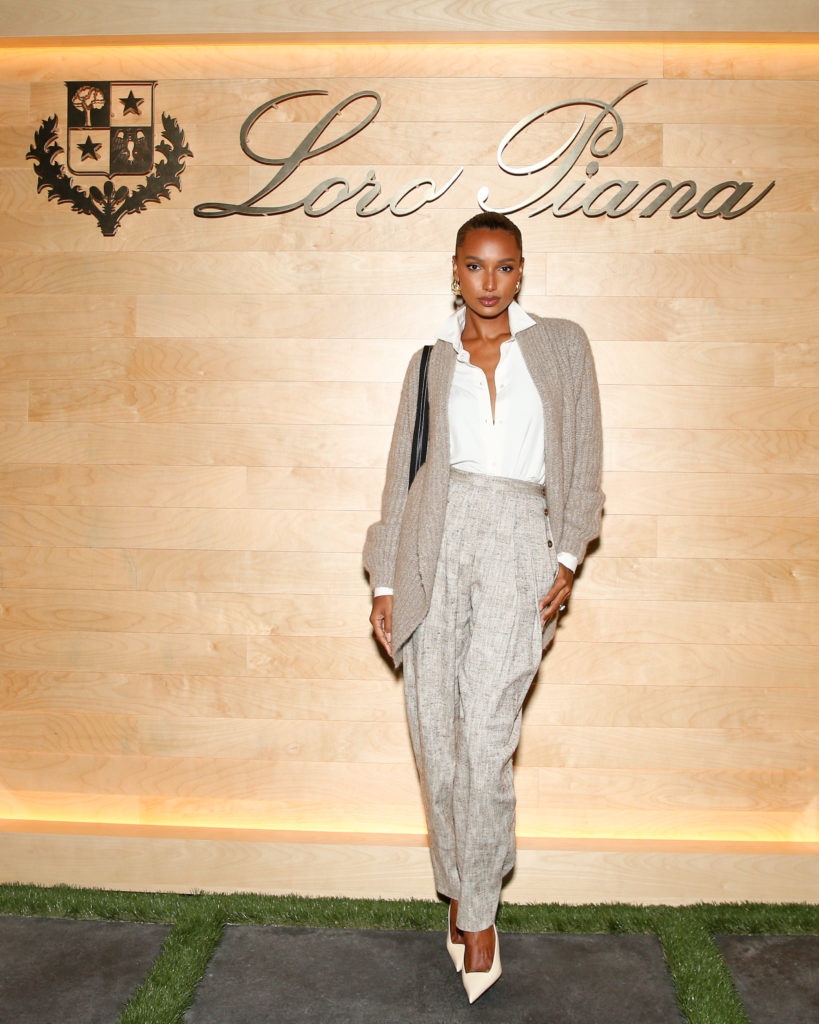 Jasmine Tookes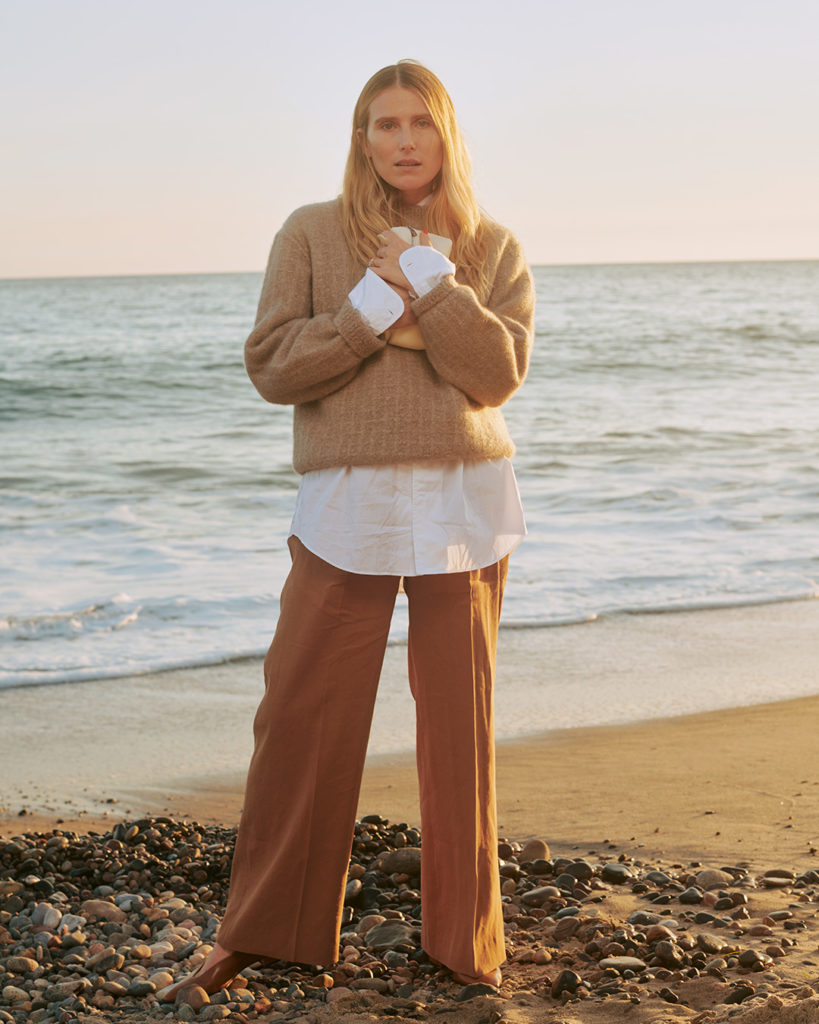 Dree Hemingway
Recommended