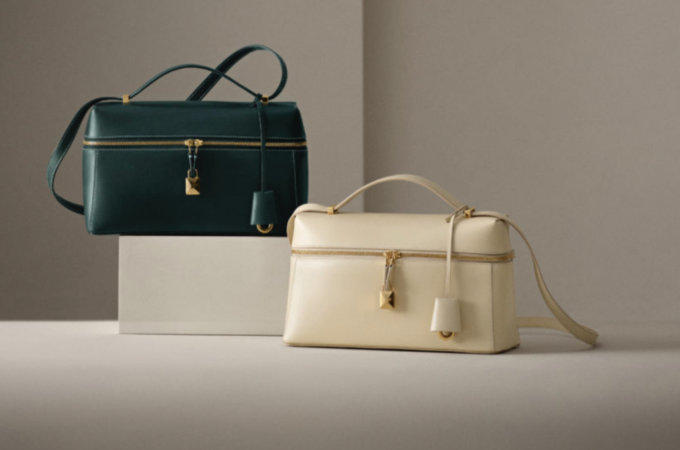 LORO PIANA: The New Extra Bag

For Autumn-Winter 2023-2024, Loro Piana presents the Extra Bag, a refined, structured yet supple bag suitable for day and evening, city and travel. The new Maison bag combines exclusive materials, a graceful shape, craftsmanship and functionality.
The versatile bag inspires with clean, modern lines, a compact, almost rectangular shape made of high-quality calfskin: the hand-finished surface of the bag provides a luxurious and seductive feel. Other highlights include the large storage space and the beautiful yet practical details, such as the contrasting stitching in ecru, reminiscent of traditional leather craftsmanship, and the two-way shoulder strap that allows the bag to be worn either over the shoulder or diagonally across the body.
Two new charms – three-dimensional gold medallions with a polished finish, precious rounded edges and an engraving of the initials LP – add a playful touch to the bag. One of them adorns the spacious zip opening and the other the vintage-look leather key ring. The colour palette ranges from bright white (Sunday Morning) to darker shades such as black, Dark Chocolate Licorice and New Petrolio to the Maison's exclusive feminine shade Deep Kummel.
The "Extra Bag" will be available from November in all Loro Piana boutiques and on the website loropiana.com.
_____
SOME ITEMS WE ADORE FROM THE LOOKBOOK AW 23/24
Recommended