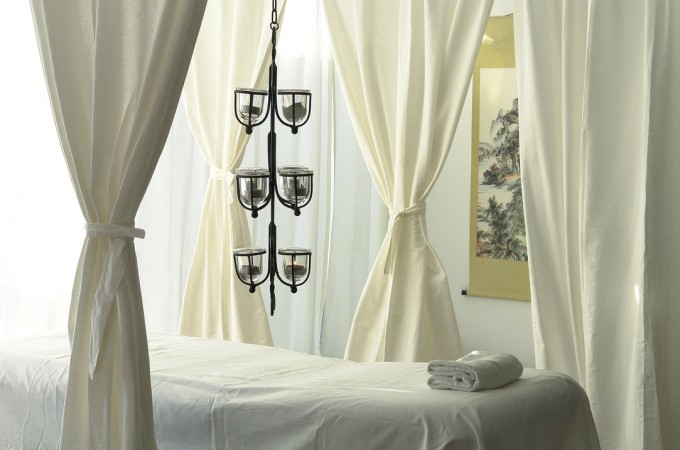 Magical Honeymoon Relaxation in Santorini @Lilium Zen SPA
Best Honeymoon Destinations 2016
_________
During a perfect Honeymoon trip every couple should visit at least once a great SPA in order to experience some magic relaxation side by side. In Santorini we discovered the place for couple treatments, where you can relax your mind and rejuvenate your body, just the two of you: Lilium Zen SPA.
Located in Fira in the Lilium Villas, the Lilium Zen SPA is the most intimate place for couple treatments you will find on the island. When making an appointment for two, you can be sure that the SPA will be shut down during your treatments and the wonderful therapists will give you all their attention.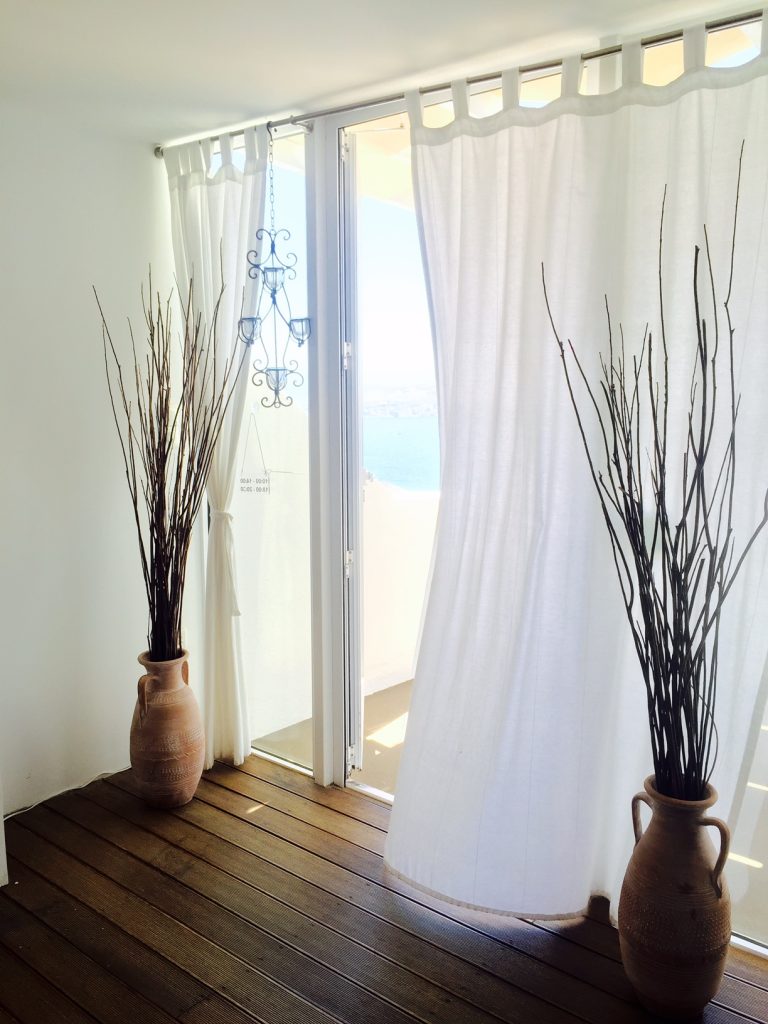 The owner of the SPA, Theodore Haralabides, was welcoming us with open arms, guided us through the SPA and was talking about his products which he partly creates himself! Most of the body and skin care products they use in our treatments, are certified organic (Neal's Yard Remedies, Ahava, homemade). His career is based on over 20 years of experience with several certificates, which is why he has this magic touch (Certified Shiatsu & massage therapist BSc (Β.Α),  Dipl. Shiatsu (European Shiatsu School Athens) Certif. Trad. Thai Massage, Certif. Holistic Massage, Certif. Rejuvance (European Institute of Oriental Medicine, Athens).
***
It was our 2nd day of our honeymoon trip and we still felt exhausted from the days at the office back home in Paris. Discovering the Lilium SPA was the best thing we could have done to start our holidays right.
Our treatments ( that we highly recommend):
– 60 min Neal's Yard Remedies Frankincense Rejuvenating Oil Facial Treatment 
A facial treatment, using the anti-oxidant benefits of Green Tea and Grape Seed, to penetrate deeply the skin and protect against the damaging effects of the environment. Includes a pressure point massage to promote lymphatic drainage. Leaves your face glowing, soft and healthy.
Theodore first used the Frankincense Refining Cleanser to sweep away grime and make-up while gently exfoliating, followed by the Frankincense Toner, which removes the last traces of the cleanser & prepares the skin for a better absorption of the moisturizer.
For the next step he applied the Rejuvenating Frankincense Firming Mask – this top rated firming, hydrating, line smoothing facial mask helps to tighten and tone all skin types. With a potent blend of rejuvenating frankincense, ultra-moisturising hyaluronic acid, firming marine algae and a smoothing tripeptide, it's a weekly treatment that also helps to reduce the appearance of fine lines and wrinkles.
After my mask he added the Frankincense Facial Oil to my skin. 
This rich and revitalising best selling facial oil moisturises and rejuvenates all skin types. With a blend of toning frankincense and organic omega-rich botanical oils, it also helps to reduce the appearance of fine lines and wrinkles.
Facial oils replenish your skin's natural moisture levels while helping protect it from future moisture loss. They're useful in cold, dry weather when chilly winds and central heating may take a toll on your skin, or during the summer months when your skin may be feeling particularly sun-parched.
After this Theodore used the Frankincense Intense Cream thet reduces lines and wrinkles as it firms and moisturizes. It left my skin feeling moisturised, firmer and smoother. It's a award winning natural organic alternative to synthetic anti-ageing creams and treatments.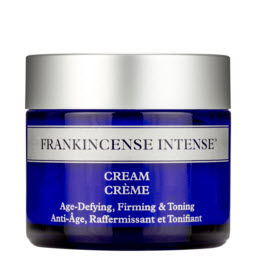 And then my skin took a Beauty Sleep with the help of the Beauty Sleep Concentrate. This best selling, lightweight serum helps to support your skin's natural night-time regeneration while you sleep. With a smoothing tripeptide and a calming blend of essential oils, it helps reduce the appearance of fine lines and wrinkles, so you can wake up beautiful every day.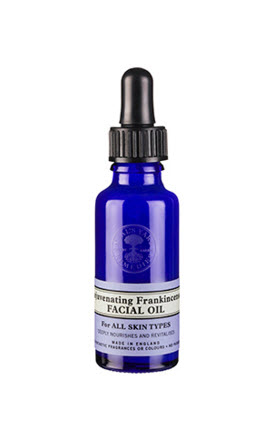 In order to wake up my skin from the little power beauty-nap my therapist applied the Frankincense Hydrating Cream, a organic moisturiser with rejuvenating frankincense and myrrh essential oils, keeps your skin soft and hydrated. Packed with nutrient-rich plant oils and herbal extracts, it also helps to reduce the appearance of fine lines and wrinkles.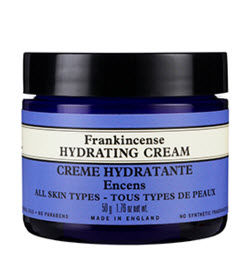 Last but not least, he gently massaged my hands, feet, legs and my neck, where he used the Rejuvenating Frankincense Firming Neck Cream, that firms and tightens the skin around the neck, reducing the appearance of wrinkles and crepey skin.
I could have stayed for a least another 2 hours, but 60 min where enough to make my skin feel boosted and rejuvenated. It was one of the best facials I ever had and the only one where the therapist was also giving a massage to my feet, legs, hands and neck. It was an amazing experience and when I think of it I just want to go back…
***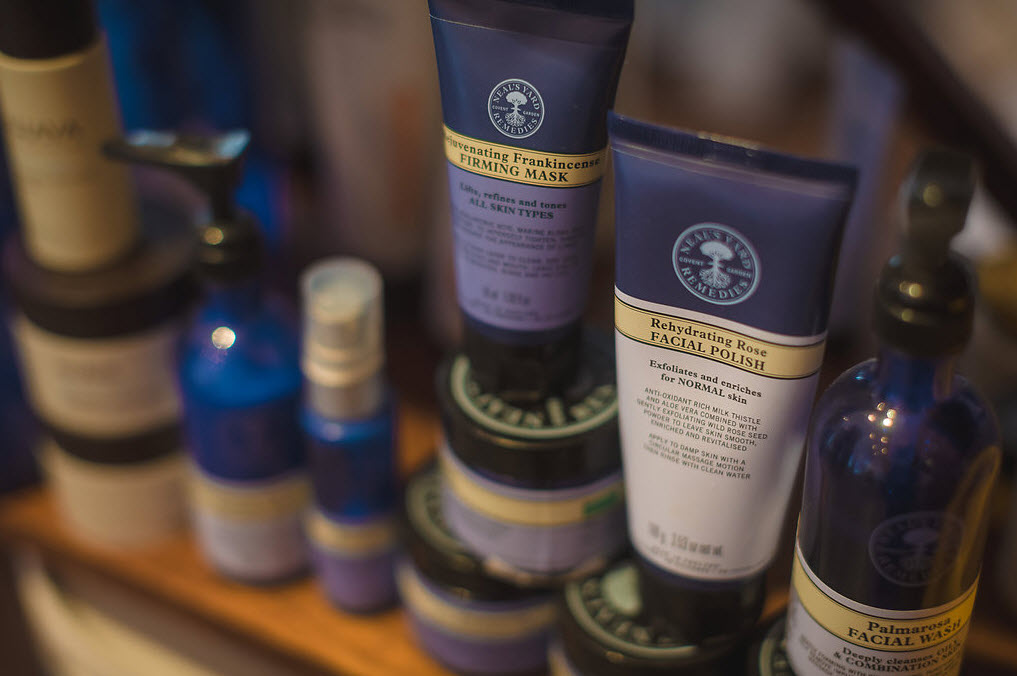 – 60 min Relaxing Aromatherapy Massage
My partner tried this massage with the lovely therapist Sabine and he was feeling like newborn afterwards. He also said, that this was probably the best massage he ever had.
Aromatherapy means "treatment using scents". It is a gentle holistic treatment of caring for the body with pleasant smelling botanical oils such as Rose, Geranium, Lavender and Patchouli. Essential oils can affect the mood, alleviate fatigue, reduce anxiety and promote relaxation. When inhaled, they work on the brain and nervous system through stimulation of the olfactory nerves.
We had our treatments next to each other and shared these 60 min of therapy for body and mind – what a special moment! 
You can also continue the relaxation in the sauna or jacuzzi…
 Check other couple treatments on the Lilium Zen Spa website!
After we went back to reality, I continued with a manicure and pedicure which was also wonderful! I just had to start our honeymoon with nice hands and feet… Meanwhile, my partner enjoyed the pool terrace with a breathtaking view over the caldera…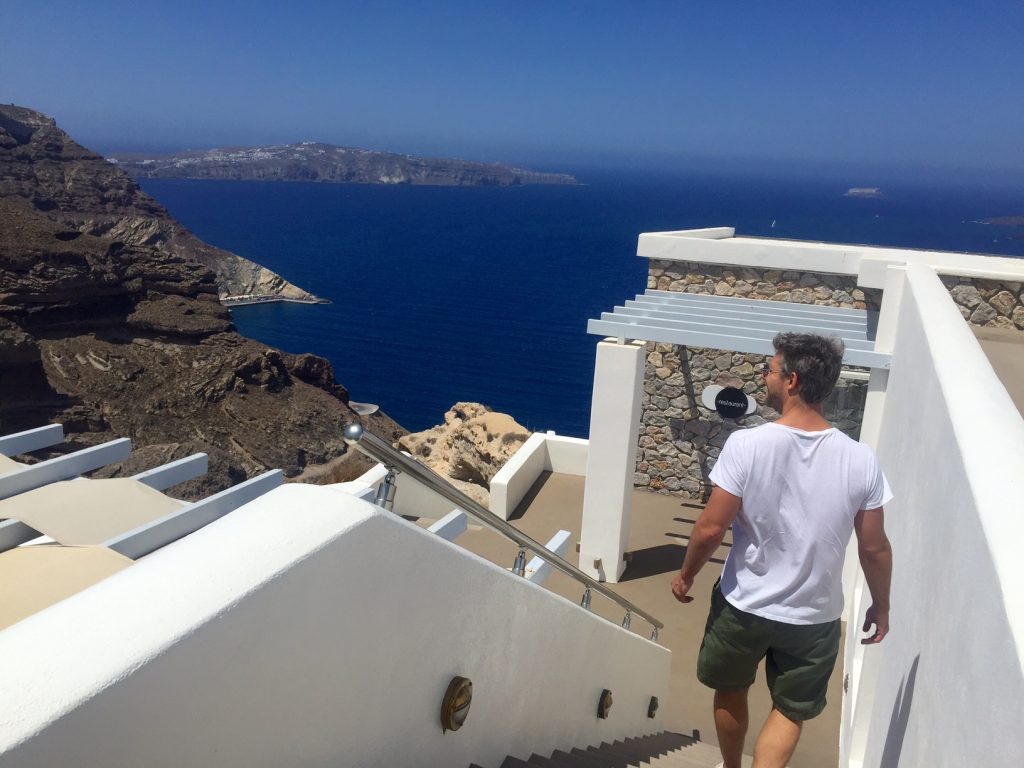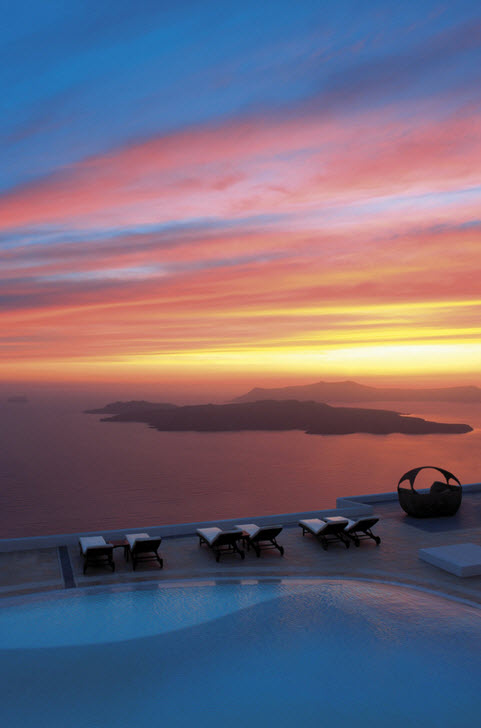 We highly recommend this place and we invite you to check all the treatments on their site!
The Zen Spa is open from March to November, with appointments available for scheduling between 11:00 a.m. and 19:00 p.m.
Thank you to Theodore & Sabine, who made our experience at the Lilium Zen Spa unforgettable. We hope to be back very soon!
***
contact details: 
email: info@liliumzenspa.com
 NAMASTE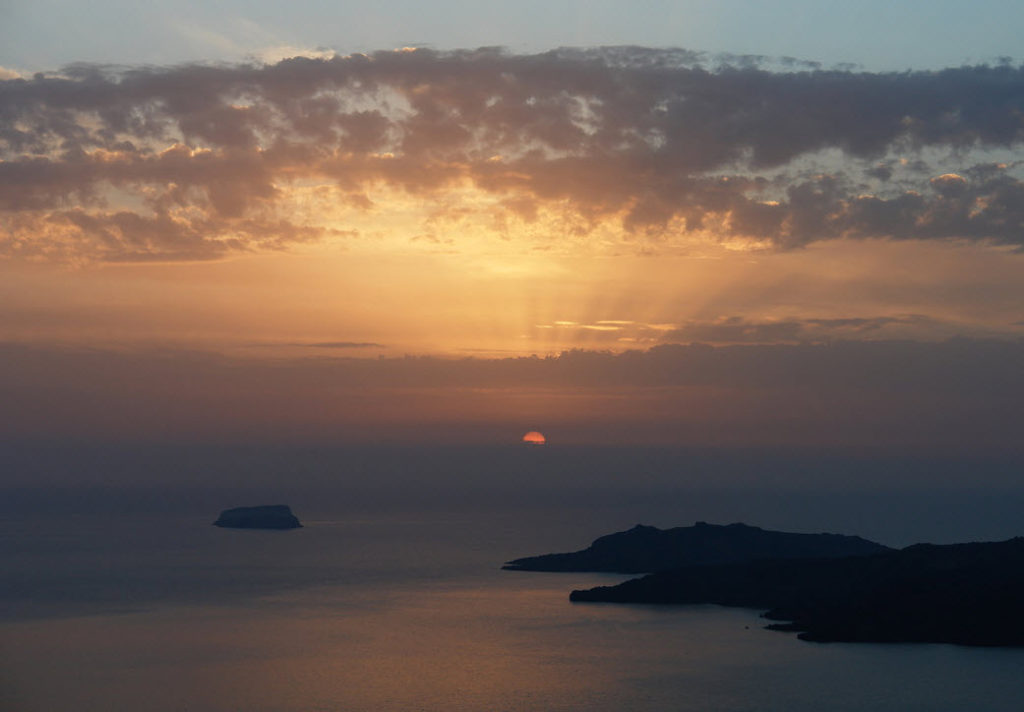 photocredits: WWA, Lilium Zen Spa
Recommended