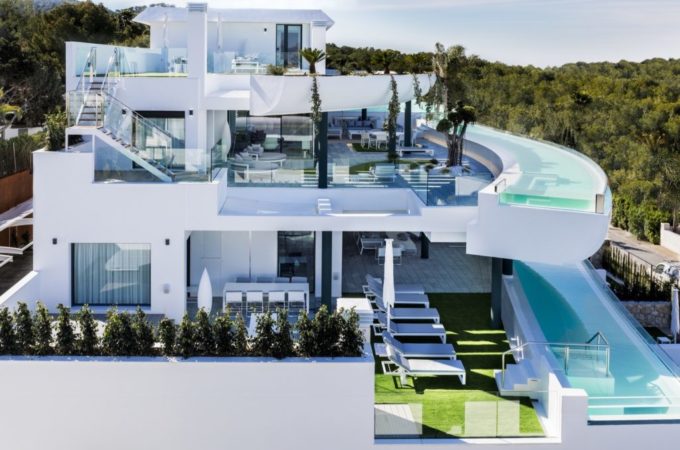 SHA Introduces Bioidentical Hormone Replacement Therapy (HRT), The Anti-Ageing Revolution 

SHA introduces the Bioidentical Hormone Replacement Therapy (HRT), the anti-ageing revolution 
It is a fact that we age and one of the most important causes is hormonal decline.
Can it be avoided? No.
Can it be alleviated? Yes.
How? Through so-called Bioidentical Hormone  Replacement Therapy (HRT), a cutting-edge technique available at SHA Wellness Clinic's  Healthy Ageing programme. Notorious hormonal changes are correlated with important physical or biological changes. Hormonal decline produces, among other symptoms, a lack  of vitality and energy, increased subcutaneous and visceral fat, decreased muscle mass, decreased physical strength and cardiovascular endurance, decreased libido, vaginal dryness in women and erectile dysfunction in men, mood alterations and difficulty sleeping. 
Hormonal decline: in women… and men 
Breaking down old taboos, hormonal decline does not distinguish between sexes: it affects 
women and men, each in their own way. If women suffer from the well-known menopause, 
men must face the andropause. In this case, there is no specific moment – or, at least, as 
clear as in the case of women – in which a sudden hormonal decline occurs in men. But that 
doesn't mean it doesn't exist. 
Years ago, health workers asked: what would happen if we restored older people's hormonal 
levels to those, they had in their youth by replacing what they no longer produce? This is 
where HRT comes into its own: it helps restore hormone levels. The goal is to achieve an 
optimal metabolic and hormonal balance, in order to prevent age-related diseases and 
improve all the symptoms associated with the menopause or the andropause. 
What does it consist of? Recovering lost energy and vitality 
The hormones are identical in biological and molecular terms. These hormones keep us 
healthy and if we are able to keep them at their optimal levels, we can achieve a better state 
of health by promoting the recovery of our energy and vitality. This is the foundation of HRT. 
Of course, the approach to bioidentical hormone therapy must be completely personalised, 
as it is at the SHA Wellness Clinic. The sex of each person is already a distinction in itself 
and the cellular receptors of the hormones are also different for each person, because 
everyone has their own particular optimal values. 
"The quality of life improvement is tremendously beneficial when HRT is given to the right 

people," says Dr. Vicente Mera, head of the SHA Wellness Clinic's anti-ageing unit for men and women. 
Who is it for? A personalised anti-ageing medicine for everyone 
Everyone over age 40, is eligible for HRT treatment. If the therapy is used in the right way, it 
can reverse the symptoms of age-related hormone decline. Not only will we feel better, but it 
will help us to prevent diseases and be better prepared when they arrive. 
"There are many different approaches to HRT and the main goal is to find the right one for 

everyone. Interest in a more natural approach to hormone therapy has focused attention on 

bioidentical hormones, hormones that are identical in molecular structure to the hormones 

produced in the body," explains Mera. 
The ideal personalised HRT at SHA Wellness Clinic includes some genomic and biochemical 
tests that can help easily identify the risk of side effects, plus an appropriate selection of 
bioidentical hormones and the correct absorption method to use. 
Treatment: Duration and Follow-Up 
There is no limit to how long you can stay on therapy. It is common, but not necessary, to 
abandon it after a few years, once the symptoms of the menopause or andropause have passed. 
As with any medicine, HRT can cause side effects. 
"But these will usually occur within the first three months of treatment," Mera says. Once 
begun, if there are no undesirable effects, it has no expiration date. "HRT can be used until 

the benefits are no longer necessary. Not only do we seek an improvement in sexual life, we 

also try to improve the guest's physical and psychic state," Mera says. 
SHA Wellness Clinic, as a world leader in comprehensive ageing management 
SHA Wellness Clinic has developed a specific program according to the needs of each 
patient to optimize health and delay the effects of ageing through the diagnosis of the 
biological age of the patient with respect to his or her chronological age. It is a 
multidisciplinary approach that includes genetics, hormonal management, nutrition and fitness. 
The Healthy Ageing program brings together a series of consultations with a variety of 
medical specialists in different areas: genetic and preventive medicine, Bioidentical Hormone 
Replacement Therapy (HRT), regenerative medicine, revitalizing medicine, cognitive 
development, sleep treatment, healthy nutrition, re-education of lifestyle habits and aesthetic 
medicine and hair health. The goal: to age and live better. 
Healthy Ageing for her / for him – 7.500€ / 7 days (Accommodation not included) 
* HRT under request.
Recommended