SHA WELLNESS CLINIC – BODY & MIND UPGRADE – DAY 3 + 4
SHA WELLNESS CLINIC
DAY 3 + 4
It's 7 am, I'm on my balcony watching the sunrise before heading to breakfast, like every morning here.
This view is already recharging you in the early morning hours and is setting up my mind and body with positive energy. And it doesn't stop here because the view while having breakfast is another story..
On this day 3 SHA served us miso soup, rice with matcha tea and coconut porridge, white beans and beetroots hummus with chestnut crackers, seaweed toast with guacamole and salmon. I really could get used to that because after day 3 of not drinking, smoking or having any coffee, sugar or meat (even though I stopped eating cows and pigs) my body feels soooo energized, so fresh and clean!
My first meeting was at 8 am –  the corporal Icoone treatment
Icoone is a treatment that combines mechanical massage with independent motorized rollers and the thermal effects of lasers and LED energy. Its rollers provide the skin with three times the benefits through fractionated suction technology.
Recommended for treating fat deposits, cellulite, sagging skin and stretch marks, it is also an effective body contouring and breast firming solution. It sculpts and slims the body.
At 9 am I had a private yoga lesson with a really lovely yoga teacher, loved it!
After I felt super relaxed and in peace and went to sweat 1 hour during my personal training at 10 am.
And what is better after a gym session that jumping in the pool? Nothing! From 11-12 am I spent my time in the hydrotherapy area, went for a swim and to the sauna (hammam and Finnish sauna) and had a hydromassage before I had my SHA Detox massage at 12 am, just before lunch.
The SHA detox massage is a deep lymphatic drainage made ​​with some glass cups with a detox effect (the equipment is called lymphodrainer) that help undo the accumulation of fat, eliminate toxins, fluids and impurities in the body. At the same time, it is a very energetic detox treatment as it actives our our body and brings a lot of vitality.
1 pm LUNCHTIME
I left my detox massage and felt as if I was walking on clouds… This was my morning at SHA.
For lunch I had shrimps coated in Panko with yucca bravas and guacamole, a veggie and chickpea paella, seasonal vegetables and octopus creamy rice. For desert the Chef served us carrot cake with coconut cream and mandarin ice cream. The dream!
At 2 pm I had a Foaming Enzyme Facial treatment
A renewing, soothing facial treatment for all skin types, particularly suitable for reactive and highly sensitive skins for a glowing complexion. Papaya and pineapple enzymes combined with glycolic acid nourish and moisturise the skin, provide deep cleansing to the pores and regenerate the face.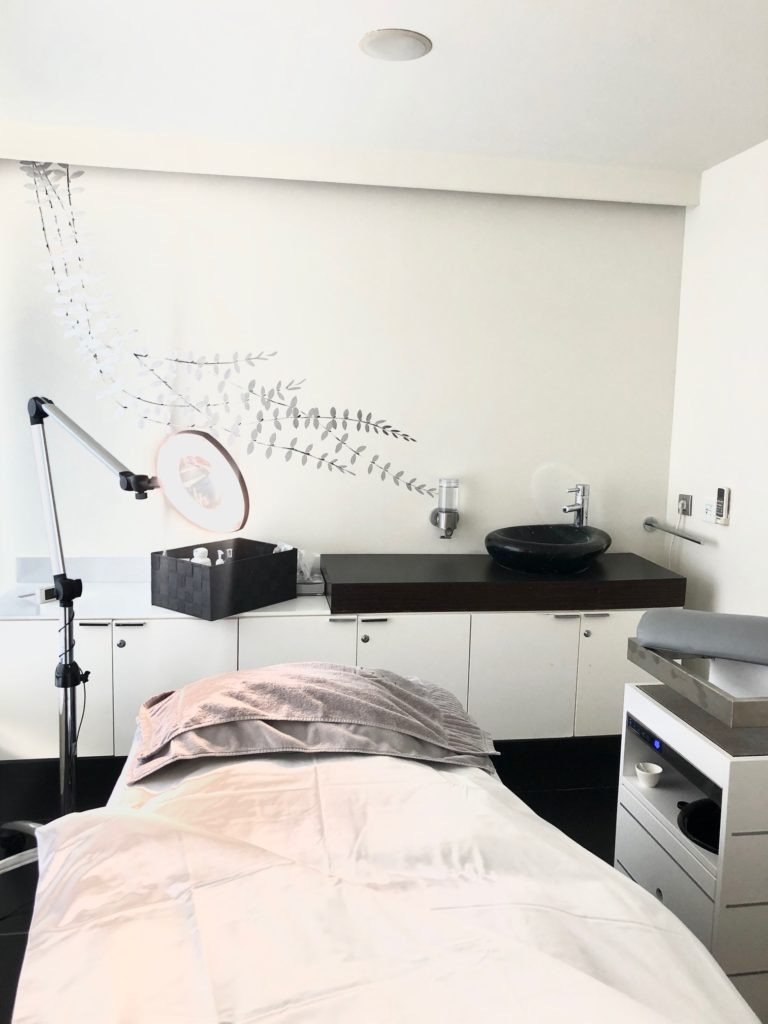 In order to keep the glow in your face after your SHA programme, you have to continue to eat right and healthy.
But how? All these ingredients you eat at SHA might be new to you or you might not know how to adapt this healthy lifestyle to your everyday life. No problem! SHA has everything to teach you. If you come to SHA, please book a cooking class with Chef Lixi, it's the best!
I had a 2 hour cooking class with Chef Lixi where he showed us how to cook with healthy ingredients. We made veggie summer rolls with marinated tofu (easy to do for yourself, for your lunch or even for a fancy dinner), a crumble with red fruits (so tasty and crunchy and no sugar!) and also an oatmeal bowl.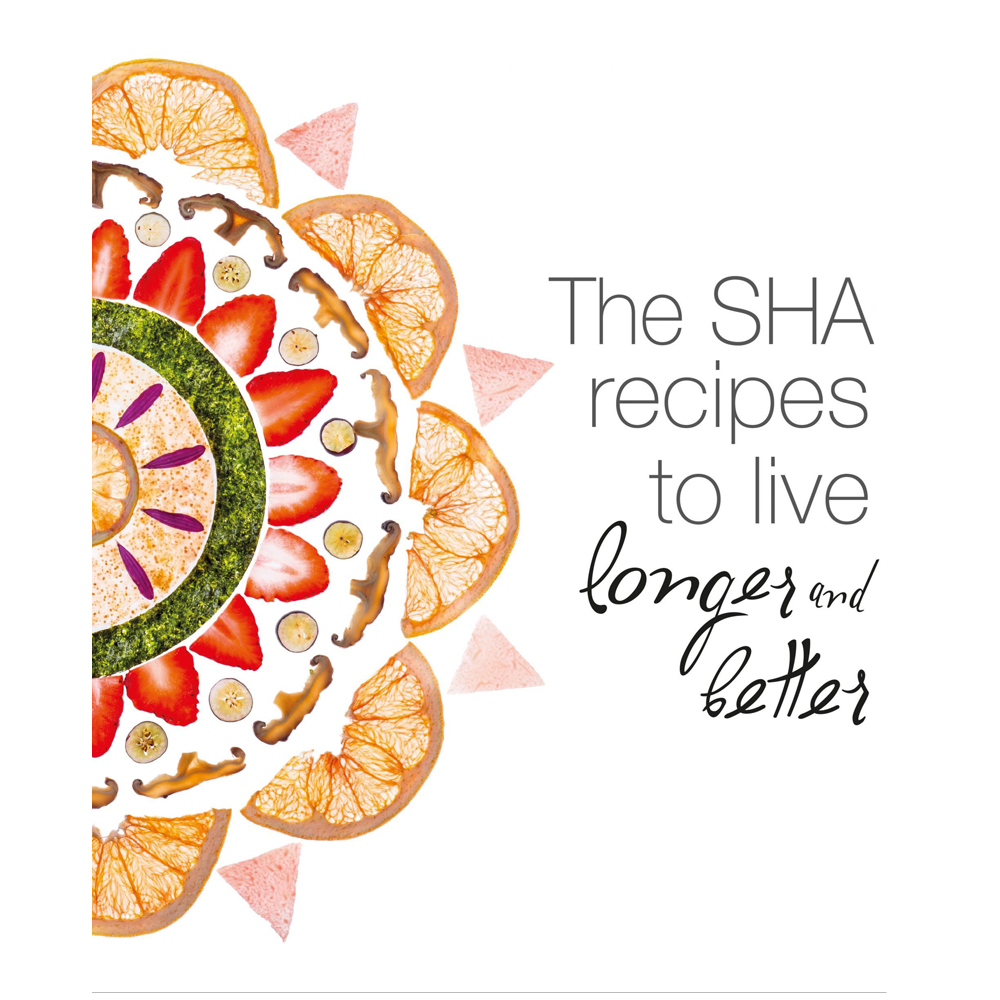 After this experience I had to get the receipt book "The SHA recipes to live longer and better" (click on link to go to the SHA boutique)
It contains delicious recipes for starters, main courses, desserts, drinks and juices, as well as others specifically designed to purify the body, to lose cholesterol and weight and to increase energy. In addition, experts from all over the world bring us the healthiest dishes of international cuisine.
*****
Before dinner I decided to book a stretching group session, you can also book many other group activities, like hiking in the mountains in the morning or evening (which I couldn't do this time, cause my agenda was already packed). The natural park around the SHA WELLNESS CLINIC of more than 5000 m2 is surrounded by cliffs on the edge of the Mediterranean Sea and you can also visit the beautiful village Altea.
What about covid and group sessions? We were 2 people in that session, during covid-19 times the groups are obviously smaller, but I did not mind at all. Any group activity at SHA still stays intimate at some point, the whole concept really pays attention to that.
7 pm DINNER TIME
Chef Lixi made a delicious Seitan tartar as starter, followed by scallops with mango vinaigrette and pine nut ajoblanco. As desert we had a cocoa coulant with saffron ice cream. He is a true artist.
This was the last dinner before heading back to Paris tomorrow, I can't even remember the last time I felt so good in my body and in general. We left before lunch so SHA provided a full lunchbox with healthy sandwiches, my summer rolls I did in my cooking class and delicious brownies (without sugar). If I say without sugar you must think all that isn't tasty – on the contrary. With no sugar I mean no industrial sugar.
Added sugar is one of the most controversial ingredients in the modern diet. It has been associated with many serious diseases, including obesity, heart disease, diabetes, and cancer. Part of the problem is that most people consume way too much sugar without knowing it. There are actually healthy alternatives you can use instead: Stevia, agave syrup, biological honey or brown rice syrup are some to name. At SHA, the conscience about your lifestyle is activated in the first place and then transformed into a better one.
I simply call it a BODY & MIND UPGRADE.
The Rebalance Programme is so uplifting for both body and mind, it's a unique experience you find here at SHA – it's kind of life changing.
The more you stay, the better you feel. I recommend to do such a program at least once a year. In this fast living world we live in we don't even recognize how many toxins we put in our body, when we are stressed for example the level is even higher. We don't pay attention to what our body and soul needs and we lose connection.
 SHA reconnects and boosts body and soul with their programmes, there are also many more to discover –>
THANK YOU
MERCI BEAUCOUP
 to the whole team of the SHA WELLNESS CLINIC, who made this trip unforgettable.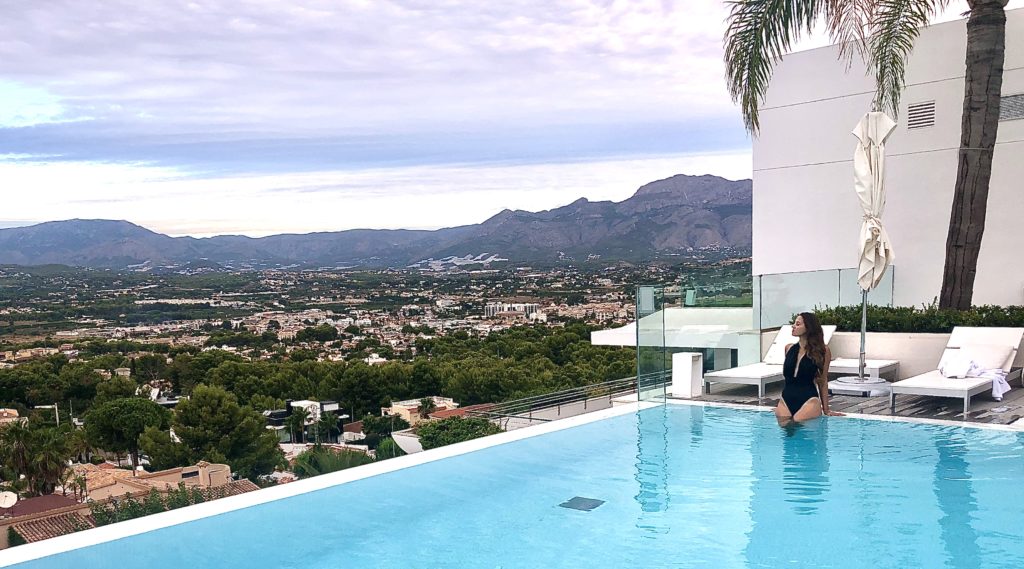 Recommended