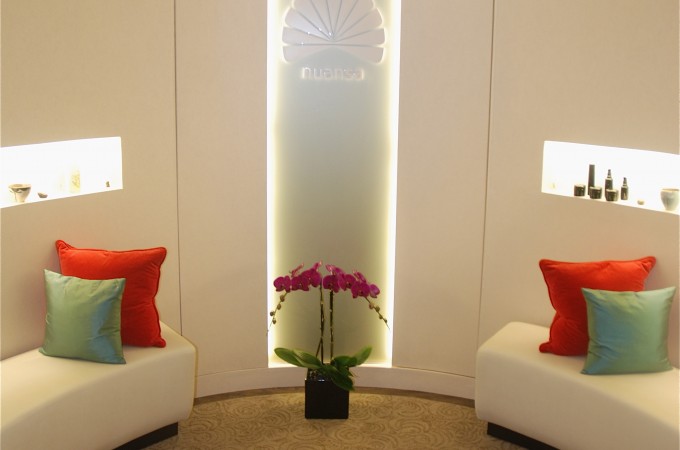 Shopping on 5th Avenue + Detox = NUANSA SPA
Must-do SPA when in New York City.
During our stay in New York we checked out NUANSA SPA, a new hotspot on the 5th Avenue.
We took the elevator that sent us to the clouds…
It's the perfect place to relax during a shopping spread and to experience unique treatments, which allow you to escape the busy city. When we arrived at the luxury boutique SPA next to the Rockefeller Center we immediately became part of the calming environment and zen atmosphere, also the staff and service are very welcoming and warm. Upon arrival you exchange your shoes for a pair of slippers, offered a hot towel to refresh and then are escorted down the candle-lit hallway to the locker/shower room where you change into a plush robe.
There is a lot of attention on the design elements, everything is in round shapes which gives a very special ambiance. The waiting room is extremely pleasant with healthy snacks, tea and cucumber water where we loved to hang out, relax and read magazines. You are also offered your choice of three essential oils to get massaged with (we adored lemongrass and bergamot). The bathrooms are luxurious and well equipped with high quality products. I was happy to find NARS and Bobbie Brown products after the treatment so look even more pretty and fresh!The Nuansa SPA makes you feel very private and VIP, as it is a small Spa. We were actually alone in the bathrooms and locker rooms and enjoyed every moment to the fullest.
"I want every client to have a unique experience and feel special from the moment they walk in the door."
-Nuanchawee Faiwongsa
There is a wide selection of treatments, such as massages, facials, body scrubs and wraps, treatments for men and specials.
They offer couples massages as well that are perfect for relaxing moments for 2.
We took separate rooms & two massages:
The "Jet Lag Recovery"
This balancing treatment for the face and body will boost and re-energize your whole system after travel. To reduce jet-lag and fatigue they begin with an antioxidant rich Organic Green Tea salt body scrub and followed by a relaxing full body massage. Continue to unwind with our Sodashi Jet Lag Tonics facial massage, before being treated to total relief for aching feet and legs with Sodashi's soothing foot cream using the oil of Mint and Arnica to increase circulation and reduce swelling, bringing complete serenity to your body and mind.
This was the perfect relaxation! My therapist asked me on which body part I would like to focus. I felt tension in shoulders and neck from sitting in the office and they seemed to need a good massage. The massage was extremely good with the perfect pressure. I felt great afterwards.
&
The "Wild Man"
This dedicated treatment is designed "just for him". Unwind, as the organic green tea salts scrub the body clean, before a massage takes you to a quiet sanctuary of no worries. Continue relaxing with a luxurious and moisture-rich scalp mask, skillfully massaged through the hair that lets you drift away. Finished with their Sodashi 's tonics facial massage to ease tension. After this treatment you will definitely leave refreshed and rejuvenated.
This massage was exclusive, professional, very relaxing and rejuvenating. We adored it! We continued our shopping spread on the 5th Avenue and experienced a surreal moment, that was actually true.We felt reborn.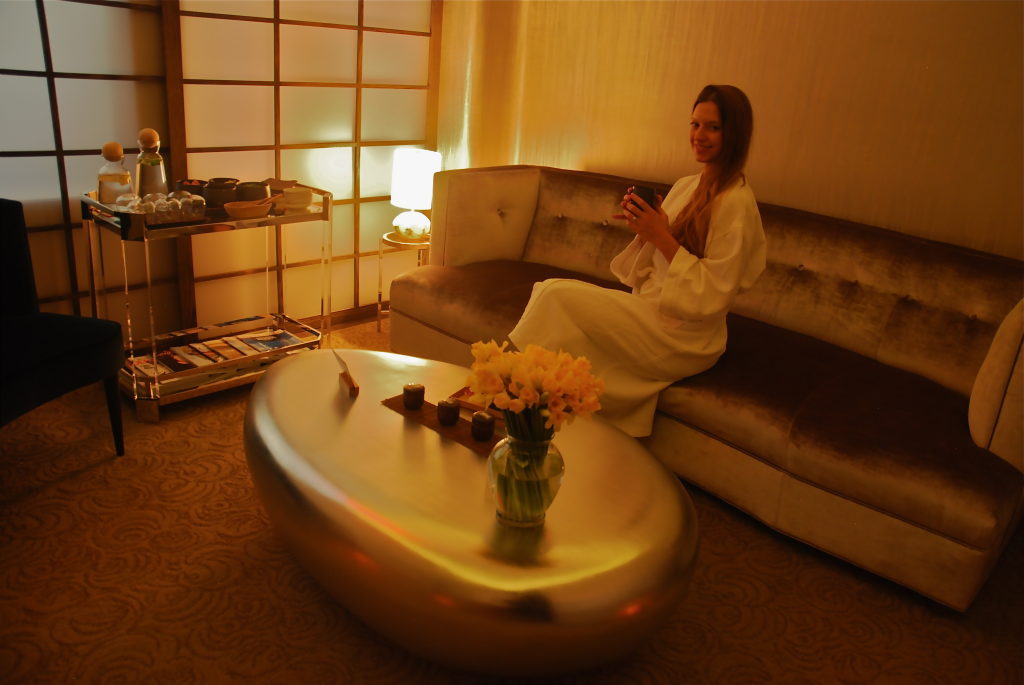 Thank you to the wonderful team of NUNASA SPA that made our stay unforgettable, we can't wait to return!
This is the best urban escape…
Recommended