TECHNOGYM BIKE – THE BEST THING FOR GETTING FIT AT HOME
TECHNOGYM BIKE: ONLINE TRAINING
AND UNLIMITED ENTERTAINMENT
It's still lockdown here in Paris, gyms are closed since a very long time and motivation for home exercise was kinda very low these past months. But then we met this smart home feature which is the biggest and most fun motivation to get back in shape during and hopefully soon after the lockdown. THE TECHNOGYM BIKE. 
With the new TECHNOGYM BIKE, you can choose your favorite workout experience from a wide variety of live and on-demand classes and enjoy your favorite entertainment content.
TECHNOGYM BIKE is the professional indoor fitness bike designed to give you the best training experience while keeping you entertained. Regardless of your level and goals, with TECHNOGYM BIKE you can choose your favourite workout from a wide variety of content: group cycling classes, coach-led one-on-one sessions, outdoor virtual workouts in stunning settings and even off-bike bodyweight exercises. The new TECHNOGYM BIKE console allows you to access your favourite applications (Netflix, Youtube, TV channels, social networks, news and games) or stream your personal content from your own devices.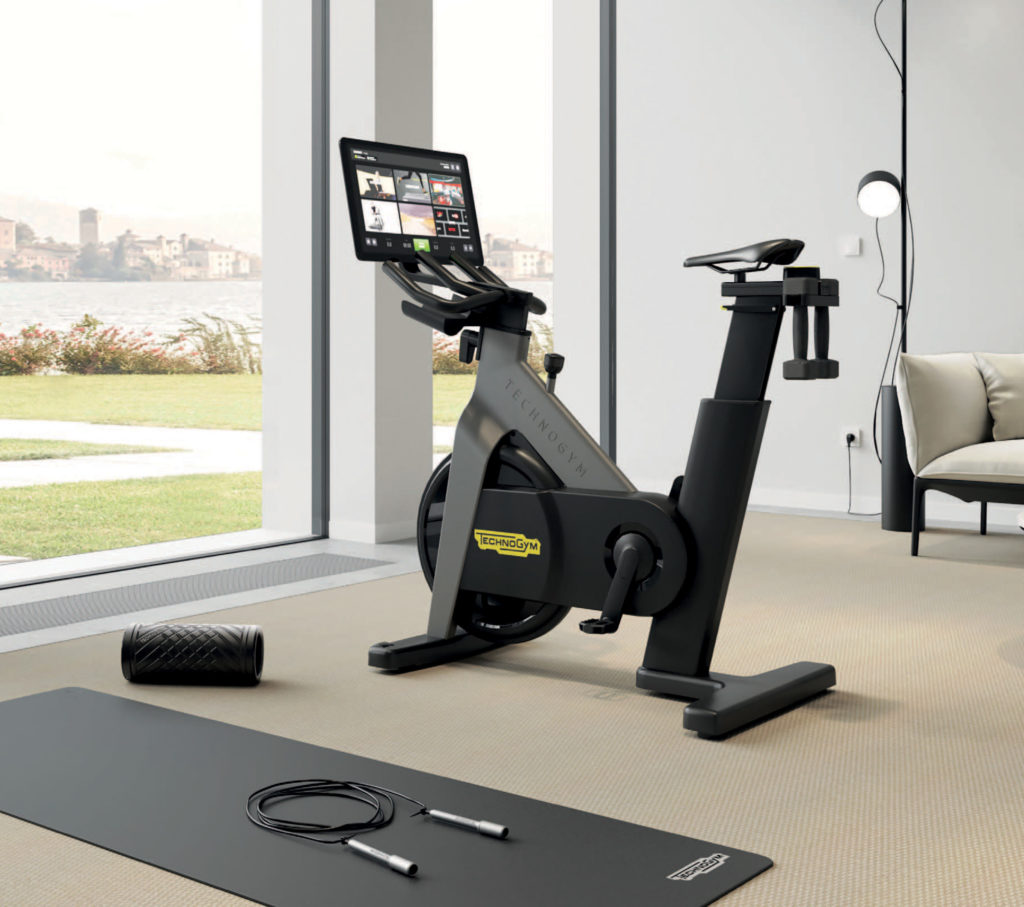 The integrated 22″ tilting screen also allows you to perform bodyweight exercises and monitor
EXPERTLY GUIDED WORKOUTS
A multitude of trainer-led workouts designed to meet your goals: weight loss, fitness, strength training, etc. The trainer will guide you while you watch your performance data on the screen and adjust the intensity level at any time.
THE TRENDIEST FITNESS CLASSES
With TECHNOGYM BIKE, you can access your favourite workout live or on demand by the most famous trainers from the best clubs in different cities around the world, such as 1Rebel in London and Revolution in Milan. TECHNOGYM BIKE allows you to join a live class or choose an on-demand class – depending on the coaches, music and duration – from the extensive on-demand library.
VIRTUAL OUTDOOR TRAINING
Ride in breathtaking locations that will inspire you to go further and further! There are over 25 different natural and urban landscapes that will captivate you during your workout.
OFF-BIKE STRENGTH TRAINING
Add strength training to your cardio workout. Get off the bike and the trainer on the bike's built-in screen; the screen rotates and gives you the best quality of view regardless of quality of vision regardless of your training position, whether it's next to the bike or on the ground.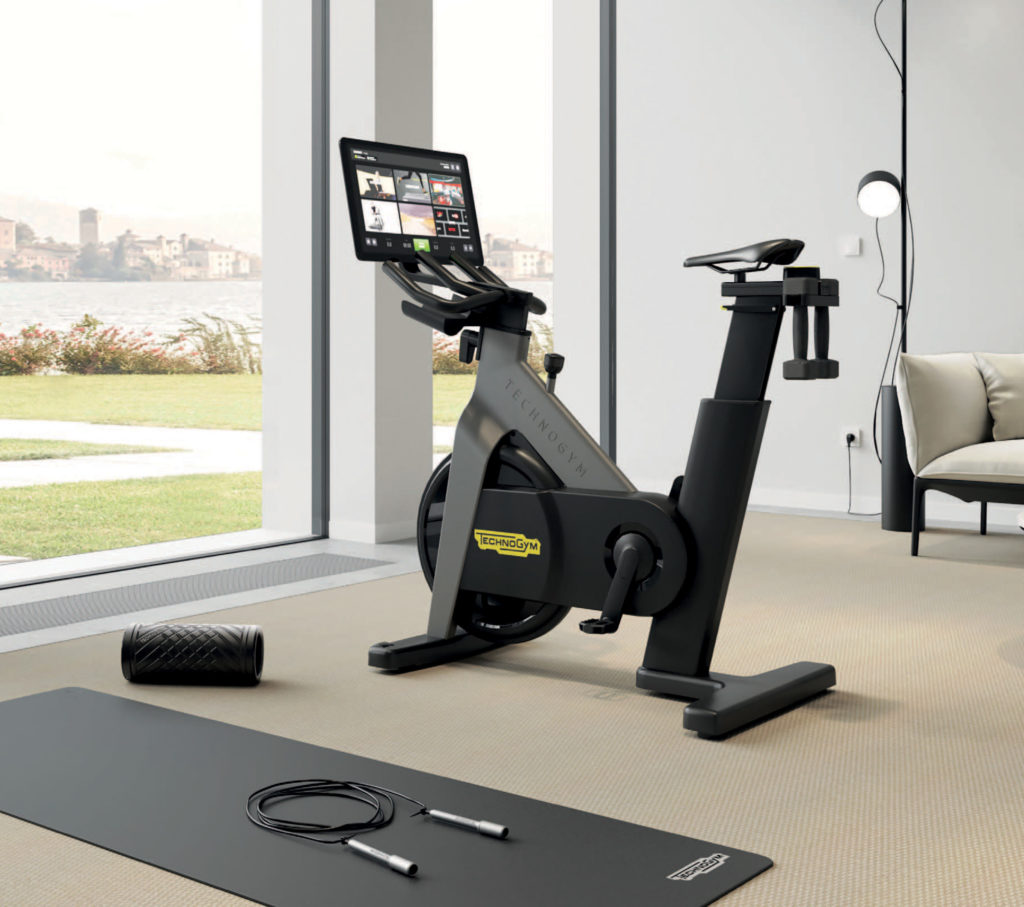 TECHNOGYM BIKE
The Technogym Bike is a professional piece of equipment that allows you to train at home with the same sensations you would feel in the gym.
The new Technogym Bike is the product of Technogym's thirty years of experience in the sector, and is now present in 80,000 fitness centres in over 100 countries.
The biomechanics are developed by Technogym's research centre, which has been collaborating for many years with the best universities and athletes around the world.
Recommended