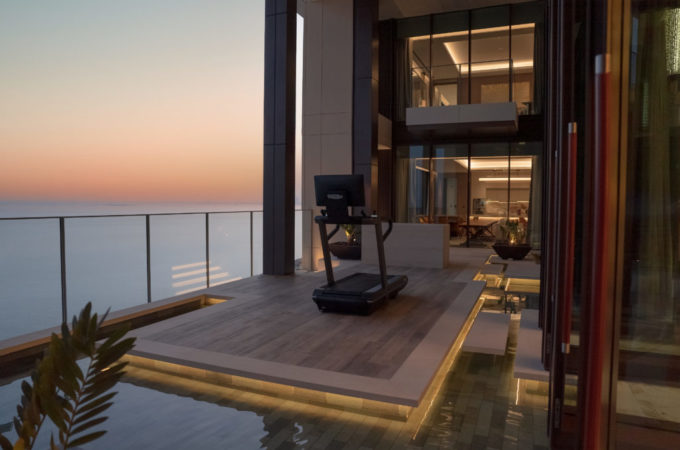 TECHNOGYM: WHAT THE WORLD'S 35 BEST HOTELS HAVE IN COMMON
TECHNOGYM: WHAT THE WORLD'S 35 BEST HOTELS HAVE IN COMMON
Forbes has just published its ranking of the 50 best hotels in the world. Technogym is present in all in the top 35 and in 41 of the 50 hotels.
The highly respected list of the 50 best hotels in the world has just been revealed. This prestigious international ranking list of the world's best hotels. This year, Technogym stands out as a major player, with a presence in no fewer than 41 dream establishments. establishments.
In addition to magnificent locations and exceptional service quality, what unites the hotels selected by a panel of over 500 judges is their focus on well-being, now a central element of the customer experience.
From the Rosewood in Hong Kong to the Aman in Tokyo and the Mandarin Oriental in Bangkok, the 35 top-ranked destinations have trusted Technogym to design their exclusive fitness centers and offer guests a unique wellness experience. All thanks to customized digital solutions, fully adapted to the hotel and its guests' profiles.
Italy takes first place with the superb Passalacqua, a luxury boutique hotel run by the De Santis family, located in Moltrasio on the shores of Lake Como and nestled inside an 18th-century villa. This historic venue welcomes travelers from all over the world to its timeless atmosphere, with its magnificent gardens, lake-view swimming pool and fully-equipped Technogym gym.
The gym features state-of-the-art equipment from the Personal Line, a premium collection combining the style of award-winning designer Antonio Citterio and Technogym's thirty years of experience in fitness and sport, which earned it the title of official supplier to Paris 2024 and the last 8 editions of the Olympic Games.
The Personal Line includes various fitness solutions, such as Run Personal, the revolutionary treadmill combining cutting-edge technology and functional design, Cross Personal, the ergonomically designed elliptical suitable for all levels, and Recline Personal, the professional exercise bike offering the perfect combination of design and functionality, winner of the "Best of the Best" award at the 2012 Red Dot Awards: Product Design.
Technogym doesn't just offer indoor workouts: guests at the Passalacqua Hotel can also exercise outdoors in its beautiful gardens on the Group Cycle Ride, the professional bike with a unique user experience.
More and more travellers around the world want to keep fit during their hotel stays, and stick to their fitness routine even when they're on vacation. Technogym, a leader in promoting a healthy lifestyle at all levels, offers cutting-edge solutions enabling travelers to continue their training with personalized programs and maintain their wellness habits even away from home.
Recommended