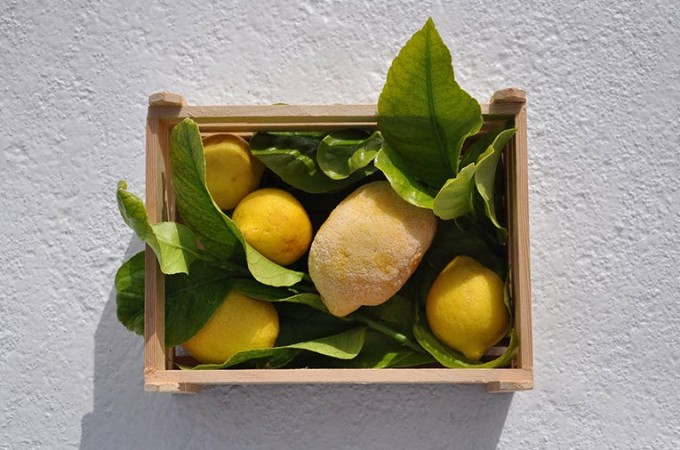 The Best Restaurant in Santorini? – SELENE
When in Santorini, you can't leave the island without having tasted the great cuisine of SELENE.
We arrived as the sun was just about to go down, and the evening could not have started better with an amazing sunset with a view over the sea from the terrace at the probably best restaurant in Santorini.
'Selene' restaurant was established in 1986 in Fira, Santorini by Yiorgos and Evelyn Hatziyannakis. Their aim was from the very start, to show and promote the local products along with the local cuisine hoping that this will enable them to transmit to their guests a taste of the island's culture.
Since 2010 'Selene' restaurant has moved location from Fira to Pyrgos. Pyrgos is one of the most beautiful and well-preserved villages of Santorini, built around a medieval castle located in one of the highest points of the island offering magnificent views.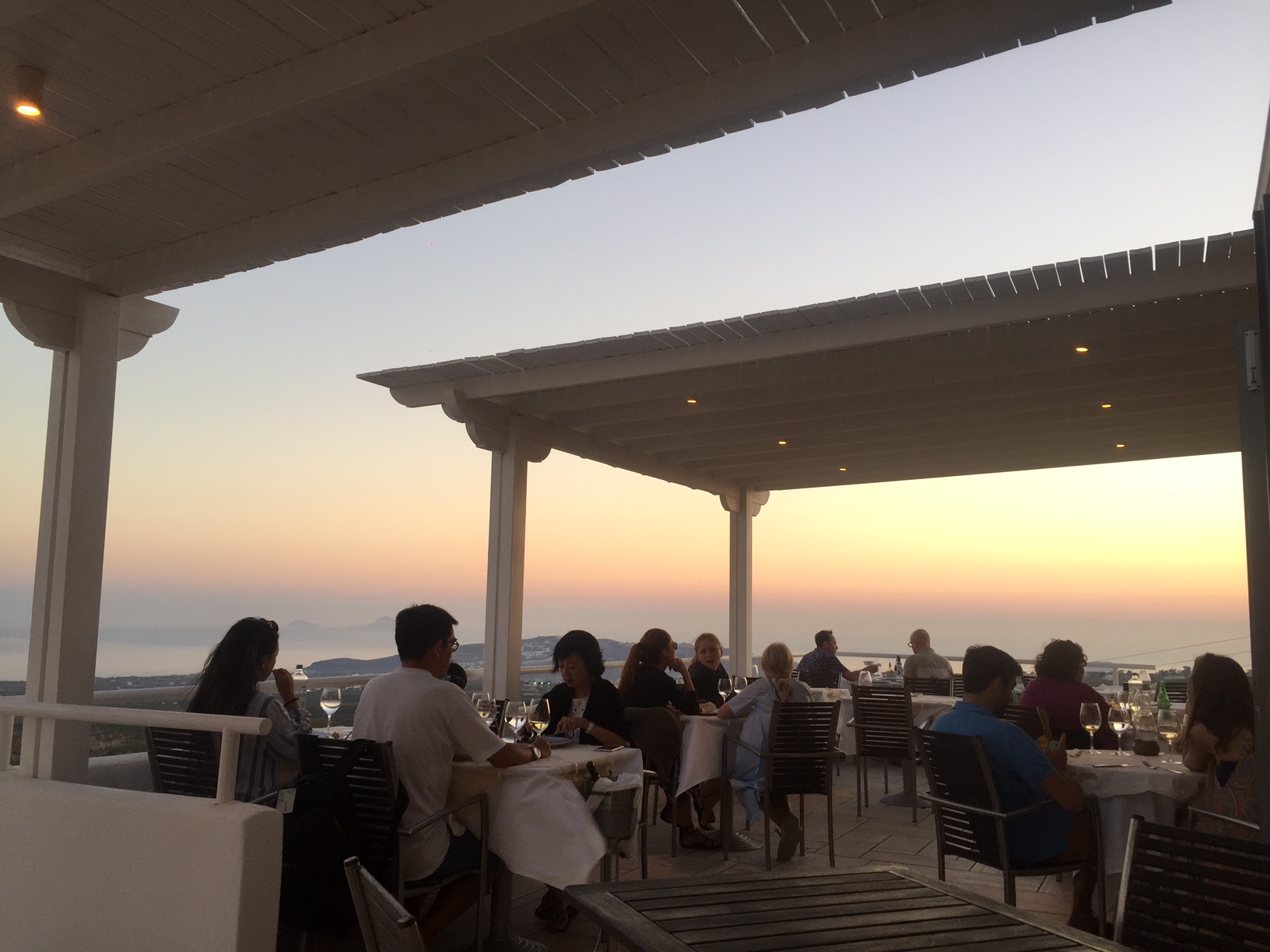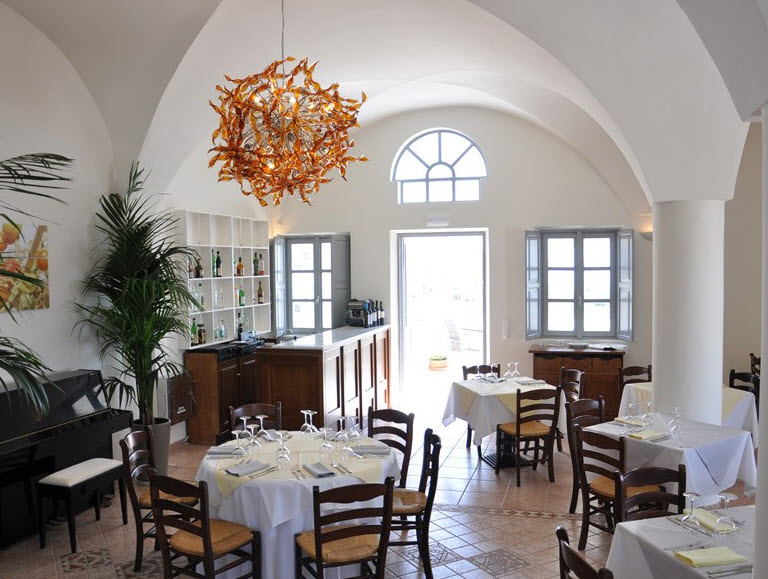 From the moment we entered the restaurant, we felt that the service there was very special! The staff pays a lot of attention to everything, with a taste of a dulcet reservation.
As we are in Greece, Selene would only serve Greek wines, especially local volcanic wines from Santorini. We fell in love with them!
***
We started with the Seascape (a combination of sea urchin, clams, mussel with rice, shrimp, greek coffee scented botarga, dorado tartar, bonito and lettuce hearts) and Langoustine Scallops (broccoli-leek cream with geranium herb air, celery root, cuttlefish ink chips and ginger).
The perfect wine for this was the Amalia Brut by Tselepos , a Greek Sparkling Wine (grape: Moschofilero)
An explosion of senses!
Then we had the delicious Sea Bass in Bread Crust with smoked herring salad, white beans cream, celery and carrot. What a dream of a taste! The Aegean Codfish Skordalia: poached codfish with santorini fava garlic scented, oysters, caper, batter pearls and lime granita. This sophistication of flavoring can only be found here.
For the fish we had some Santorini by Canava Chryssos-Tselepos 2015, a dry, acid, mineral white wine with citrus after taste and a fermentation in stainless still case (grape: Assyrtiko)
The dessert
'Lemon'
Lemon buttered cream with Greek extra virgin olive oil and yogurt sorbet… This authentic dessert was melting in our mouth and we couldn't imagine that olive oil with lemon tastes so good!
Last but not least we've been served a chocolate creation in the form of an island, Santorini, which was as good as all their wonderful creations!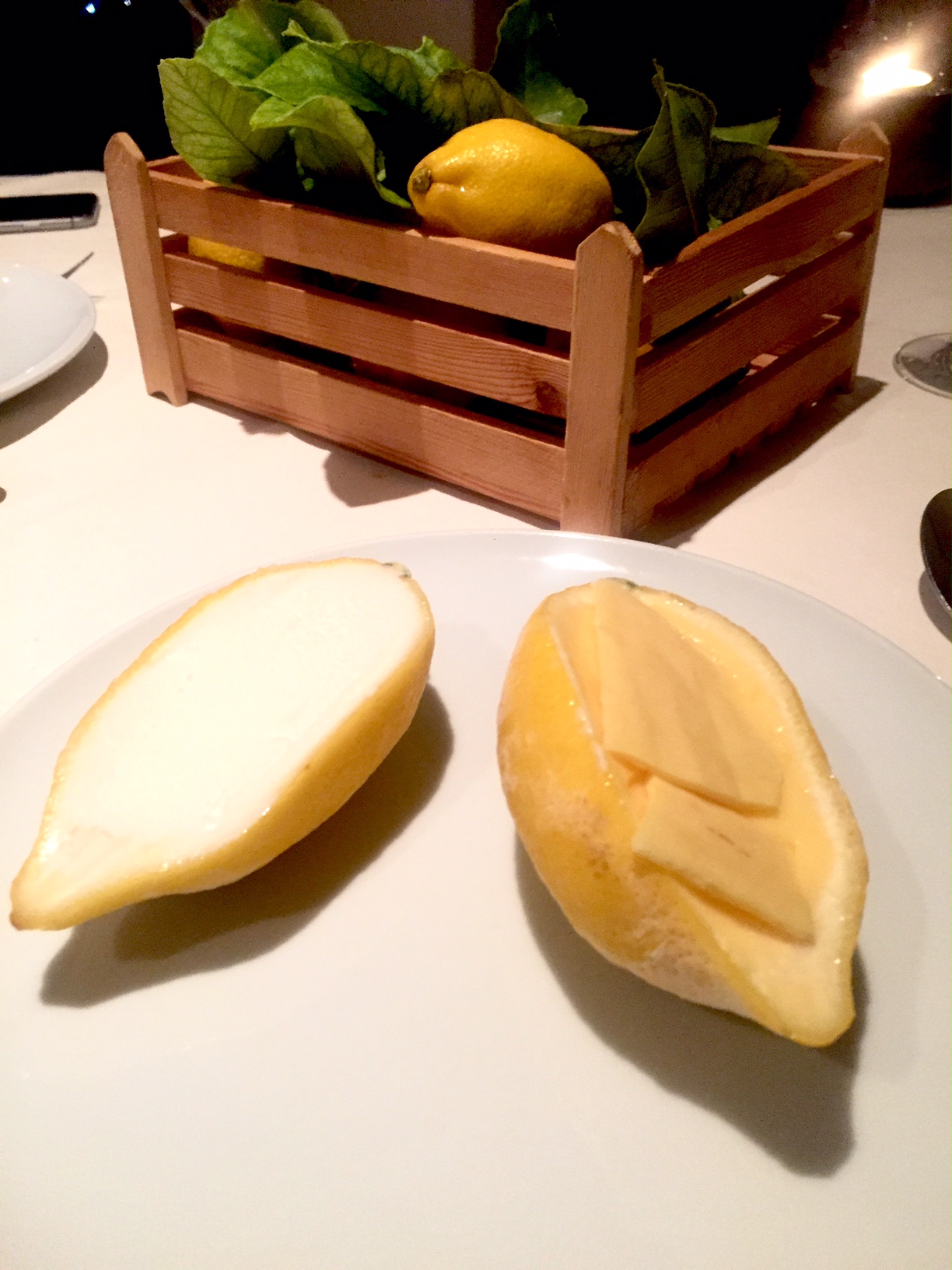 The Nykteri by Santo Wines 2011 is a wine you have to try: dry, acid, mineral white wine with mature fruits & honey combs after taste, fermentation for 4 months in French oak barrels (grapes: Assyrtiko, Aidani, Athiri)
Thanks to the wonderful Sommelière we had a selection of great wines that matched our food perfectly, we couldn't imagine a better service!
***
With every bite we felt the unique and local quality of their products, that made the flavours so rich. This is a true gourmet restaurant, where you come to eat and enjoy the finesse of the compositions. At Selene you take your time for the pleasure of your senses.
This was our best meal we had in Santorini and we considered it as the best restaurant on the island.
Thank you for this wonderful experience and we hope everyone who visits Santorini get's the chance to taste your delicious menu and wines!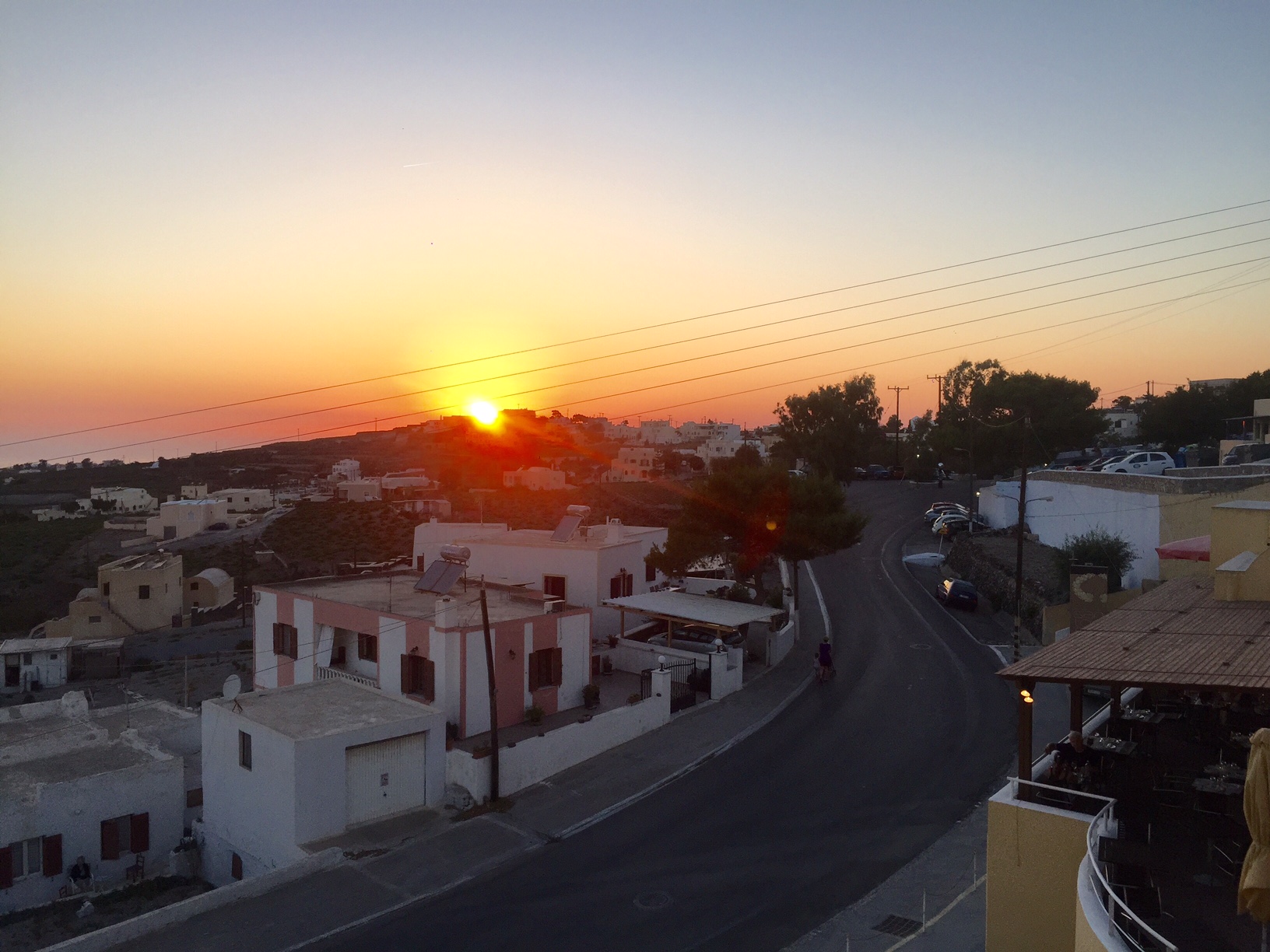 ___
Contact Information
Phone: +30 22860 22249
Santorini, Greece, 84700, P.O. 87
Recommended