THE NEW WORLD OF BEAUTY: FOREO UNVEILS THE TRENDS THAT WILL DOMINATE THE WORLD OF BEAUTY IN 2022
THE NEW WORLD OF BEAUTY: FOREO UNVEILS THE
TRENDS THAT WILL DOMINATE THE WORLD OF BEAUTY IN 2022
The Swedish Skin-Tech giant has announced its annual trend report by the FOREO Institute in Stockholm.
Ending 2021 with record sales and a staggering 35 million customers worldwide, the Swedish beauty-tech giant has revealed its annual trend report by the FOREO Institute in Stockholm. The fast-rising skin-tech brand has taken the title of most viewed skincare device on TikTok and has quickly become a beauty staple.
"Over the past few years we have seen the rapid development of technology creating new trends in the beauty industry. But 2022 is going to be different because these trends will come from a change in mindset. Beauty consumers are looking for at-home treatments on par with spa treatments, which is why the demand for FOREO products has increased significantly, giving rise to the biggest trend of the next five years – painless, non-invasive beauty," explains Boris Trupcevic, CEO of FOREO.
From TLC and DIY routines to a new era of cryotherapy treatments and facial yoga – here's everything you need to know in 2022 to have the best skin of your life.
1. NON-INVASIVE BEAUTY
In the 1960s, cosmetic surgery became fashionable and established the myth that expensive and painful operations were the only way to restore youthful facial skin. However, the year 2022 brings a whole new alternative to care and wellness. People now prefer technological beauty treatments that are painless and have long-term results rather than a surgical solution.
In 2021, FOREO has seen dramatic growth in demand for BEAR, the first FDA-cleared medical microcurrent device with its Anti-Shock SystemTM, making it the safest on the market.
BEAR combines electric microcurrent technology for firmer, more radiant skin with FOREO's trademark T-Sonic pulses to deliver the most energising facial treatment available. FOREO's signature anti-aging device stimulates and tones the skin, targeting the signs of aging and giving you a firmer complexion in minutes, debunking, once and for all, the myth that plastic surgery is the only way to turn back the clock on your skin.
2. NOURISH YOUR SKIN
Hyperpigmentation and "maskne" have become the main problems of our skin. To deal with these problems, many people turn to overly aggressive ingredients such as retinoids and acid exfoliants that cause skin irritation. It's time to nourish and care for your skin gently with DIY cosmetics, one of the biggest trends of the coming years.
According to Euromonitor, 41% of consumers use homemade beauty products every month. Figures confirm that searches for DIY face masks have increased by 233%, as well as the term "facial at home" by 115%.
Considering the soaring demand for FOREO's Imagination, the world's first homemade mask base, the Swedish skin-tech giant is confident that this trend will continue for a long time. FOREO's moisturising formula is designed to be combined with everyday ingredients and provides a new skincare routine to literally nourish your thirsty skin.
3. SKIN BARRIER PROTECTION
The skin barrier is the outer layer of your skin that holds moisture and protects the skin from external toxins. The skin barrier is damaged when it is stripped of its natural oils after the use of harsh cleansers or acids. Once the skin barrier can no longer defend itself, your skin becomes more sensitive and prone to redness and irritation.
The year 2022 foresees cosmetics containing ceramides, which seal and protect the skin, in addition to the anti-ageing benefits. However, FOREO warns that no single ingredient can completely repair the damage done to your skin barrier, as the best way to protect your skin is through prevention.
One of the biggest culprits in damaging your skin barrier is excessive exfoliation, and that's where FOREO's iconic LUNA 3 comes to the forefront. FOREO's LUNA range features soft silicone bristles to ensure a deep but gentle cleanse, leaving your skin barrier intact by removing up to 99.5% of accumulated toxins (make-up residue, excess oil and dead skin cells).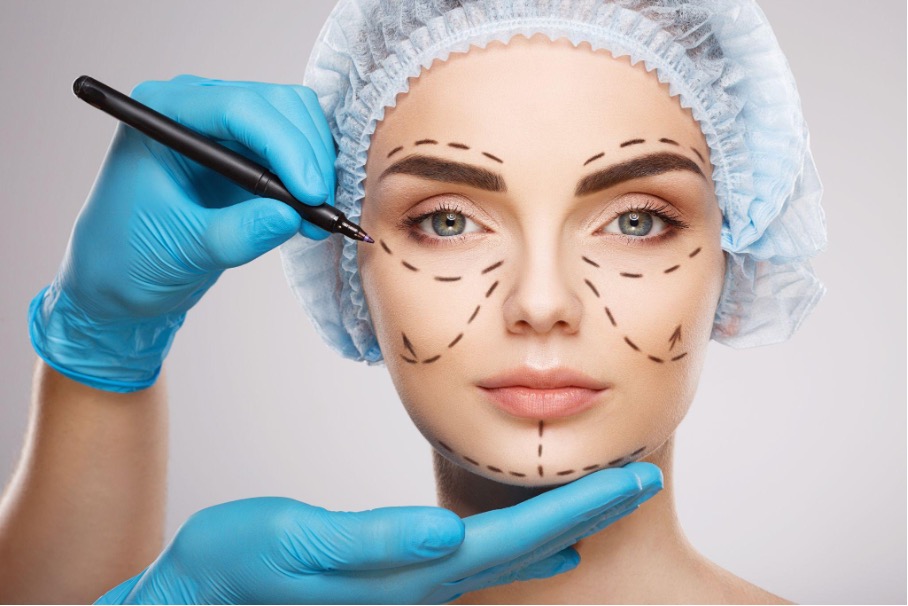 4. CRYOTHERAPY
This year, the beauty industry is catching up with what FOREO revealed to the beauty world in 2018 when it changed the ritual of face masks forever. Another trend coming from a shift in mindset and striving to not only look good but feel good is cryotherapy, the treatment that uses low temperatures to revitalise the skin. The cold temperatures allow blood vessels and pores to contract, giving your skin a firmer, rejuvenated appearance. If you've ever thought of using ice or an icy spoon to soothe your dark circles after a restless night, you must know the relief of touching your skin with cold and the immediate results in front of the mirror.
UFO 2 from FOREO, one of the brand's bestsellers, is truly an outstanding skin-tech product that nourishes your body and mind. This beautiful and powerful little puck is a 2-minute facial device combining thermotherapy, cryotherapy, LED lights and the famous T-Sonic pulses to deliver professional results in less than 90 seconds. The cryotherapy used by FOREO visibly reduces swelling, shrinks pores and firms the skin to reduce signs of aging. Masking with UFO 2 improves skin moisture levels by 126% after just 2 minutes of use for an effect that lasts up to 6 hours, and is clinically proven to significantly reduce the appearance of wrinkles in just seven days.
Anika Sekhri, Head of Product Marketing at FOREO believes that 2022 will see a new era in the world of beauty: "The trends that will dominate our conversations and social feeds in 2022 will be a revolutionary mix of technological innovations, surprise ingredients that are surely in your kitchen, and most importantly, a shift from stand-alone beauty to beauty as part of wellness. By being placed third on the list of top facial care brands with 6,851,000 global searches, FOREO confirms that beauty-tech will continue to dominate the future of the beauty world, plus the fact that a skin-tech brand is placed in a list alongside nine cosmetic brands is proof that times are changing."
Recommended