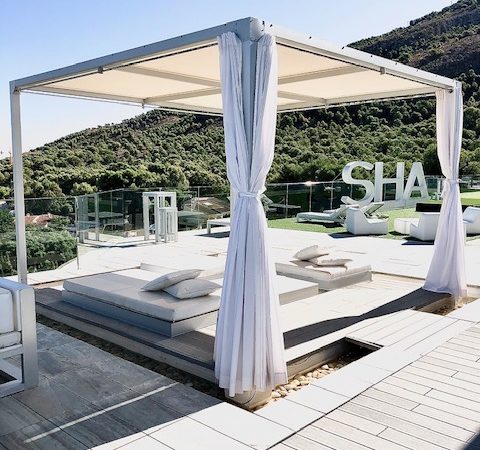 THE REVITALIZING BREAKFAST – Day 2 at SHA WELLNESS CLINIC
SHA WELLNESS CLINIC 
DAY 2
AND WHY MISO SOUP IN THE MORNING IS THE BEST THING FOR YOUR BODY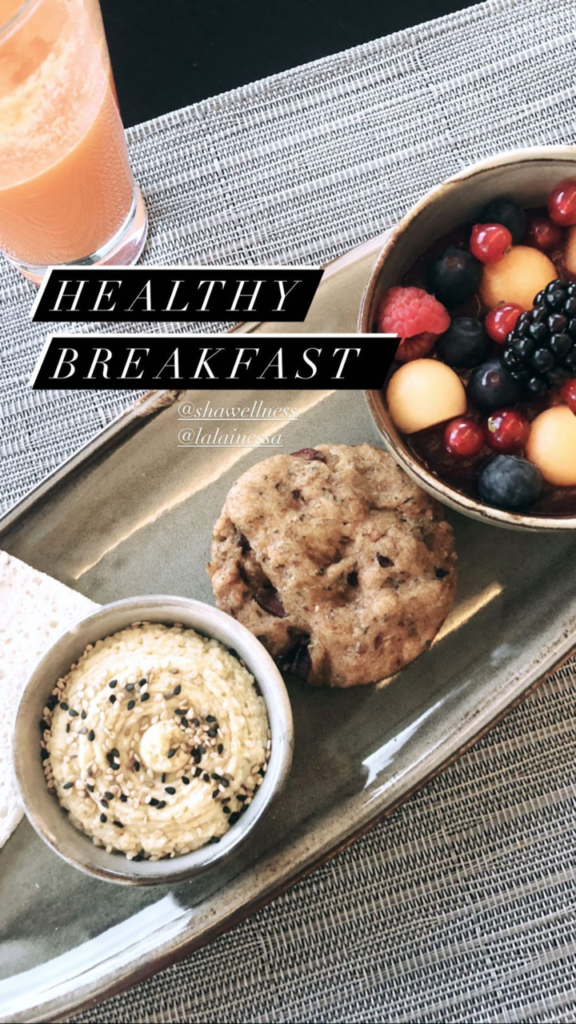 At SHA, you feel that time is so precious and you make the most of it. That means waking up early!
But the morning view from our balcony and watching the sun rising behind the mountains makes it easy to get in the right mood for the day.
We had breakfast around 7h30 because my first meeting started at 8am, the Functional Assessment and Training.
In order to start the day right, SHA serves a REVITALIZING BREAKFAST, that's actually magic.
There are many breakfast habits that over time are doing us more harm than good because it was the only or the easiest choice for us. Coffee habit is frequent, something very exciting for our adrenal glands, coffee draws energy from our reserves and it will be exhausted quickly, this hormonal stimulant also leads to a vicious circle of loss of vitality.
We also take breakfasts with refined flours of very fast absorption and short molecular chain, such a pastries, cookies or very sweet fruit which are not convenient for the good performance of glucose.
A glass of milk with cookies consists of a cluster of simple refined sugars combined with everything that milk supposes, especially hormones, antibiotics and saturated fats, which means that in the middle of the morning we will experience vitality loss.
In the energy cooking we balance glucose from the breakfast time, it is our fuel and we must attend to the way in which we supply it. Glucose of good quality is found in whole grains such as rice, millet, barley, quinoa, spelt, amaranth, buckwheat, oats and gamut, and the best time to stock up on it is breakfast. It is not inflated or crushed or flakes or sugary or extra fiber, as these creates mucus in the respiratory system and intestines.

When we take our breakfast, we break the fast of the night, so we must do it with something nutritious, light and easy to digest, to start the body little by little, providing energy of slow absorption and long duration. Whole grains creams provide mental clarity, faster digestion and much more complete and fluid evacuations.
Regarding the milk, it is known that the excess of proteins and other components, lead to the extraction of minerals and nutrients through the skin and mucous membranes, which translates into allergies, asthma, sinusitis, and also preventing absorption of other nutrients damaging the immune system.
The deficit in calcium is a problem of loss and not lack. An example of this is that osteoporosis is higher in countries with more milk consumption, because calcium is lost when the body is burdened with toxics, especially those that acidify the body, such as alcohol, tobacco, sugar or coffee, which are so frequent in the breakfasts. A person who takes seeds, algae, vegetables and legumes throughout the day will hardly have a calcium deficit.
Another important food in our mornings, no less important than grains, is miso.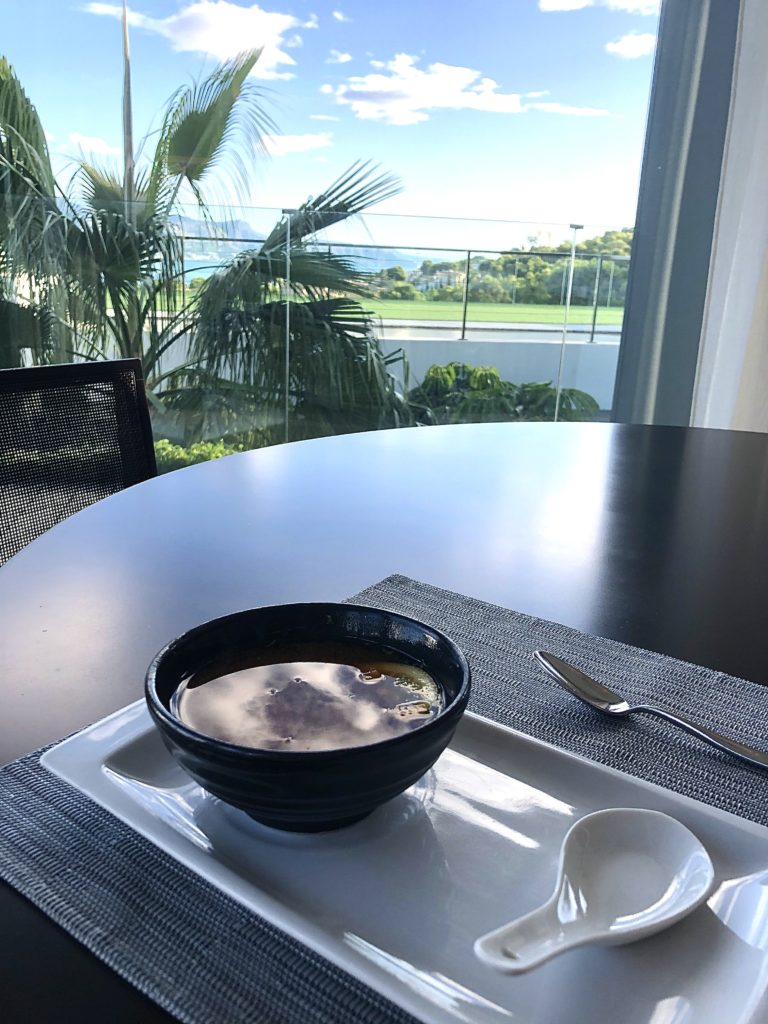 It contains probiotics that instead of creating acidity in our intestines create life, they are beneficial bacteria, living enzymes that favor digestion and colonize the intestines, repopulating the intestinal flora. The sugar and other things that are energetically cold and yin, such a dairy products, sugars and coffee, are acidic ingredients. It is interesting to get used to the miso as the first thing to take on an empty stomach. The composition of the miso generates an optimal balance between carbohydrates, fats, vitamins, minerals and proteins. Its anti-inflammatory and warm energy is very grateful for our empty intestines, as well as before eating.
I smoked my last cigarette the day before, had my last coffee in Paris before leaving and stopped sugar the second I entered the SHA Wellness clinic. Surprisingly I felt better than ever, more energetic and my body sent no signs of wanting coffee or other toxics. The revitalizing breakfast is not only delicious but gives your body and mind power, balance and harmony.
MY REVITALIZING BREAKFAST DAY 2:
A tea and fruit/veggie shake replaces coffee in the morning which is a real source of energy, I also had some oatmeal with five Chinese spices and cocoa, chickpeas and curry hummus with carrot crudités, vanilla and almond brioche. For those who might be worried that you get hungry at SHA, it's the clear opposite. Your body is so well nourished, that you don't feel the lack of energy but a boost and your body does not really ask for more and is happy.

After breakfast I had my Functional Assessment and Training (8am).
It's very likely that when I travel I forget something. This time I forgot my trainers and training clothes which was not very practical. So I went to the Boutique of the SHA Wellness Clinic and got everything I needed, on top I got everything from my favorite designer, Stella McCartney, in collaboration with adidas. All set!
The training and functional assessment was with my personal trainer, which is a great motivation to me if someone tells you how to do the exercises right!
At 10:55 am I had a Healthy Nutrition Consultation.
A specialist is there for you to talk about your habits and how you can improve.
11:45 am – General Medical Consultation – Discovery
A specialist is there for you to talk about your body, health issues and your aim of improvement. After these consultations the treatments you get are adapted.
12:30 am – TCM Consultation + Initial Session
Traditional Chinese Medicine (TCM) Specialist, Philippa Harvey, took care of me and it was the first time in my life that I tried TCM and acupuncture. I was very impressed by it and I really liked Philippa. She took my wrist and used her fingers to put some pressure on some points and I also had to show her my tongue.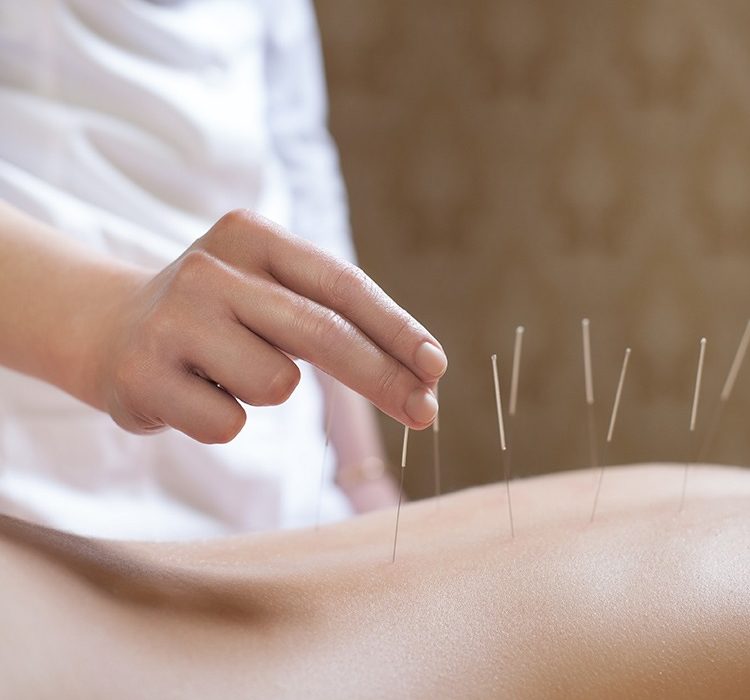 She said that my heart and liver are tired, which does not really surprise me. I went trough a painful divorce a few years ago and well I obviously love wine too, what can I say…
She placed the needles on my belly and on my ankle in order to reactivate my energy in the places where energy is low and also and stop blockages. I really felt that something was happening in my body and I got very curious now about TCM and would definitely do it again.
1pm – LUNCH
Off to Lunch! My favorite thing was that you can just go to lunch with your bathrobe, if you wish. So you can easily head back to the next treatment after lunch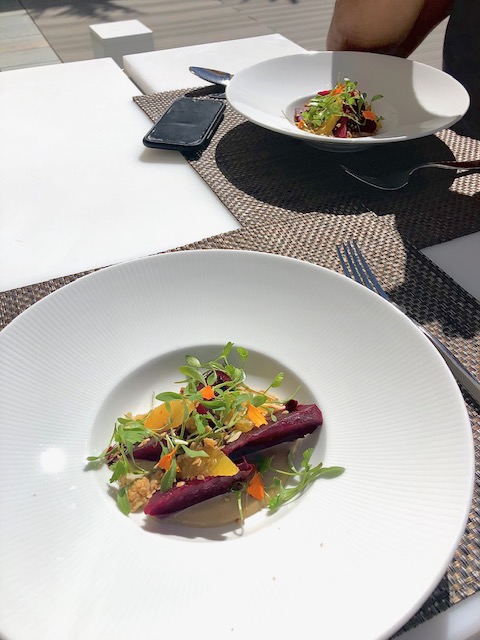 For our lunch in the sun I had vegan cheese, granola and beetroot salad as entrée, the main course was a steamed calamari, ink sauce and vegetable sandwich and as a desert Chef Lixi had prepared a coconut foam on macerated mango, lime ice cream and gofio crumble, that was so delicious! And really good portions, as I was not really looking to loose weight at SHA. If you are on a diet, the portions are adapted to your programme.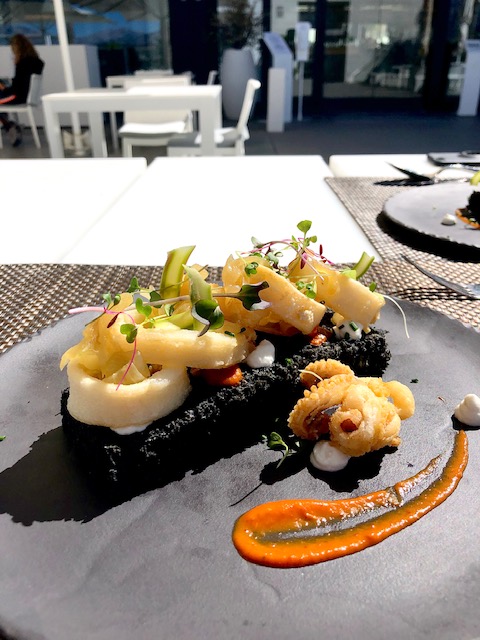 Also, at SHA you drink after the meal, not during and it's healthier for the body and its digestion. After lunch we had a very tasty ginger-lemon tea… it strengthens the immune system against flu symptoms, and also has an antioxidant and alkalizing effect. It helps in the process of weight loss and purification because it allows the elimination of toxins, accelerates metabolism and reduces appetite. It is a natural anti-inflammatory.
NAMASTE.
3 pm – Deep Tissue Massage
Body massage focused on working muscles in depth, as well as tendons and ligaments. This massage improves and relieves chronic pain, muscle tension and contractures.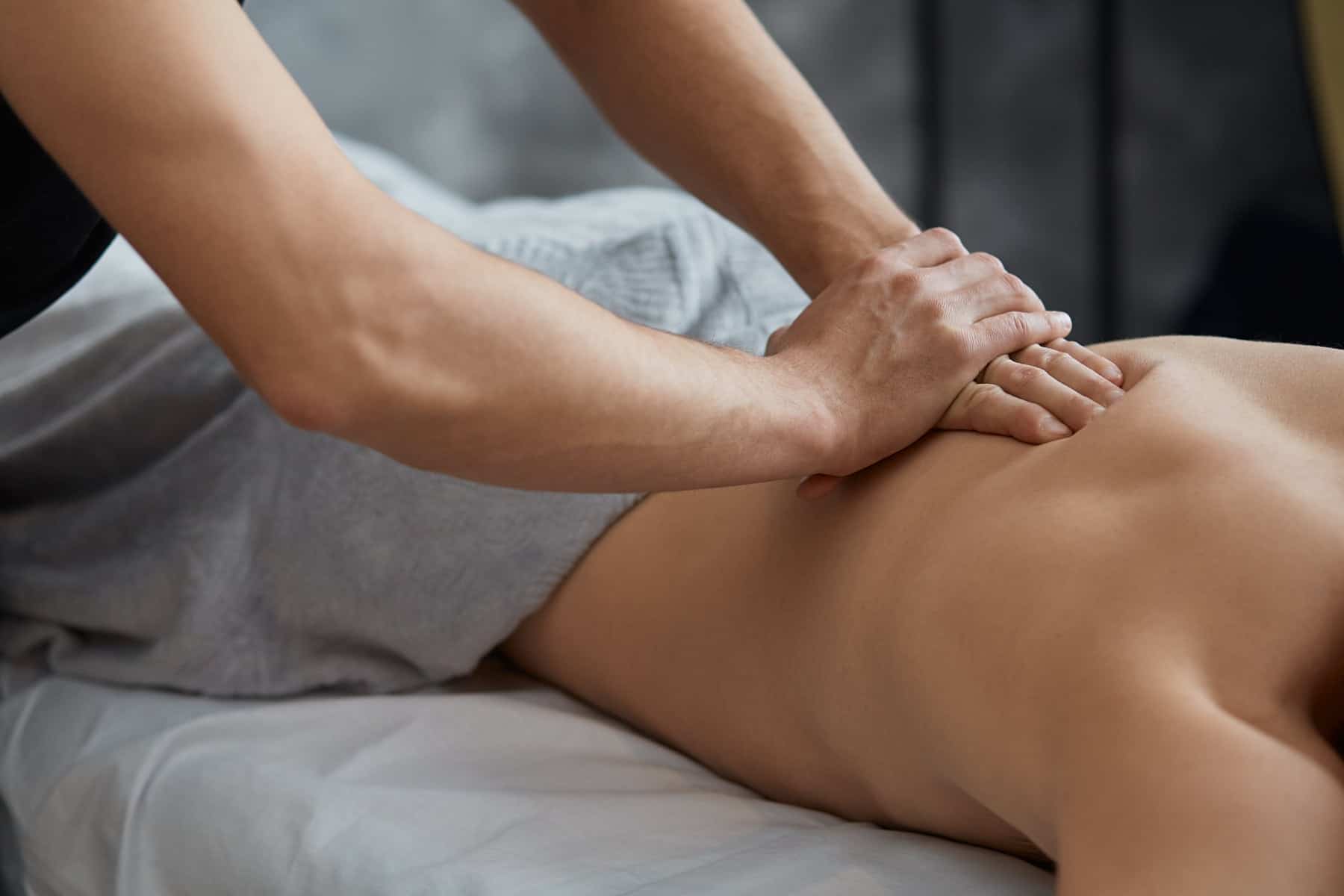 4 pm – Hydroenergetic detox cure 
Hydroenergetic detox cure is a powerful detoxifying, hydroenergetic and healing treatment. It's scientifically proven that hydrotherapy is relaxing, toning and calming while it helps our body keep its balance and eliminate stress. In addition, this treatment incorporates special essences that enhances these effects.
5 pm – Pressotherapy
Pressotherapy is a medical and beauty treatment that promotes lymphatic drainage by using air pressure on different parts of the body. By alternating between compression and decompression, it effectively stimulates the lymphatic system.
Benefits of pressotherapy
You can enjoy many positive health and beauty benefits from applying pressure waves. You will see improvements to circulatory system disorders and venous issues like varicose veins, tired legs and heavy limbs.
If you are thinking about getting fit and losing weight, this type of treatment may be for you. By combining pressotherapy, diet and exercise, you will see better results in less time. You can also treat swelling or drain the toxins, fats and liquids that cause cellulite. You will recover skin elasticity, increasing oxygen flow to the body's tissues and helping them regenerate.
The treatment also stimulates the immune system, building up your defenses against pathogens, and can even help you lower your blood pressure if you have hypertension.
Pressotherapy can also help with digestive problems; when the treatment is applied to the abdomen it stimulates bowel transit and relieves constipation issues.
6 pm – Energy Health Assessment 

7:30 pm – DINNER
For dinner we had a vegetable cone with wasabi foam and Thai vegetables as entrée, macerated corvina, kale and Asian Ponzu sauce as main course and a citrus Eden as desert. No wine, no meat, no sugar, no toxins. Just healthy and delicious gastronomy with a dream view…
THIS DAY WAS UPLIFTING, DETOXING, PURIFYING AND ENERGIZING

I FEEL HAPPY, HEALTHY AND BLESSED
9 pm – BEDTIME & MOVIE
Finishing the day with a good night tea and a movie in my super compfy bed and looking forward to Day 3.. Can't wait to tell you all the details of my exciting Day 3 and my cooking class with Lixi Lineas any much more!
*****
By the way, a programme at the SHA WELLNESS CLINIC is also a great and unforgettable present for your beloved ones for Christmas, what do you think?  If you like my Rebalance programme, you can book it here.
Good night
xx
Shari
Recommended