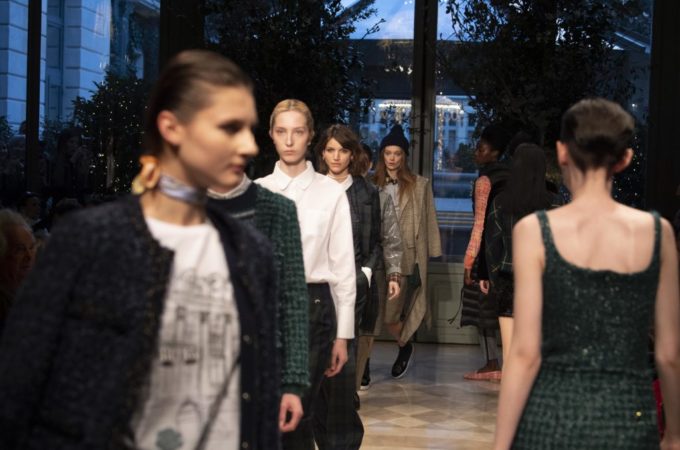 WE ADORE WEILL – NOUVELLE VAGUE – Collection Automne-Hiver 2019
How to dress like a real Parisienne
For the first time in history, WEILL shows their new collection in Paris.
We had the chance to see the beautiful Parisian creations in the Ritz Carlton last Friday and we are more than happy to share it with you. If you are looking to dress like a real Parisienne, WEILL is the answer. So many brands around the world wish to copy the French, in particular the Parisian style. But what can we say, nothing is more authentic like a Parisian house doing Parisian clothes. Keeping it real (Parisian) with WEILL.
Founded in 1892 and inventor of prêt-à-porter in the 1950s, Maison WEILL has always embodied a certain idea of ​​French chic. Mathilde Castello Branco, Artistic Director of the House for more than a year, is sensitive to the family institution that is Weill, to the richness of its history and its know-how.
She imagined the 2019-20 Autumn / Winter collection as a cinematic walk in the capital. A love letter to the French cinema of the 1960s and the Nouvelle Vague in particular.  Happy meeting between Catherine Deneuve and Jean Seberg. Thirty silhouettes will be presented: the dressing of a contemporary Parisienne, balance between nonchalant elegance and sophistication of today. Paris is Weill!
PARIS, c'est WEILL
Recommended