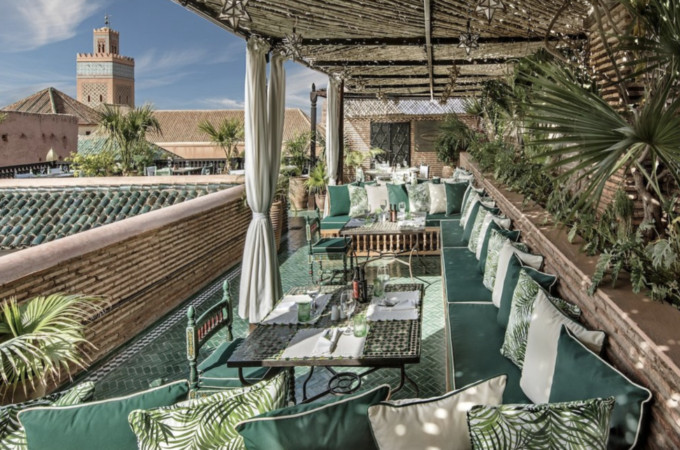 Where to eat in Marrakech? La Table du Souk – LA SULTANA
When in Marrakech.
During our business trip to Marrakech this year we had the chance to discover La Table du Souk, the rooftop restaurant of La Sultana. For your next trip to Marrakech, this is a must. Big promise you won't regret.
Unlike to other countries and cities, the restaurants in Marrakech are currently open. We know how much it isn't considered to travel these days, but whenever your heart takes you to Marrakech, let us give you this guide.
Entering La Sultana has nothing in common with entering a "hotel".  It's a palace.
A boutique and intimate one, with details you have never seen before. Located on the rooftop Bahia, La Table du Souk offers a great view on the historical monuments and Moulay El Yazid Mosque with traditional design of green tiles & zellige furniture. For lunch, La Sultana offers two cuisine types both focusing on freshness and simplicity.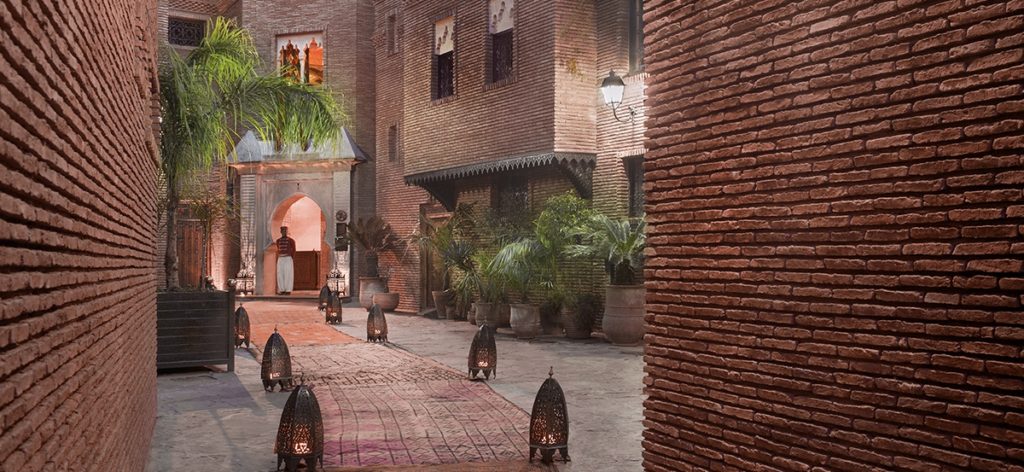 On the menu From the Market , La Sultana shares the taste of the heritage of Moroccan products like the Saffron from Taliouine, salt from Zerradoune, cumin from Alnif and Argan from Souss in the market menu. As part of their philosophy of "Terroir Cuisine", La Table du Souk showcases the best ingredients Morocco produces with "100% Botanical" options and local & ethically-sourced meat & fish. The cuisine is inspired by La Sultana's network of small local producers to follow their harvest time and incorporates wholesome & fresh vegetables purchased locally or handpicked from La Sultana Oualidia's own organic garden.
The Street Food menu reminds ourselves of Moroccan rituals and culture and offers many options for light al-fesco lunch, salads, grilled fish, crayfish and seafood, vegetarian couscous…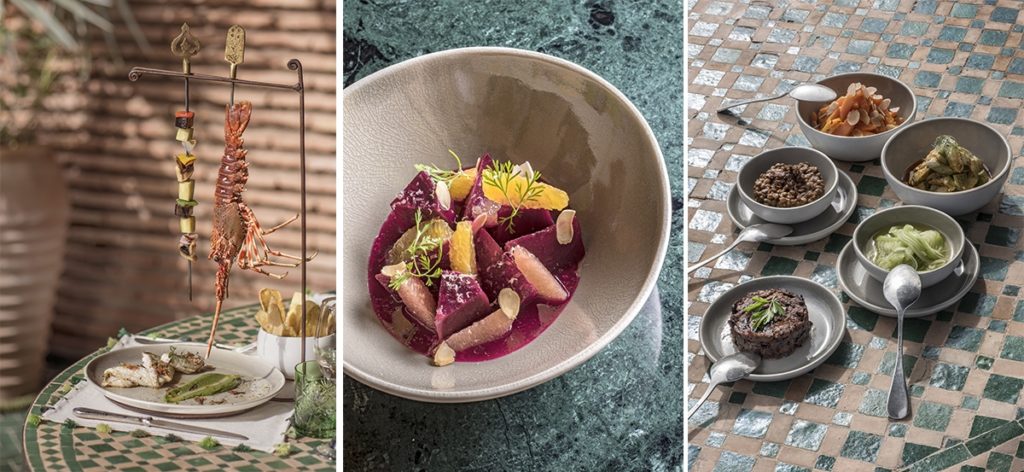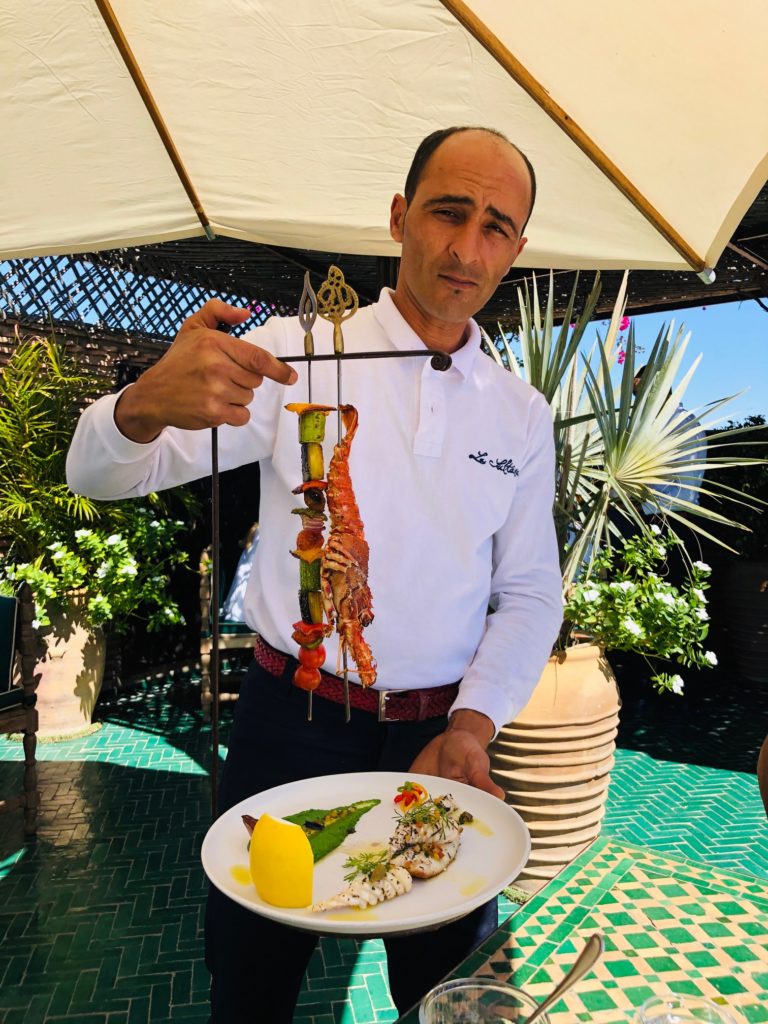 This time we tried a pumpkin gazpacho with feta cheese as a starter (the best because at lunch it's hot outside), grilled Gambas and Calamar with grilled vegetables and a salad with Langoustines as main course followed by delicious vanilla icecream with crumbles. La Sultana is one of our absolute favorite places in Marrakech, because it's never disappointing and the service is always incredible. Having lunch or dinner here feels like you dive into a little fairy tale, so beautiful are all the surroundings.
We had a nice Moroccan white wine with our dishes and and good Moroccan coffee and mint tea after our lunch, which you shouldn't miss. You can literally spent your afternoon there, take a book and inhale the atmosphere. Birds singing with some chill music sounds in the background, little winds are moving the flowers in the rooftop garden… and the view over the mountains!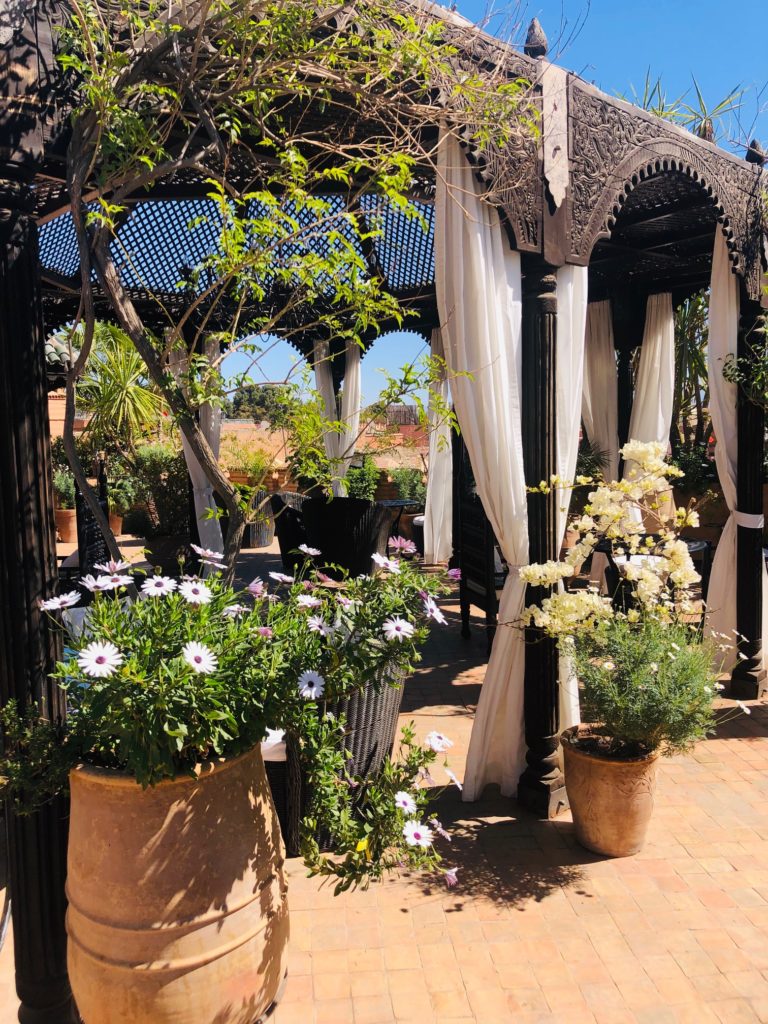 It's a good place to come down and relax, whenever I go to La Sultana, it has that effect on me. In another story we will tell you more about our Hammam afternoon at La Sultana, a must-do when staying at La Sultana (rooms are incredible).
Every Sunday, in partnership with the ocean retreat and sister-property La Sultana Oualidia, La Sultana Marrakech brings the best raw ingredients from the sea to La Table du Souk to offer delicious and fresh Seafood platter (to be ordered before 6pm on Saturday – 580 MAD per person).
Please note that early booking is essential for non-resident guests – restaurant@lasultanamarrakech.com – (00 212) 5 24 38 80 08
www.https://m.lasultanahotels.com
GOOD TO KNOW
Book with confidence 
La Sultana is offering extra flexibility and support for all new reservations:
For all new reservations until April 30 th 2021, La Sultana will offer the possibility of changing or cancelling without charge up to 7 days prior to arrival.
For all new reservations from February 30 th 2021 until end of 2021, they will offer the possibility of changing or cancelling without charge up to 30 days prior to arrival.
Any cancellation due to Pandemic restrictions (government-imposed restrictions, positive COVID test or flight cancellation), stay can be postponed to new dates with no charge or will be refunded 100%.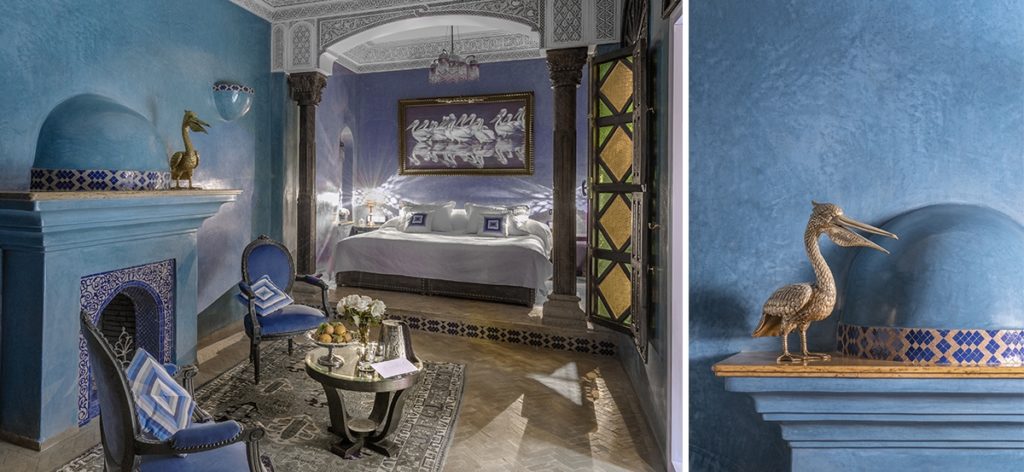 Recommended