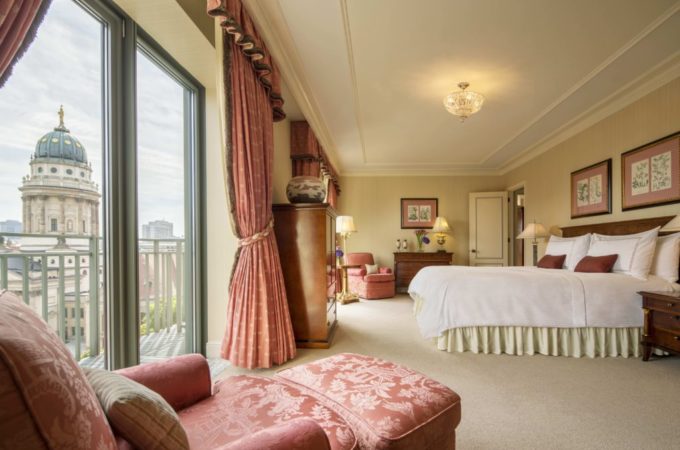 World Travel Award 2023: Another award for the Regent Berlin

World Travel Award 2023: Another award for the Regent Berlin
2 October 2023 (Berlin, Germany): The prestigious World Travel Award is to the travel industry what the Oscars are to Hollywood. The title "Germany ́s Leading Hotel", which the 5-star superior hotel Regent Berlin has now been awarded for the fourth time in a row, is correspondingly coveted.
"There are some outstanding luxury hotels in this country," says Claus Geißelmann, General Manager of the Hotel Regent Berlin, "so we are all the more honoured as a team to have received this award again."
In addition to the hotel's excellent facilities and unique location in Berlin's historic centre, it is indeed the staff who make the difference.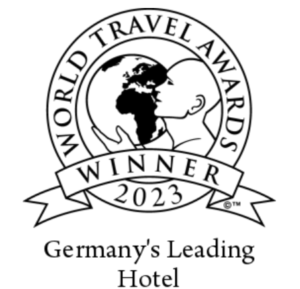 Thus, here at the Hotel Regent Berlin, guests experience the perfect blend of discretion and hospitality, perfect service and cordiality. In addition, there is of course every conceivable amenity that travellers – whether private individuals, Hollywood stars, high-ranking politicians or socialites – can expect from a luxury hotel. In addition, the hotel focuses on individually tailored offers. "Every guest is different," explains Geißelmann, "we pay respect to the different characters, demands and wishes with our daily passion for this industry."
Since 1993, the World Travel Award has been presented on the basis of evaluations by experts, executives from the travel and tourism sectors and the guests themselves. An international jury of experts then selects the award winners from these nominations.
REGENT BERLIN
The Regent Berlin is located directly on the famous Gendarmenmarkt – with a view of the French Cathedral and the Concert Hall.
The boulevard Unter den Linden, the Brandenburg Gate and Friedrichstraße with its exclusive boutiques are only a few steps away. The very personal service and the luxurious furnishings of the 195 rooms and suites make the 5-star superior hotel a sought-after address among stars, private and business travellers. With ultra-modern conference and meeting rooms as well as the casual dining restaurant Charlotte & Fritz, the Regent Berlin offers the right ambience for every occasion.
www.regenthotels.com/berlin
Recommended