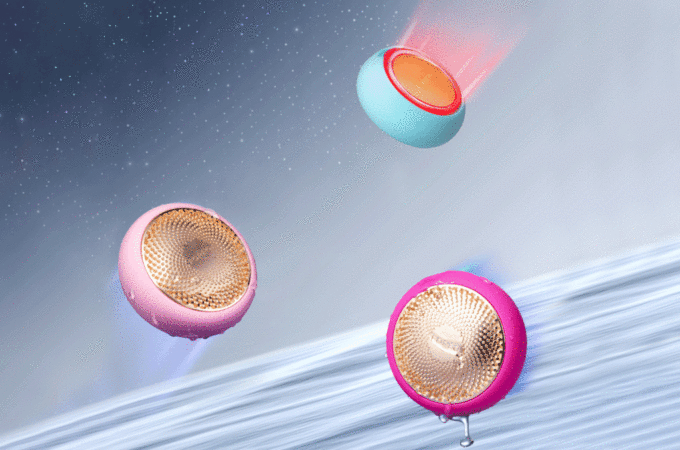 FOREO – Taking care of your skin after sun exposure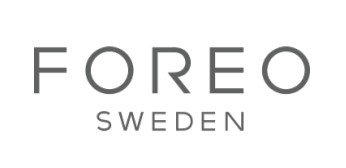 SUMMER HOLIDAYS ARE OVER, and sometimes also the health and radiance of our skin. As much as we love the sun and sea, it damages our skin and also dehydrates it and wrinkles are the result, if we had too much of it all. Did you hear about FOREO's UFOTM 2?
This revolutionary device is designed with a combination of cutting-edge technologies to ensure instant radiance and nourished skin from the first use.
UFOTM 2 features instant heat to infuse the mask's active ingredients deep into the skin (where they work best), rapid cooling to shrink pores and reduce puffiness, full-spectrum LED lights to reduce the signs of aging and visibly revitalize the skin, and T-Sonic TM massage to soothe tension in the face and neck while improving skin's radiance.
The result is softer, smoother skin.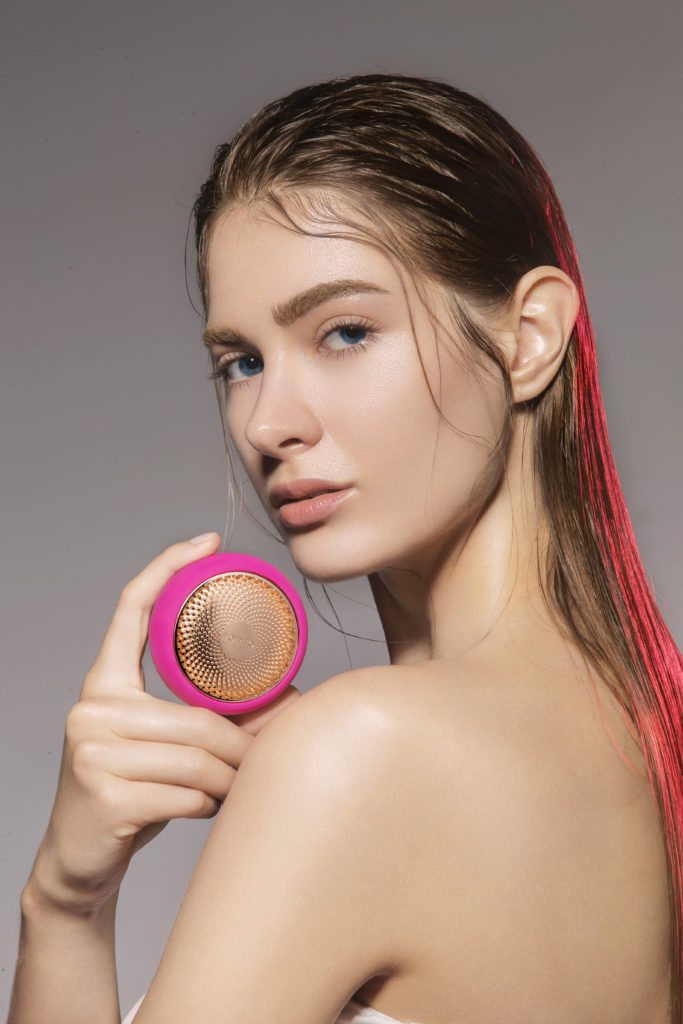 WHY IS UFOTM 2 UNIQUE?
BENEFITS
– Moisturises
– Regenerates
– Boosts and brightens
– Nourishes
– Lifts and firms
– Heals
– Soothes
TREATMENTS
– Full spectrum LED light therapy
– Ultra-absorption technology: T-SonicTM pulses, thermotherapy, cryotherapy
– Optimised mask
FEATURES
– Temperature control
– Connected mobile application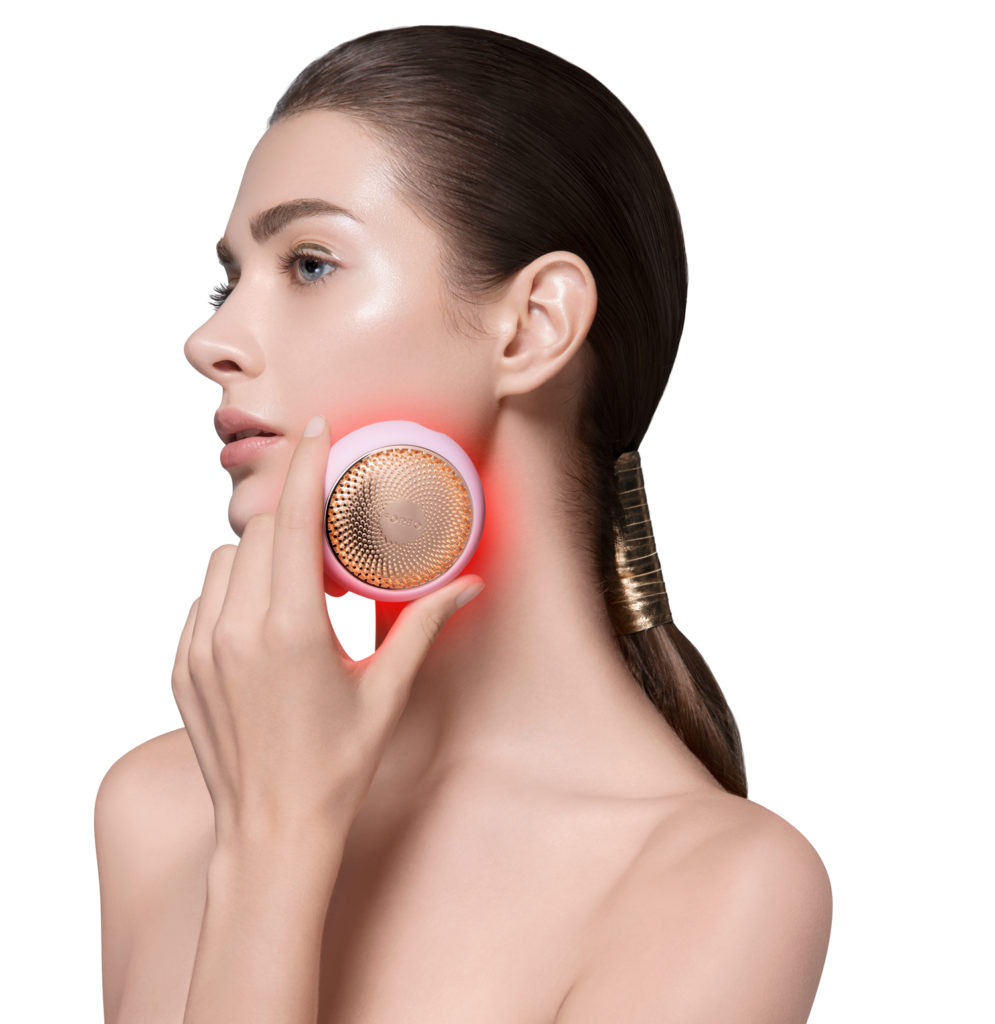 KEY BENEFITS
– Replenished skin: seals in moisture and reduces the appearance of pores
– Advanced Temperature Control: offering more control over your device, Advanced Temperature Control means you can now
means you can now use your UFOTM 2 with most fabric masks*.
cloth masks*.
– Better absorption: instantly infuses serum into the deepest layers of the skin
for better results
– Time-saving:UFOTM 2 turns a 20-minute mask routine into a 90-second comforting moment, saving you more time
– Cocooning: provides a soothing facial massage
– Customisation: create your own personalised routines to best suit your skin's needs
your skin's needs
*Heat and cold affect some skincare products in different ways and can compromise the ingredients in the formulas. For optimum safety, we strongly recommend that you investigate the effects of temperature on any non-FOREO mask before using it with UFOTM 2.
– Hyper-Infusion therapy combines (1) heat, (2) cooling and (3) T-Sonic pulses
1. The ultra-fast heat therapy mode up to 45°C prepares the skin, softens and improves the absorption of the active ingredients of the UFO masks
2. Ultra-fast cryotherapy up to 5°C instantly cools, lifts and firms the skin, reducing the appearance of pores and puffiness
3. T-SonicTM pulses stimulate blood microcirculation and better absorption of products, facilitating skin renewal.
FULL SPECTRUM LED LIGHT THERAPY
– 8 different wavelengths, meeting all the skin's needs
– Green: boosts radiance and evens out skin tone
– Blue: eliminates acne-causing bacteria and reduces blemishes
– Red: activates collagen, anti-ageing effect that remodels the skin
– White: firms skin and reduces inflammation
– Violet: reduces the appearance of fine lines and boosts luminosity
– Orange: revitalizes and awakens the skin
– Yellow: reduces redness and soothes
– Cyan: improves skin healing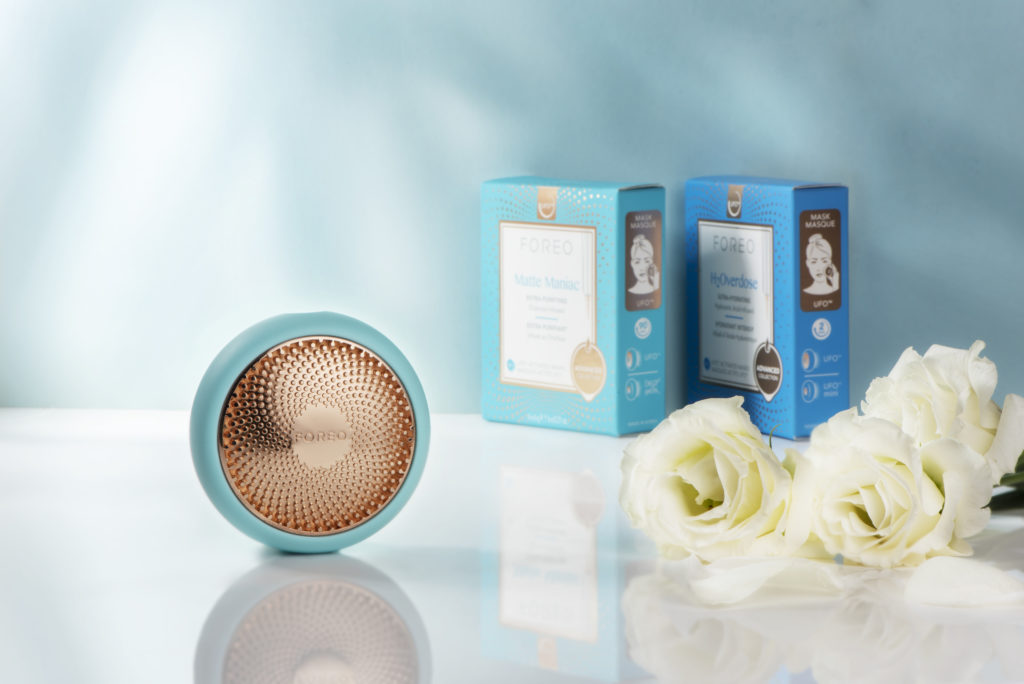 MASK AND MOBILE APPLICATION FEATURES UFOTM Power Actives mask
– Developed and sourced in Korea, the modern beauty capital of the world
– Made from ultra-soft microfibre and infused with premium skincare formulas
– Wide range of masks – the Daily Duo set for starters, the Advanced Collection (5 types of masks developed to
developed to target your skin's specific needs), the Farm to Face collection with natural ingredients
Smart mobile app and pre-programmed skincare routines
– The FOREO For You app provides an exclusive routine for UFO Power Actives and FOREO Sheet Masks based on the formula of each mask
– Users can also create their own custom routines by selecting their favourite features
– As with all our new FOREO devices, UFOTM 2 features Find My UFOTM 2 which automatically locates and unlocks your device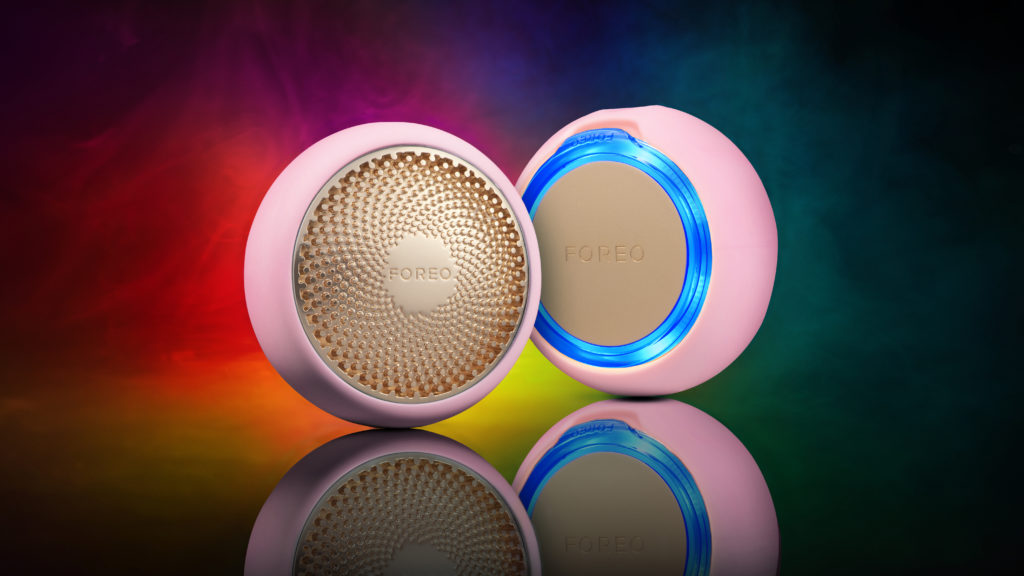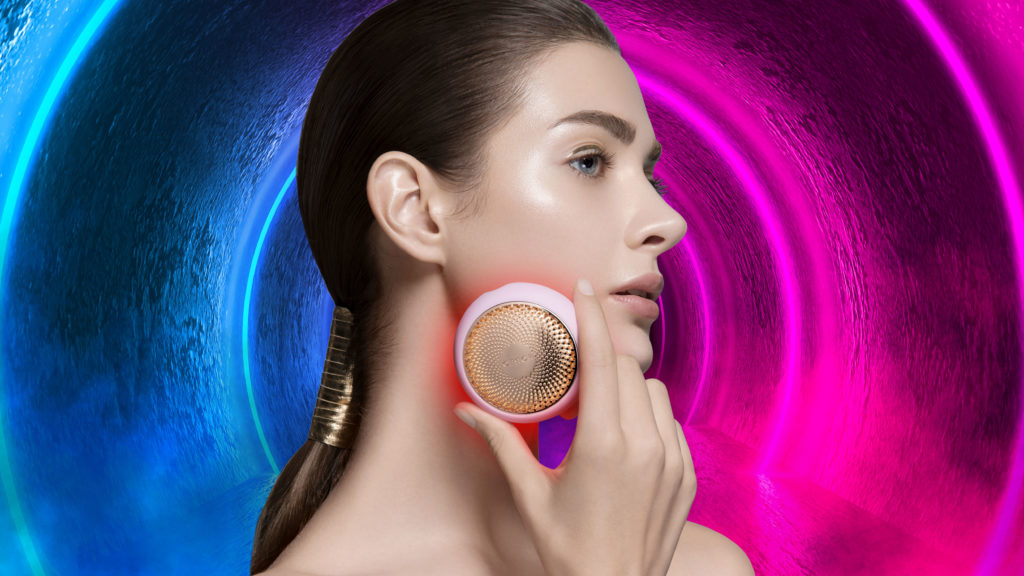 HOW TO USE
1. Charge UFOTM 2 via the supplied USB cable until it stops flashing. It will then be charged for 6 months!
2. Turn on the device by pressing the main button once
3. UFOTM 2 is connected to the FOREO For You app, but can be used without it with both day and night masks.
and night. It is already pre-programmed to work in position 1 (pink light) for the daytime "Make My Day" and in position 2 for the nighttime "Call It a Night".
www.foreo.com
Recommended