ALMINE RECH ANNOUNCES THE OPENING OF ITS NEW NEW YORK FLAGSHIP IN TRIBECA ON 5 OCTOBER 2023

ALMINE RECH ANNOUNCES THE OPENING OF ITS NEW NEW YORK FLAGSHIP IN TRIBECA ON 5 OCTOBER 2023
Almine Rech invites you to mark your calendars for 5 October 2023, the date of the eagerly-awaited inauguration of its new American flagship in New York's Tribeca district. The recently refurbished 900 m2 gallery, located at 361 Broadway (at the corner of Franklin St.), will open with an exhibition by Vaughn Spann. On this occasion, which also marks Spann's first solo exhibition in New York since 2020, the artist has created a series of new abstract paintings. The vernissage will take place on the evening of Tuesday 5 October, from 6-8 pm.
"For several years now, we've been looking for a space in New York that would allow our artists to create and exhibit their work without constraints. We considered several sites, but none of them fell in love at first sight, which I think is essential when you're looking for a place to show art. So when I discovered this building, I knew straight away that it was the right one, with its elegant, spacious 19th-century architecture. What's more – and this is an amazing coincidence – the building dates from 1881, the year Picasso was born! And it's absolutely thrilling to be opening this new chapter with Vaughn Spann, a powerful young artist." – Almine Rech
The gallery retains its Upper East Side location, inaugurated in 2016. Almine Rech also has exhibition spaces in Paris, Brussels, London and Shanghai, and last June announced the opening of venues in Gstaad and Monaco.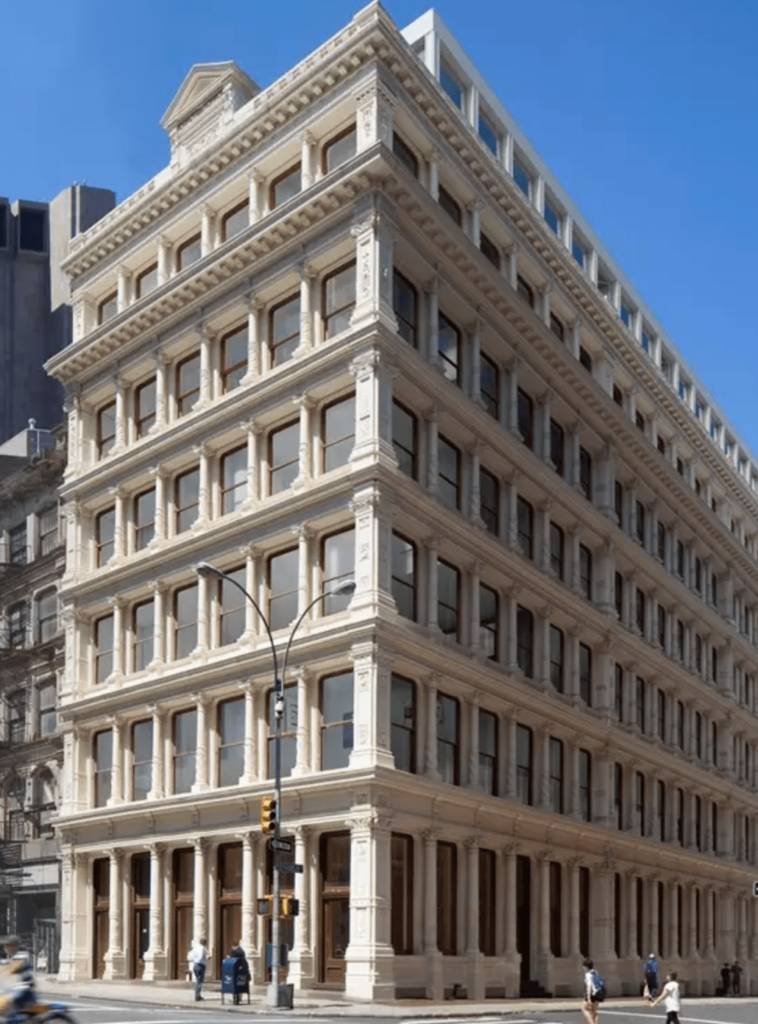 _______________________
Biography
Vaughn Spann uses his artistic practice, whether abstract or figurative, to explore themes of space, time and memory. He draws his subjects from deeply personal spaces and seeks reconciliation with his body, both in and out of the studio. A great admirer of formalism, he likes to approach his painting through the prism of colour, line and form, even though he seems aware that personal subjectivity cannot be dissociated from the studio.
For him, form remains an effective means of generating content in a convincing way. This formal exploration, which permeates all his painting, symbolically reflects his encounters with people and places. Through the stylistic separations for which he is best known, Spann continues to experiment forcefully with unusual materials to develop his personal or historical or historical narratives.
Recommended