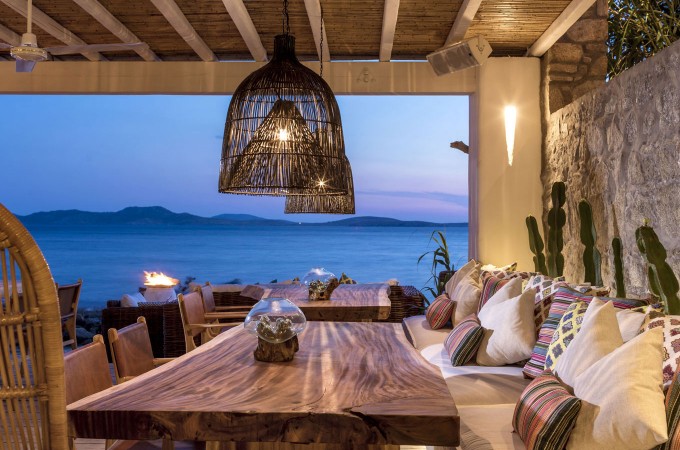 Best Sushi & Seafood + Hip Beach Location in Mykonos @Hippie Fish
Formidable!
A RESTAURANT BESIDE THE SEA
#BestHoneymoonDestinations
First built in the 1960s, but continuously renovated since then, the Hippie Fish stands proudly as one of oldest modern times restaurants of Mykonos and Cyclades Islands.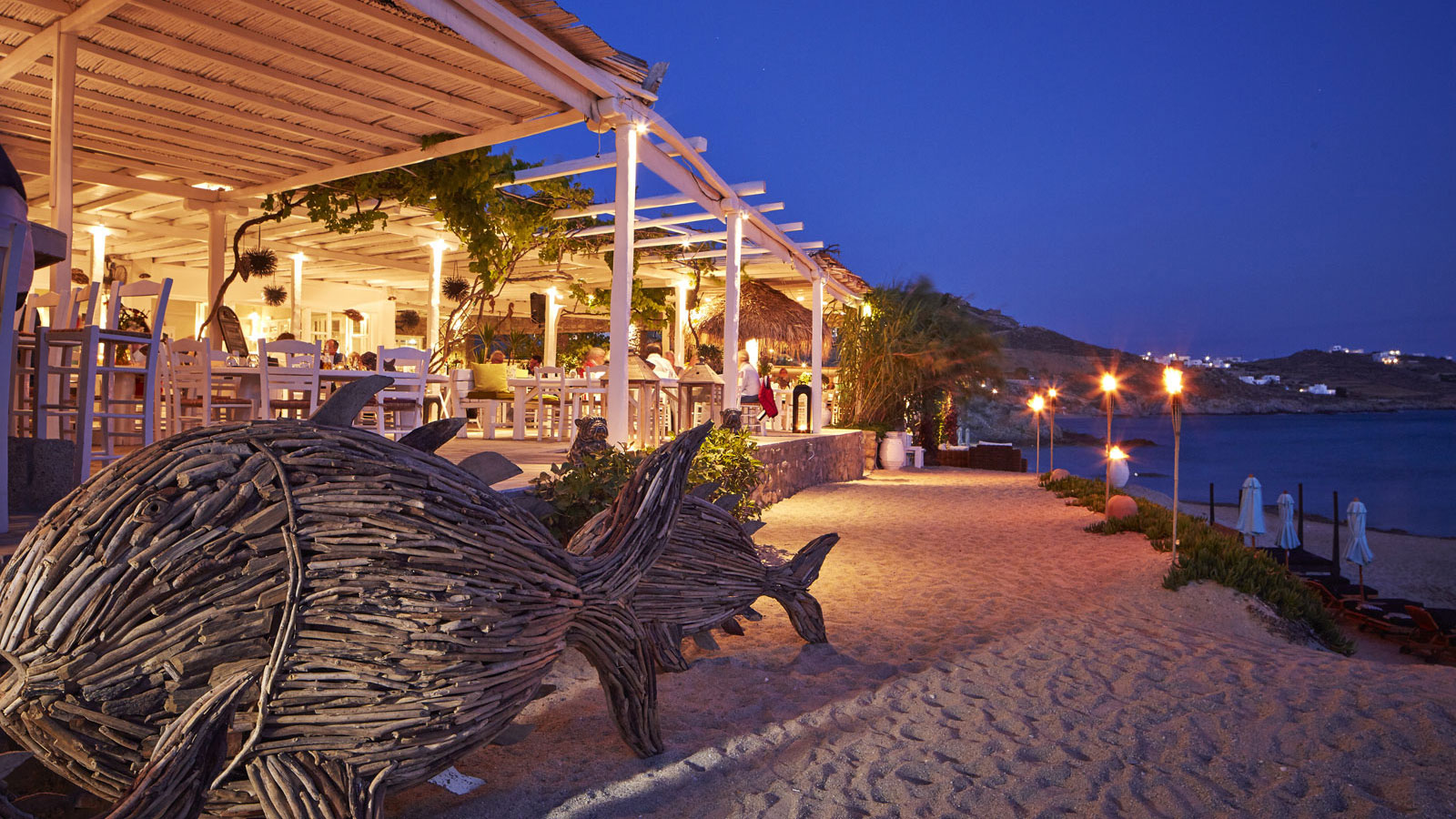 On our last day in Mykonos we probably had the best sushi ever on top with the most delicious seafood in town! Hippie Fish is a splendid location and a must-do when on the island. It is the perfect place for a honeymoon dinner with private tables on the beach and some romantic candlelight. But this hotspot is an attraction for everyone and also perfect for a dinner with your favorite people and clients.
Hippie Fish is a multi space beach restaurant, on the beach of Agios Ioannis in Mykonos, that combines harmoniously Cycladean architecture with a modern aesthetic.
Dining with the sound of the ocean in an intimate atmosphere, with your feet in the sand and the best fish creations on your plate is everything you need to feel true satisfaction. Hippie Fish is magical!
The Hippie Fish is connected to the Hippie Chic Hotel, where we have stayed. We fell in love… stay tuned for the Hotel review on WWA.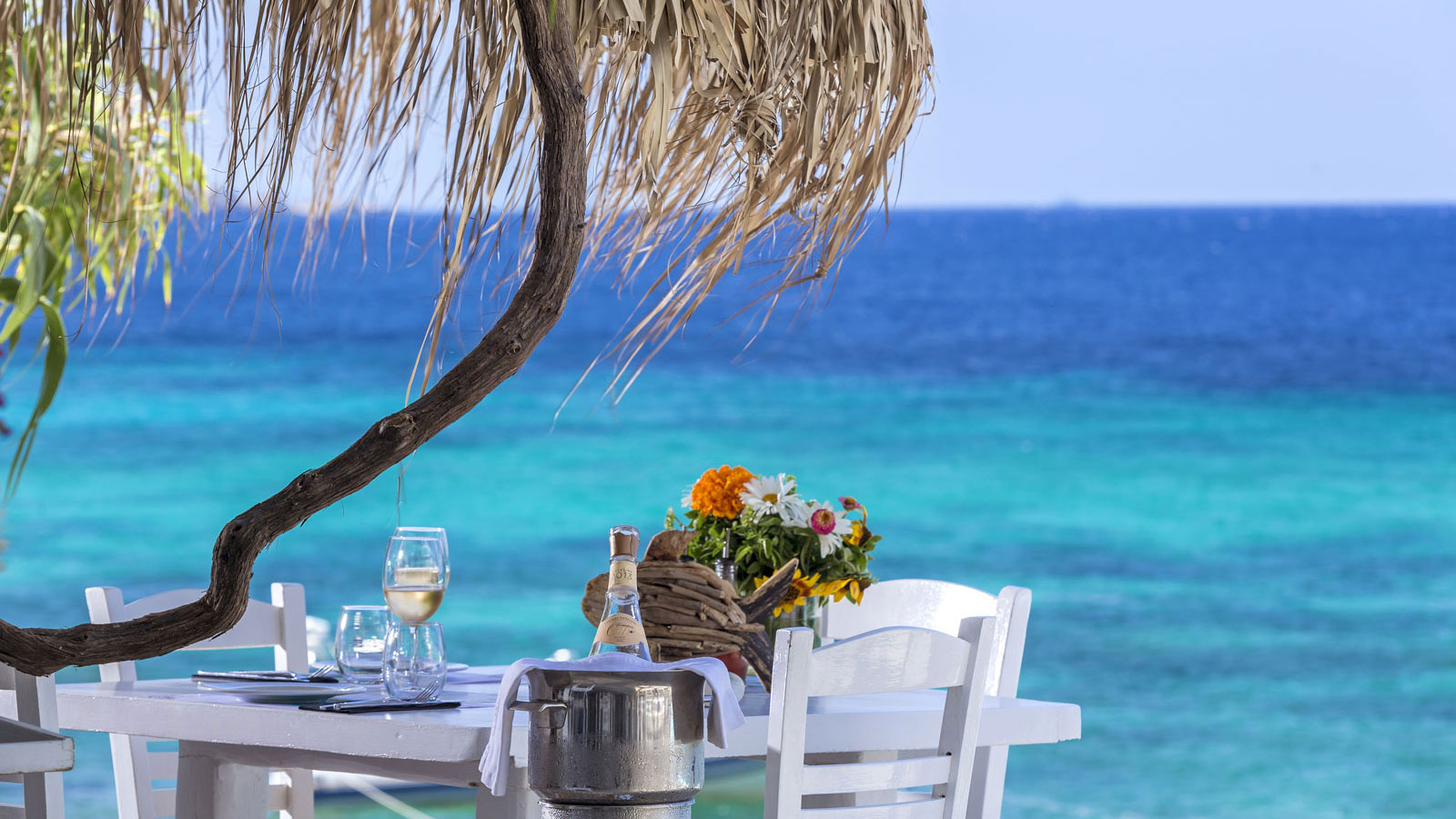 HIPPIE THEORY
"The idea for the Hippie Fish Restaurant was born out of the need to give Mykonos a unique dining experience and offer something out of the ordinary"
The soul of Hippie Fish lies in its kitchen and it's carefully chosen team. Together with the team, they discover and explore the ingredients of a loving relationship between wine and food.
There is a growing synthesis of style, the cuisine now offered passes from the methods used by their ancestors to a new modern sensitivity. There are still strong links with tradition, but the style is now independent and dynamic, reaching unique balance and harmony.
We booked a private dining on the beach, which is just perfect for celebrating something very special and for the ultimate romantic gesture or to even ask "the question"! We have been spoiled all over by the owner Nikos, who guided us through this magnificent place and showed us the fresh fish bar, but also by the service, that was very attentive and nice.
The setting was just incredible, but what about the food? The menu has all kinds of things from sushi, to Greek Cuisine, saffron risotto or seafood pasta, whatever your heart (stomach) is longing for.
***
We started with "Dolomadakia" (stuffed wine leaves with lemon sauce) and the most delicious Sea bass carpaccio topped with sea-urchin. The appetizers were outstanding and the carpaccio is a poem!
We also tried some fresh Sea Urchins with Tabasco, and it was surprisingly good! At Hippie Fish you can be sure to get the best products and the catch of the day, which makes sure that everything tastes extraordinarily fresh.
We also ordered some sushi, and YES, it's the best one you can find in Mykonos, this is for sure!
The spicy Shrimp Tempura Maki, a shrimp Maki topped with king crab and spicy sauce was such a hit, that we are still talking about it. You also have to try the Dragon Maki, topped with slices of eel on a vegeterian maki, it's a WOW.
When it comes to Seafood, Hippie Fish is King. We had some shrimps with grilled vegetables as well, which is always a good idea!
We felt extremely blessed being in such a place and being served these fancy foods…
As dessert the chef had chosen a kind of 'Café Gourmand' for us with Greek Baklava Rolls, a "Negrito' soufflé with vanilla ice cream, honey dumplings and Ekmek kataifi.
This is a 'Hippie End'
***
Good to know: Hippie Fish is also the original location where the Paramount movie of Shirley Valentine was filmed. Back in these days Hippie Fish under the name Sunset was the scenery where the romance between Shirley Valentine and Costas was born. The movie was released in 1989 from Paramount Studios.
Getting Married at Hippie Fish ? YES!
The magnificent scenery of Hippie Fish is the ideal place to accomodate your Wedding or any other kind of social event. For many happy couples, married life began with an event at Hippie Fish! With several special dining areas, including private outside decks overlooking Aegean Sea, Delos Island and Sunsets, Hippie Fish has the perfect venue with the right space to match the mood of any event, ceremonies, receptions, or both.
If you are looking for a gathering that's formal, casual, airy, intimate, whether you need to seat 5 or 500 people Hippie Fish is the perfect place for you. And, it's more than just your Wedding Reception. With a network of trusted professionals, their Wedding-Event Coordinator can point you in the right direction with every last detail — from Transportation and Lodging to chefs, Florists, Photographers, Live Music & D.J. we can help turn your event into the memory of a Lifetime !
We highly recommend this wonderful place in Mykonos, for any kind of occassion.
It's the place to eat, to be & to adore!
Thank you to the fantastic team of the Hippie Fish Restaurant, we had a fantastic time!
CONTACT
+ 30-6930-398588
info@hippiefish-mykonos.com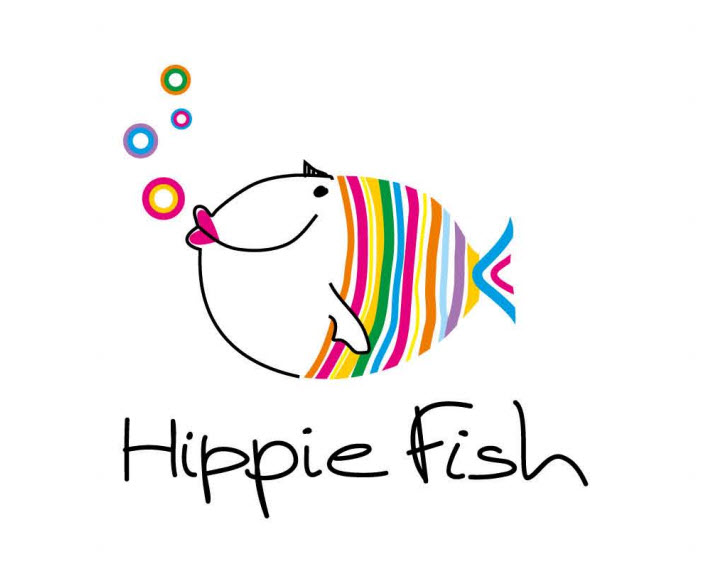 Recommended