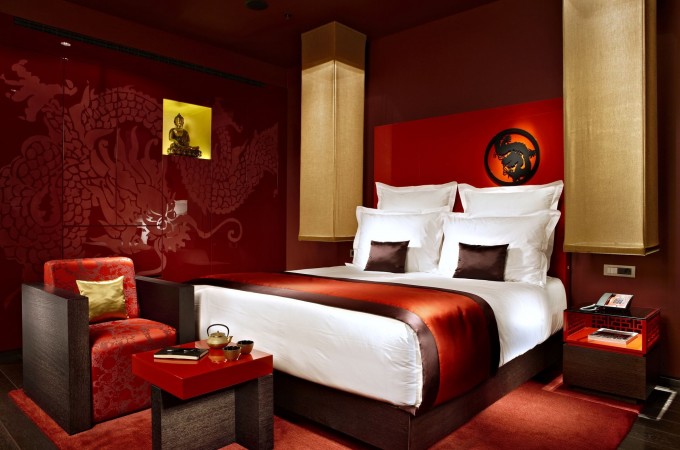 No matter if Buda or Pest: The Buddha-Bar Hotel is a MUST
When In Budapest…
This is where you have to go: The Budda-Bar Hotel.
Hungary's capital is becoming more and more a hotspot for overstimulated traveller, who think they take a risk by going to visit the yet so underestimated city of paradox: Budapest.
Although this city is clearly influenced by the eastern European charme, there is something exotic about this place. Maybe you will even end up spending days to find out, what exactly is it that is so unexpected with this place. Instead of neglected buildings and depressing wallpapers you'll find unexpected elegance, fascinating and rewarding in this cosmopolitan place. Btw we flew over with Lufthansa using one of the many Lufthansa Rabattcodes.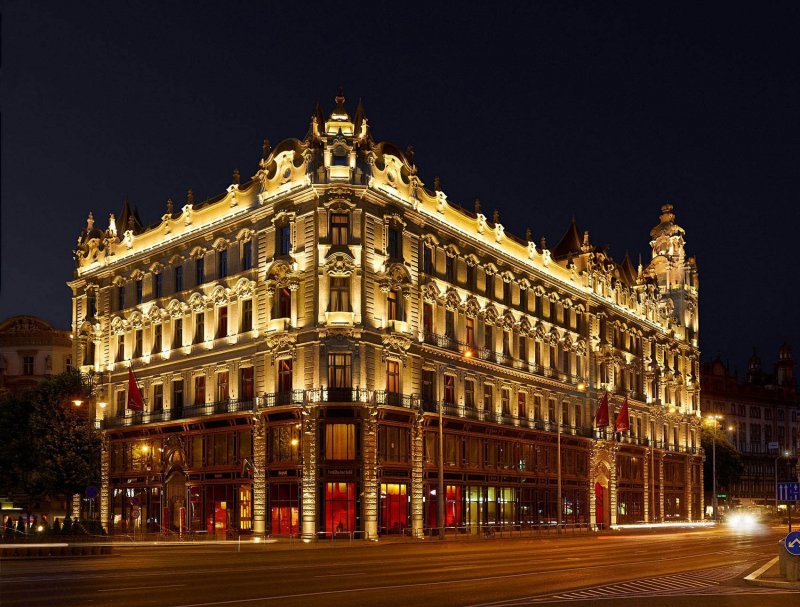 Staying at the Buddha-Bar Hotel
As surprising as the whole city, is also the world-known Buddha-Bar Hotel that you might have already come across in New York or Paris. Perfectly located at Budapest's busiest shopping street Váci utca, you'll be able to reach the city's most famous sights effortlessly and within minutes: Danube cruise, bridge hopping, getting lost in Budapest's mysterious Castle Hill or finding your zen in the city's famous public baths – you'll have no problem filling your days for a week or so.
Staying at the hundred-year-old Klotild Palace, dressed up in a mysterious Asian-colonial Buddha-Bar costume, will be a journey around your senses. The upscale rooms are completed by the high-class Buddha-Bar Restaurant and Lounge ensure an exclusive Budapest getaway.
The majestic building, who used to be the home of the Hungarian Post Office in the 1950s, sits enthroned in the heart of Budapest and can be easily identified from any lookout of the city. Walking through its doors means leaving the city buzz behind and diving into a world of urban chic and extravagant Asian-colonial design.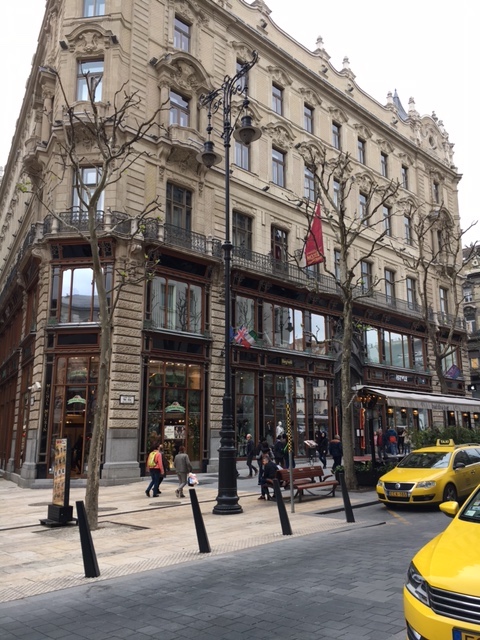 The Buddha-Bar Hotel: A beauty inside and out
The rooms
The Buddhar-Bar Hotel offers a great variety of hotel rooms. Alongside creations by the artists, and asian decorative elements are all of them warm, luminous, and contemporary.
Every room's motif has been meticulously crafted with the intention of fully meeting requirements for comfort, and all rooms provide exclusive beauty products.
Our favourite feature was the multifunctional toilet in the style of Japan's famous luxury toilets that not only adapt to your body's temperature, but also come with a variety of Spa buttons for your buttocks'. So Ladies, don't worry if your cheri takes longer than usual in the bathroom.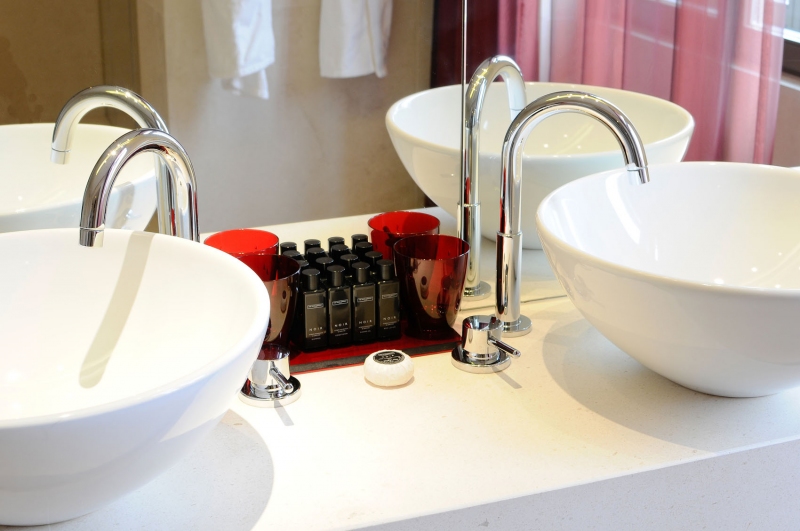 Exclusive beauty products at your service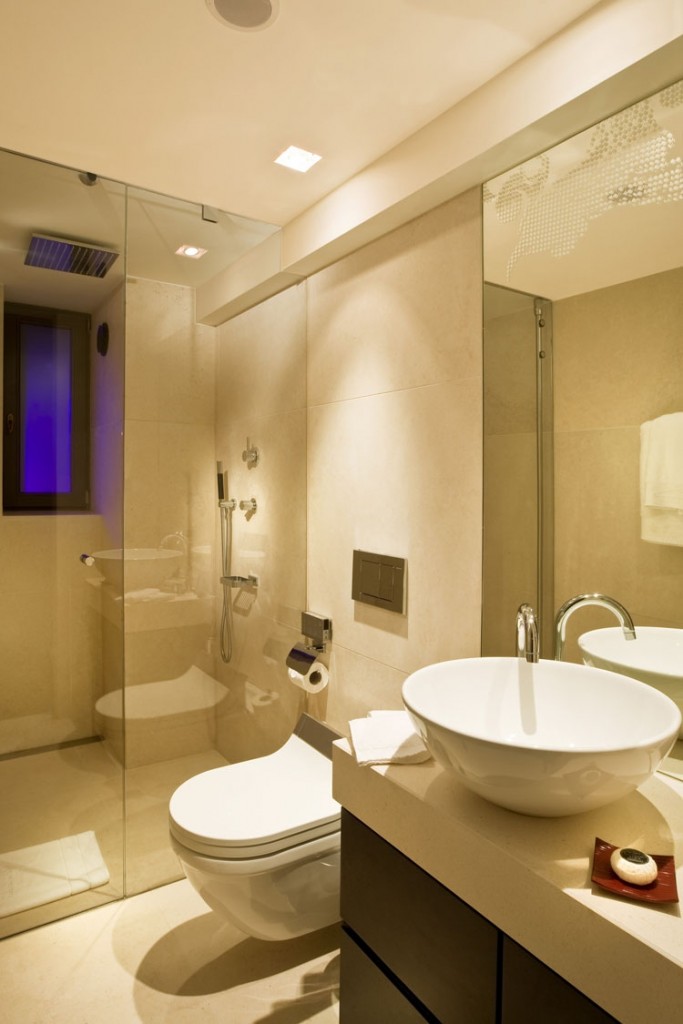 The tasteful, elegant bathroom with multifunctional toilet
All in all this hotel is a perfect escape from the city's hustle and bustle.
The Superior – 25sqm A room with an exclusive bedding and a lavish bathroom.
Executive Room – Stretch out in premium comfort: A perfect solution for work or relaxation, on 40 m2. A combination of an exquisite seating and a luxurious sleeping area, complemented by the lavish bathroom with shower and bath tub.
Junior Suite – Relish the splendid Oriental comfort on 48 m². Junior Suites offer a semi-private lounge, a walk-in wardrobe and an extraordinary bathroom with a large bath tub.
Corner Suite – Cherish yourself in the ultimate comfort of a Corner Suite on 55 m². The spacious room is dominated by a large wardrobe, wearing the dragon motif to ensure plenty of space for your personal belongings. Corner Suites also have balconies.
Duplex Suite – Enjoy the ultimate comfort and the indulgence of the luxurious Asian-colonial style on two floors. Duplex Suites provide you with plenty of space and a homey atmosphere.
Tower Suite – The Tower Suite is spread over two levels on 66 m² and its ceiling reaches up to the tower's internal on six-meter height. The suite is a pleasant solution for families as well with the additional sleeping area on the mezzanine.
Sauna Suite – Enjoy the privilege of your private sauna in your two-storey suite, spread out on 86 m². The ground floor hosts the spacious living area with its own bathroom and is semi-separated from the sleeping area, therefore it is perfect for small business meetings or for private parties.
Buddha Suite – Enjoy Buddha-Bar's special milieu on three floors, in the 100 m², spacious Buddha Suite. The private meeting room on the ground floor will ensure your intimacy, separated from the roomy sleeping area.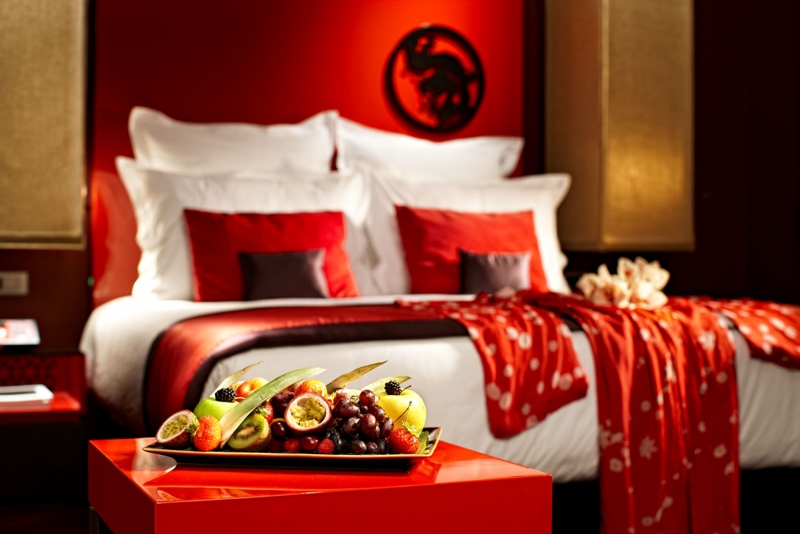 This is how the Buddha-Bar Hotel welcomes you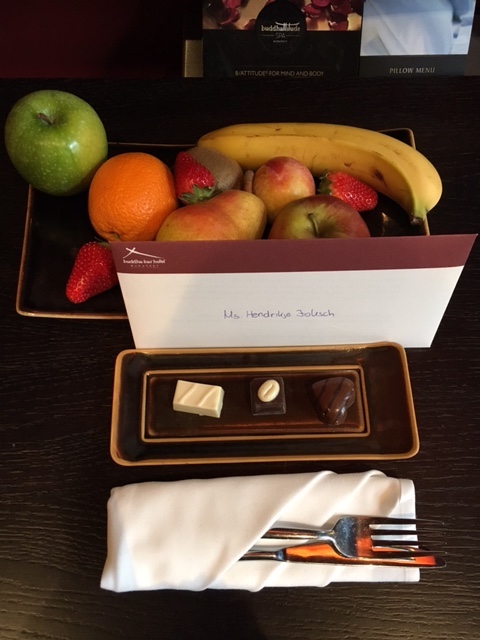 Welcome WWA magazine
The breakfast
We only have one word for you: Bravo!
The breakfast at the Buddha-Bar Hotel is just stunning. A wide variety of fruits, bread, pastries, fresh juices and smoothies, Joghurt decorate the buffet, hot beverages, which are topped by menu, that lets you choose between waffles or crepes and different types of egg dishes.
Close your eyes and think of any perfect breakfast and we assure you that it will match exactly what you'll find in the mornings at the Buddha-Bar Hotel in Budapest.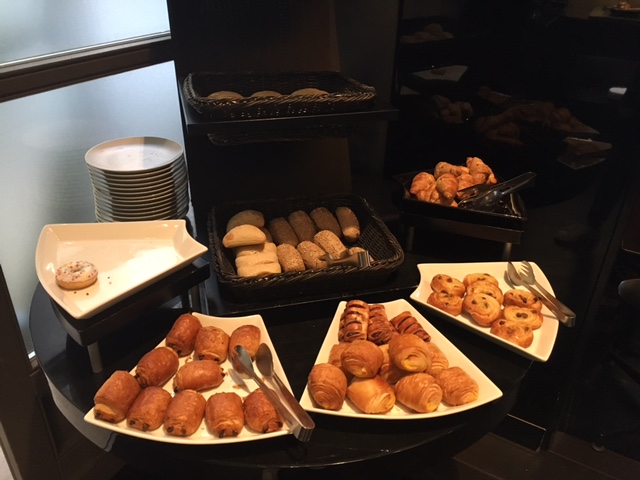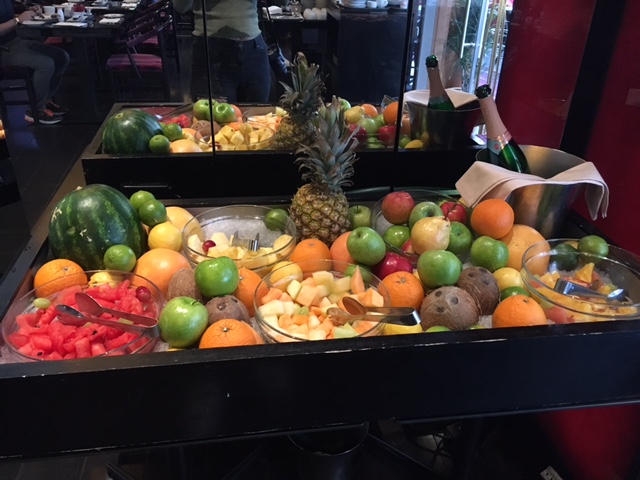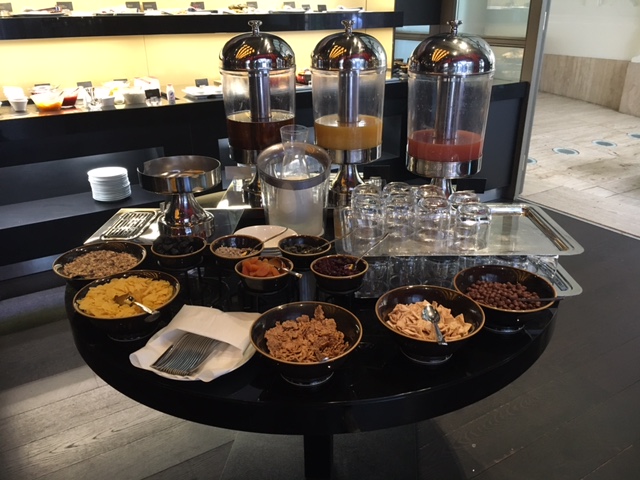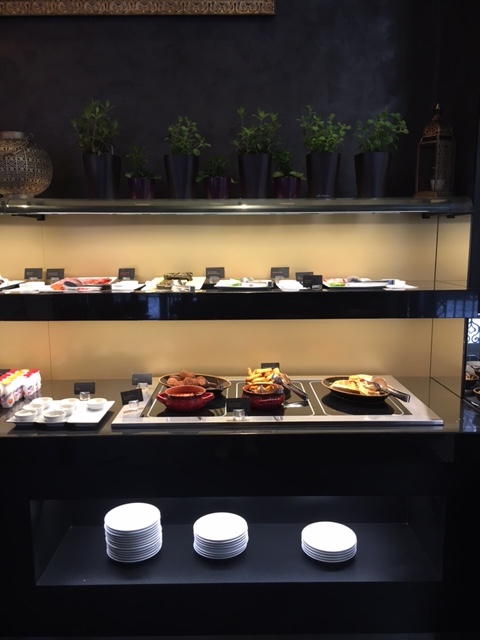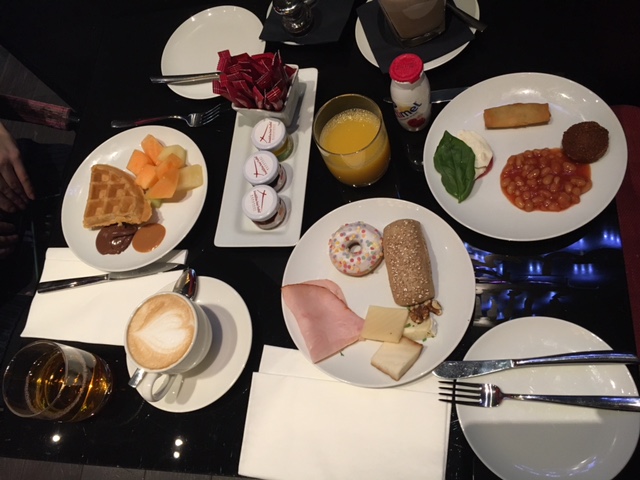 Directly accessible from Váci utca, the world-wide famous Buddha-Bar Restaurant will treat your senses and provides a seasonal terrace that ensures the enjoyment of the Asian-fusion style cuisine during the day as well.
If you are wondering if we checked it out, then the answer is: "Hell yes and it was breathtaking!"
Stay tuned for our review of the Buddha-Bar restaurant.
– C.O.M.I.N.G. S.O.O.N –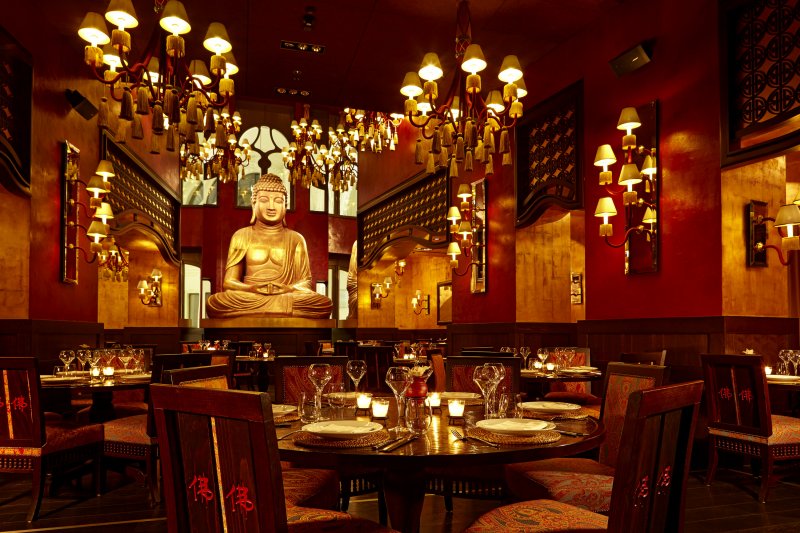 www.buddhabarhotelbudapest.com
Buddha-Bar Hotel Budapest Klotild Palace
Váci utca 34 | H-1052, Budapest (Hungary)
+36 1 799 7300 | info@buddhabarhotel.hu
Recommended