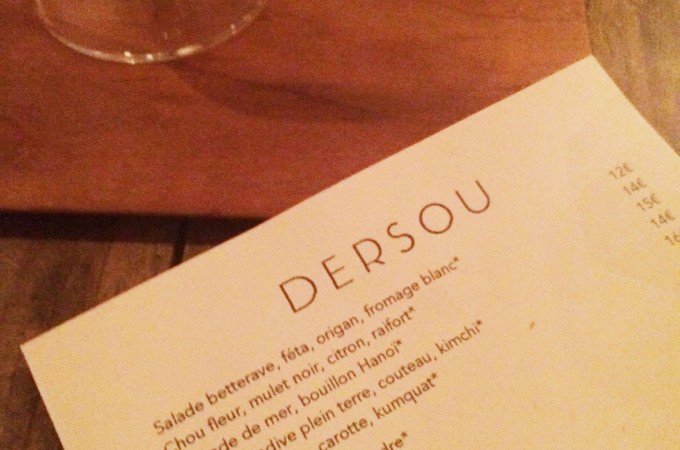 Dersou Paris: NEW Restaurant #WWA
We Adore Dersou

Saturday night in Paris – where to go for nice cocktails and great food??
We found a special place, that is very promising. Dersou Paris.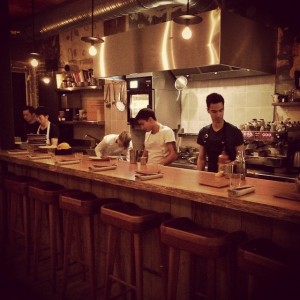 The interior design of this restaurant is rustical mixed with Japanese flavours, just as I would describe their dishes too.
Wooden tables and benches with candlelight make you feel cosy, the open kitchen with the bar awakens your curiosity by
all the good smells passing your eyes and nose.
We had 'Bo yu' Taipei Style and Gyoza as Entrée. Both were delicious but the Bo yu was outstanding and surprised us.
Followed by the Merlu and Carré de cochon we had some special foodgasm moments…
It's new, it's tasty and has good vibes – go for it!
They have an interesting degustation menu, including 5 courses + 5 cocktails.
A perfect start for the night!
21 Rue Saint Nicolas
75012 Paris
+33 981 01 12 73
Recommended