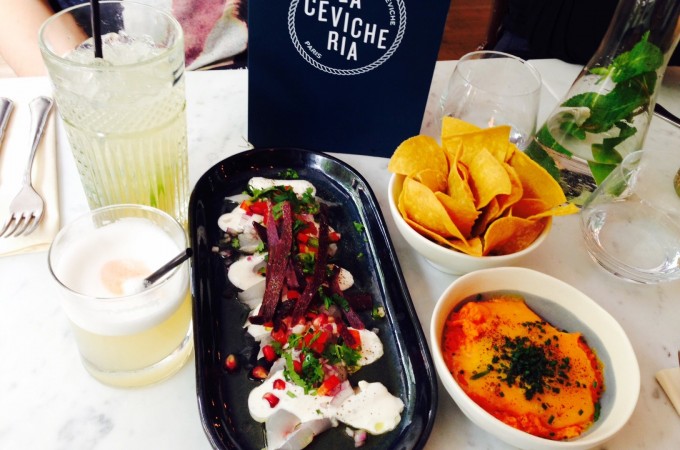 La Cevicheria @Paris…or an Ode to Perú
Embrace yourself, summer is coming!
The period of eating heavy food to keep us warm and chocolat treats to keep us happy is now finally over. Paris is becoming greener every minute, the sun's up – and so are we!
But where to go when you want to find just the right food for those warm spring days?
WhatWeAdoreMag was hunting around Paris and found this perfect place to put you in a pre-holiday mood all year around: La Cevicheria.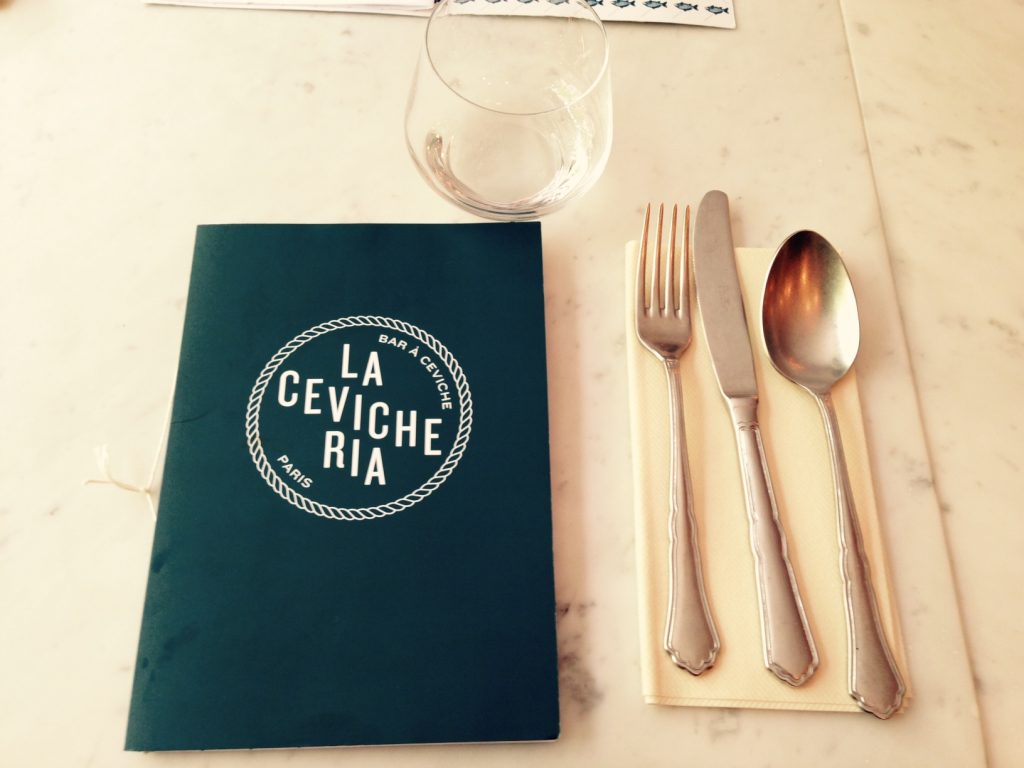 An oasis in the middle of this beautiful, but oven-like city is la Cevicheria, part of Paris's latest hipster and health wave.
If you think everything you will find inside are colourful blankets on the walls, wooden furniture and panpipe latino rhythms then you are totally mistaken.
Instead you find yourself amongst vegetal walls, rows of contemporary Filament lightbulbs hanging from the ceiling, marble tables, real flower pots and wooden floors.
Quickly you realize: This is Europe trying to bring home Peru's magic.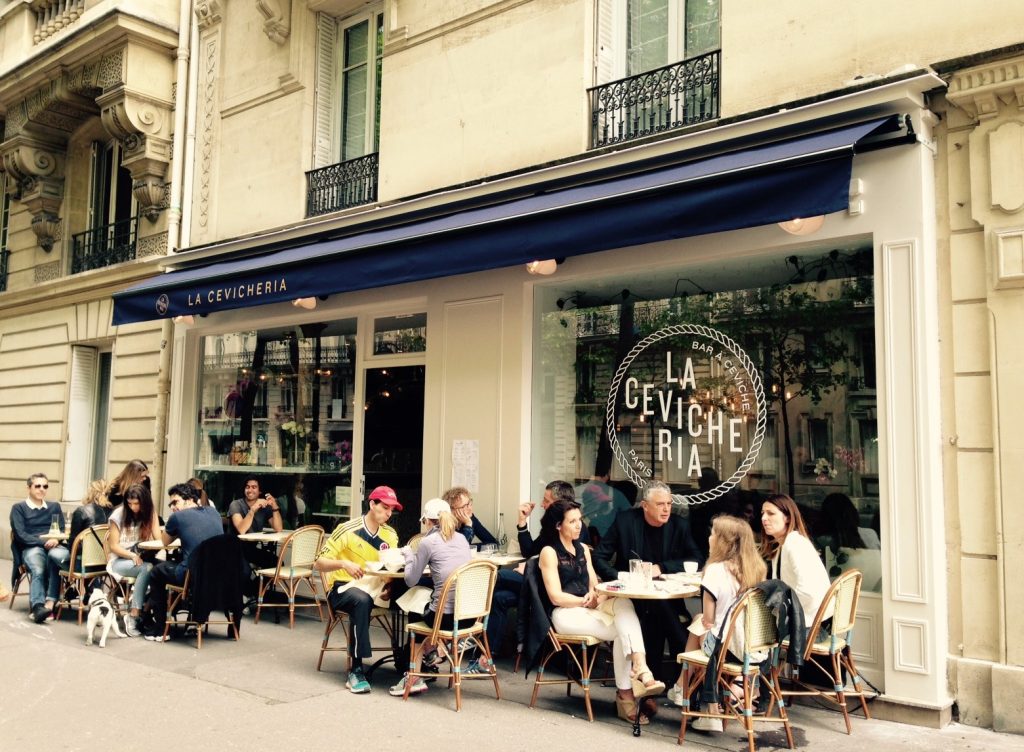 Like a treasure from the bed of an ocean, for many centuries Ceviche was a long kept, south american secret. Although it's birthplace is somewhere between Perú and Ecuador you can find this delicious dish all over the Latin countries.
Each of them give it their individual touch by adding different garnishes.
But what exaclty is Ceviche, that dish that everyone is talking about? Well, the interesting thing about it is that the seafood is prepared with a centuries-old method of cooking – using acidic juice of citrus fruit instead of heat.
More and more people of latin america and later worldwide got fascinated by that zesty mix of fresh seafood and citrus, which shortly after varied within a broad fruit range.
Ay, qué rico!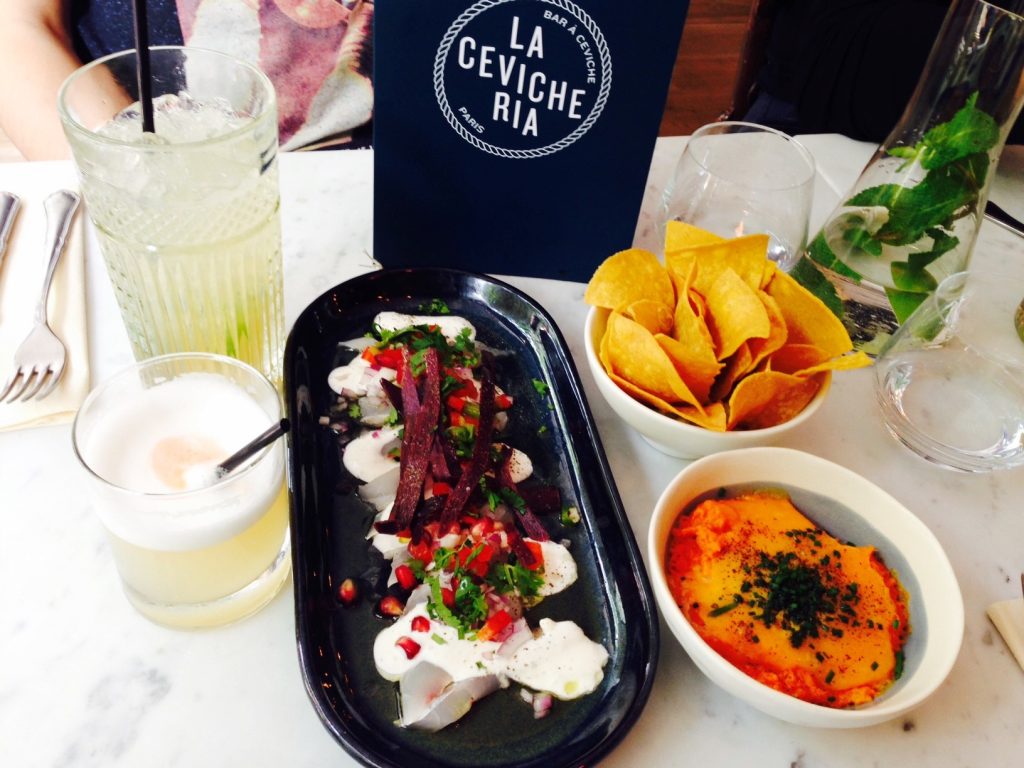 We had two types of ceviche – the classic "à la péruvienne" and the newcomer "tuna ceviche". Both were dishes so exceptionally delicious it was too sad to finish them.
La Cevicheria has rave reviews from those who have either already traveled to South America or grown up in a Latin country, with similar dishes – it's definitely a must-try for Ceviche-fans!
The interpretation of Peru's traditional drink pisco sour and the variety of sides – from Guacamole to sweet potatoe mash – topped of our visit to la Cevicheria in Paris.
Buen provecho!
H.
Wanna enjoy a piece of Peru in an relaxing mood surrounded by good food and good people?
Come to La Cevicheria!
14 Rue Bachaumont
75002 Paris
Recommended