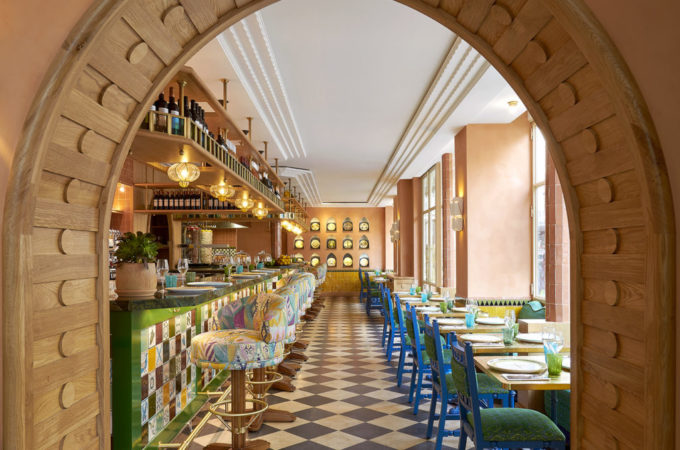 Laura Gonzalez adorns Noura Place de Beyrouth's historic addresses with style in Paris
Laura Gonzalez unleashes her creative vision for the new ambiance of Brasserie Noura Marceau and Noura Gourmet Grocery, two iconic destinations at Place de Beyrouth in Paris.
The historic addresses of Noura located in Place de Beyrouth in Paris, were brightened up by Laura Gonzalez. Through a new decor, and a new identity, Laura Gonzalez reinvents Noura on its iconic address on the Place de Beyrouth. Laura Gonzalez reinvents Noura from its iconic address on the Place de Beyrouth, taking Noura back to its Lebanese roots and bringing to life its sunny tones and legendary conviviality. An invitation to travel that makes the Lebanese heart of Paris beat faster and reveals all the flavors of oriental gastronomy.
"I have always considered Noura as a welcoming and exotic brasserie, a place where you can come for lunch at any time and enjoy Oriental pastries while drinking mint tea," says the decorator. "It seemed important to me that the indulgence and joy of life that are unique to this Parisian institution also soak up the atmosphere of its setting. So, I chose evocative colors such as pistachio green – a symbol of hope – cumin, and lively blues." – Laura GONZALEZ
Laura Gonzalez drew the architectural inspiration for her project by looking at sepia photos of old cafés in pre-civil war Beirut. Hence, the new spaces include arched doorways and niches, which are characteristic of Oriental architecture, as well as stucco Mauresque cornices.
The Parisian decorator commissioned Bokja – a Lebanese artisanal platform dedicated to the transmission and renewal of traditional embroidery techniques – to create a panoramic mural depicting the pine trees of the Bisri Valley, a Lebanese biological sanctuary. Another reference to Levantine culture is the lava stone tabletops painted with lucky fish and bird motifs, while the chair structure is decorated with wooden beads borrowed from Oriental abacuses.
However, Laura Gonzalez's intervention goes beyond the boundaries of the premises. Her creativity is also behind the design of a new rounded logo, the mischievous design of colored bags and boxes, and even the new coachwork of the future delivery vans. This stylistic renewal is set to extend to other Noura addresses.
"Just as the new decor is more welcoming, it seemed important to us to put more convivial proposals at the center of the menu, such as small dishes to share", said Paul Bou Anton, Noura's director of operations.
About Laura Gonzalez
Laura Gonzalez, interior designer and queen of mix and match, expresses her taste for eclecticism and decorative mixes throughout the world. It is in Paris, where she has designed some thirty places, from the Lapérouse restaurant to the Cartier boutiques or the iconic Saint James Paris hotel, that her creative audacity continues to assert itself. Whether in french "brasseries", mythical restaurants or nightclubs, the young designer gives a contemporary and whimsical twist to the capital's landmarks, while preserving the soul of the place. In 2022, Gonzalez took a new step and opened her own gallery in the dynamic Saint-Germain-des-Prés district of Paris where she experimented with outrageous creativity, multiple collaborations, explosive colors and infinite possibilities.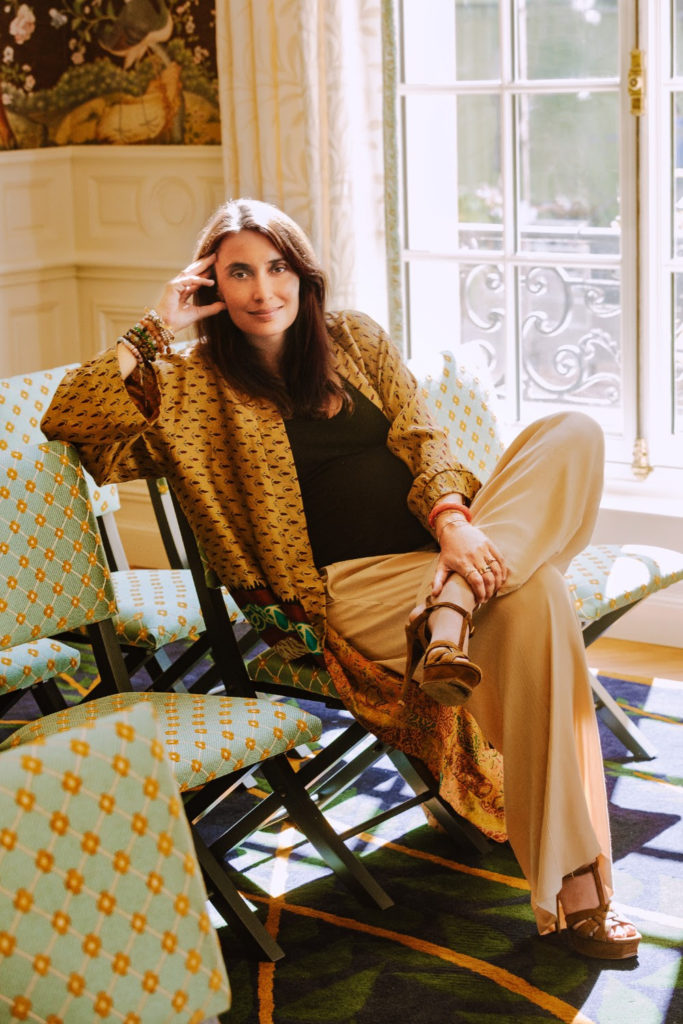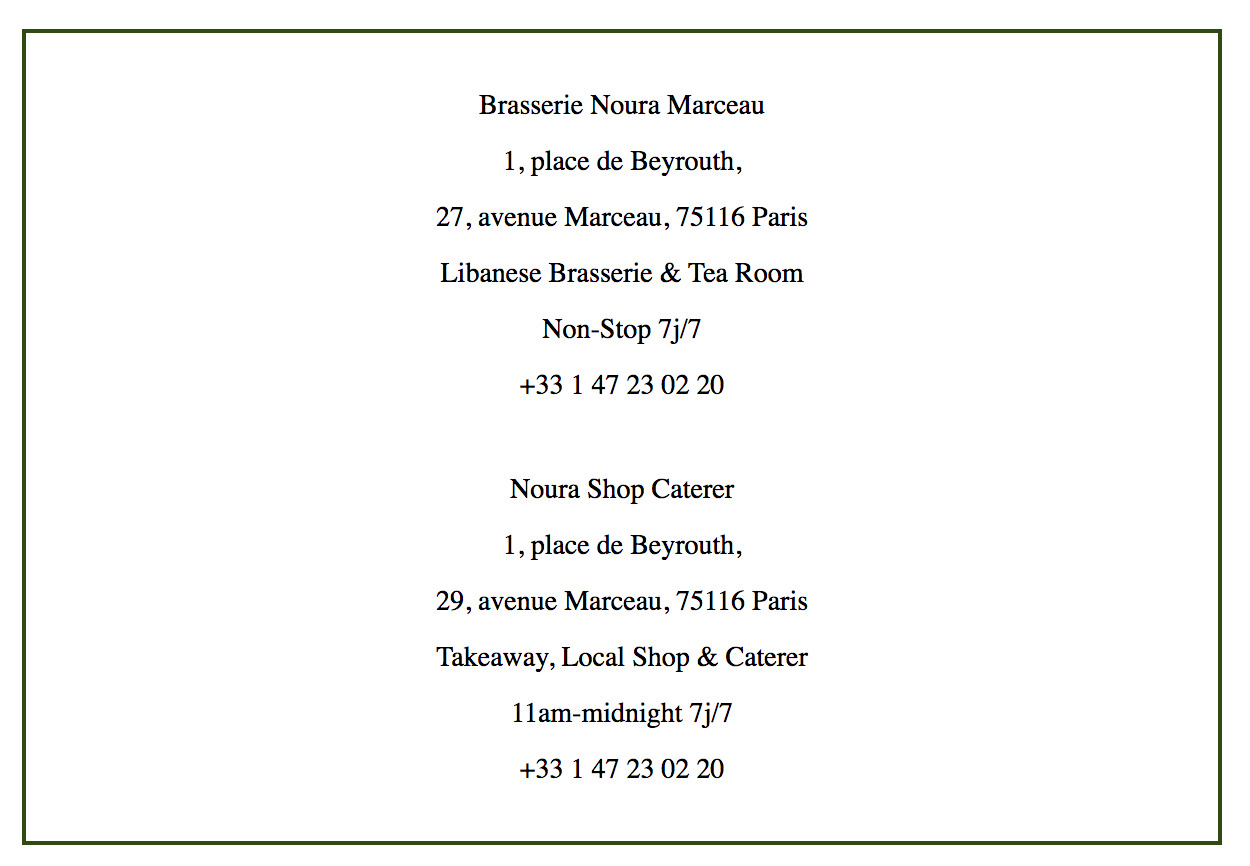 Recommended