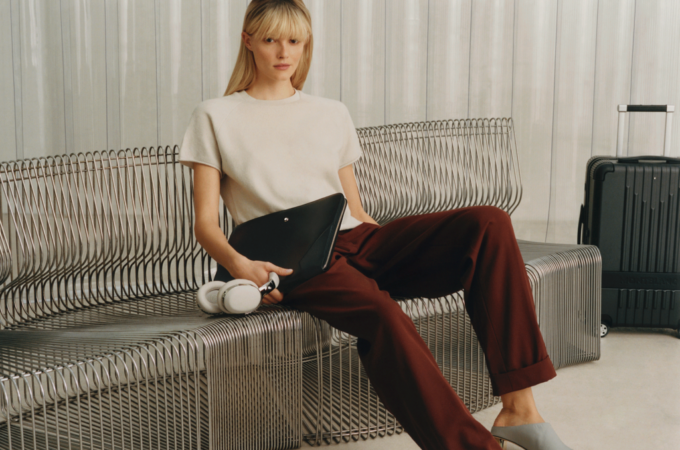 MONTBLANC PRESENTS ITS NEW LUGGAGE COLLECTION
Colorful travel: with the Montblanc #MY4810 luggage collection
Montblanc presents new colors for its luggage range – perfect for business and leisure travelers seeking elegant yet functional travel solutions
The freedom to explore the world opens up a wealth of unforgettable experiences, no matter where or how you travel. Montblanc brings a breath of fresh air to its #MY4810 luggage collection with creations in a variety of sizes and a selection of new seasonal colors. With even more functionality and styling options, it celebrates the newfound love of travel.
The new color selection is inspired by the Maison's latest leather collections for Fall/Winter 2023. Three different sizes: Compact Carry-on Trolley, Regular Carry-on Trolley and Carry-on Trolley with Bag are available in Forged Iron, British Green and Ottanio (Petrol Blue). Medium sized luggage in the Forged Iron shade is also available.
The sleek yet impressive Montblanc #MY4810 luggage collection beckons with reliable travel companions for modern travelers and intrepid adventurers. The classy, lined polycarbonate case stands out with its striking, glossy finish and a larger version of the Montblanc emblem. The ball-bearing wheels with 360-degree rotation and the extendable leather handle with multiple locks ensure practical and comfortable handling. The luggage features a redesigned interior with black lining and practical compartments divided by zippers to neatly store personal items. Each creation can be customized with a luggage tag and three name tags in black, blue and red.
Now it's just a matter of packing your suitcase, grabbing your passport and heading to the airport. Montblanc travel companions offer the style, functionality and reliability that business travelers and adventure seekers need – so they can focus on discovering the world and leaving their mark.
The expanded Montblanc #MY4810 luggage collection is available in Montblanc boutiques worldwide and online. For more information, please visit www.montblanc.com
Recommended