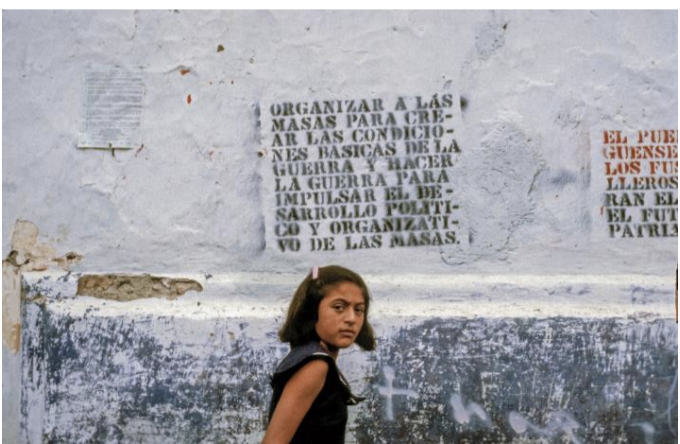 Phillips Announces Highlights of the London Photographs Auction
Interwar European and Latin American Photographs and a Contemporary-Focused ULTIMATE to Lead the Sale on 25 October
LONDON – 7 OCTOBER 2019 – Phillips is pleased to announce highlights from the upcoming Photographs auction, taking place on Friday 25 October in London. Comprising 120 lots, the sale offers early prints from interwar Europe by Constantin Brancusi, Man Ray and Henri Cartier-Bresson, and classic 20th century images by Irving Penn, Richard Avedon and Robert Mapplethorpe, alongside fresh-to-market photographs from Latin America and a contemporary-focused edition of ULTIMATE with exclusive works by Wolfgang Tillmans, Peter Beard, Idris Khan and Pieter Hugo, among others. New artists to Phillips this season include Susana Torres, Amanda Means, Bastiaan Woudt and Natalia LL.
_______
Genevieve Janvrin & Yuka Yamaji, Co-Heads of Photographs, Europe, said, "We are excited to present the 11th edition of ULTIMATE this autumn. The nine carefully selected works are either unique or sold out and available for sale only at Phillips, including our cover lot by Wolfgang Tillmans and back-cover lot by Amanda Means.  In response to mounting interest in Latin American photography, we are thrilled to welcome back LATIN AMERICA with the fourth edition.

Featuring 13 artists, nine of which were exhibited in the recent show Urban Impulses: Latin American Photography From 1959-2016 at The Photographers' Gallery in London, this offering provides collectors the opportunity to acquire works that are being presented at auction for the first time."
In this editon of ULTIMATE, Wolfgang Tillmans' introspective image of ripened apples taken outside his flat in London, Idris Khan's 2004 homage to the Bechers' typologies, Peter Beard's haunting aerial view of 756 elephants migrating and Pieter Hugo's powerful photograph taken in Cape Town's Green Point are four masterworks that are emblematic of each artist's social and cultural concerns as well as aesthetic sensibilities. Pieter Hugo: In Conversation, which explores his featured work, is published on Phillips.com. Debuting at Phillips is Bastiaan Woudt with his 2017 portrait, thula, Alkmaar, and Amanda Means with her unique colour Polaroid of an incandescent light bulb. Each work showcased in this selection is distinctive; the one thing they all have in common is that they are not available anywhere else. 
Idris Khan every…Bernd and Hilla Becher Prison Type Gasholder, 2004 
Estimate £30,000 – 50,000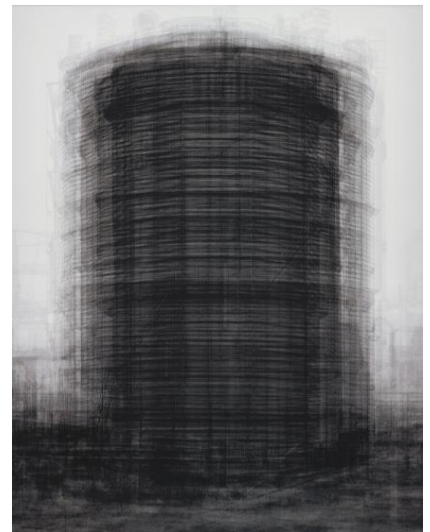 The selection of interwar European photographs includes rare works by Constantin Brancusi, Hans Bellmer, Maurice Tabard and Henri Cartier-Bresson, among others. A highlight is Man Ray's portrait of artist Meret Oppenheim created in 1935. Through cropping and re-orientation, Man Ray transformed the image of Oppenheim lying on the floor of his studio into a surreal photograph in which her necklace floats around her throat and her hair defies gravity. Man Ray was introduced to the German-born Oppenheim in Paris by their mutual friend Alberto Giacometti in the early 1930s. Oppenheim posed repeatedly for Man Ray, resulting in some of his best-known photographs from that decade. 
Man Ray Meret Oppenheim, 1935 Estimate £30,000 – 50,000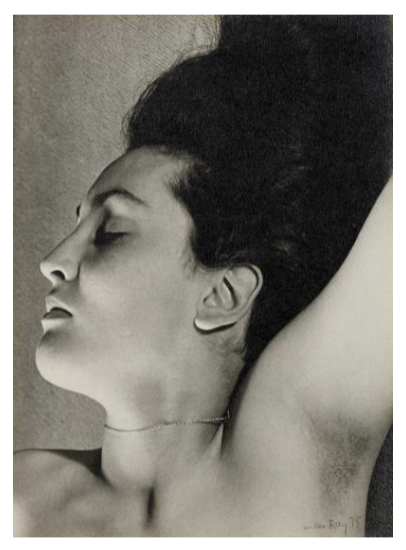 LATIN AMERICA highlights include Adelante, Graciela Sacco's last ever Cuerpo a cuerpo installation, a unique triptych by Fernell Franco and an oversized pigment print of Marcelo Montecino's Managua, the iconic image that graced the cover of the catalogue to the 2014 exhibition América Latina 1960-2013 at Fondation Cartier pour l'art contemporain in Paris. 
Marcelo Montecino 
Managua, 1979 Estimate £10,000 – 15,000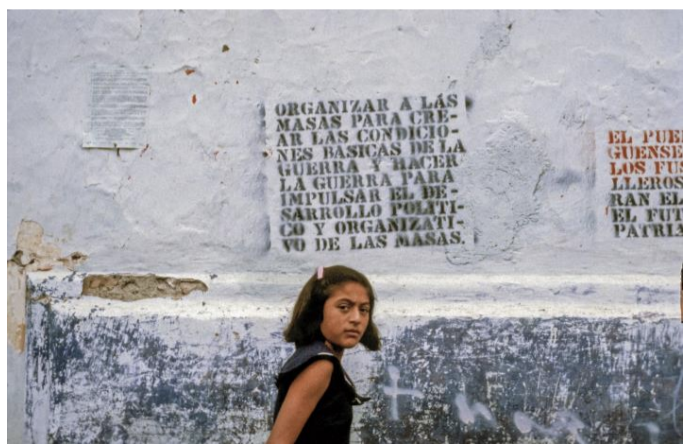 Further highlights include Richard Avedon's 1979 portrait of Francis Bacon as well as Property from a Private European Collector, featuring Thomas Struth's Museo del Prado 3, Madrid taken in 2005, and Thomas Ruff's jpeg pp02 from 2004.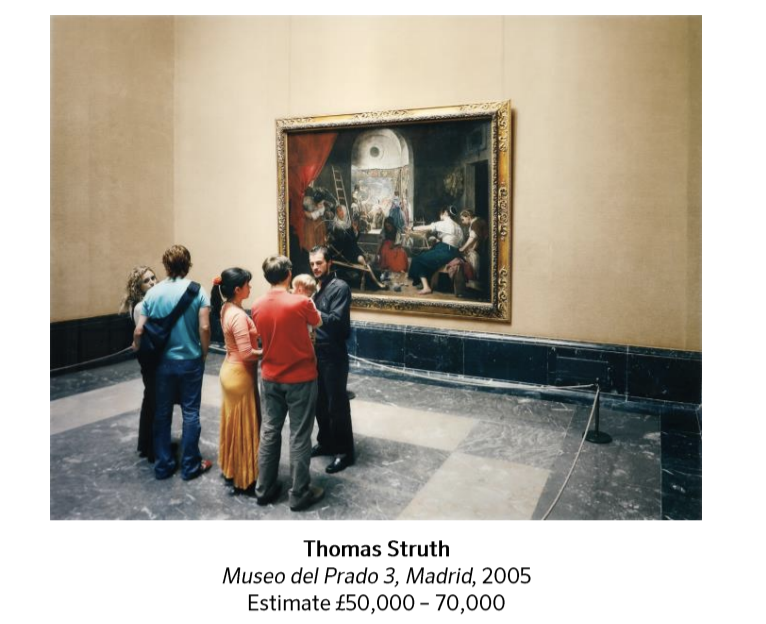 Recommended