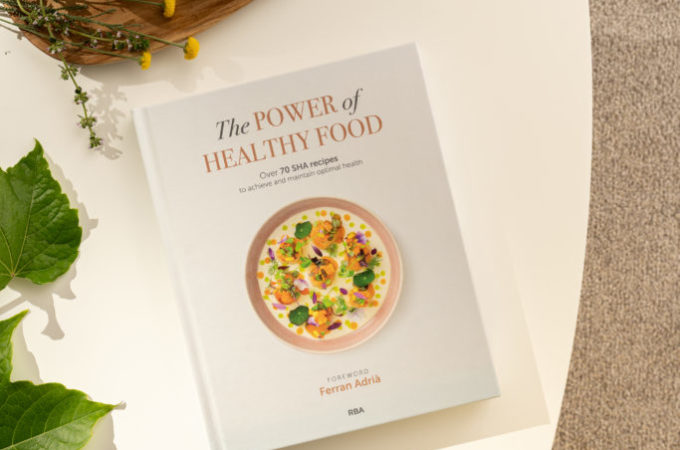 SHA WELLNESS CLINIC launches its new Recipe Book and reveals the secrets of its unique method of healthy food
SHA WELLNESS CLINIC launches its new recipe book and reveals to its readers the secrets of its unique method of healthy food
During our stay at the SHA Wellness Clinic, we were lucky enough to taste SHA's healthy gastronomy for a few days. Extremely delicious, extremely healthy, extremely refined.
We even took part in a cooking workshop with the chef at the time, Lixi, and it was extremely interesting, and of course extremely tasty. We were therefore even happier this week when we received SHA's new cookbook by post. Sometimes Christmas is in the middle of the year!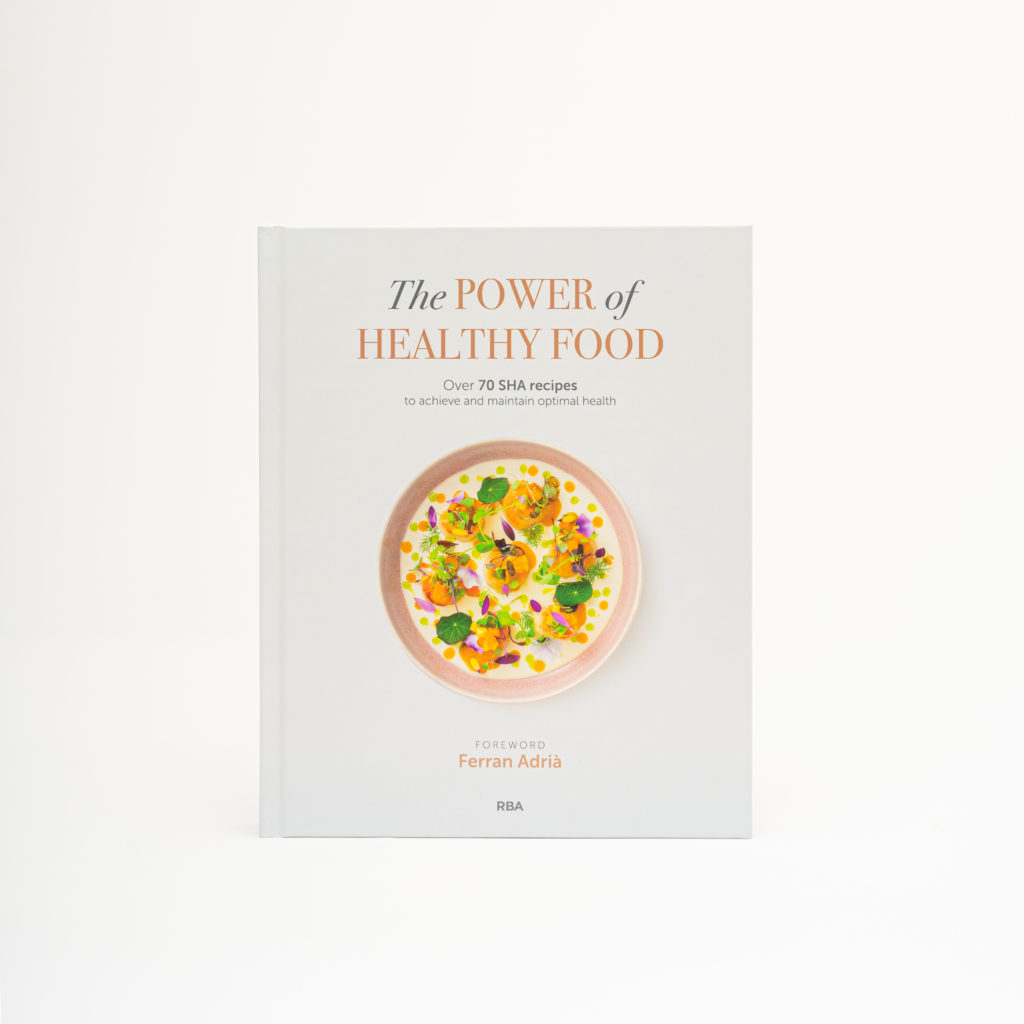 On June 15th, The Power of Healthy Food (RBA, 2023) is published, a book that compiles 76 recipes from the nutrition concept created by the SHA Wellness Clinic and proven over more than fifteen years. The book, whose prologue was written by Ferrán Adriá, explains in simple terms how to prepare natural, balanced and alkalinising dishes with therapeutic effects that put health first, without sacrificing taste, while preserving the organoleptic properties of the food. Healthy, delicious recipes that will satisfy even the most demanding guests.
Health, like love, is based on nutrition. A philosophy on which the SHA Wellness Clinic is based, and which has placed therapeutic nutrition at the heart of the transformative personal experience of a stay at this wellness clinic.
With over fifteen years of experience, the SHA has become a veritable laboratory of healthy gastronomy based on unique dishes, capable of satisfying the most demanding palates, and reinforcing nutritional balance to improve health.
Thanks to the publication of the book The Power of Healthy Food (RBA), this knowledge will be made available in a simple way, bringing the SHA concept within everyone's reach. The more than 70 recipes (17 appetisers and starters, 20 main courses, 4 teas, 16 desserts, etc.) have a proven therapeutic effect and have become a symbol of identity, as well as one of the main vital lessons to be learned from any stay at SHA.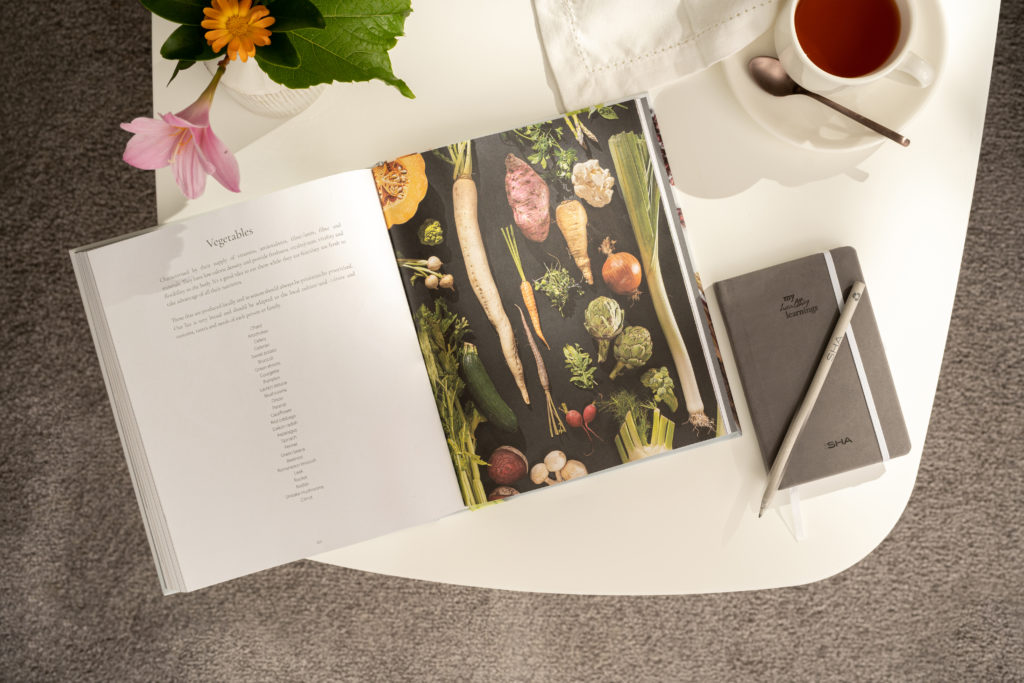 SHA nutrition, which is balanced, natural and alkalinising, is based on plant-based and, to a lesser extent, marine-based foods. The raw materials used should preferably be environmentally friendly, seasonal and local. It is based on empirical knowledge acquired over centuries of study of Oriental medicine, and updated in line with the nutritional principles of Harvard University and WHO recommendations.
The book, whose prologue was written by Ferrán Adriá, contains the most popular and sought-after recipes from the SHA nutrition concept, explained step by step so that they can be reproduced at home without having to be a professional chef. In this way, you can continue to benefit from the therapeutic properties of a method of nutrition with high energy and nutritional value, while boosting overall health, without sacrificing pleasant textures or taste.
Through this book, the SHA Wellness Clinic aims to integrate learning about its concept of nutrition into everyday life, to adopt a healthy lifestyle and take advantage of one of the most useful tools tested by the SHA's expert nutritionists.
The recipes are the fruit of creative work, up-to-date information and experimentation with concepts, mixes and textures, adapted to each season and to each person's state and health goals.
It includes an illustrated glossary of foods from all regions of the world, still little known in the West, with remarkable therapeutic properties. The 'Essential Ingredients' section also provides a list of 43 healthy ingredients with their updated nutritional properties, which should be present in any kitchen aspiring to the haute gastronomie saine that the SHA promotes.
Another advantage of this culinary compilation is its flexibility, as each recipe includes a paragraph of alternative ingredients to easily replace the hardest-to-find ones.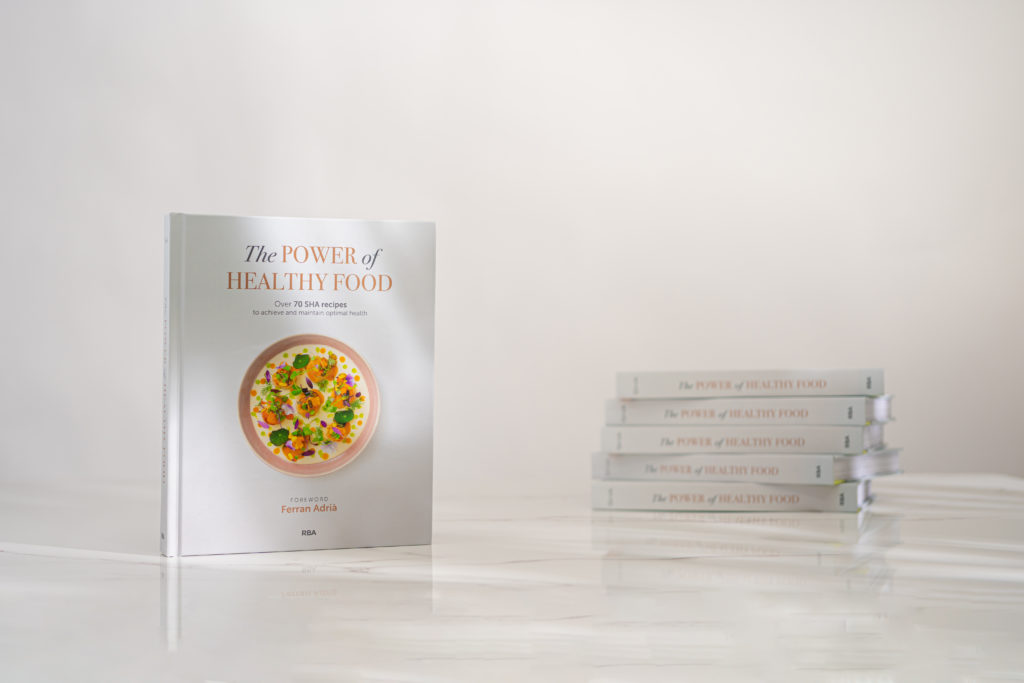 The 'Menus' section is organised into several categories according to each person's objectives. There are detox, weight loss, fitness, takeaway and healthy gastronomy menus. And at the request of the SHA's nutrition specialists, the book also suggests menu combinations that can be alternated on the same day without altering health objectives.
The Power of Healthy Food represents a major transfer of knowledge and an act of generosity from the SHA's expert nutritionists, who are sharing their most powerful and secret therapeutic tool, with effects that have been proven for over fifteen years, with all those who wish to incorporate SHA nutrition into their daily lives to improve their health.
The Power of Healthy Nutrition (28 euros) contains 253 pages and is published in Spanish and English.
On sale from June 15th 2023 in bookshops, department stores and online (click here).
Recommended