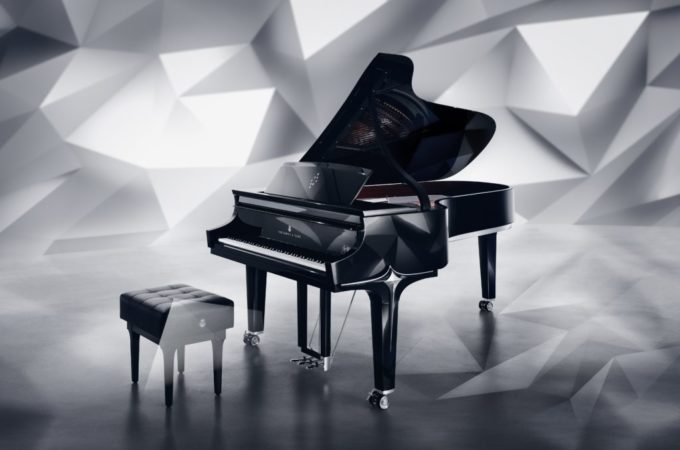 STEINWAY & SONS UNVEILS ITS NEW PIANO – LANG LANG BLACK DIAMOND
Designer Dakota Jackson, a longtime friend of the house, was chosen to make this singular project and draw a piano in the image of Lang Lang. With its reflections and expressive lines, the LANG LANG BLACK DIAMOND refers to the black diamond, a rare and precious diamond whose genesis remains mysterious. The design of the LANG LANG BLACK DIAMOND combines the elegance of Macassar ebony with the brilliance of chrome. Three slender diamond-shaped silhouettes punctuate the line of the belt.
The lid is made in one part, thus freeing the desk. The final touch is provided by the S-shaped crutch, Dakota Jackson's signature.
The LANG LANG BLACK DIAMOND also marks the grand premiere of the revolutionary Spirio R technology, which now offers professional and amateur pianists the ability to record their play and then instantly and identically play it on the same piano.
Lang Lang will tour with LANG LANG BLACK DIAMOND during the year 2019, including Hamburg's Elbphilharmonie in October and the Amsterdam Concertgebouw in November. We had the chance to see him in Paris and it was just outstanding.
The LANG LANG BLACK DIAMOND was declined in a Limited Edition consisting of 8 concert grand pianos model D-274 in Macassar ebony finish and 88 semi-tail pianos model B-211 in shiny black or Macassar ebony finish. The Spirio R system will also be available on Steinway & Sons classic gloss black pianos models B-211 and D-274.
These two novelties will be available for sale from the middle of April 2019 at the Steinway & Sons Paris showroom – 230 boulevard Saint-Germain – 75007 Paris.
Recommended