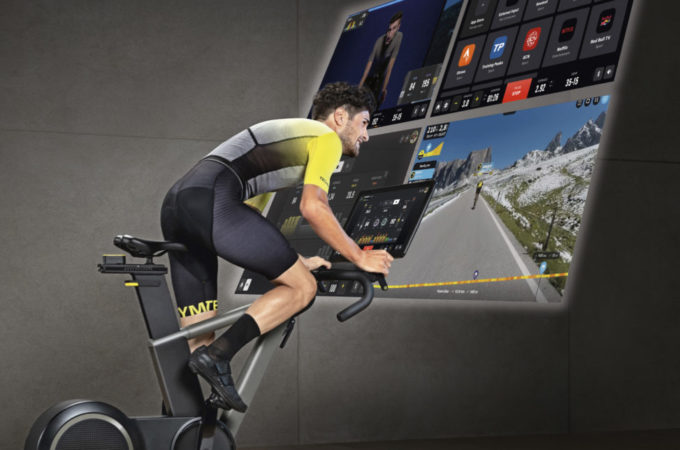 Technogym Ride: The First Indoor Bike Connected to the most Popular Cycling Apps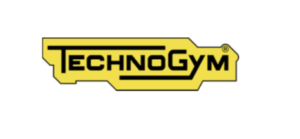 Paris, Mai 2o22 – WHAT WE ADORE MAGAZINE has been invited to a special presentation of the Technogym Ride bike, the all-in-one indoor bike that has so many impressive features that indoor biking actually feels like outdoor biking! During the presentation we met Laurent JALABERT, world number one in cycling, world time trial champion, 138
professional victories and winner of the tour of Spain. Laurent explained that the Technogym ride bike is very close to real professional outdoor cycling and how incredible the training experience is, as it's the first bike that is connected to the most popular cycling apps. You can simply connect with one click to your favourite apps and access a variety of new routes and training programs.
Every cyclist dreams of riding their bike on the Alpe d'Huez, in the Dolomites or in the Icelandic highlands.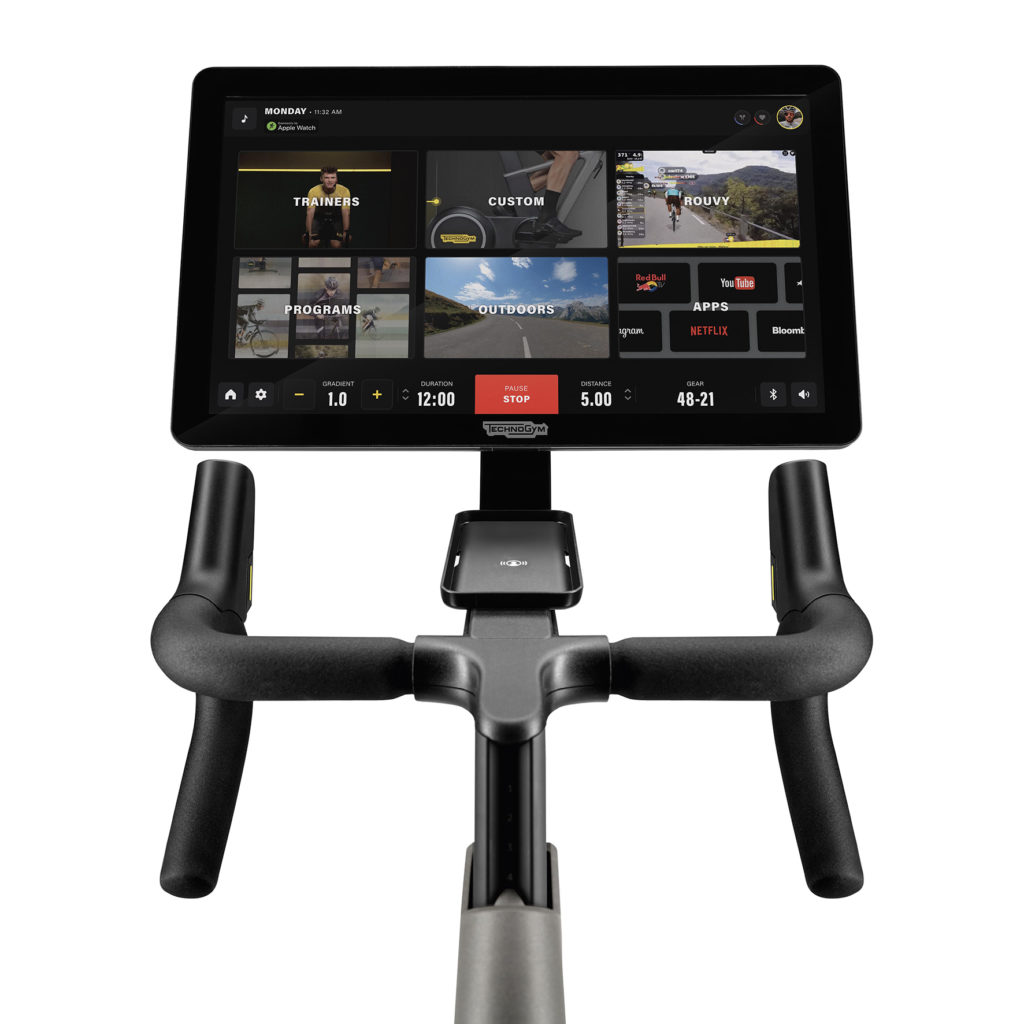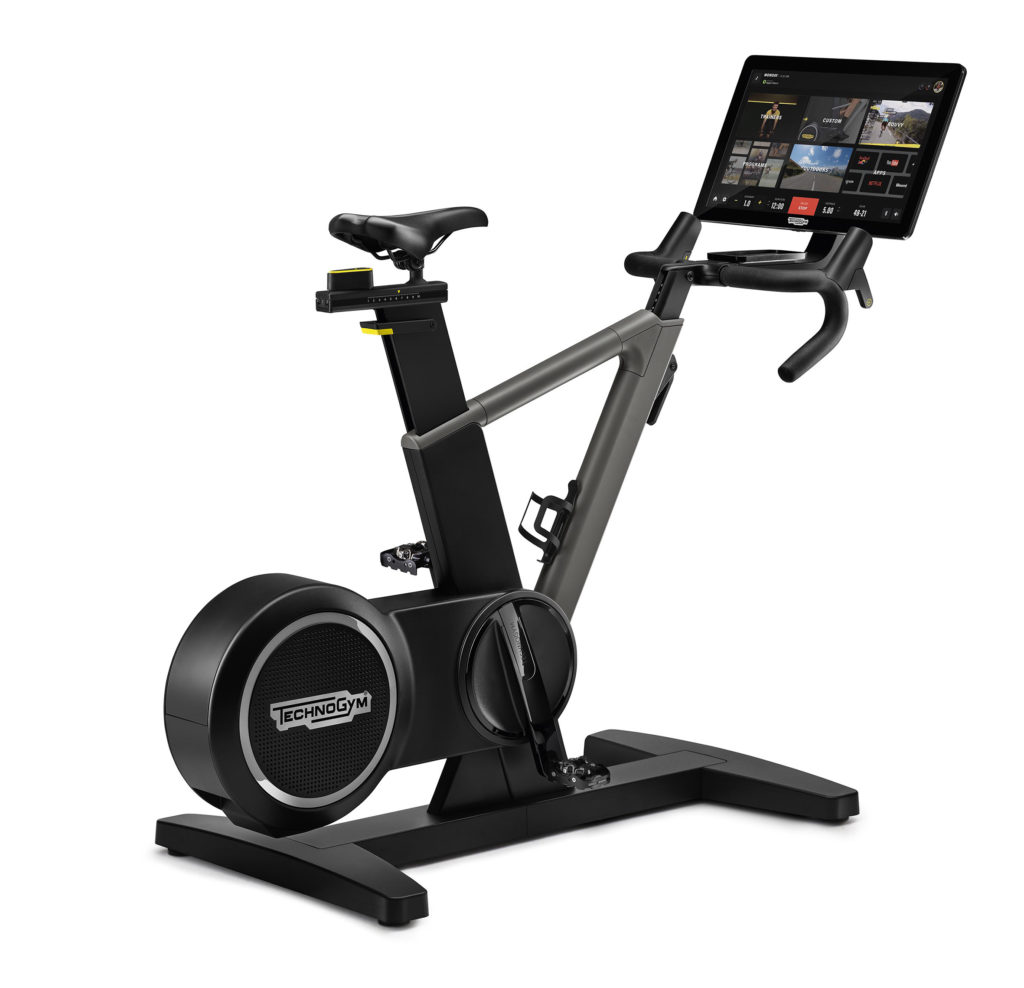 Technogym Ride is the first bike equipped with a 22″ screen that allows users to immerse themselves in an unprecedented immersive indoor experience. With a single connection – no installation and quick to set up – easily access your favourite applications and training content.
With its integrated 22-inch console, Technogym Ride is the first bike to offer direct access to the most popular cycling apps including Zwift, Strava, Rouvy, TrainingPeaks, Kinomap and Bkool, entertainment apps such as Netflix and Eurosport, as well as a full range of training programs and experiences designed to enhance your outdoor performance.
There are tens of millions of cyclists worldwide, 50 million in the US alone. Technogym Ride was born out of Technogym's passion for cycling, designed in collaboration with champion cyclists to provide a unique training experience for amateurs and professionals alike.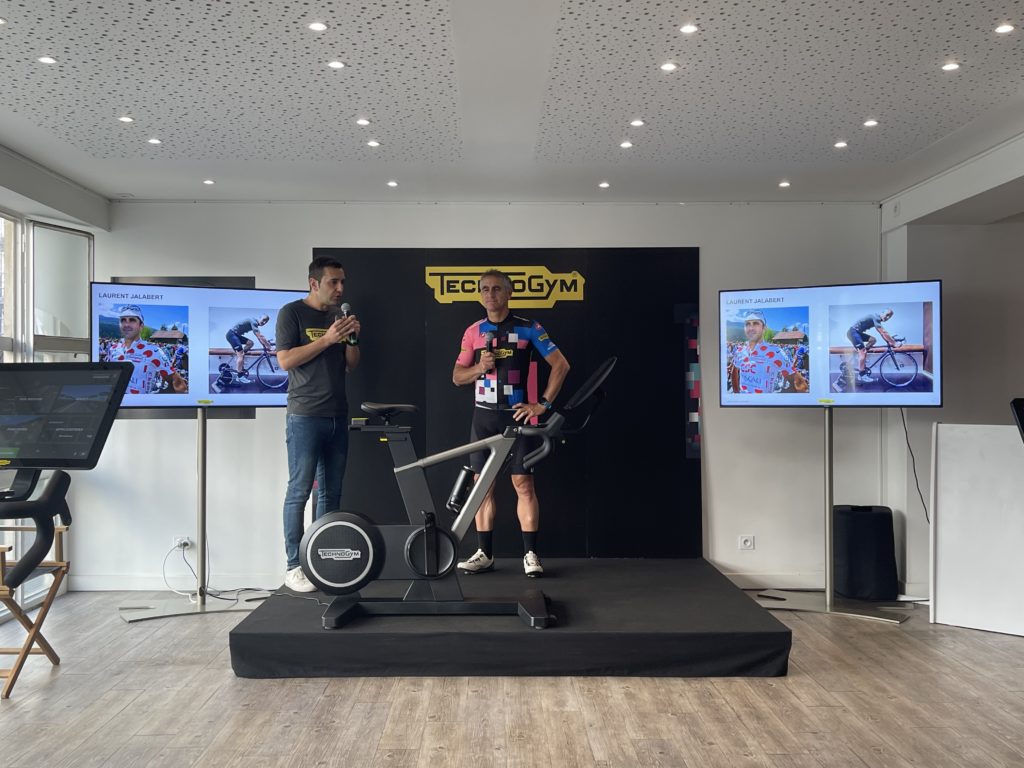 The company has been working with champions in the industry for over 30 years, starting with Gianni Bugno's MG-Technogym professional team in the 1990s and, since 2000, as an Official Supplier to the Olympic Games. This bike is designed to simulate an outdoor cycling experience and reproduce real courses and slopes. Technogym Ride workouts challenge you to reach the right power zones and ride using Technogym Ride gears on dozens of virtual routes, including the world's most legendary mountain passes.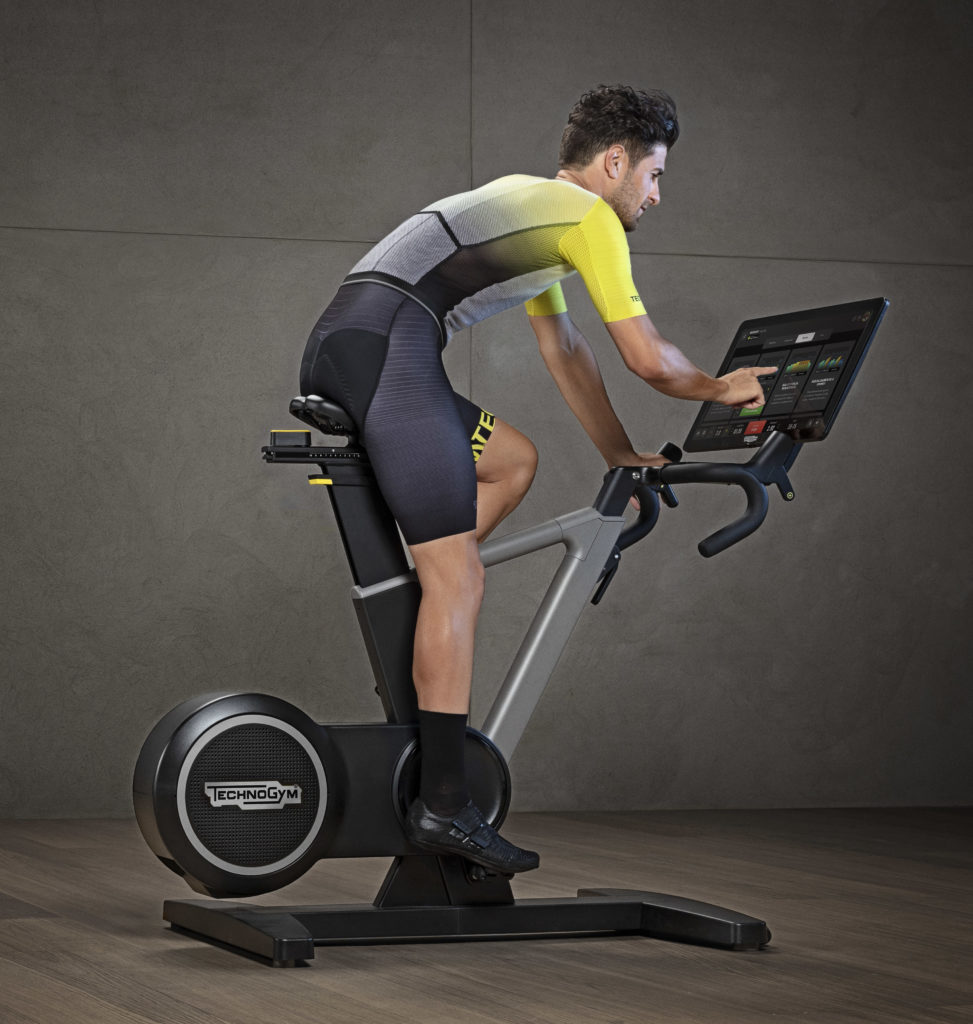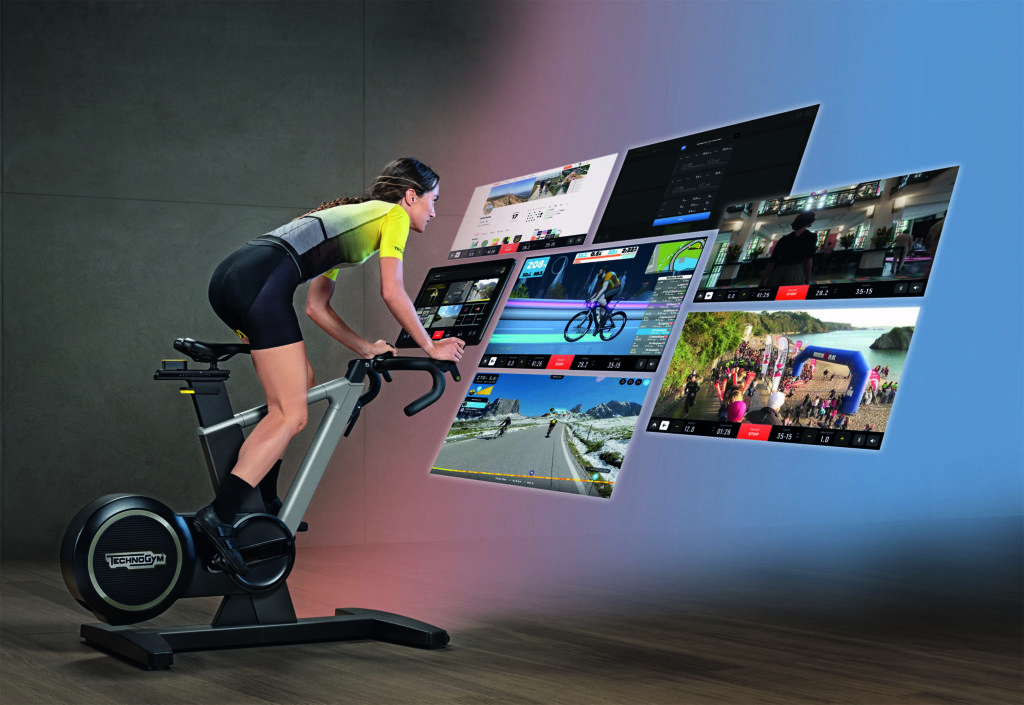 You can also choose the exclusive TNT (Technogym Neuromuscular Training) programmes, developed by the Technogym research centre to improve metabolic and neuromuscular qualities, or to set up a fully personalised training plan according to your personal goals.
From a biomechanical point of view, Technogym Ride is equipped with a real gear control and gives you an incredibly realistic cycling sensation compared to your outdoor bike, with a very fast reaction time: from 0 to 1000 watts in half a second. Technogym Ride is quiet and ideal for home training; thanks to the V-shaped frame structure, it fits bike sizes from 50 to 58+. The length of the crankset can be adjusted to three positions and the convenient controls allow users to easily access the different training modes (constant power, incline, FTP percentages).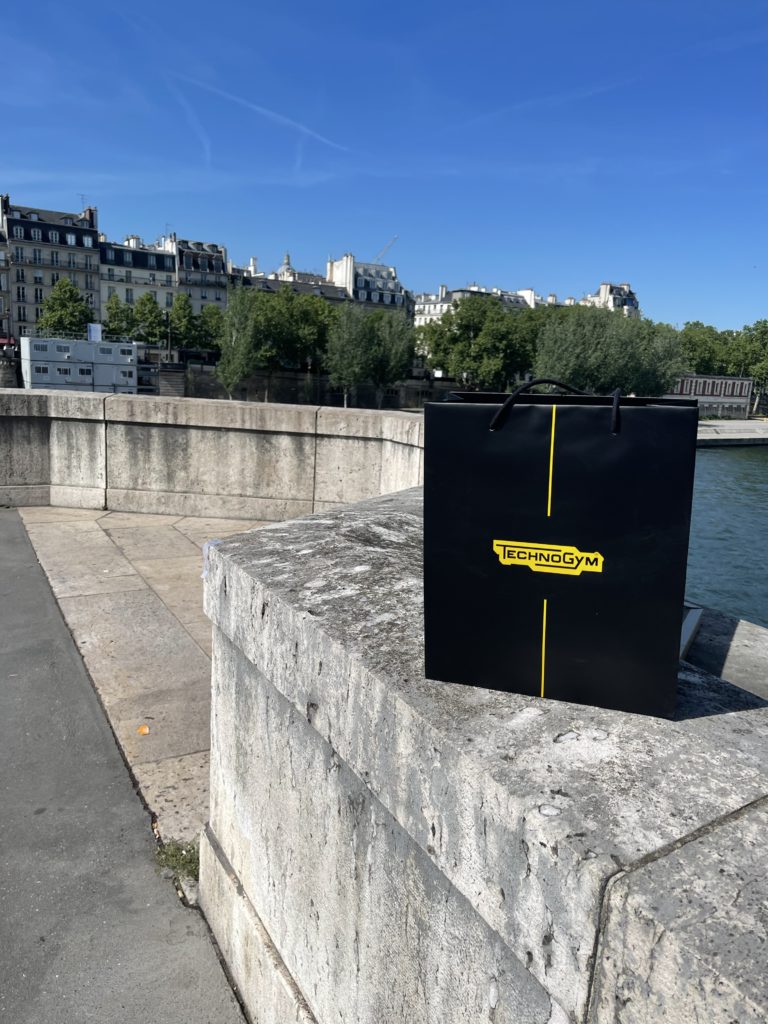 ABOUT TECHNOGYM
Technogym provides a complete ecosystem of smart equipment, digital services, on-demand workout experiences and apps so that every user can access a fully personalised workout experience anywhere, anytime: at home, at the club, on the go. More than 55 million people work out on Technogym equipment in 85,000 wellness centres and 400,000 private homes worldwide. Technogym, Official Supplier to the last eight Olympic Games, is also the brand of choice for athletes and celebrities around the world.
Recommended