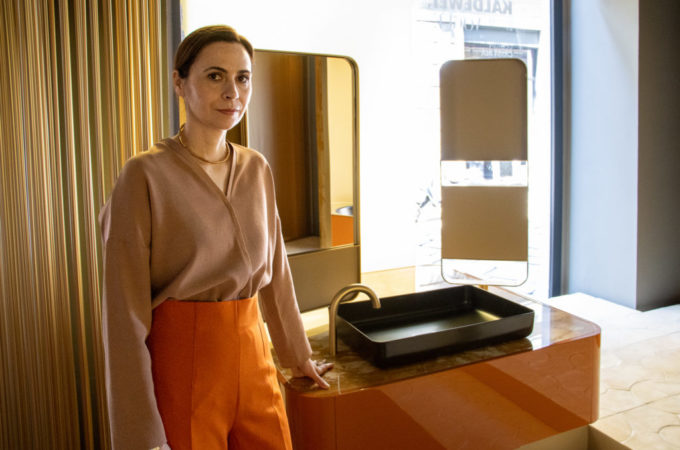 The Collaboration between Cristina Celestino and Kaldewei – Milan Design Week 2022

Design journey from the Brera district to Palazzo Bovara –
KALDEWEI celebrates modern bathroom culture
with four appearances at Fuorisalone 2022 in Milan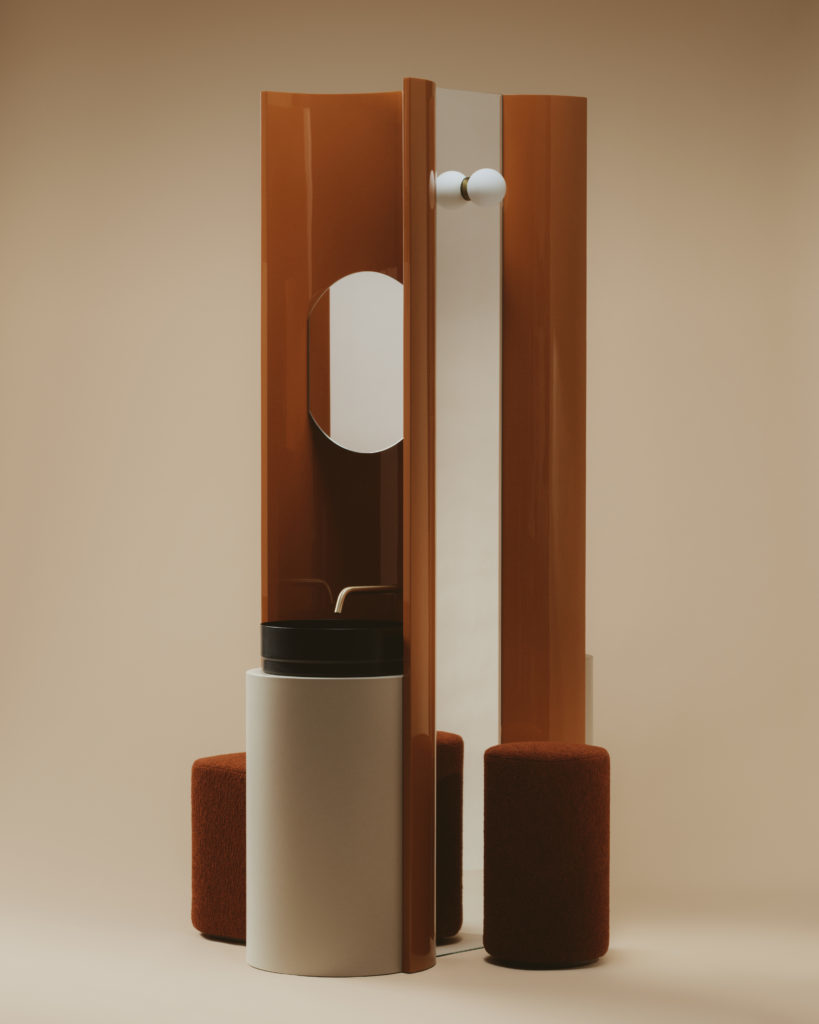 KALDEWEI, Ahlen, June 2022 – Kaldewei will be present at this year's Fuorisalone in Milan, scheduled from 7 to 12 June, with a quartet of installations. The centrepiece is Cristina Celestino's Bathscape installation realised together with VOGUE in the lively Brera district. Furthermore, in collaboration with ELLE Decor Italia, Kaldewei presents the OYO DUO freestanding bathtub designed by Stefan Diez at Palazzo Bovara as part of the exhibition entitled 'Design Forever'. Kaldewei also joins the furniture brand Paola Zani on the ALCOVA platform and will present an exclusive selection of products in the H2Otto showroom in via Molino delle Armi as a fourth display.
The collaboration between Cristina Celestino and Kaldewei is already considered one of the highlights of this year's special edition of the furniture fair. The title 'Bathscape' plays with the English verb 'escape'. This is how Cristina Celestino's work in the lively Brera district (Via Maroncelli 2) becomes for the visitor a kind of aesthetic escape into the dazzling splendour of modern bathroom culture.
Kaldewei celebrates its no less prestigious presence in collaboration with ELLE Decor Italia. In the historic Palazzo Bovara, the manufacturer of quality bathrooms presents the freestanding bath tub OYO DUO, designed by Stefan Diez, as part of the 'Design Forever' exhibition. For the design, Diez was inspired by Japanese porcelain designs. The theme of the exhibition compares the beauty of icons of the past and the avant-garde of design and is dedicated to the value of timeless creativity. In addition, this format will also be declined in the digital world.
But that's not all: as part of the exhibition entitled ALCOVA 2022 CAMERA DI FATTO, Kaldewei is participating in the special installation CAMERA DI FATTO by Maddalena Casadei, designed for Italian furniture brand Paola Zani. The installation reproduces the hotel room and its history, and is an attempt to make this space more free and fluid. In this virtual space, Kaldewei is present with one of its most iconic products, the Classic Duo Oval freestanding bathtub. As a platform for designers, companies and organisations, this year's ALCOVA exhibition once again focuses on the future of living and design. The exhibition at the Casa Delle Suore in Via Saint Bon 3 will be open from 5 June until 12 June.
Finally, Kaldewei is present for the first time at the Salone del Mobile in Milan as an official partner of the H2Otto showroom in Via Molino delle Armi. The space is open to both trade professionals and end customers and invites visitors to enjoy a sensory experience. Kaldewei will present an exclusive selection of shower trays, bathtubs and washbasins in recyclable enamelled steel in the showroom environment. An area will be dedicated to Kaldewei's latest products in Bluemint® steel with reduced CO2 emissions.
Recommended