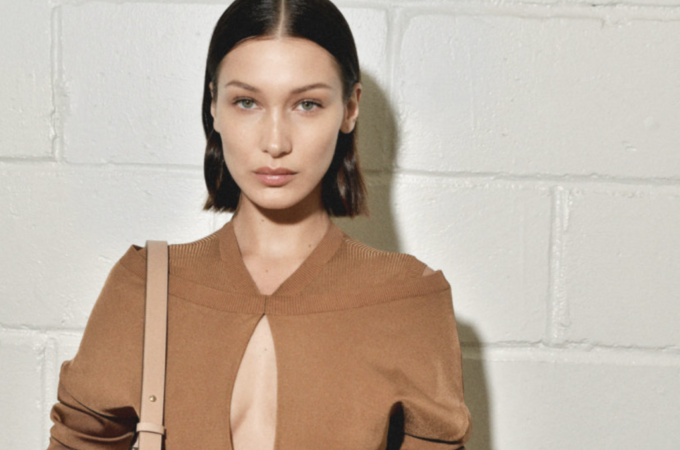 THE STUNNING BURBERRY AUTUMN/WINTER 2020 COLLECTION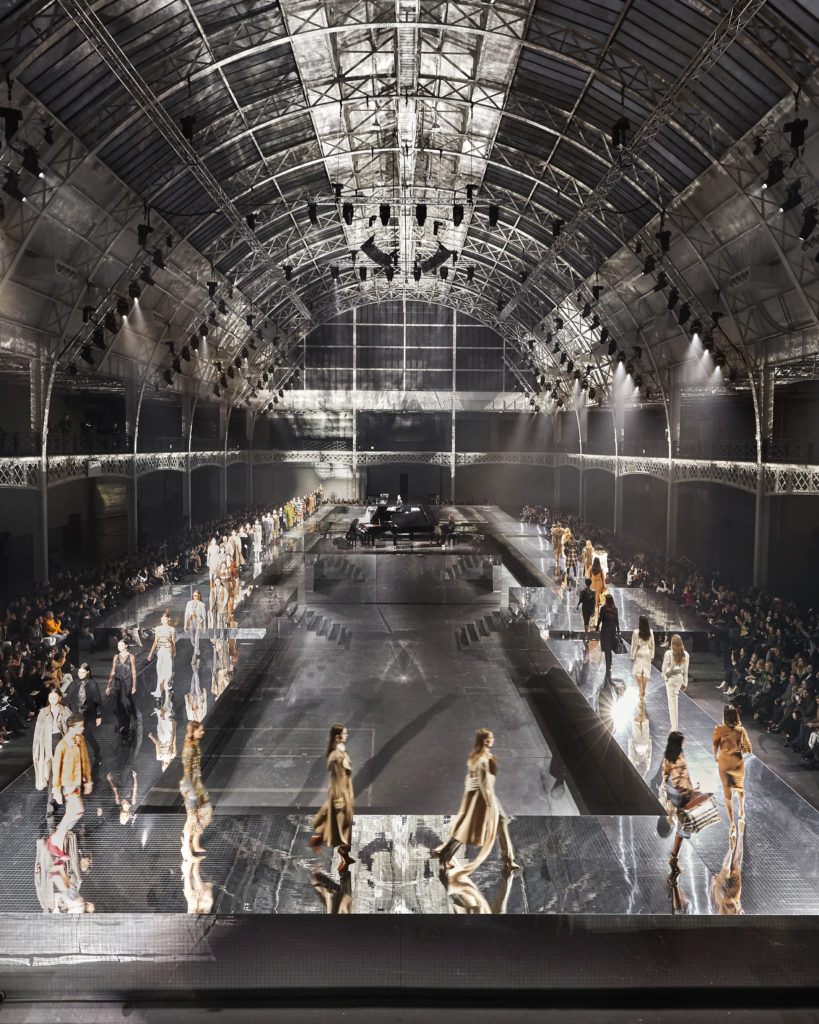 BURBERRY AUTUMN/WINTER 2020 COLLECTION
MEMORIES
'Moving back to London recently – a city I first discovered as a young student – gave me a real sense
of nostalgia. It was the place where I learnt to be myself and a city where I gained the confidence to be
the man that I am today. I have this strong feeling of pride when I think about the early days of my
career, when I was an emerging designer still learning my craft and taking inspiration wherever I could
find it.
The memory of this special and formative time in my life is what has influenced this collection – from
the places I visited and the people that surrounded me to the music that inspired me. It is this side of
my personal journey that I wanted to blend with the codes and language that I have started to define
here at Burberry.'
Riccardo Tisci, Burberry Chief Creative Officer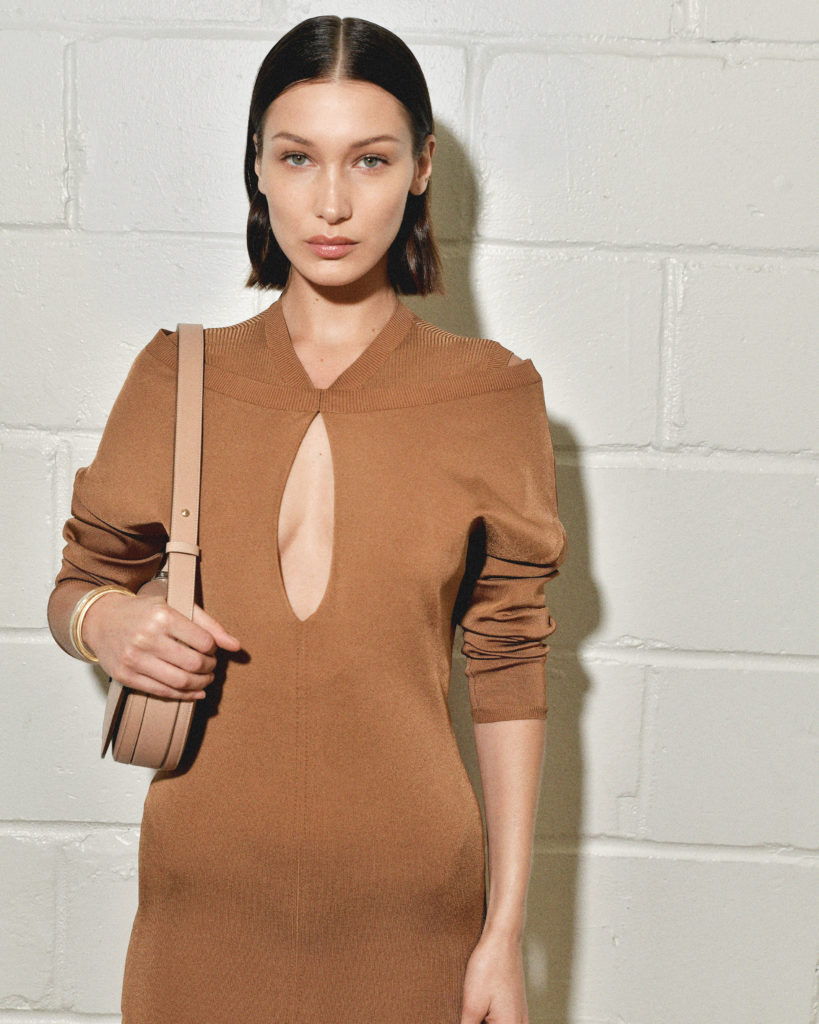 THE COLLECTION
Named Memories, Riccardo Tisci's Autumn/Winter 2020 collection for Burberry takes inspiration
from reflections of his early years as a young designer, whilst continuing to solidify key codes for the
fashion house.
The collection captures Riccardo's memories of the diverse places he visited, discovering who he was
as a designer whilst developing his craft. From Italy where he was raised, to London where he studied,
to India where he moved after graduating. The collection combines signature Burberry pieces – from
trench coats, tailoring and duffle coats – with modern silhouettes, prints and fabrications.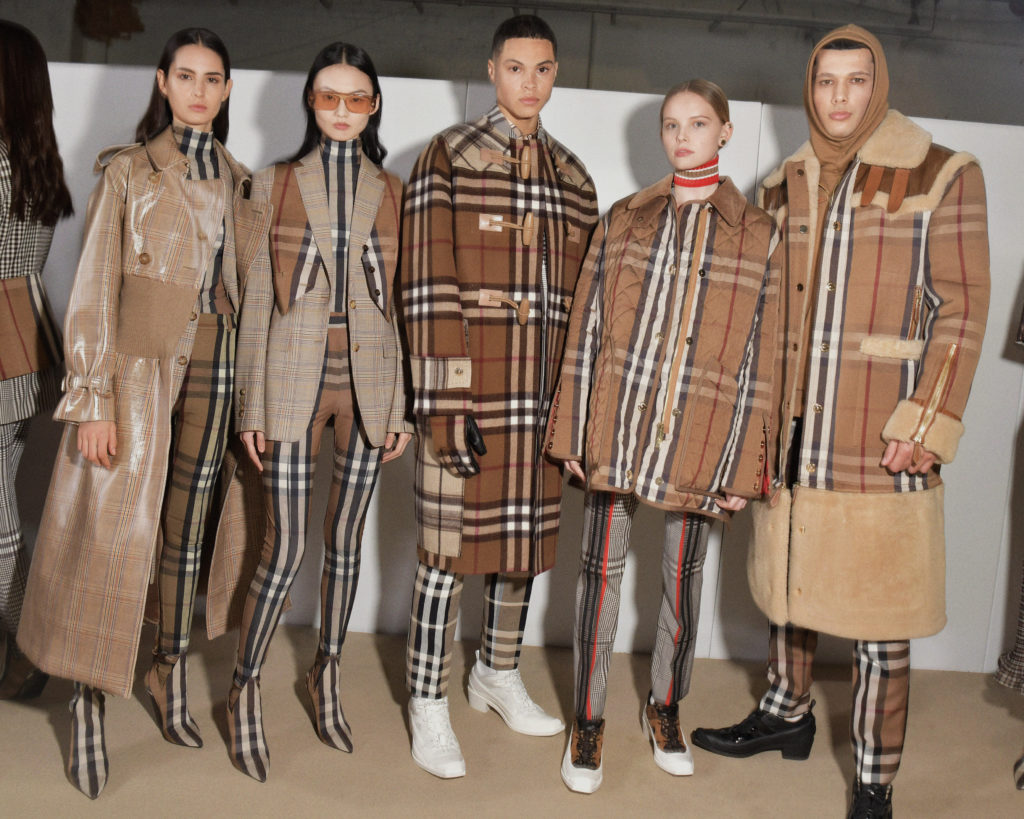 WOMEN
The trench coat softened with off-the-shoulder silhouettes, exaggerated ties, curly shearling and
faux fur. A car coat, blouson and blazer spliced with voluminous capes. Long collarless coats in double
wool-cashmere and leather and equestrian-inspired quilted jackets.
Panelled tailoring, jodhpurs, fluted skirts and reconstructed shirt dresses in collaged check. Layered
cricket stripes and prints, and cinched rugby-style dresses. Gathered details on dresses and
blouses. Evening silhouettes in fluid chain mail, plaid and jersey – contoured with crystal fringing and
ring-pierced cut outs.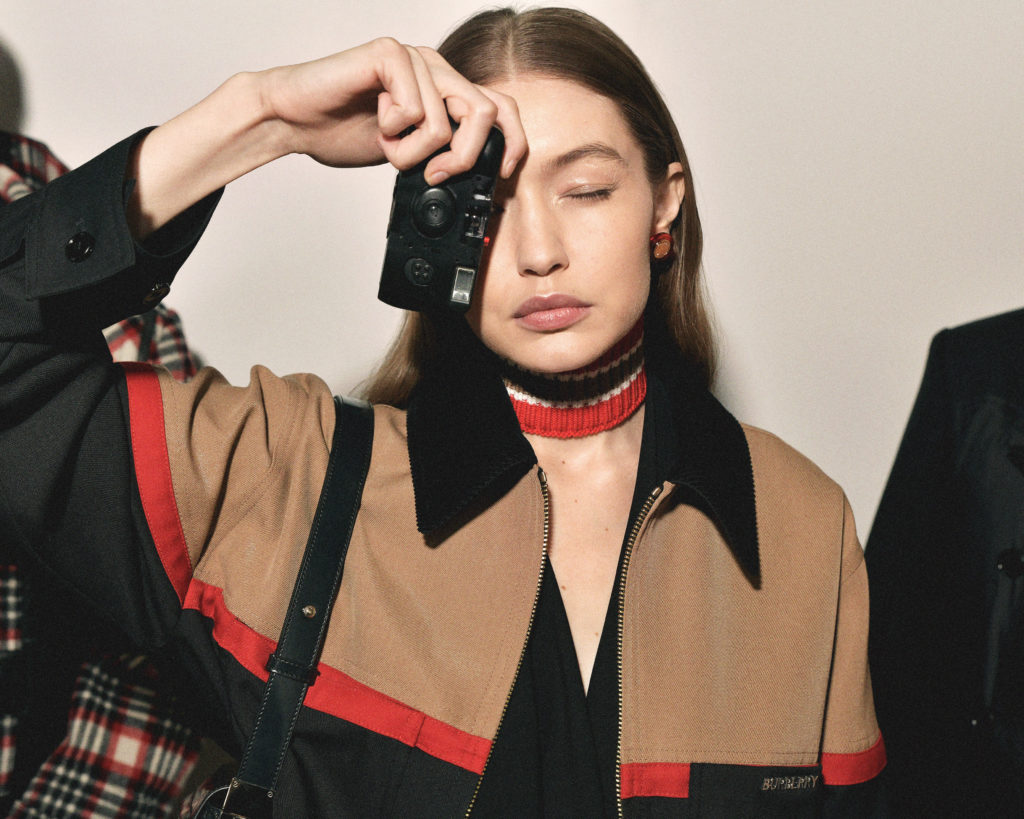 MEN
Outerwear is explored through textural contrasts and updated check prints. The car coat combined
with a field jacket. The duffle coat panelled in plaid wool and felted cashmere. Classic trench coats
with attached hoodies, puffer jackets and double-lapel details.
English-fit jackets with reconstructed cuffs and lapels, styled with slim tailored trousers, silk-twill
shirts and sweaters – all patchworked in plaid. Low-slung tapered trousers in tailored wool and plonge
lambskin, reworked rugby shirts, and silk-chiffon tunic silhouettes.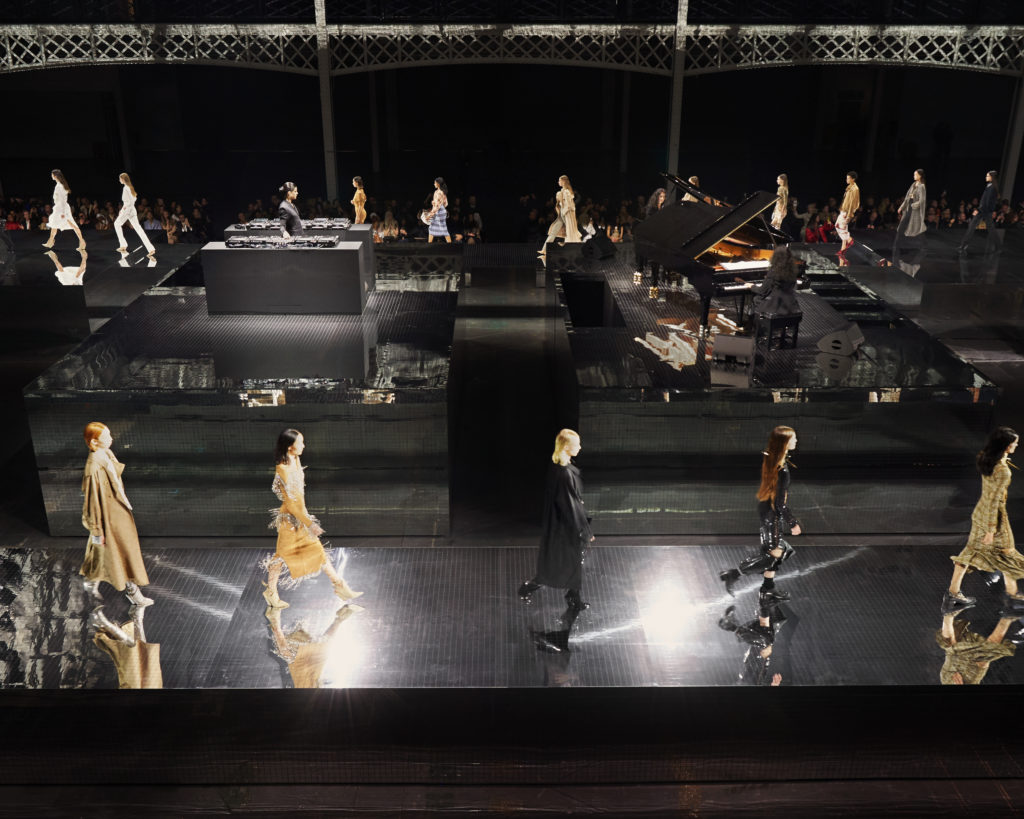 ACCESSORIES
Introducing the Olympia bag collection, featuring a shoulder bag in three sizes and a crossbody
bag. Fabrications include Monogram jacquard, star-appliquéd suede and smooth structured leather in
rich saturated tones.
A supersized Pocket Bag, Society holdall and duffle bag in plaid. A metal paillette clutch for evening.
The Arthur sneaker is updated with a Cuban heel, a new hybrid style for men and women. Sculptural
point-toe pumps, mules and boots with wraparound tie details. Men's Derby shoes are reworked with
a square toe and Cuban heel in polished leather and check cotton.
Transparent disc earrings with logoed studs, and earrings and rings with sculptural silhouettes.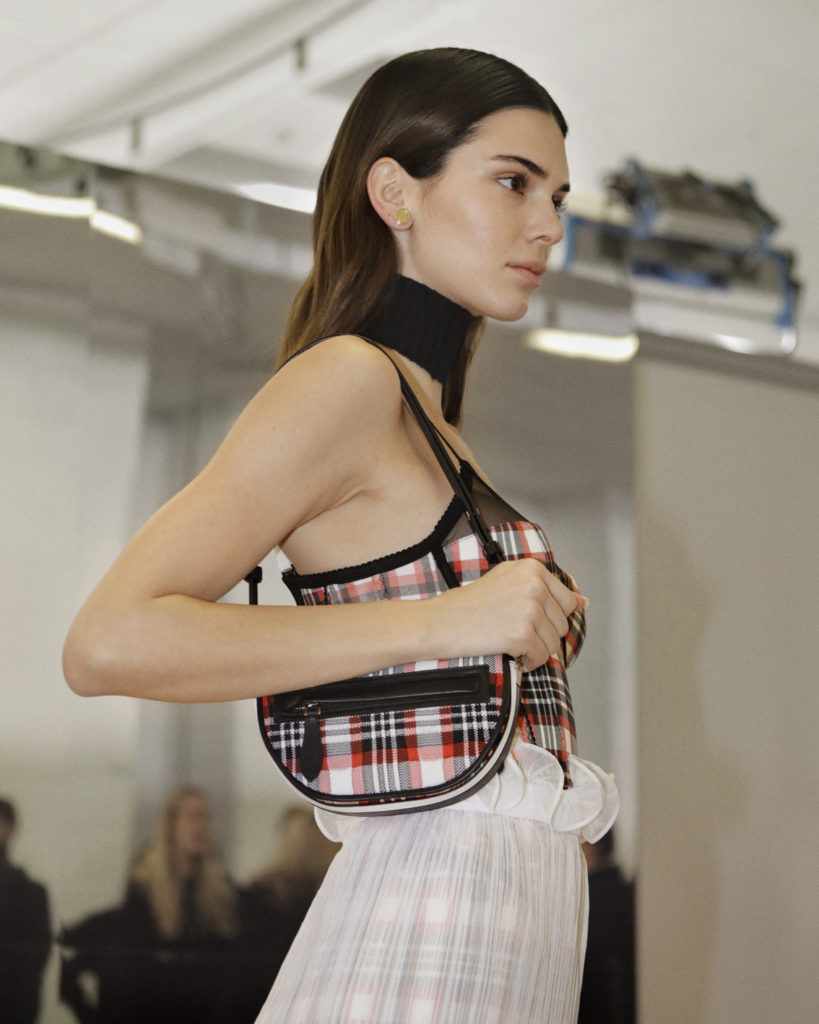 KEY COLOURS
Burberry beige and grey with black, dark green, russet and metallic accents.
KEY PRINTS
Exploration of checks from Burberry House check and tartan to Prince of Wales plaid and muted
shades of beige and red. The animal kingdom evolves through spotted monkey prints and elephant
motifs.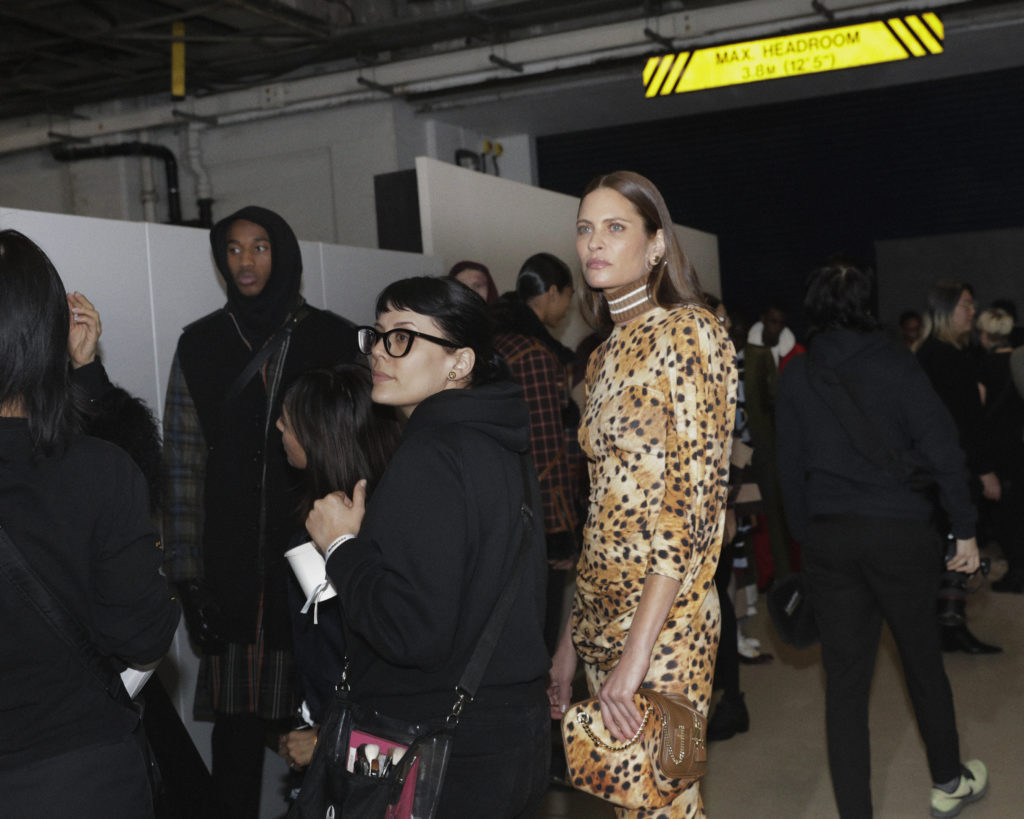 HAIR AND MAKE-UP
Make-up – Pat McGrath
Hair – Guido Palau
Recommended