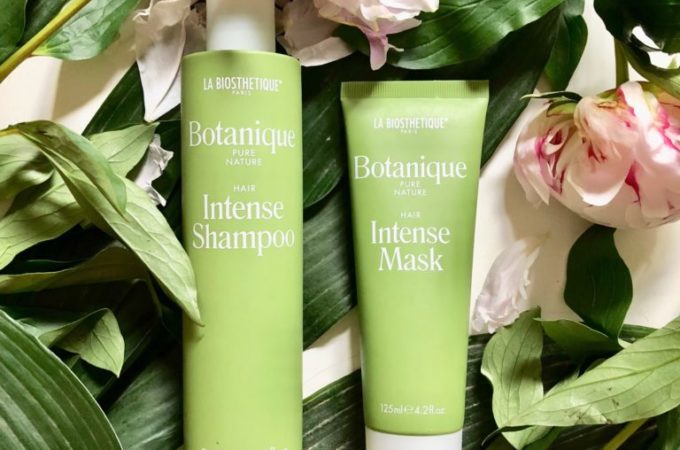 WE ADORE: La Biosthétique – Botanique Pure Nature #review
Au revoir bad hair day!
Luxury, guilt free.
La Biosthetique, our favorite Parisian maison de beauté, launched their new product line this year and we tried it.
First of all, do you know the brand? If not, during this article you will find out why we love it so much and probably you will too.

About the brand and their great sustainability (need more like these on our planet)
Renewable energy: Their global head office is run on green electricity.
Recycling: Their bottles are recyclable wherever possible. Plastics are divided into 7 categories and recycling them depends on your council. Simply look at the bottom of the product bottle to find which type of plastic is used (i.e. PET or PP) and check with your council. Their shipping products are made from recycled and/or recyclable materials and the marketing brochures use carbon neutral FSC 100% recycled paper.
Responsible sourcing: Many the products rely on 'controlled agriculture' meaning that the way in which the ingredient is grown and harvested is sustainable. This covers many oils such as sunflower oil, jojoba oil, argan oil, etc. They also support fair trade for some their our ingredients.
Bio-degradable: All natural ingredients are bio-degradable. A lot of their synthetic ingredients are bio-degradable as well because of their bio-mimetic properties. Parabens, benzoic acid and natrium benzoate are for example synthetic but nature-identical and thus not harmful for the environment.
The production and testing process
La Biosthetique colour and products are carefully procured and rigorously tested in their state-of-the-art laboratories in the foothills of the Black Forest in Germany. The products are scientifically tested and dermatologically confirmed by institutes for independent testing in cooperation with university clinics using voluntary testers.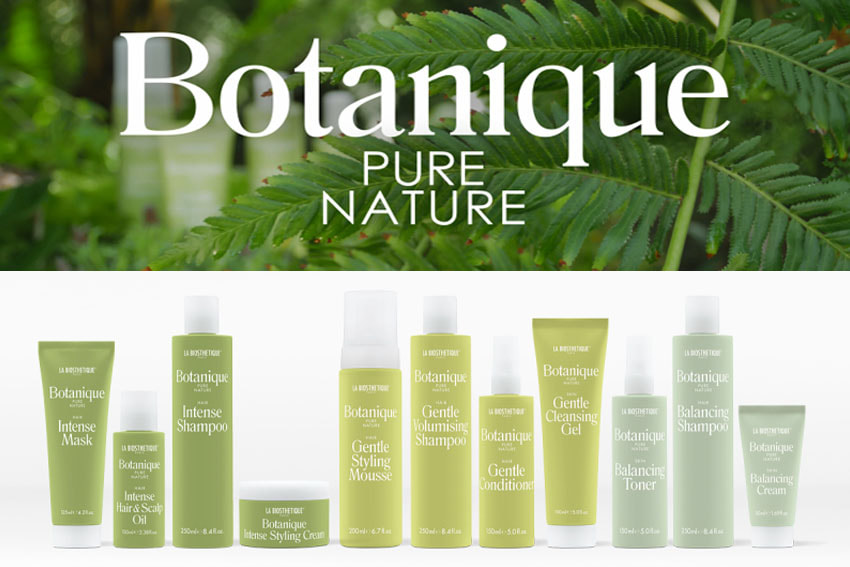 Animal safety
Animal testing: La Biosthetique strictly forbids animal testing for any of our products. (love love love this)Animal products: Their products don't contain any part of animals, however they may contain some animal derivatives such as beeswax (our lipsticks) or keratin and lanolin (from sheeps wool).
Safe ingredients
Following Marcel Contier's finding and passion for bio-chemistry, they make their products so they work in biological balance with our bodies. This is why the use of natural and nature-identical ingredients are always a priority. The use of chemical ingredients is highly regulated in the European Union and thus guarantees high standard of safety in all their products.
Parabens: Parabens are a natural preservative used in nearly all cosmetics for their bio-mimetic qualities. They are toxicologically well-characterized nature-identical compounds (plants defend themselves so against fungal infections). There are no proven adverse effects to the human body at the rate at which they are used in our products and in fact help maintain the integrity of the product on your shelf. They are approved worldwide and the BfR (Federal Institute for Risk Assessment) explicitly recommends their use in cosmetics. For a paraben-free option, see their Natural Cosmetic Range.
Sulfates: Sulfates are extremely effective cleansers and emulsifiers. They combine their shampoos bearing sulfates with sugar surfactants, betaines and lipoaminoacids to get very good tolerability (La Biosthetique can provide proofs of clinical trials) with good cleaning. The naturally aggressive sulfates are thus weakened and the proven side effect of fading or irritation are neutralised. As a note, there are no scientifically proven health risks to using sulfates. For an sulfate-free option, see their Natural Cosmetic Range.
Formaldehyde: Formaldehyde is not used in any La Biosthetique products.
Ammonia: Ammonia is a natural occurring substance ; we even produce it in our sweat. Unfortunately, even for being natural, ammonia has gotten a bad rap, perhaps for it's scent. Ammonia is used in hair colour to open the hair cuticle and remove natural pigments. It's the most effective option and it evaporates without leaving residue in the hair, whereas it's main alternative, MIA, oxidates the hair long after the client has left the salon. La Biosthetique colour proudly uses ammonia from 2 to 4% only, minus the noxious smell, as it's environmentally gentle and hand's down the best option when worrying about what goes down the drain.
After this first introduction, let's get to our review.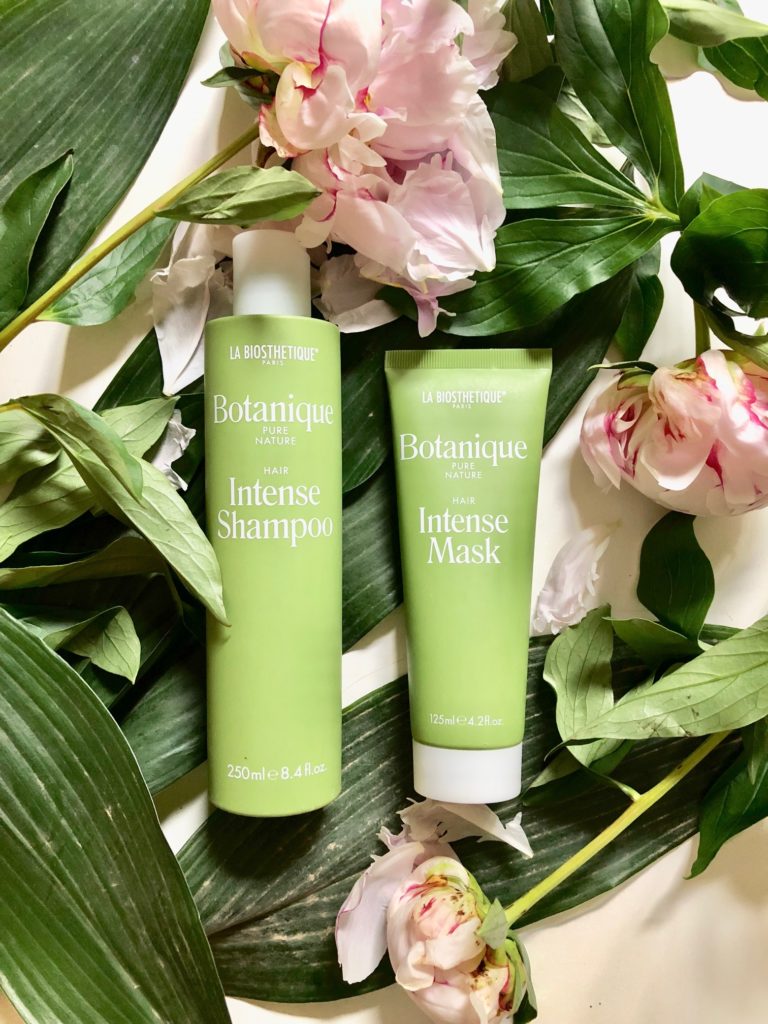 We tested two hair products, the Intense Shampoo and Intense Mask of the Botanique collection
#STEP1
Use the shampoo with traditional strengthening substances
The care shampoo with ginseng gently cleanses the hair and scalp with surfactants based on coconut, amino acids and sugar. These conditioning surfactants make the hair soft and easier to comb even during washing. Your hair's natural shine and strength are maintained!
Ginseng increases the hair's resilience and strength, invigorates and mobilises the scalp. Its prebiotic effect activates the scalp's self-protection and boosts hair growth.
Natural essential oils provide a pleasant scent.
#STEP2
Use the Intense Mask
Part of La Biosthetique's 100% certified natural and vegan Botanique range, this deep-conditioning mask is ideal for hair in need of care.
Enriched with active ingredients ginseng and macadamia nut oil from certified organic cultivation, the nourishing treatment leaves the hair wonderfully soft and shiny.
When used consistently, the formula regenerates the hair's structure and sensitive moisture balance. With elasticity and velevty softness restore, untruly hair is gently calmed and becomes easier to style.
The result is amazing, especially after the mask, you feel that your hair soaked up the product perfectly and the feel is incredible.
If you like to mind the planet and have beautiful hair at the same time, these are the perfect products.
Step by in their beautiful salon in Paris or order online √
Recommended