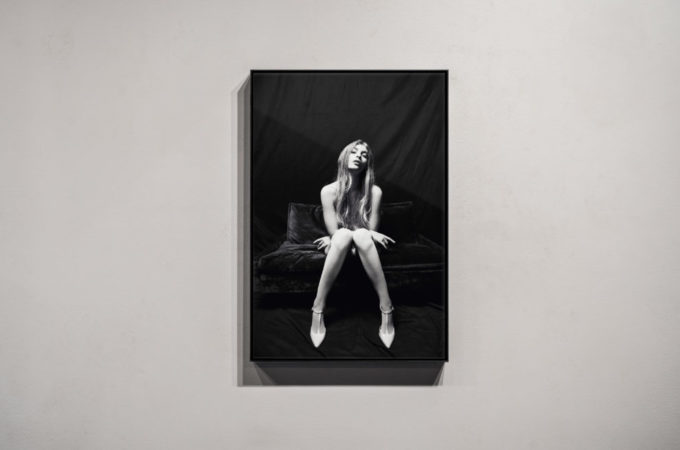 WHITEWALL – Esther Haase "Homage to Jane" limited edition

ESTHER HAASE PRESENTS AN ART DROP FROM THE "JE T'AIME" SERIES PRODUCED BY WHITEWALL
CUSTOM PHOTO PRINTING, ENLARGEMENT AND FRAMING ONLINE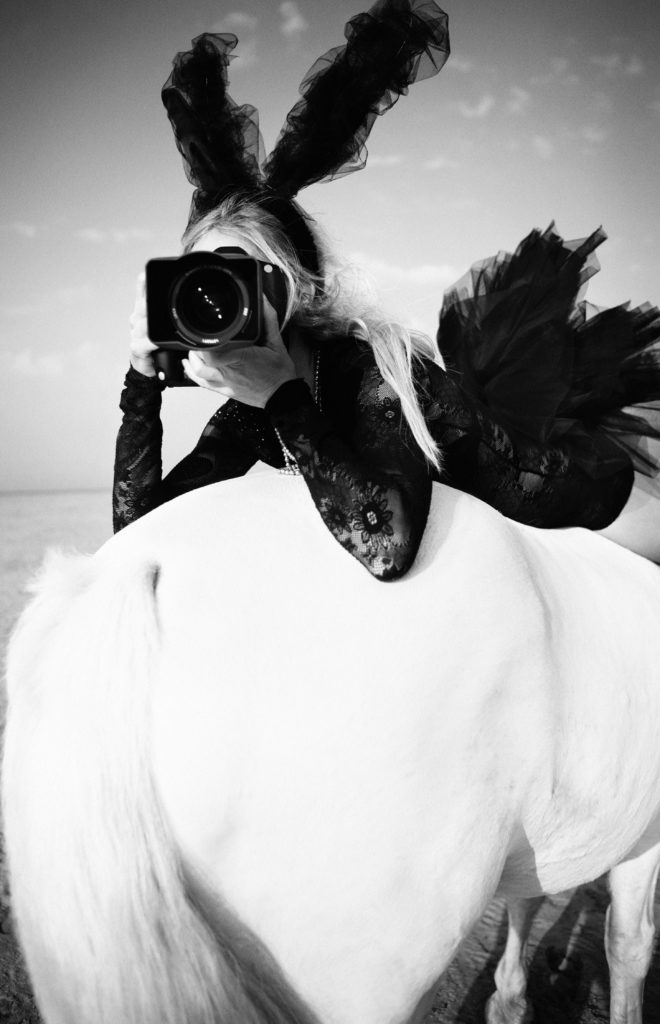 At PHOTOPIA in Hamburg, renowned photographer Esther Haase will be presenting an Art Drop produced exclusively by WhiteWall, which will delight art lovers and collectors alike: the limited, signed edition of Esther Haase's Art Drop, entitled "Homage to Jane" and from the "je t'aime" series, will be available exclusively from September 21 to 24. Whether online or directly at PHOTOPIA in Hamburg, only during these four days will you have the unique opportunity to acquire this work by Esther Haase.
Esther Haase is internationally renowned for her exceptional photographs, which impress with their creative staging and unique style. She possesses a special sense of light and composition, which gives her images a particular liveliness. Haase has the ability to capture the personality and beauty of her models while preserving a certain intimacy. She is a master at bringing the essence of her models to life in fascinating images.
Art Drop presents the "Homage to Jane" motif from 2016. The motif is displayed on black and white Ilford photo paper and laminated behind acrylic glass in 30 x 45 cm format. The WhiteWall ArtBox with its satin-finish aluminum frame underlines the appeal of the motif and sublimates the work. Art Drop by Esther Haase will be available for 299 euros from September 21 to 24 at www.whitewall.com/artdrop. The limited-edition motif will also be on display at PHOTOPIA in Hamburg, where it will be available for purchase during the four days of the show.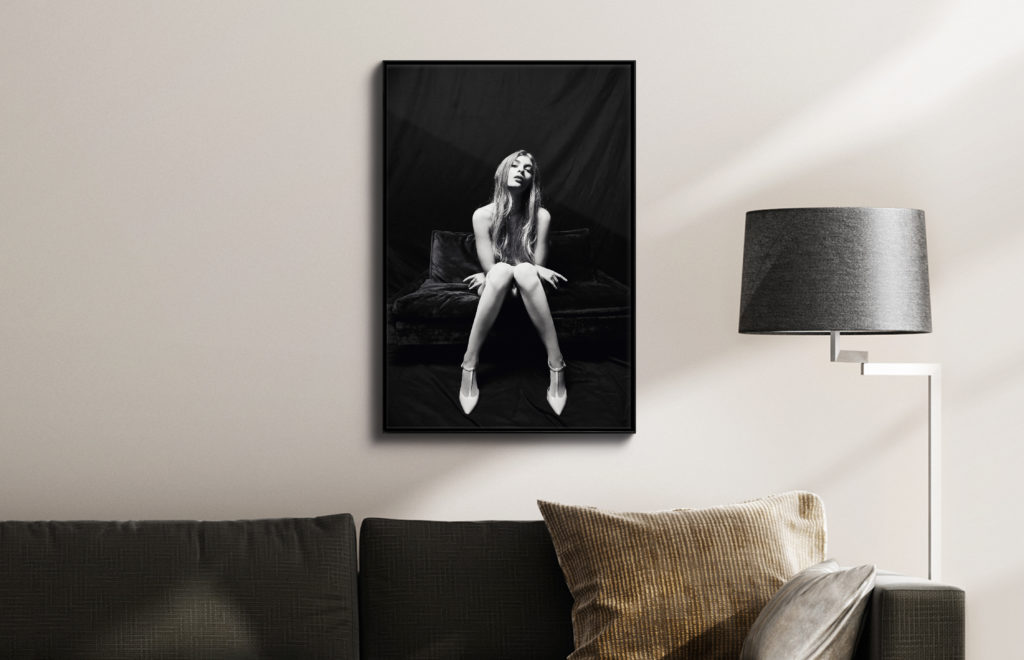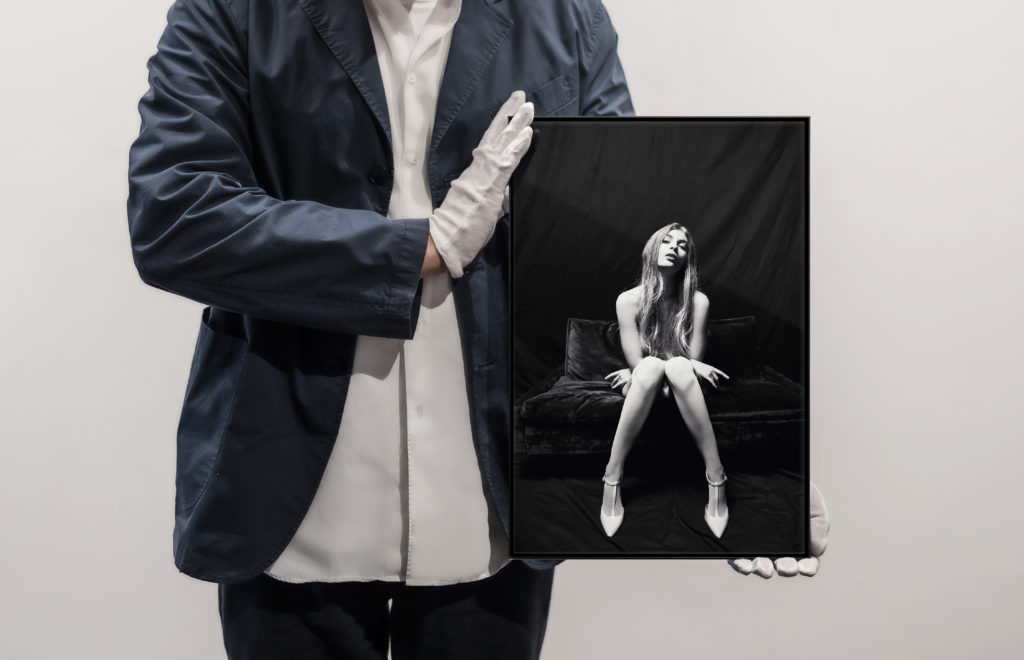 The "je t'aime" series is a tribute to Jane Birkin and Serge Gainsbourg, idols of the exciting 60s/70s in which I was cradled. The series was born out of an editorial shoot at the Karl Lagerfeld villa for Leica S magazine, which, in cooperation with a record company, came up with the idea of having photographers visualize songs. The song "Je t'aime" is unthinkable without Jane Birkin and Serge Gainsbourg. It fits in perfectly with my visual universe, and has lost none of its appeal to me to this day," explains Esther Haase of the artwork.
"We are particularly pleased to be working with Esther Haase. Her work is appreciated and admired in many photographic genres. Her editions are usually very limited, and we're very proud to be able to work together to make one of her works available to a wider audience for the first time," says Alexander Nieswandt, founder and CEO of WhiteWall.
With over 20,000 customers in the professional photography sector, 4 flagship stores in Düsseldorf, Hamburg, Munich and Berlin, and shop-in-shop spaces in selected LUMAS galleries, WhiteWall is one of the global players in the industry. Thanks to cooperation with Leica, WhiteWall products and services are also available in selected Leica stores in Los Angeles, Rome, Beijing, Munich and Wetzlar. In addition to joint exhibitions, expanded store offerings and product advice, the partnership with Leica completes the "photography" experience. Six TIPA World Awards, including "World's Best Photo Lab" in 2023, underline the high standards and quality of WhiteWall products.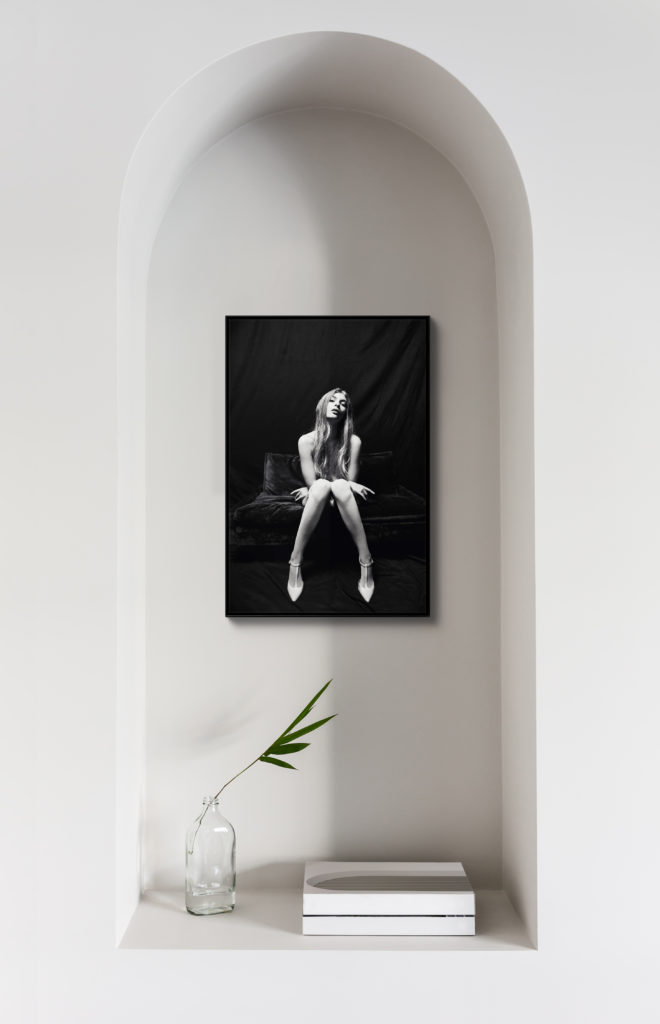 Recommended