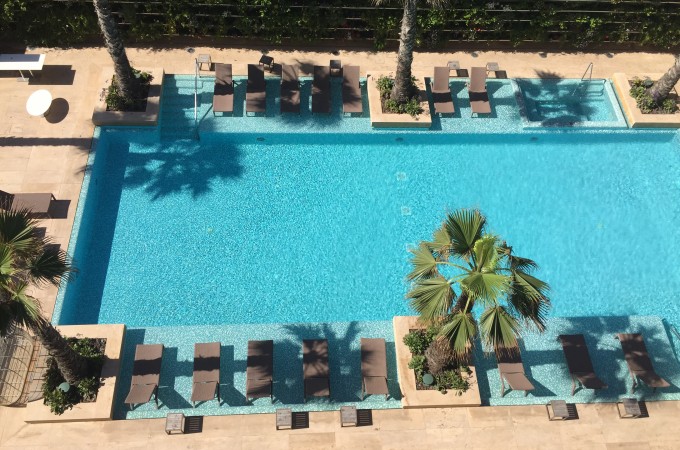 WHY You Must Stay at The Four Seasons Hotel in Casablanca
Hello Marocco !
This time it took us further south: After a long winter in Europe, Marocco is a great idea to get some Vitamin D, breathe some fresh air and escape from the hectic Parisian life..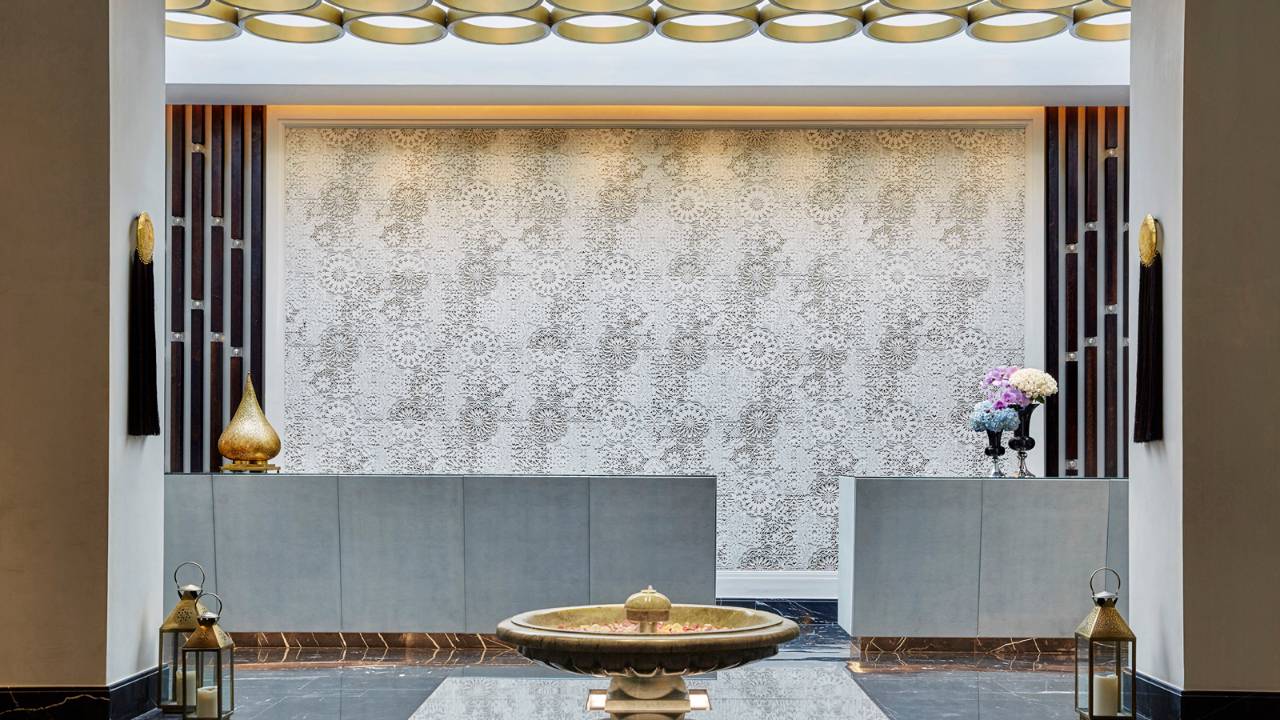 During our stop in Casablanca we had the chance to stay at the Four Seasons, a new Oceanside hotel in Morocco's largest city.
With modern Moroccan elegance, Four Seasons Hotel Casablanca offers the city's largest luxury hotel accommodations – efficient for business and relaxing for holidays. The look is fresh and contemporary, layered with traditional Moroccan details and splashed with locally inspired colours.
Feeling marvellous at this place starts when walking in.. Beautiful decoration and a magic view over the ocean made me stop and feeling blessed to be at this hotel. It always feels so good to know you're in the right place and you know you gonna enjoy it all along.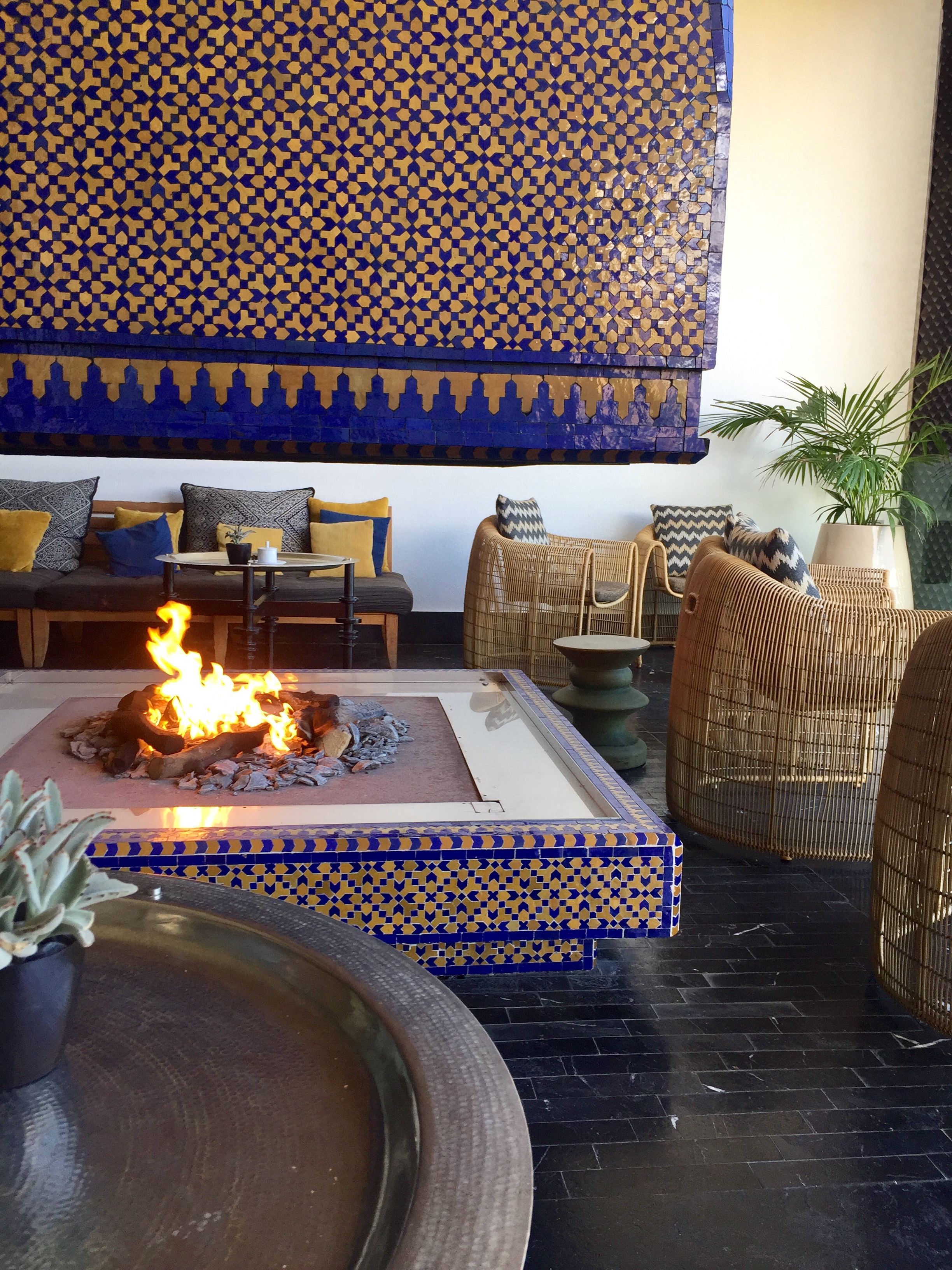 We had a spacious room with ocean and garden view, a marble bathroom for stars with bathtub, shower and great skin & hair care products, amazing design and details to fall in love with all over. The lovely staff brought some cool mint tea upon arrival and special pastries from the house.
I was also impressed by their huge spa (700 sqm) with 10 treatment rooms, 2 couple suites and 2 balneo pools.
Le Spa at Four Seasons Hotel Casablanca features opulent luxury and elite skin care and massage treatments, which is perfect after a long day of work or just an escape to care for body and soul. I loved the outdoor pool and jumped in right away, I couldn't have asked for a better place to stay and relax. The atmosphere around the pool is very special and calming, it feels like a meditation somehow. A focal point for relaxation, the Hotel courtyard is a lushly landscaped garden oasis…
I can't wait to come back, it was such a dream just chilling there and seeing the birds flying around and hear the sound of the ocean. Pure joy.
THE ATMOSPHERE IS ELEGANT, LIGHT AND FRESH – WITH CONTEMPORARY INTERIORS INSPIRED BY THE OCEAN.
When you get hungry, you should really go and eat in the restaurant of the hotel.
For fine dining and drinks, the three indoor-outdoor restaurants and lounges are among the best in Casablanca, specializing in Mediterranean, Provençal and Moroccan cuisine.
From the Bleu restaurant to the Latitude 33 pool lounge, Four Seasons offers tempting choices for international guests and Casablanca's elite.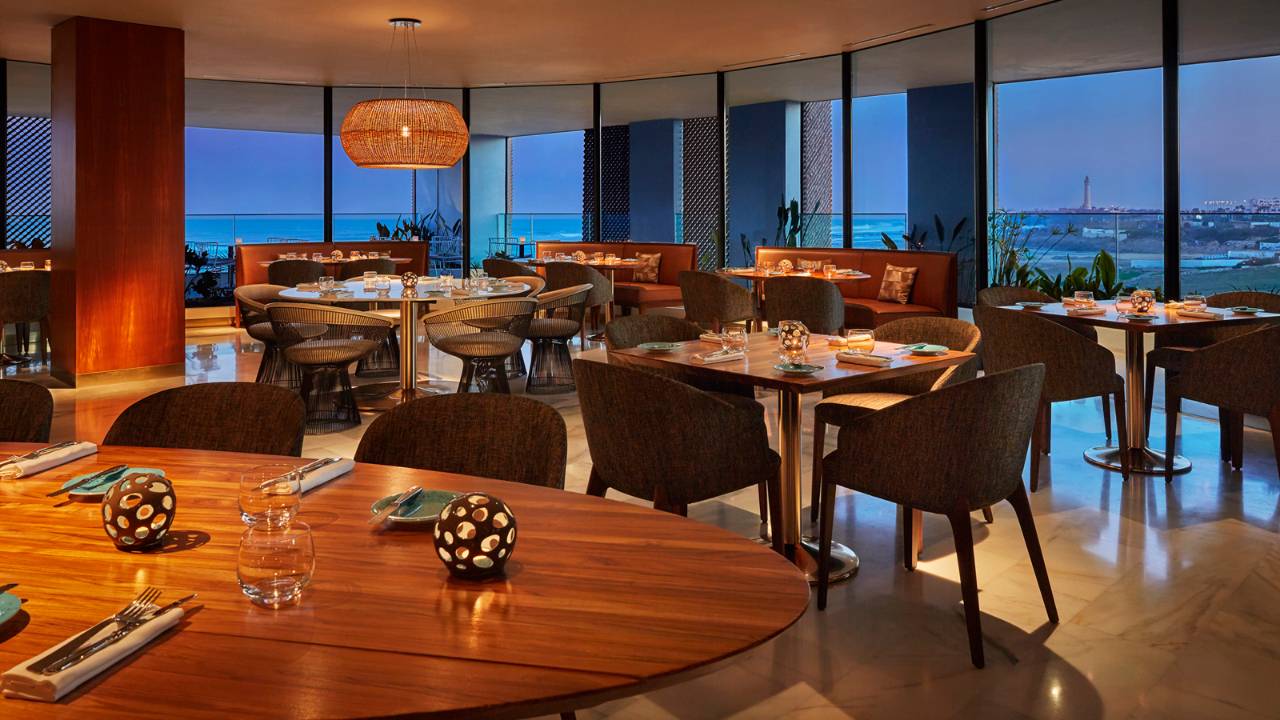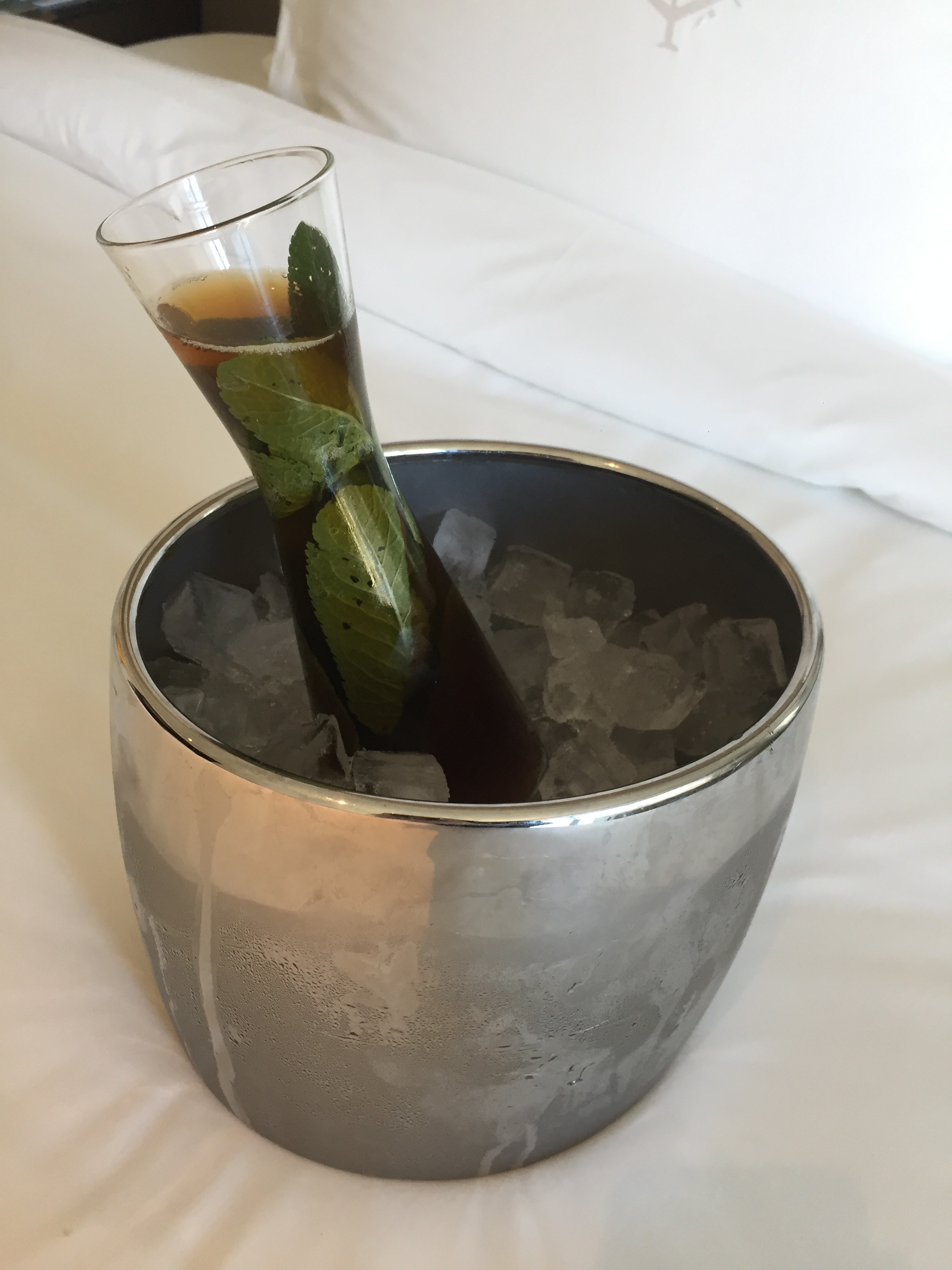 Getting married in Casablanca? SAY YES
With oceanfront glamour and prestige, Four Seasons Hotel Casablanca provides a beautiful setting for all your wedding celebrations. Delight your guests with refreshing, resort-style atmosphere, just 10 minutes from the city centre.
Entertain in the Atlantique, the grand Casablanca ballroom, featuring custom-made chandeliers, each with hundreds of clear crystal rods. Or plan outdoor events, cooled by gentle sea breezes. Gather on the rooftop in Bleu restaurant's private dining room, featuring its own outdoor terrace.
From your invitation to your wedding cake, you can trust Four Seasons to simplify your planning and make your Casablanca wedding day and honeymoon everything you ever imagined.
GET A BREATH OF FRESH AIR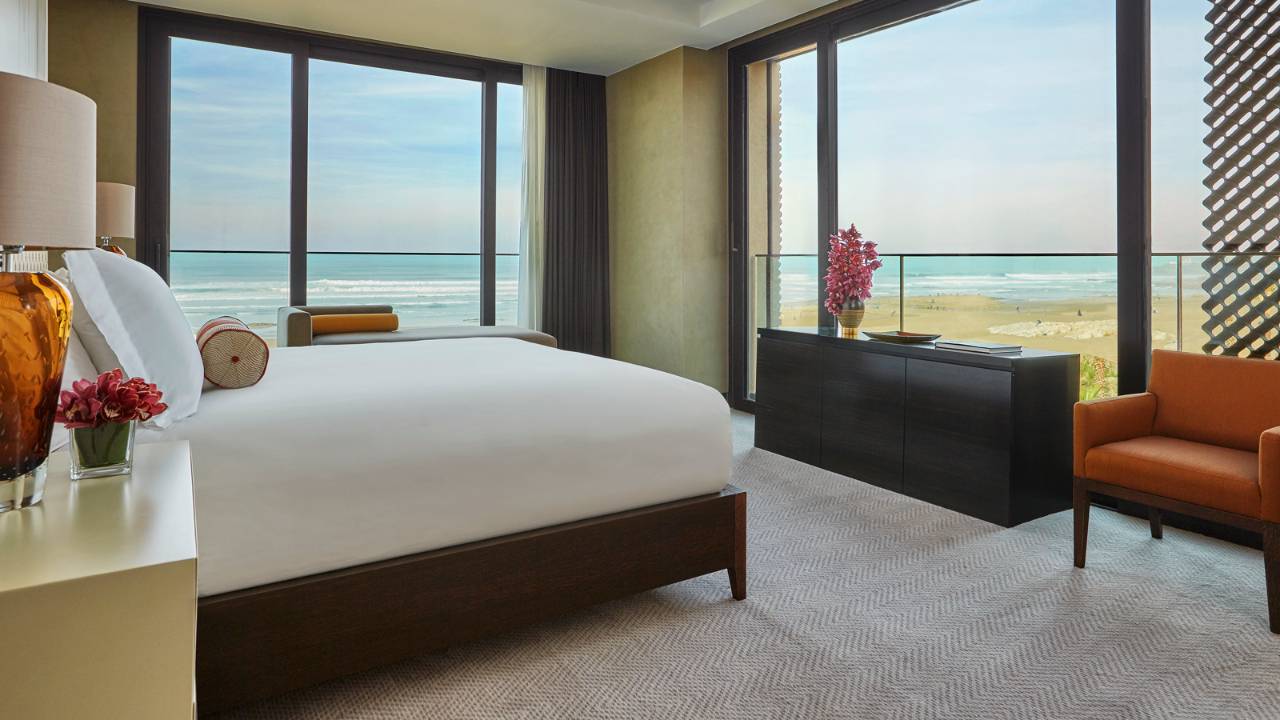 About Casablanca
Located on North Africa's Atlantic coast, Casablanca was a small port town until the early 1900s. During a period of dynamic growth in the 1920s, the city benefitted from some of France's foremost architects, who designed new neighbourhoods mixing art deco style with exotic flair – creating Casablanca's rich architectural heritage. The city gained international fame through the 1942 film, Casablanca, starring Humphrey Bogart and Ingrid Bergman – though the movie was shot entirely in Los Angeles.
Today, with a population of more than five million people, Casablanca is one of Africa's largest cities, serving as Morocco's economic and business centre, with a port that is now the largest in North Africa. Our five-star hotel guides you to all the best options for things to do in Casablanca, Morocco, including visiting one of the world's largest mosques, colourful traditional markets, medinas and art deco tourist attractions.
 For bookings, click here.
 Four Seasons Hotel Casablanca
Anfa Place Living Resort
Boulevard de la Corniche
Casablanca, 20050
Morocco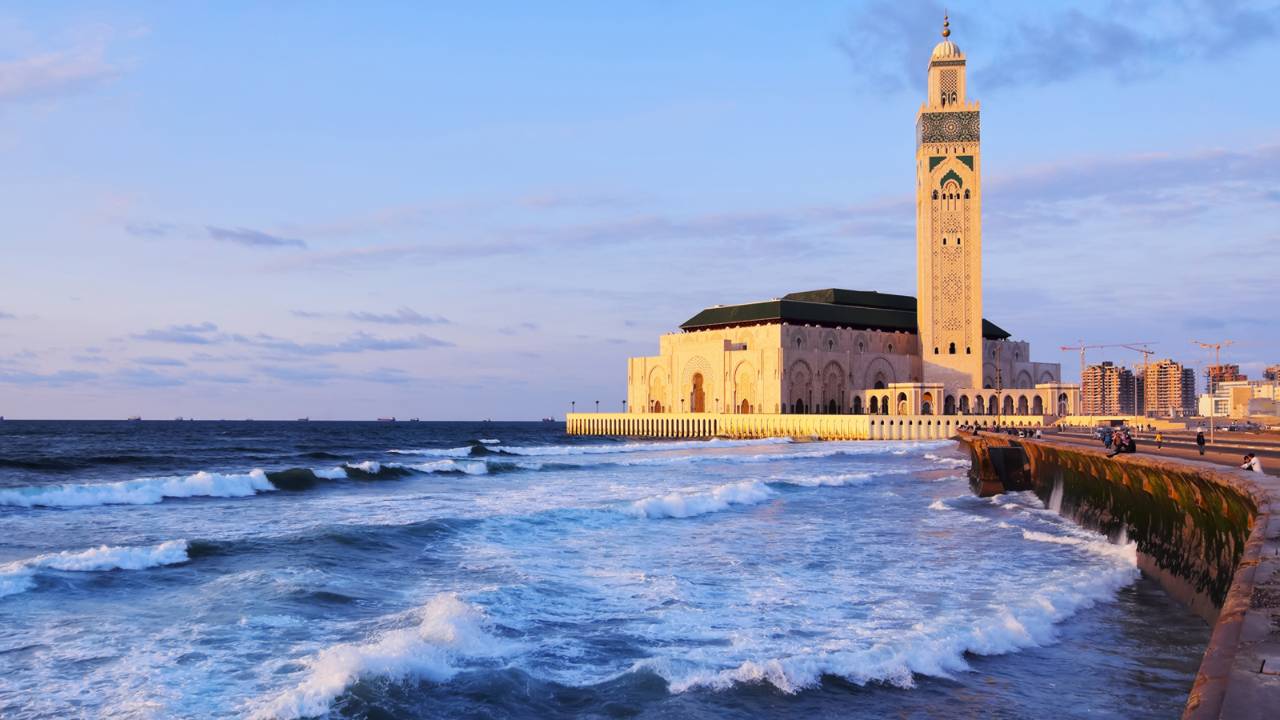 Recommended