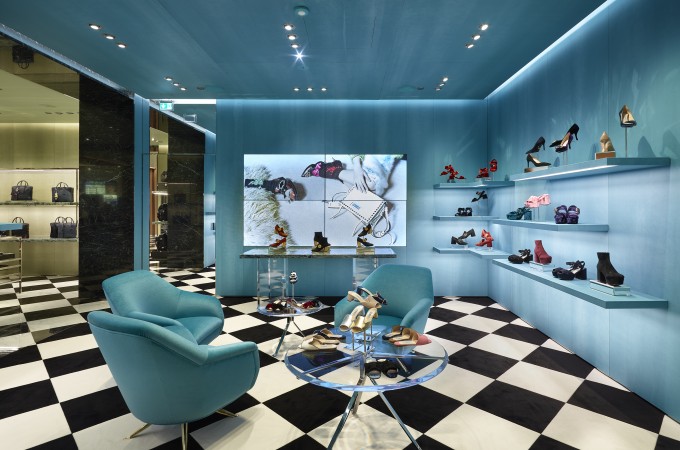 A NEW IMAGE FOR PRADA IN MUNICH'S DEPARTMENT STORE OBERPOLLINGER
Munich, July 15th, 2017 – Prada celebrates the reopening of its recently relocated store in Munich, inside the prestigious department store Oberpollinger.
The space covers a total surface area of about 180 square metres on a single level and houses the women's leather goods, accessories and footwear collections and men's leather goods and accessories collections.
The iconic checkboard motif in black and white marble is reinterpreted through the use of accentuated colour schemes.
The space is distinguished by Osvaldo Borsani's velvet chairs, produced in an exclusive edition for Prada, and polished steel-and-glass display counters.
New elements, such as the Alpi green marble doorways and shelves and a large video wall which screens content relatesto the current collections and special projects connected with them, create a modern atmosphere.
Recommended