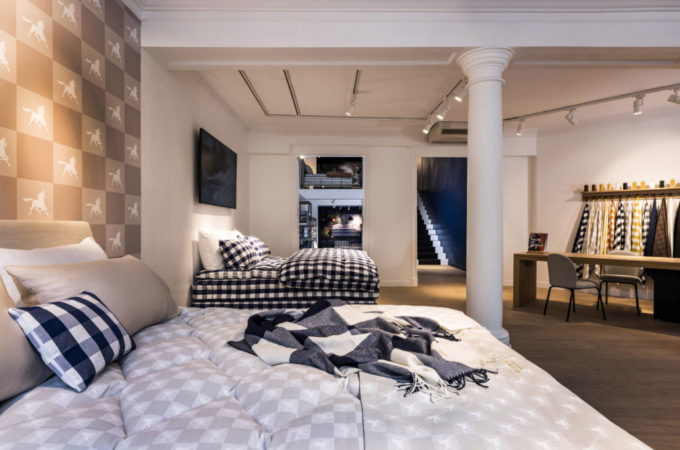 HÄSTENS IS NOW LOCATED ON THE RIVE GAUCHE – A MUST-VISIT IN PARIS
On the occasion of its 170th anniversary, Hästens, the Swedish manufacturer of exceptional beds, is opening its largest address in Paris at 52 rue de l'Université, Paris 7.
We had the chance to visit the spacious boutique the 6th of September and got a little tour during a petit déjeuner. Have you ever tried a Hästens bed? If not, it's time.
Until then, let's give you a hint: it's like a unique hotel experience (at home), entirely designed around sleep, it's like a cocoon, a sleeping spa, a wellness moment that benefits body and soul. It's the Ferrari among all beds. 
If you stop by in the beautiful district Saint Germain and the Hästens boutique to experience the unique wellness beds, you fill find a space of more than 200 square metres. This is the third Parisian address for the brand, which is already established in the 16th arrondissement and in the Marais.
On two floors, the new flagship presents the entire range of exceptional Hästens beds, including its most exclusive models, the Vividus and more recently the "drēmər", witnesses to the brand's know-how embodying six generations of dreams, achievements and excellence.
Handcrafted by Hästens' master craftsmen in Köping, Sweden, Hästens' exceptional beds stand for uncompromising quality and design. They are an exceptional tribute to Pehr Adolf Janson, the founder of the brand, and to the six generations that have since contributed to making Hästens the benchmark in the world market.
Enjoy the images of the store taken by Hästens and WWA.
Recommended