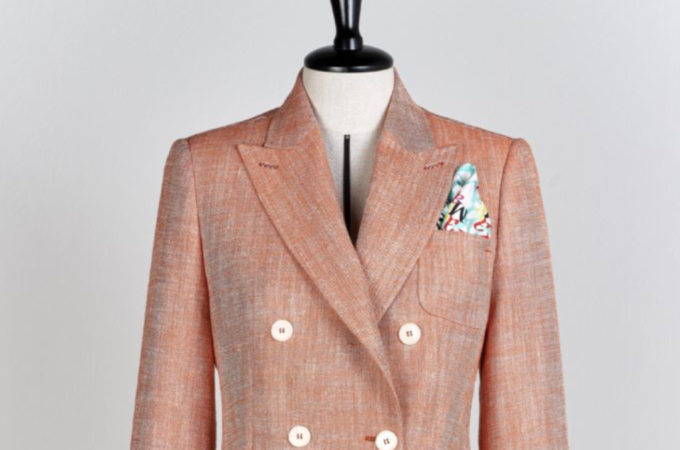 Max Mara – The Tailored Suit Project – SS21

Magnificent craftsmanship, high-quality materials and modern cuts.
All this is embodied in the current SS21 collection of the Tailored Suit project by Max Mara.
SPRING SUMMER 2021
Acknowledging the timeless modernity that only true classics are able to express, Max
Mara presents the Spring Summer 2021 collection of the Tailored Suit project. Simple,
versatile style are the hallmark values of the project. Outstanding craftsmanship
expertise, carefully executed proportions and research into new materials and
colours form the basis of absolute garments that as such are aimed at women of
different ages, with different styles, and are perfectly suitable for all sorts of occasions,
at any time of day. The quality of the Max Mara canvassed jacket is linked to men's
tailoring culture, using a painstaking technique that requires 345 minutes of work,
twice the time required for a standard jacket. The use of canvas on the inside, the fell
stitching of the 130 hand-sewn stitches on the armhole and the meticulous ironing
work ensure the Tailored Suit Project jacket moulds naturally to the female body.
Seven models, both double and single-breasted, crafted in different fabrics to meet
the needs of a woman who likes to wear her jacket for both work and leisure time. It
can be teamed with wrapover skirts or trousers, with a narrow or wide fit and with
darts. For Spring Summer 2021, rigorous fabric research offers panama wool and
mohair, wool, silk and cashmere mélange and top-quality overcheck and pinstripe
wool, with colours ranging from grey to navy and sky blue, as well as ivory, gold
caramel, green and pink. For the summer, yarn-dyed linen and silk, in colours ranging
from natural to orange, fuchsia and sea green.
Particularly significant for this season is the gold shade, with piping and lining on the
jackets.
WE ARE IN LOVE WITH THEM, especially the coral and pink one.
www.maxmara.com
Recommended