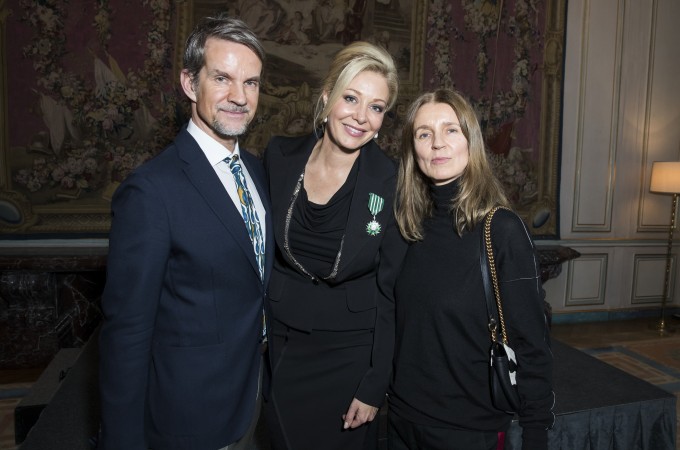 NADJA SWAROVSKI HONORED WITH FRENCH ARTS DISTINCTION
Nadja Swarovski, Member of the Swarovski Executive Board, has been made a Knight of the Order of Arts and Letters (Chevalier de l'Ordre des Arts et des Lettres) in recognition of her contribution to French culture, in particular her ongoing work to preserve the Château de Versailles.
Nadja Swarovski has been honored with the title of Knight of the Order of Arts and Letters in recognition of her tireless contribution to French culture through her support for projects in fashion, the arts and design, and at the Château de Versailles. Catherine Pégard, President of the Château de Versailles, presented Ms. Swarovski with this prestigious distinction during a ceremony at the Cercle de l'Union Interalliée on March 1, 2017.
Swarovski has enjoyed a close relationship with the Château de Versailles for the past 30 years, during which time the company has supported a number of notable projects. In 2011 the company provided new lighting systems for both the King's Chamber and Madame de Pompadour's apartments using specially designed crystal LED candles.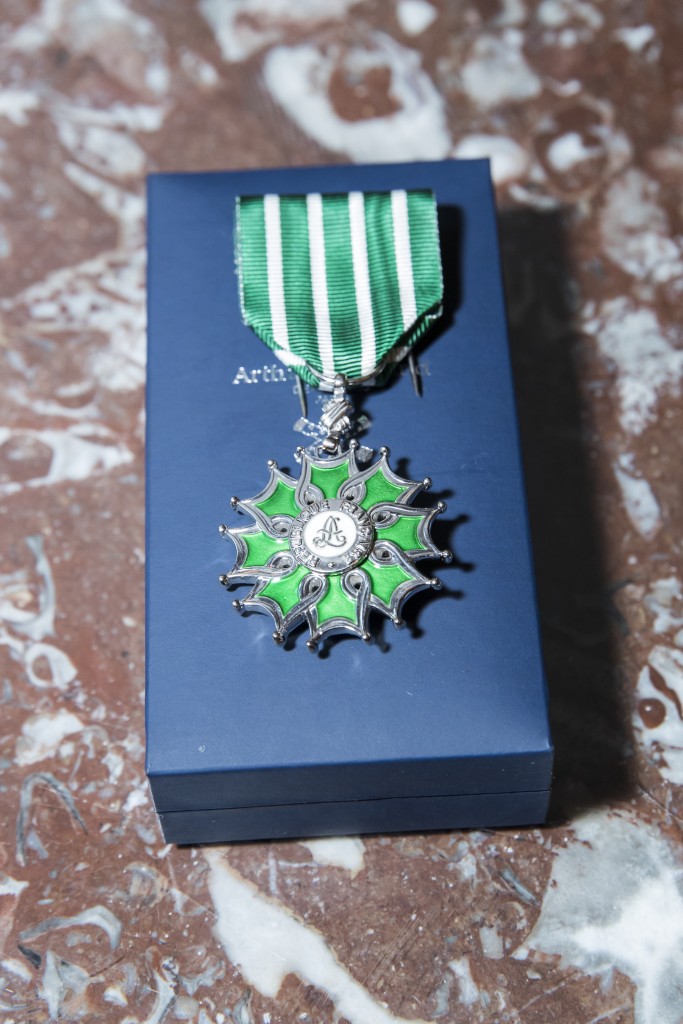 In 2013, Swarovski collaborated with designers Ronan and Erwan Bouroullec to create the Gabriel Chandelier, which became the first contemporary artwork to be installed in the palace in its history. The Gabriel Chandelier now hangs permanently over the Château's Gabriel staircase at the public entrance. Nadja Swarovski is also a member of the Executive Committee of the historic palace.
This honor also recognizes her significant contributions to the French arts and cultural scene. Nadja Swarovski has been instrumental in strengthening the relationships her great-great-grandfather forged with the Parisian fashion industry in the late 19th century, when he first provided visionary French designers with sparkling crystals to adorn their Haute Couture creations.
Swarovski also provided financial support for major renovations to the Palais de Tokyo in 2012 and has collaborated with renowned French institutions such as the Paris Opera and FIAC, France's premier contemporary art fair.
THE GUESTS
Nadja SWAROVSKI (Member of the Swarovski Executive Board), Catherine PEGARD (President of the Château de Versailles), Ulrike BUTSCHEK (Austrian Ambassador), Jean Pierre BLANC (Festival de Hyères), Ronan & Erwan BOUROULLEC, Nathalie COLIN (Swarovski), Alexandre DE BETAK, Mina D'ORNANO, Nathalie DUFOUR (ANDAM), Philippe FERRANDIS, Karlie KLOSS – wearing the Atelier Swarovski Core Collection Neva choker, earrings and ring & Allegra Bag in silver, Kimberly KLOSS (Karlie's sister), Rosemarie LE GALLAIS, Suzy MENKES (Vogue International), Pascal MORAND (Fédération Française de la Couture), Virginie MOUZAT (Vanity Fair), Maye MUSK, John NOLLET, Karla OTTO, Carine ROITFELD (CR Book), Xavier ROMATET (Condé Nast), Helmut SWAROVSKI, Stefano TONCHI (W Magazine), Elie TOP, Kim YOUNG SEONG (Chanel)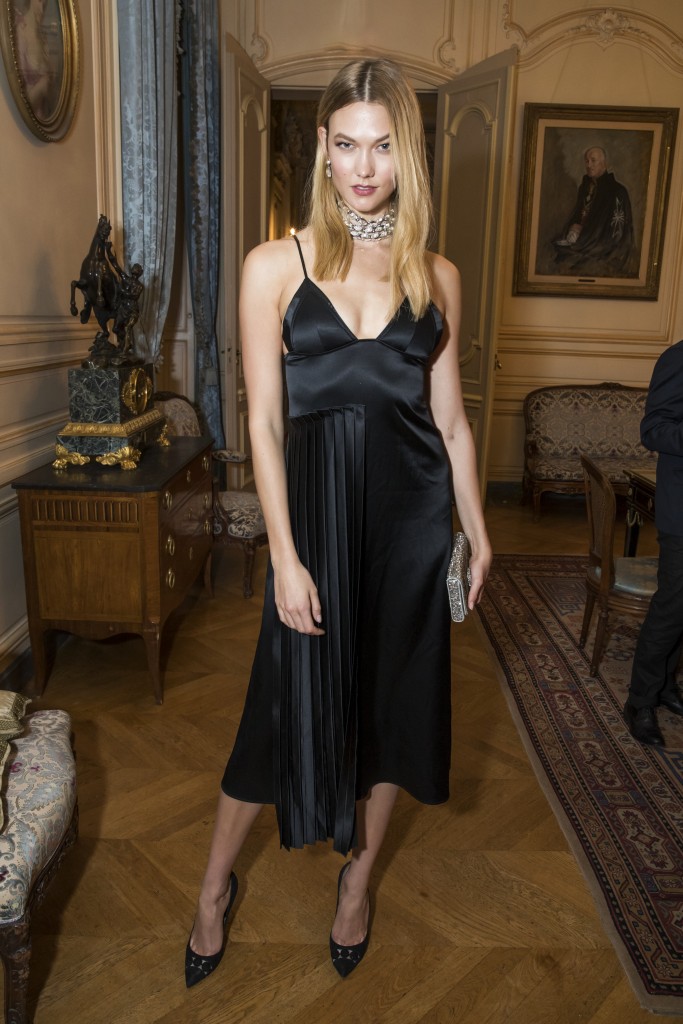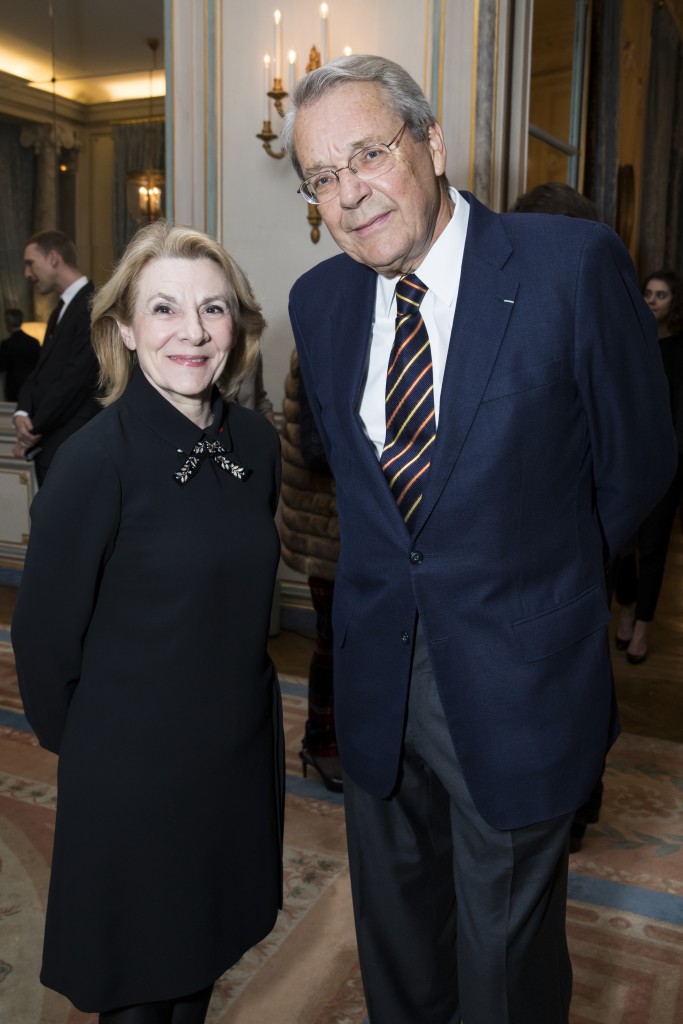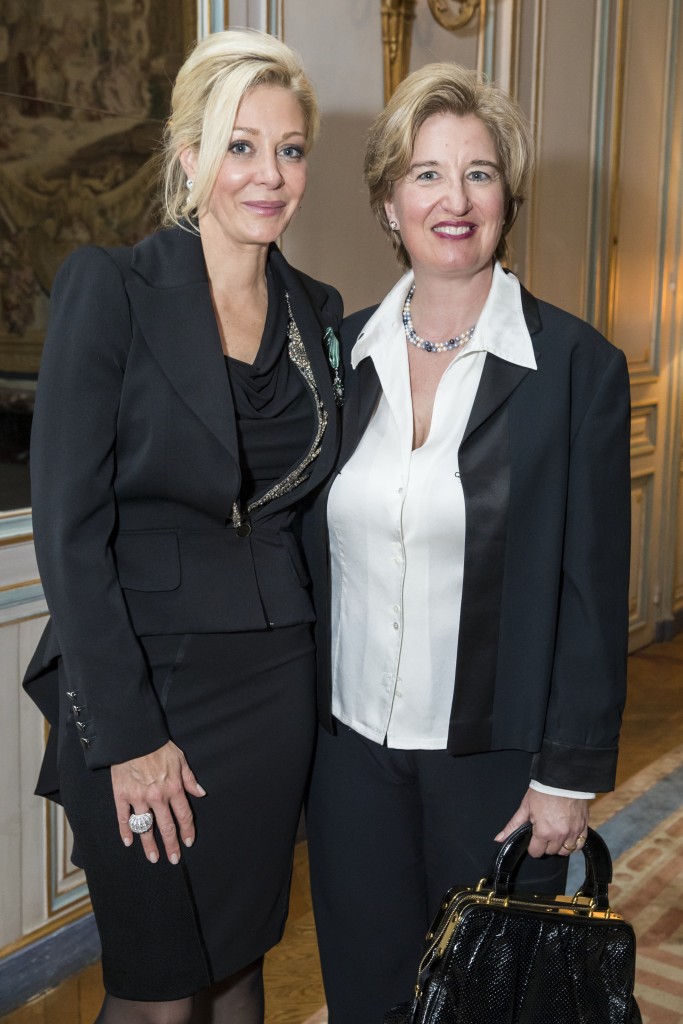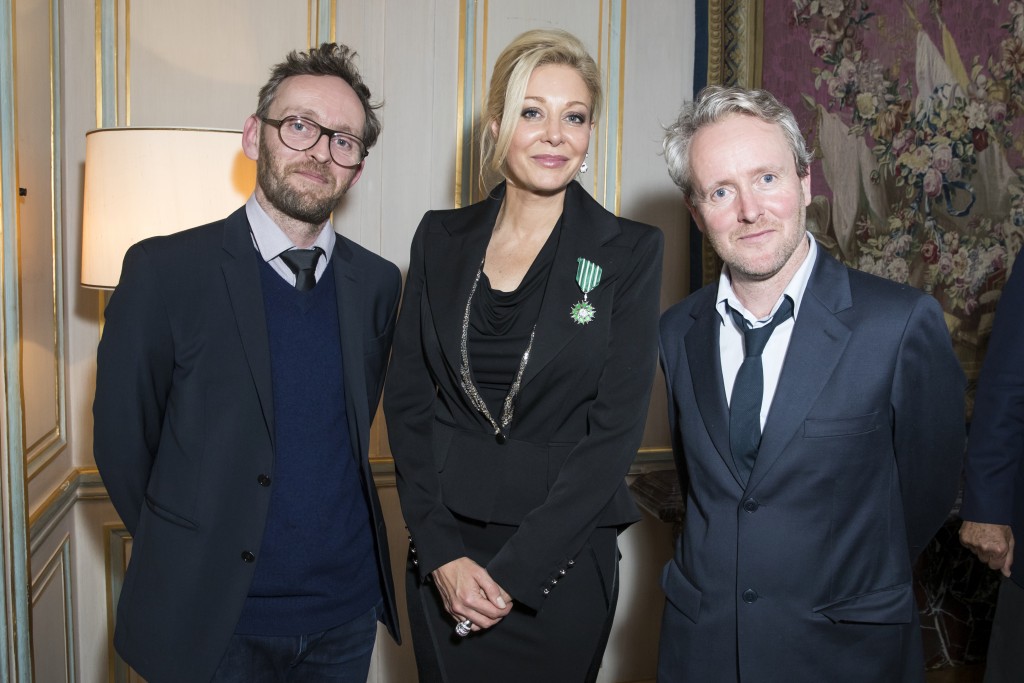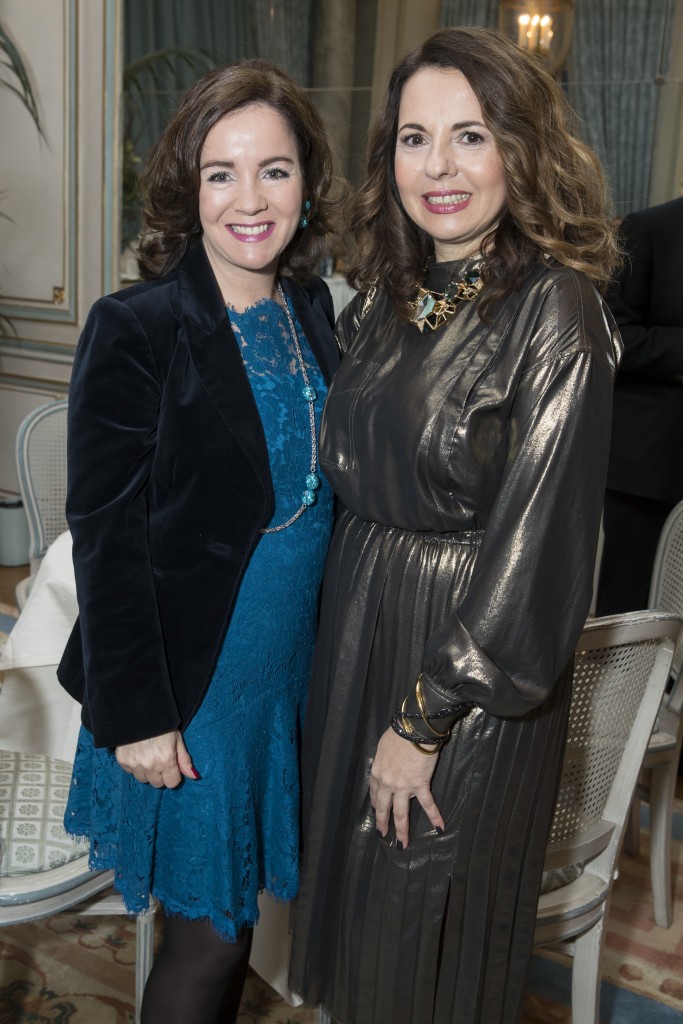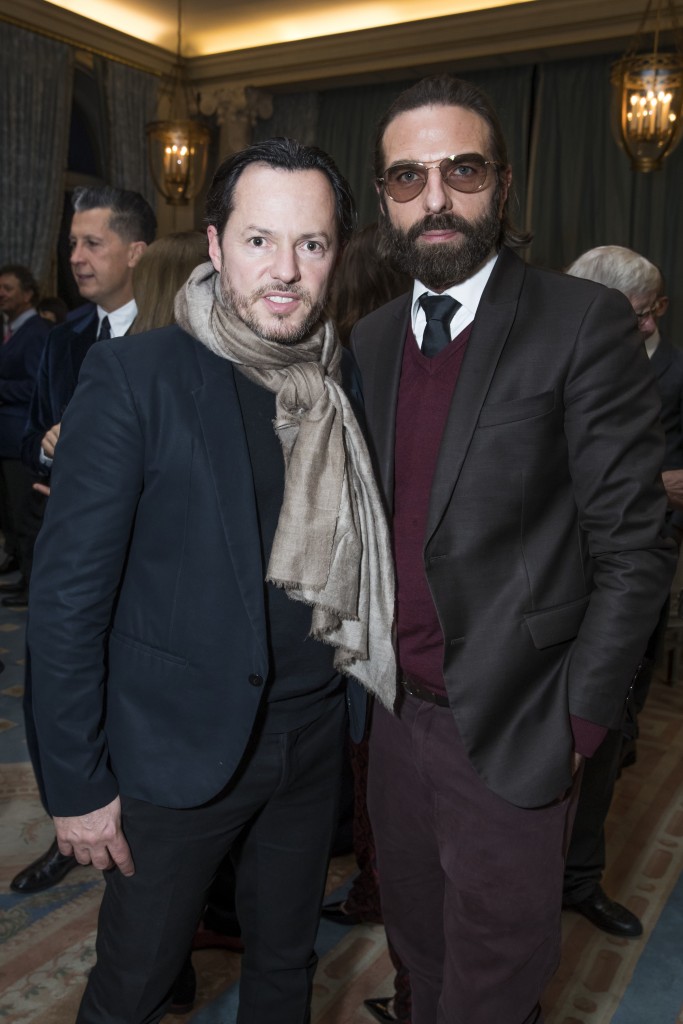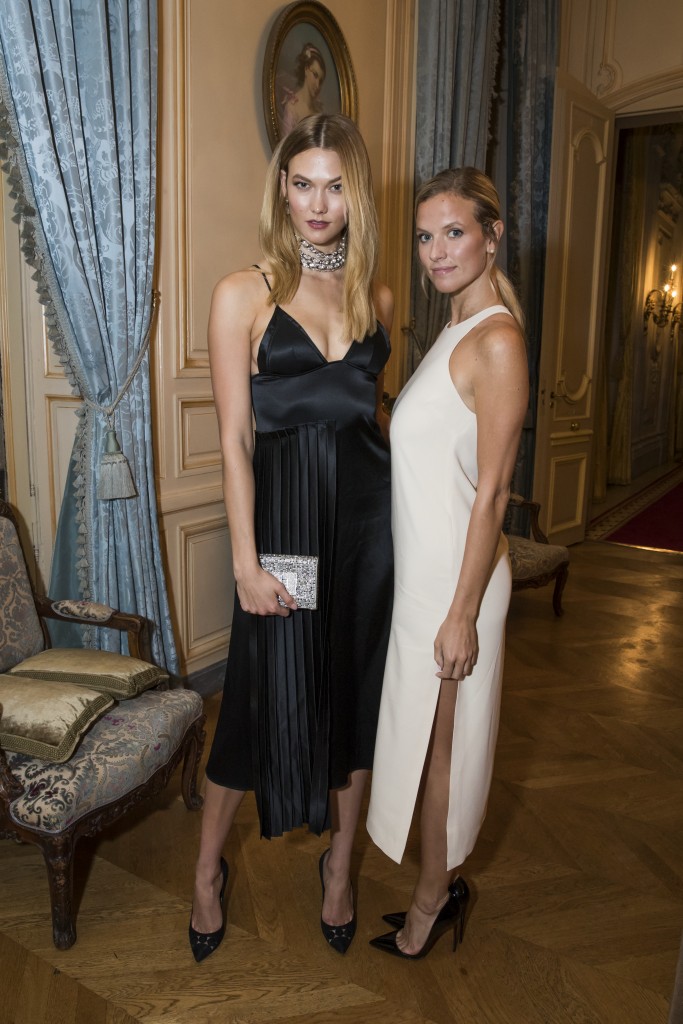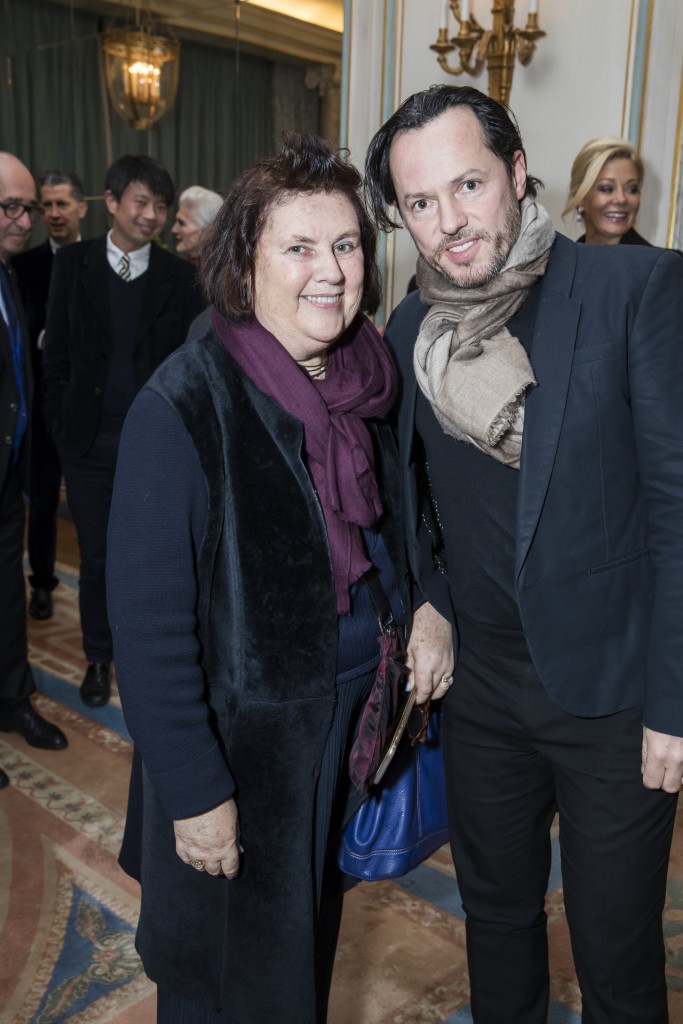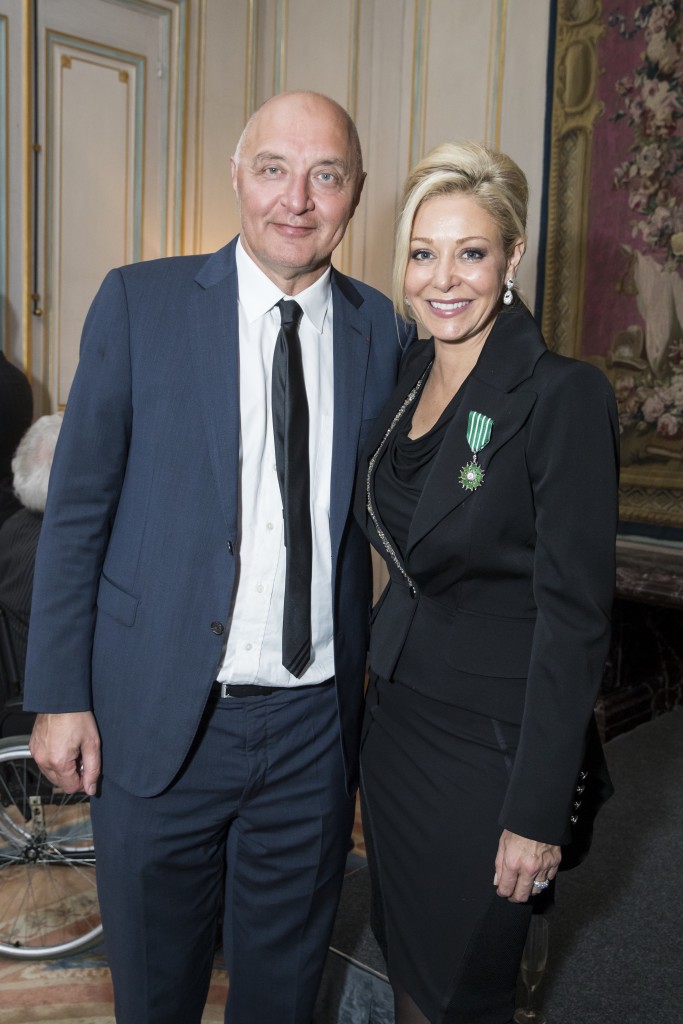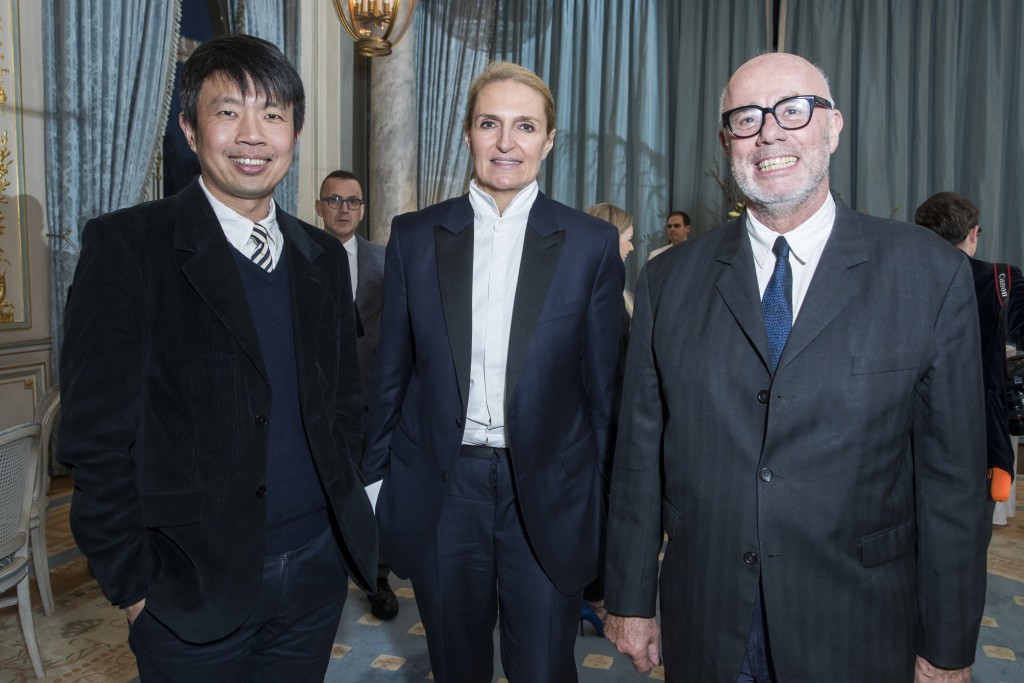 Swarovski
Swarovski delivers a diverse portfolio of unmatched quality, craftsmanship, and creativity. Founded in 1895 in Austria, the company designs, manufactures and markets high-quality crystals, genuine gemstones and created stones as well as finished products such as jewelry, accessories and lighting. Now run by the fifth generation of family members, Swarovski Crystal Business has a global reach with approximately 2,680 stores in around 170 countries, more than 26,000 employees, and revenue of about 2.6 billion euros in 2015.
Together with its sister companies Swarovski Optik (optical devices) and Tyrolit (abrasives), Swarovski Crystal Business forms the Swarovski Group. In 2015, the Group generated revenue of about 3.37 billion euros and employed more than 30,000 people. A responsible relationship with people and the planet is an integral part of Swarovski's heritage. The global Swarovski Waterschool education program has reached 257,000 children on the world's greatest rivers, and the Swarovski Foundation, set up in 2013, works to support culture and creativity, promote wellbeing, and conserve natural resources to achieve positive social impact.
Recommended