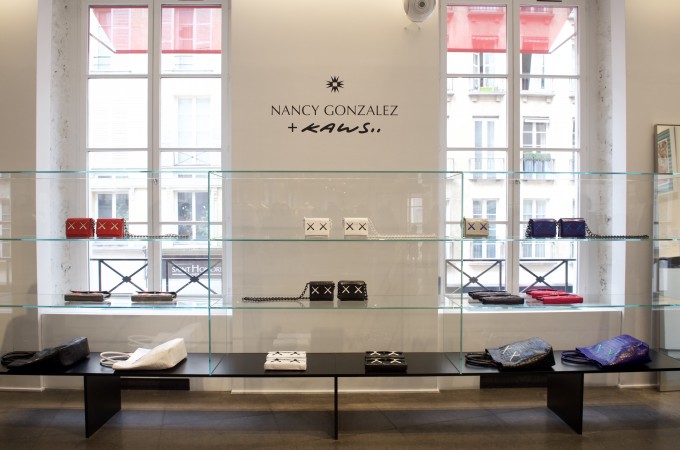 NANCY GONZALEZ X KAWS Shows Limited Edition Capsule Collection @Colette
Tuesday's in Paris 'chez Colette'.
A perfect day for our Editors to explore a fantastic new collaboration at our favorite place Collette in the famous Rue Saint-Honoré, Paris. Brooklyn and Columbia came together and present their artworks in the french capital. We've checked them out!
To celebrate the launch of the Nancy Gonzalez + KAWS capsule collection in limited edition, Santiago Barberi Gonzalez, President & Executive Creative Director of Nancy Gonzalez,
hosted a cocktail reception at colette followed by a private dinner at the Plaza Athénée, in presence of the New York artist KAWS and Ms. Nancy Gonzalez.
Maria Buccellat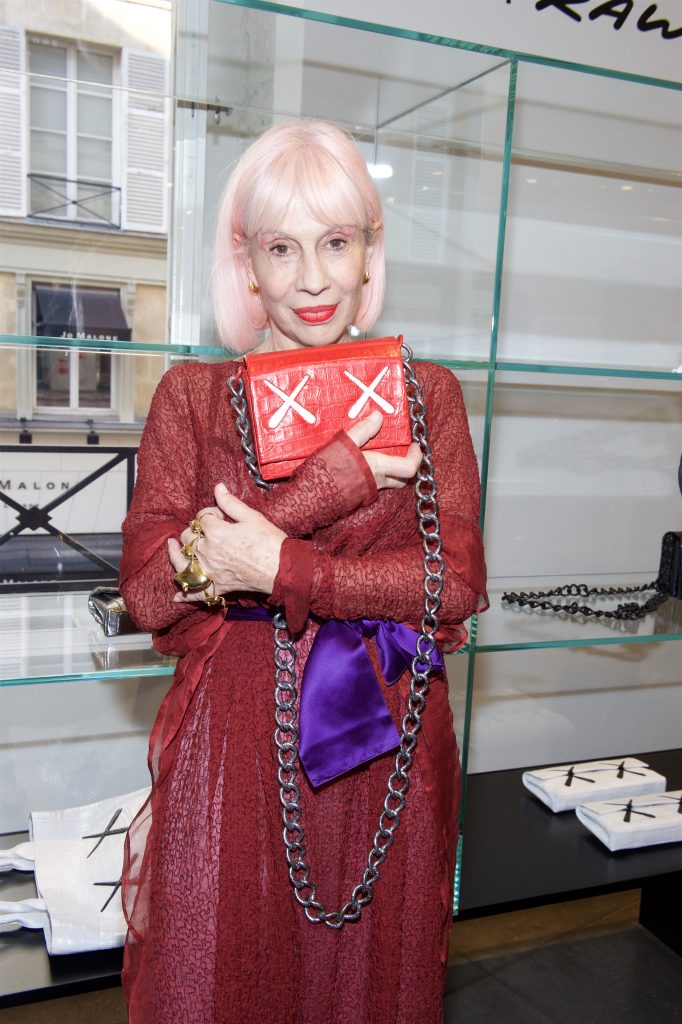 Marie Beltrami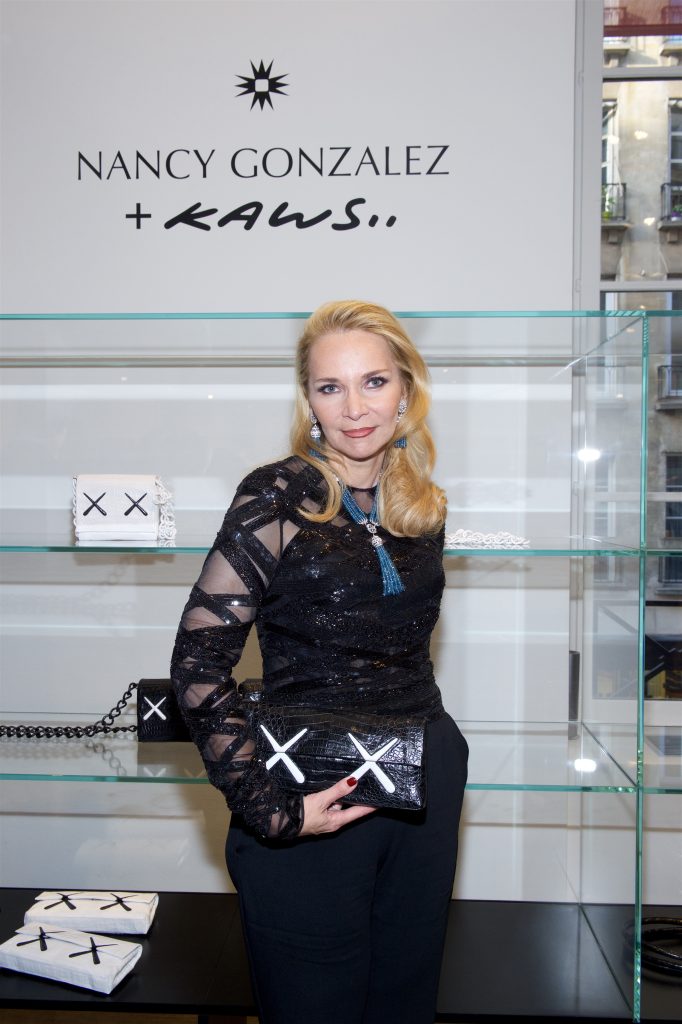 Astrid von Liechtenstein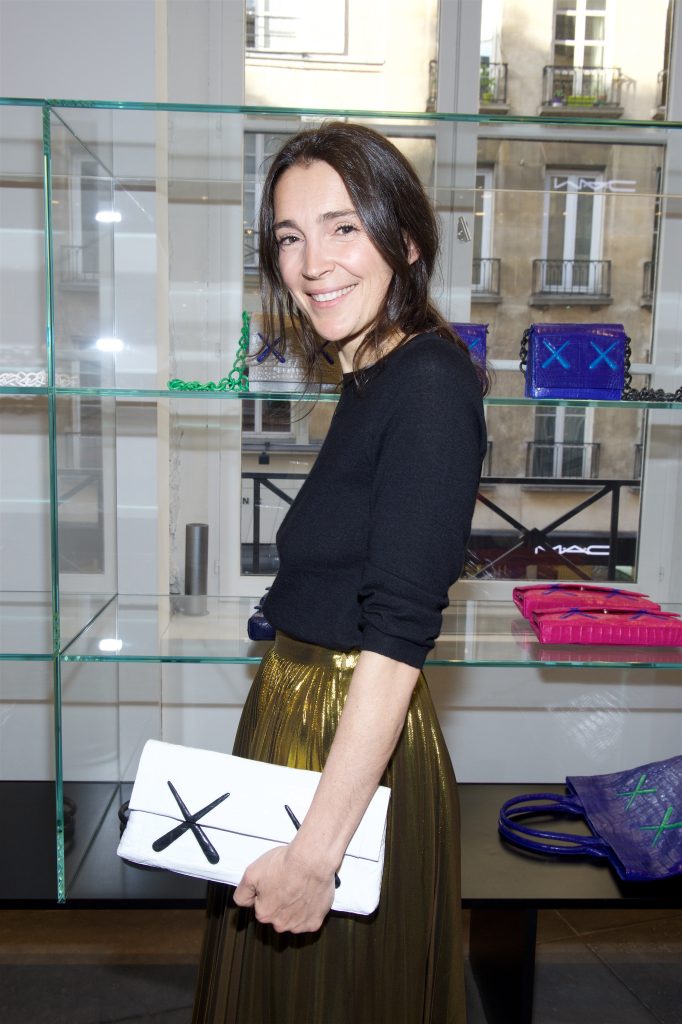 Ingrid Brochard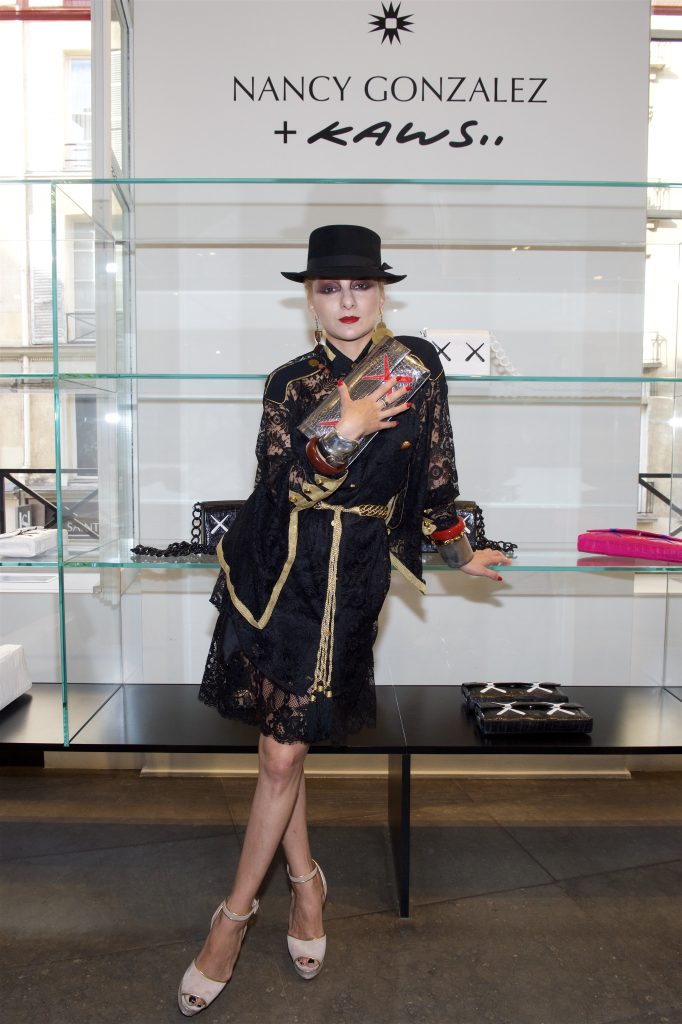 Catherine Baba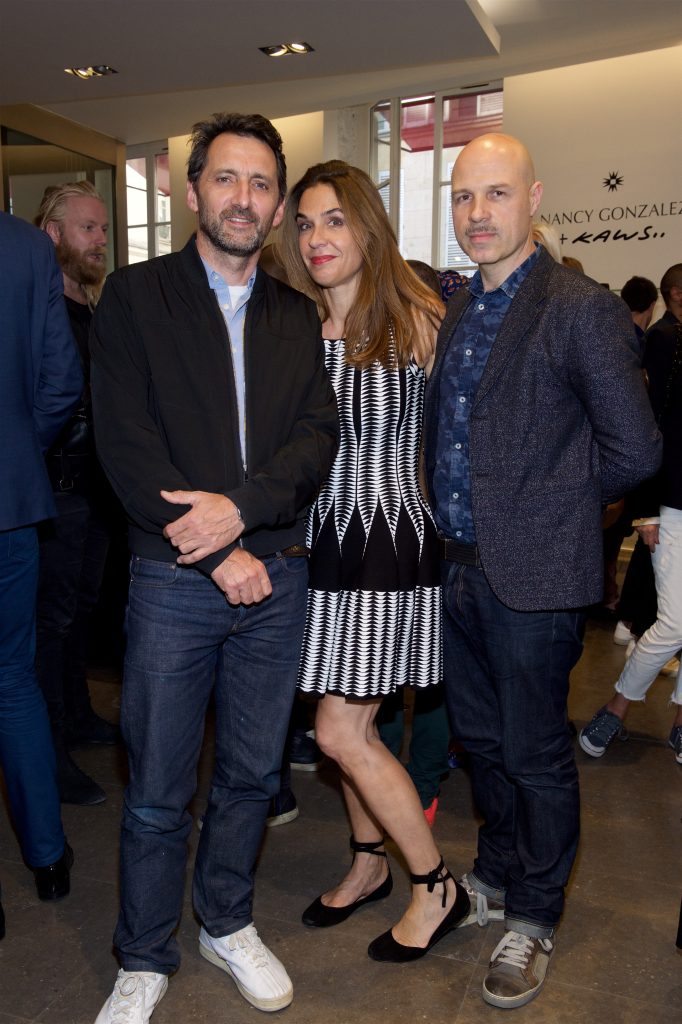 Xavier Veilhan – Jasmine Spezie – Samuel Boutruche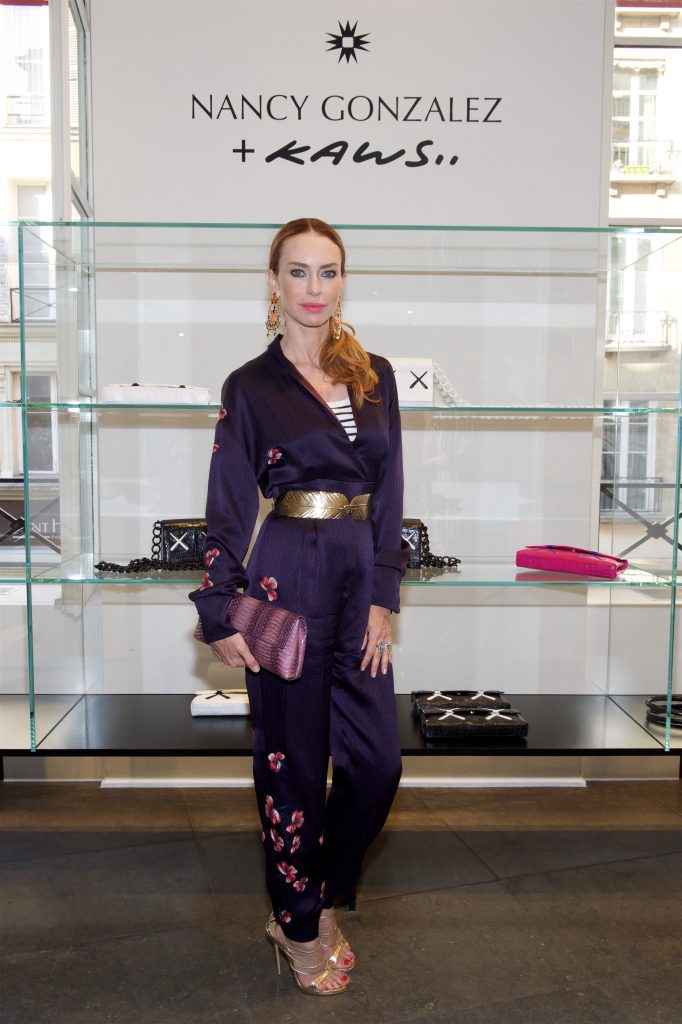 Yvonne Scio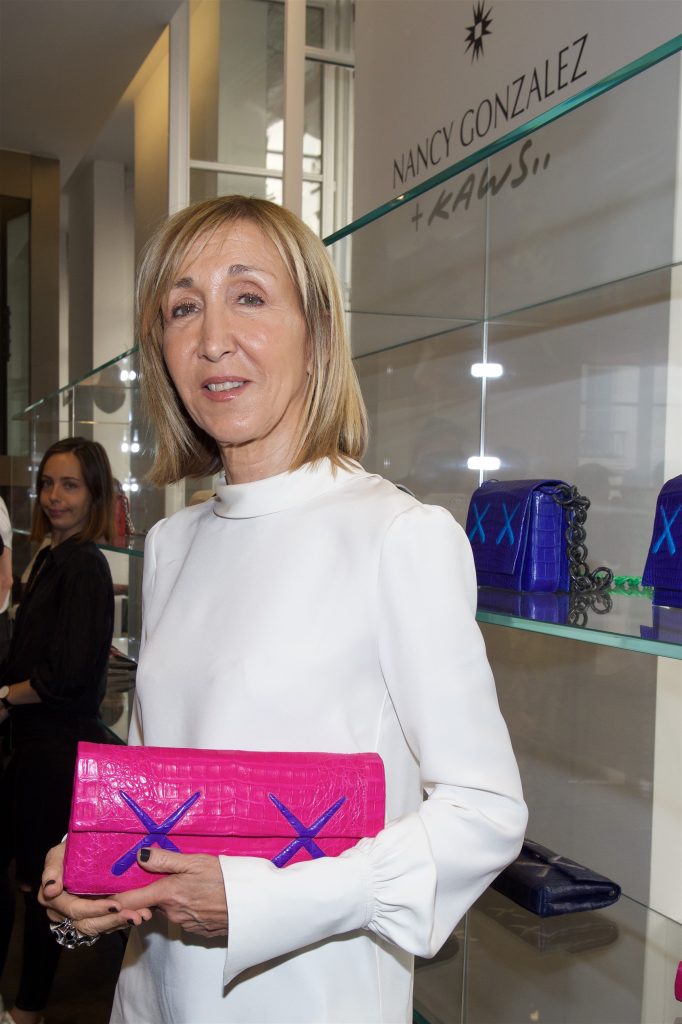 Patricia Marshall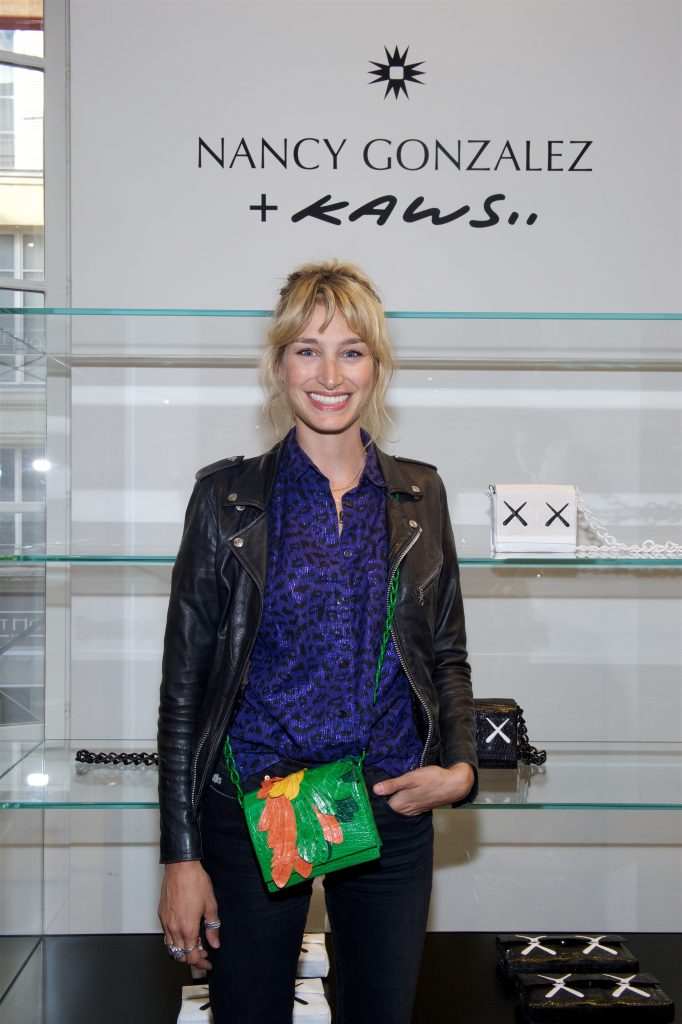 Pauline Lefevre 
Johan Creten, Helen David, Mélonie Foster Hennessy, Gus Gus, Hedieh Loubier, Hervé Mikaeloff, Elisa Nalin, Orlan, Jean-Michel Othoniel, Emmanuel Perrotin, Camille Peyrieux, Sylvia Toledano, Cathy Vedovi, Lorena Vergani, Prince Carl-Philipp von Croy, Princess Astrid von Liechtenstein, Tania & Vincent
_______________________
Nancy Gonzalez, the accessories brand celebrated for its unparalleled use of precious skins and bold use of color, has partnered with world-renowned artist KAWS on a limited edition capsule collection of crocodile handbags.
Brooklyn-based, KAWS is considered to be one of the most relevant artists of his generation. He has created a prolific body of influential work, which both engages millennials with contemporary art and straddles the worlds of art and design. KAWS previously collaborated with Nancy Gonzalez in 2012 to create a one-of-a-kind Leaf tote to be auctioned at the TWO x TWO for AIDS and Art Gala in Dallas, TX.
"When deciding who I wanted to launch the Nancy Gonzalez 'Artist Series' with I immediately thought of KAWS," says Santiago Barberi Gonzalez, President and Executive Creative Director of Nancy Gonzalez. "His precise use of color, his sense of humor, the graphic yet anecdotal imagery…his work is like a long lost friend… It comfortably belongs. These are all attributes that we believe our bags also have. As different as our work is, the shared intrinsic characteristics are deeply important to me as they are very difficult to achieve."
KAWS' iconic XX motif is displayed across each bag in a contrasting color, coming from within and creating a three dimensional effect. Each color combination was handpicked by KAWS from Nancy Gonzalez' immense library of crocodile. KAWS' mastery of color is paired with Nancy Gonzalez' mastery of creating the unexpected. Tomato red is paired with anthracite, deep navy with bright green, dove grey with cobalt blue and for the ultimate extravagance, albino crocodile is marked with two pure black Xs.
"Nancy Gonzalez' collaboration with KAWS marries art with pure luxury. Using crocodile bags as a canvas for KAWS' famous XX's showcases the brand's mastery and irreverence in the manipulation of the exotics," says Gonzalez. "It is impossible not to smile when you see these creations."
The Nancy Gonzalez + KAWS collection will be available in a limited edition of 15 sets and each set is comprised of three Leaf tote bags, five Gio cross body bags and five Gotham clutches. Each bag is numbered and stamped with an official "Nancy Gonzalez + KAWS" label inside and will be handcrafted by Nancy Gonzalez' team of skilled artisans. The collection will make its debut at iconic luxury retailer, Colette during Haute Couture on July 4, 2016 in Paris. The Nancy Gonzalez + KAWS collection will be available at some of the most luxurious retailers around the world such as Boon The Shop in Seoul, Aishti in Beirut, Luisa Via Roma in Florence and Bergdorf Goodman in New York, amongst others. This partnership will serve as the first in a series of artist collaborations for the brand, which will launch each year in a similar format.
For more information on Nancy Gonzalez please visit: www.nancygonzalez.com and for more information on KAWS please follow him on Instagram @KAWS
Recommended