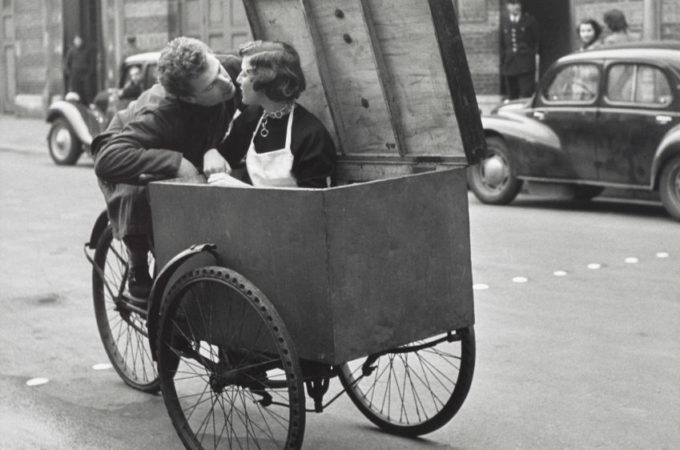 Phillips Presents 'Impressions Parisiennes': A Collection of Photographs
Phillips Presents "Impressions Parisiennes": A Collection of Photographs
A collection of 66 photographs from a single owner will be auctioned in Paris on November 30.
PARIS – NOVEMBER 6, 2023 – Phillips is pleased to announce 'Impressions Parisiennes': Une Collection de Photographies, an auction of 66 photographs to be held in Paris on November 30. Drawn from an extensive collection, these works have been meticulously selected to celebrate the unique spirit of the City of Light. Among the highlights are essential works by renowned twentieth-century photographers such as Melvin Sokolsky, Henri Cartier-Bresson, William Klein, André Kertész, Lillian Bassman and René Groebli, to name but a few. The top lots can now be previewed online, and the public exhibition of all 66 photographs will run from 25 November to 30 November in Phillips' Paris exhibition space on Rue du Bac.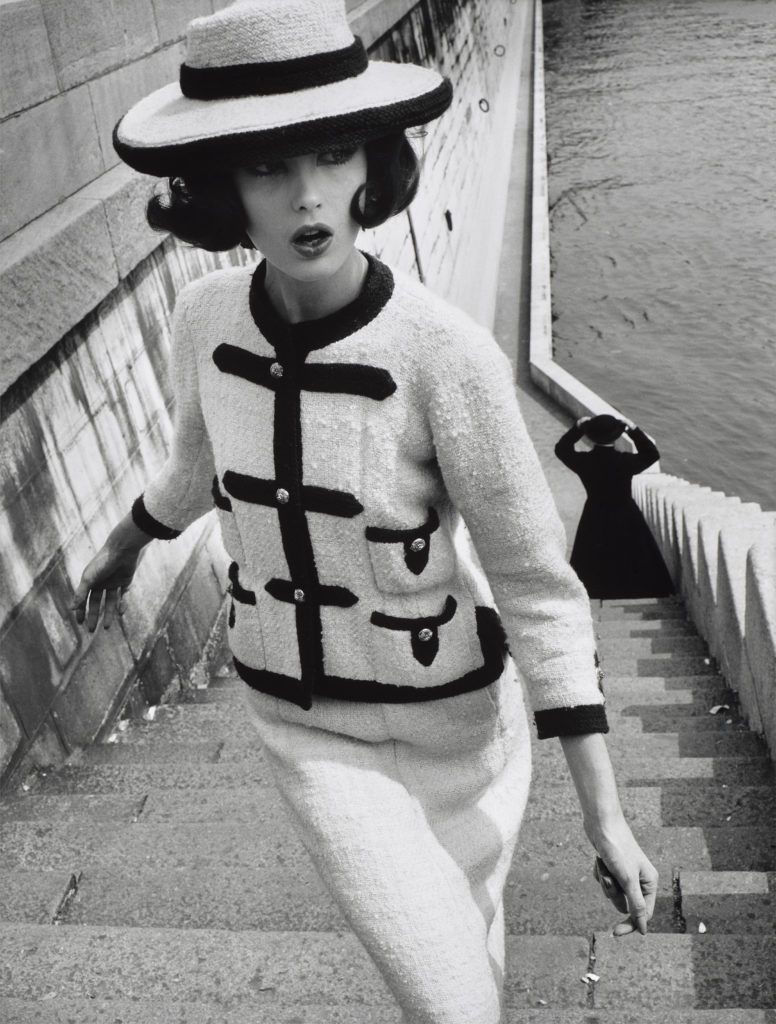 William Klein, Dorothy + Little Bara, Paris
Vanessa Hallett, Vice President Americas and Global Head of Photography at Phillips, said: "We are delighted to present this charming collection in Paris, a city that has played a central role in the history of photography since the medium's inception in 1839. These works are a tribute to Paris, its people and all that this incomparable city represents. Working closely with the collector who owns these photographs, we explored the subjects they address and the photographers who signed them, leading to the strategic decision to present this collection in Paris. This selection of photographs pays tribute to the discerning eye of the collector and captures the romantic, joyous and seductive spirit of Paris. We are delighted to present these extraordinary works at the exhibition opening on 25 November in our Parisian gallery on Rue du Bac."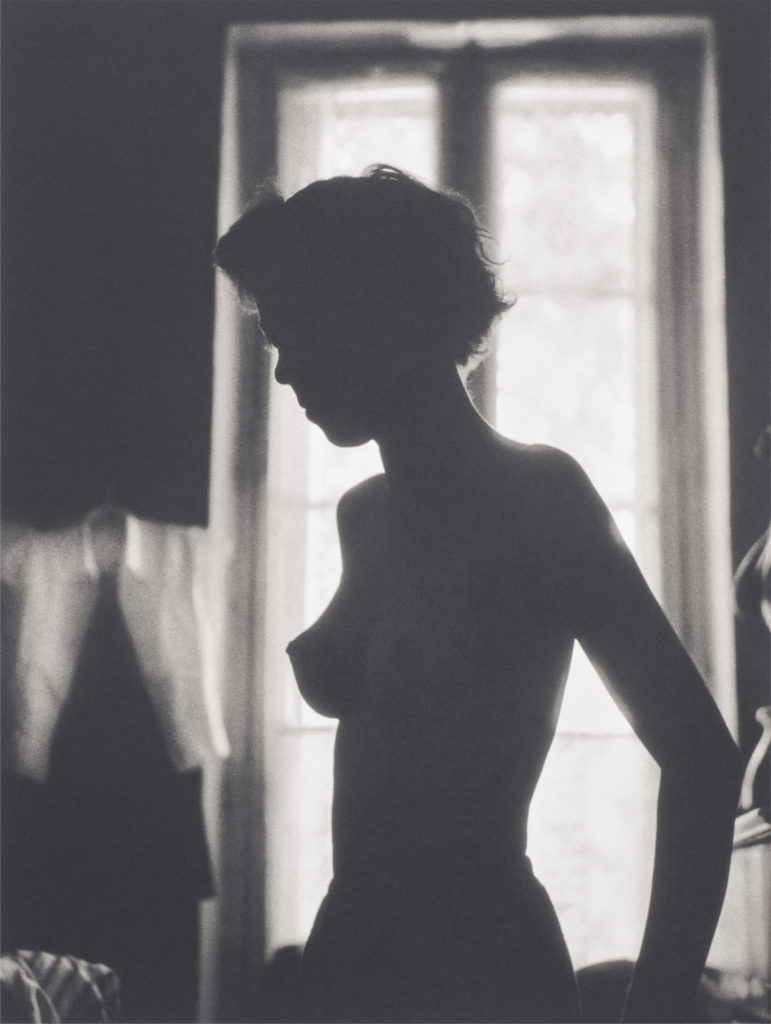 René Groebli, The Eye of Love Portfolio, 1952
A portfolio of 12 photographs by Melvin Sokolsky is the centrepiece of the sale. Melvin Sokolsky's photographs of models in bubbles combine technical innovation with a clever, surreal sense of humour. Originally designed to showcase the spring 1963 fashion collections, these images continue to provoke wonder today. A self-taught artist, Melvin Sokolsky studied art history and began photographing for magazines in the 1950s. His great creativity attracted the attention of Henry Wolf, artistic director of Harper's Bazaar, who became a fan of his unconventional approach. The photographer has always maintained a high standard in his work, whether it be credited editorial commissions or anonymous publications for advertisers.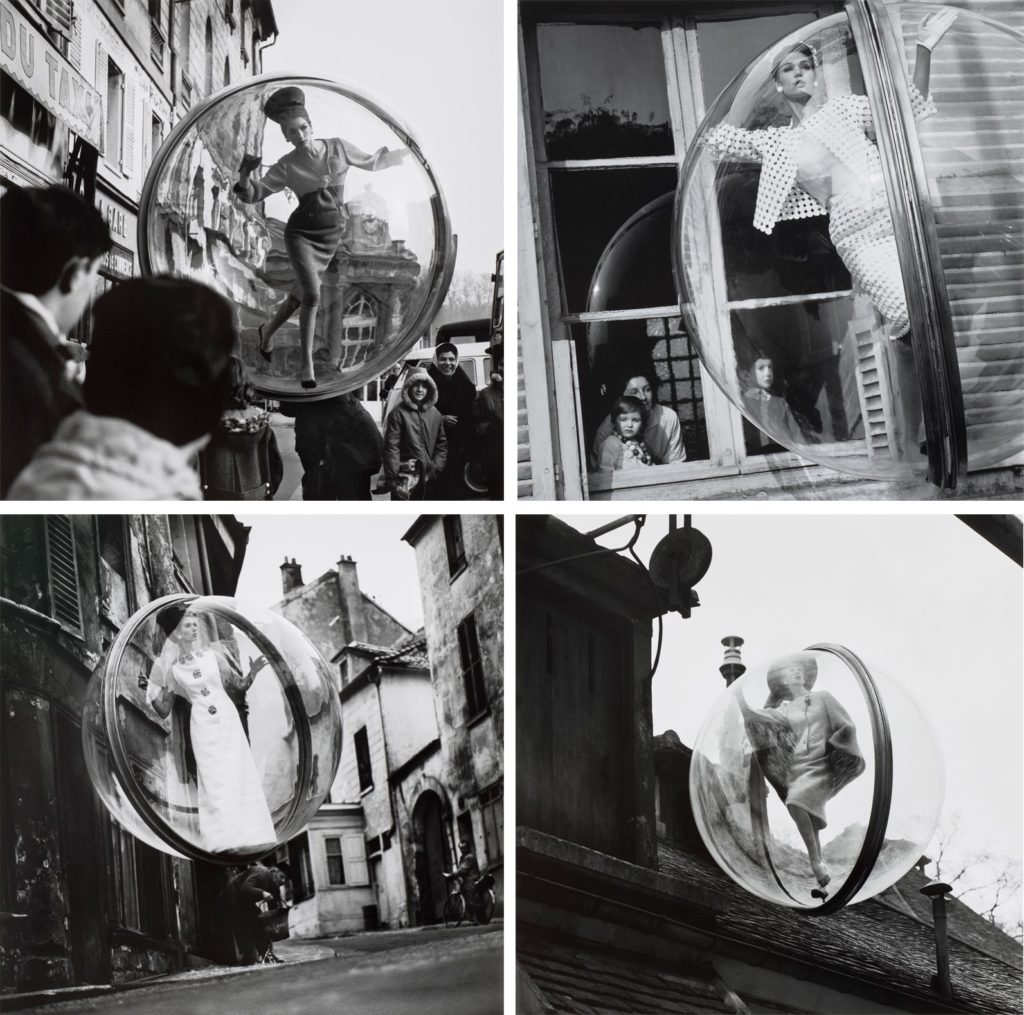 Melvin Sokolsky, Paris Portfolio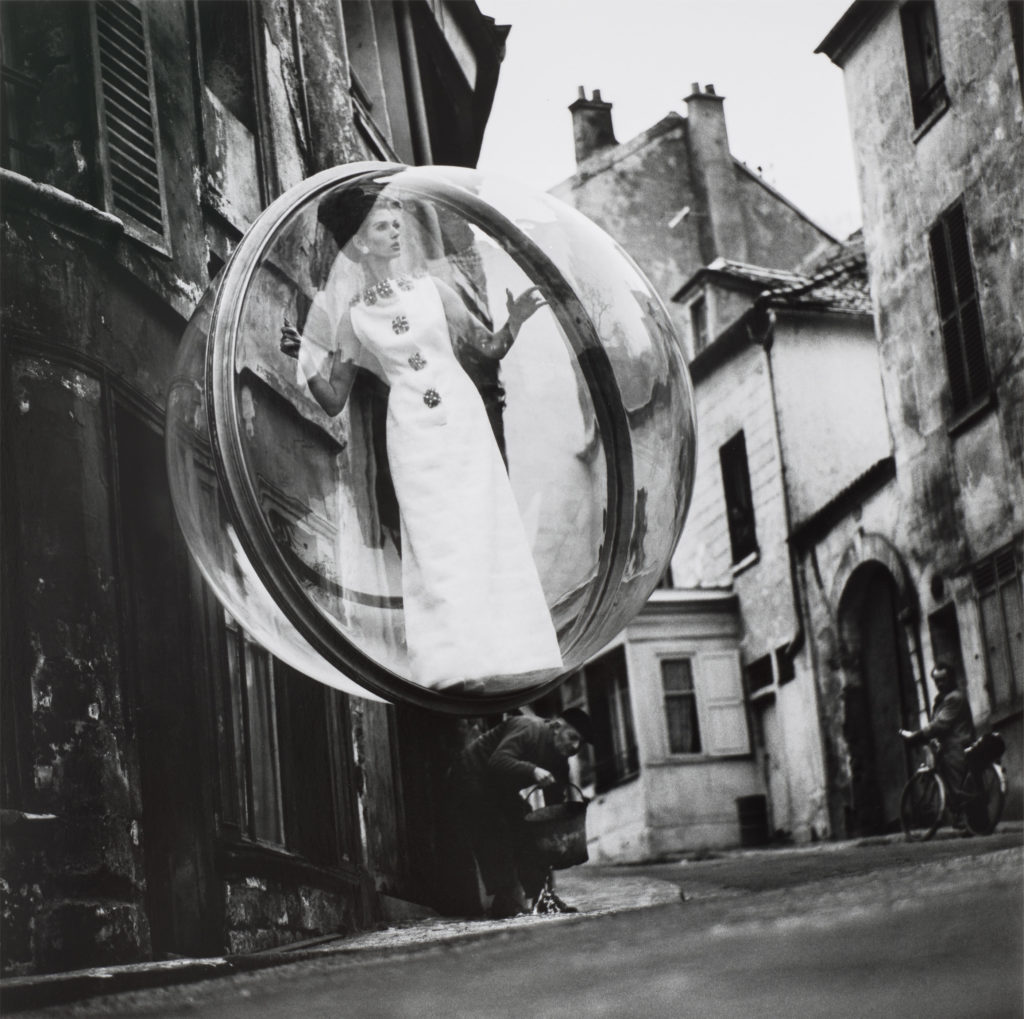 Melvin Sokolsky, Paris Porfolio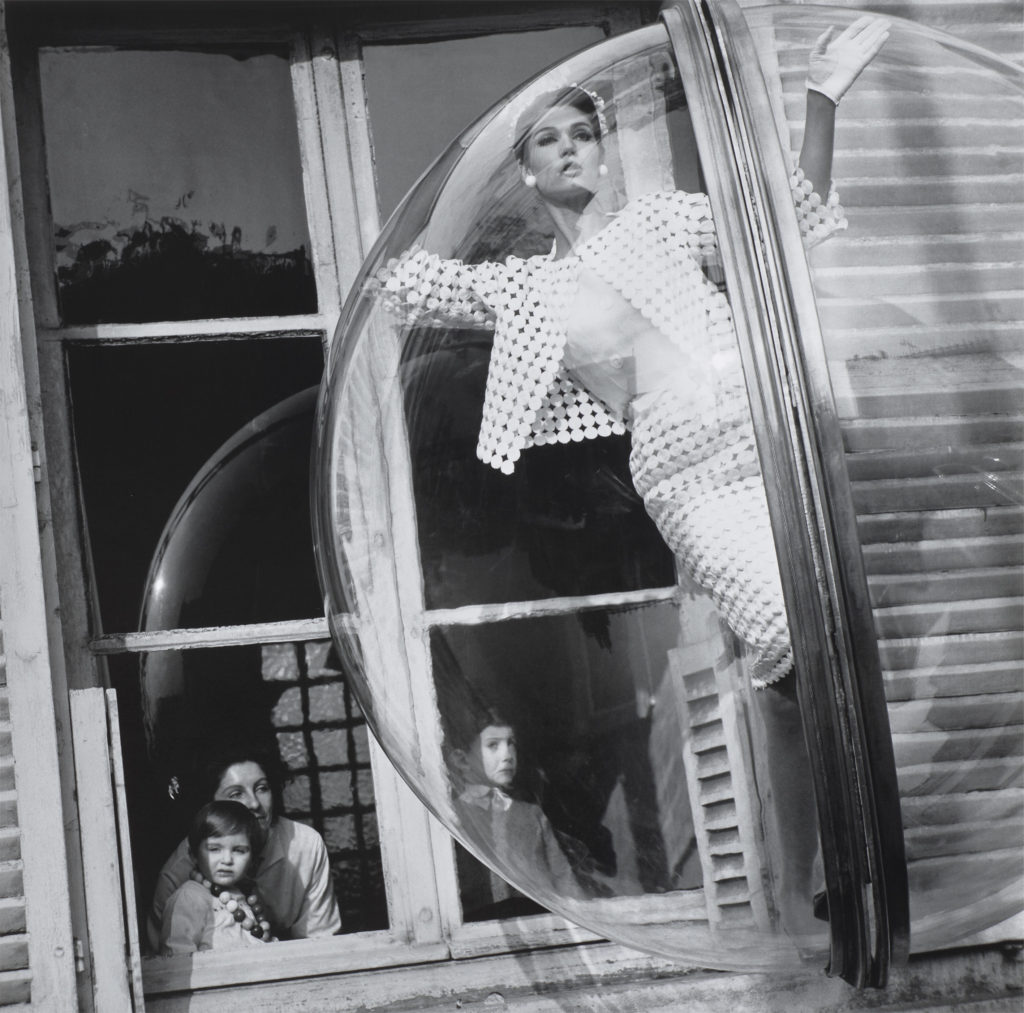 Melvin Sokolsky, Paris Porfolio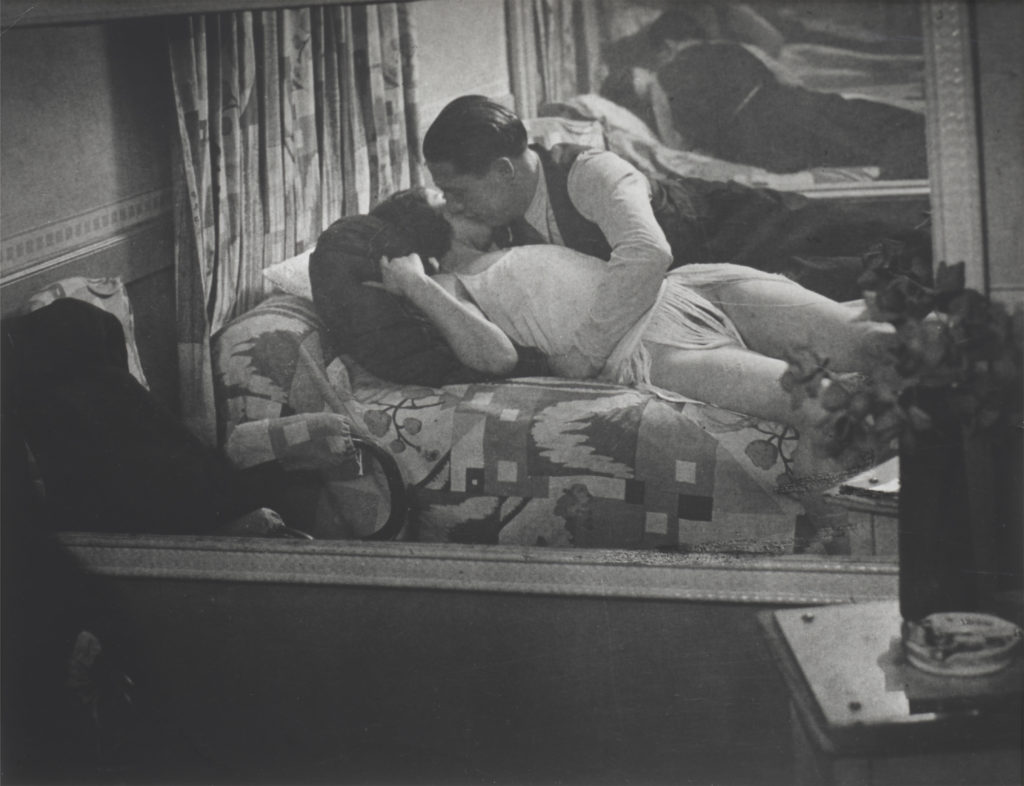 Brassaï (Gyula Halász), Lovers Reflected in Mirror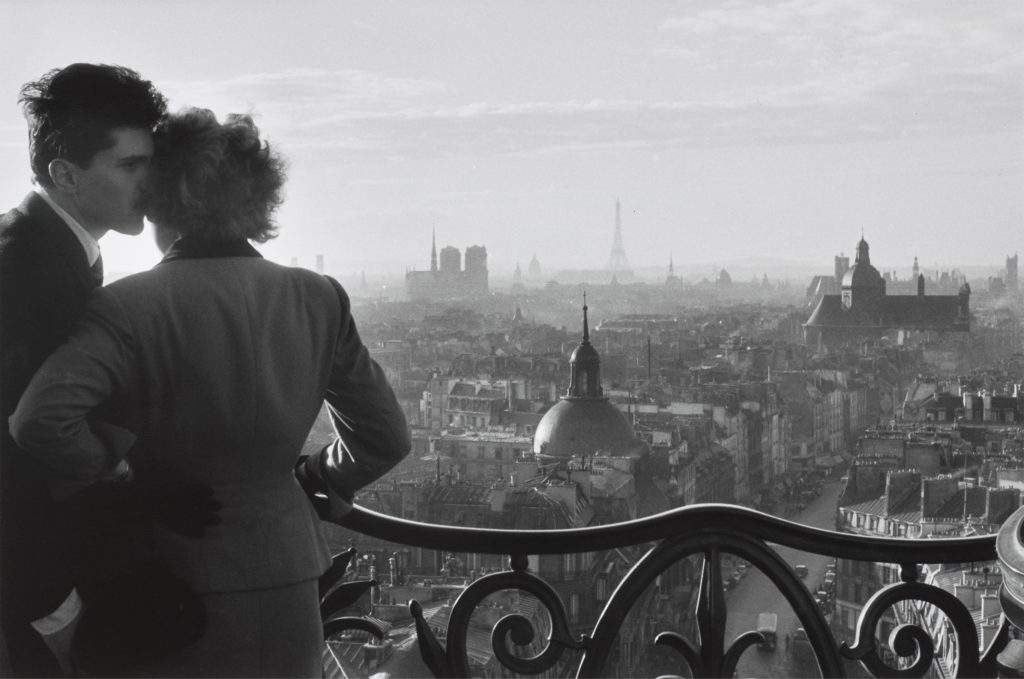 Willy Ronis, Les amoureux de la Bastille, Paris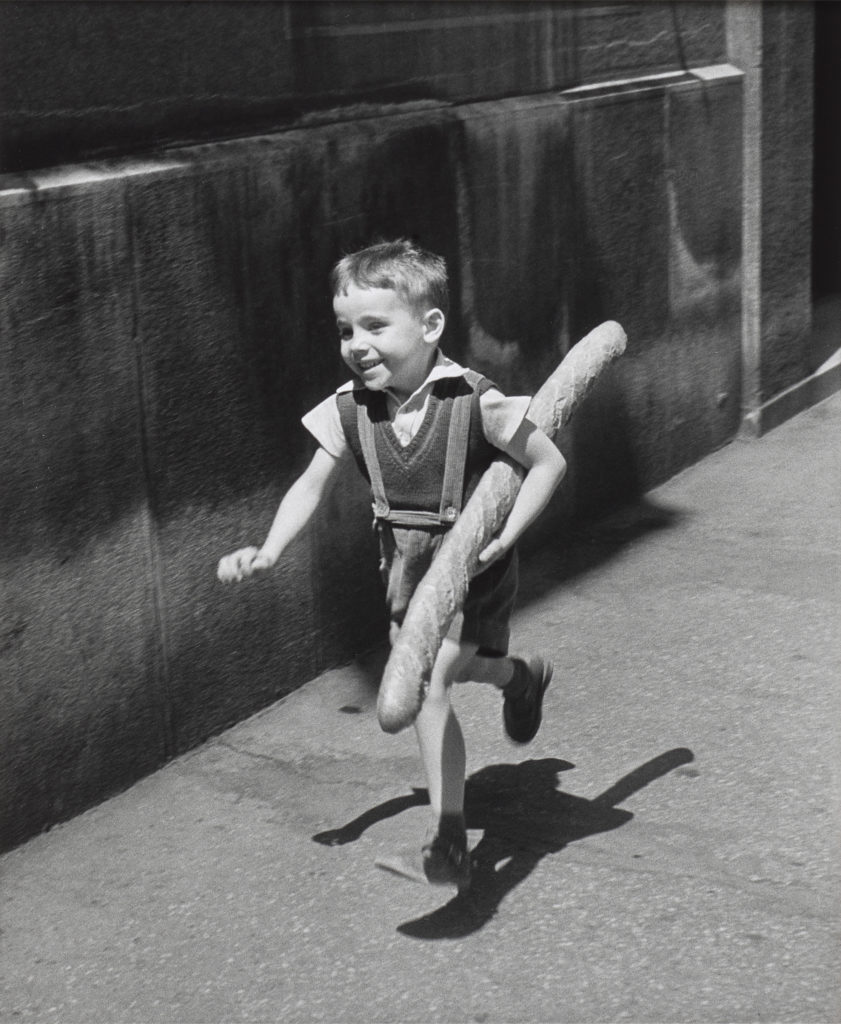 Willy Ronis, Le Petit Parisien, Paris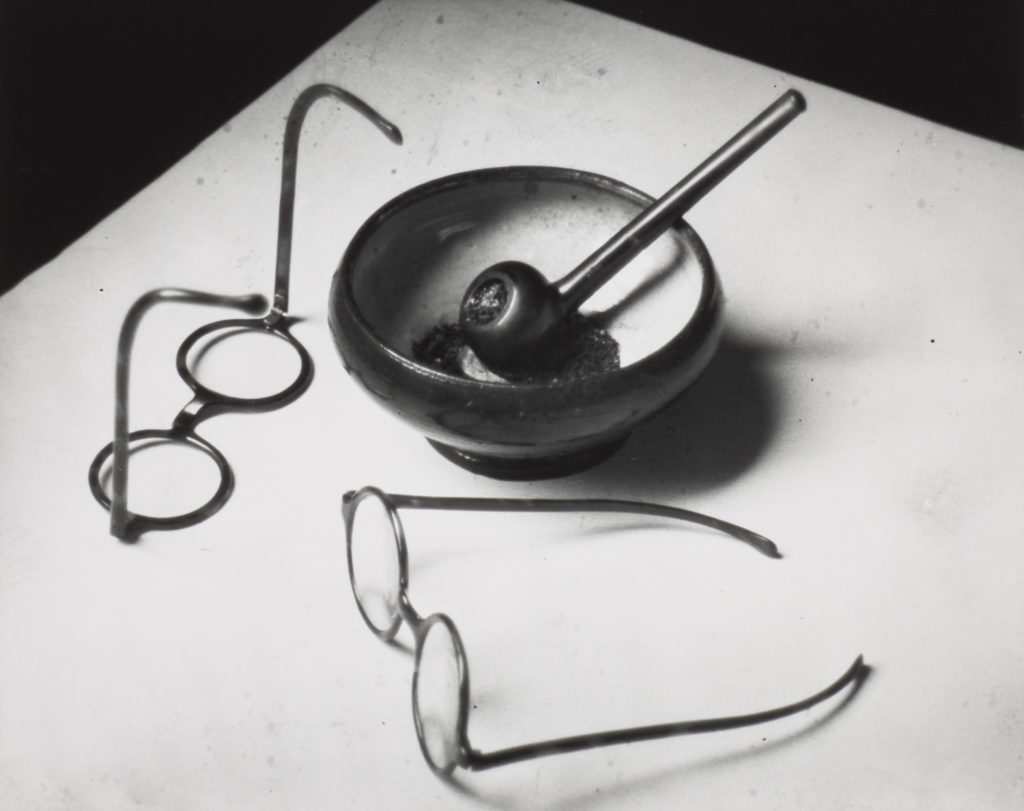 André Kertész, Pipe and Glasses, Paris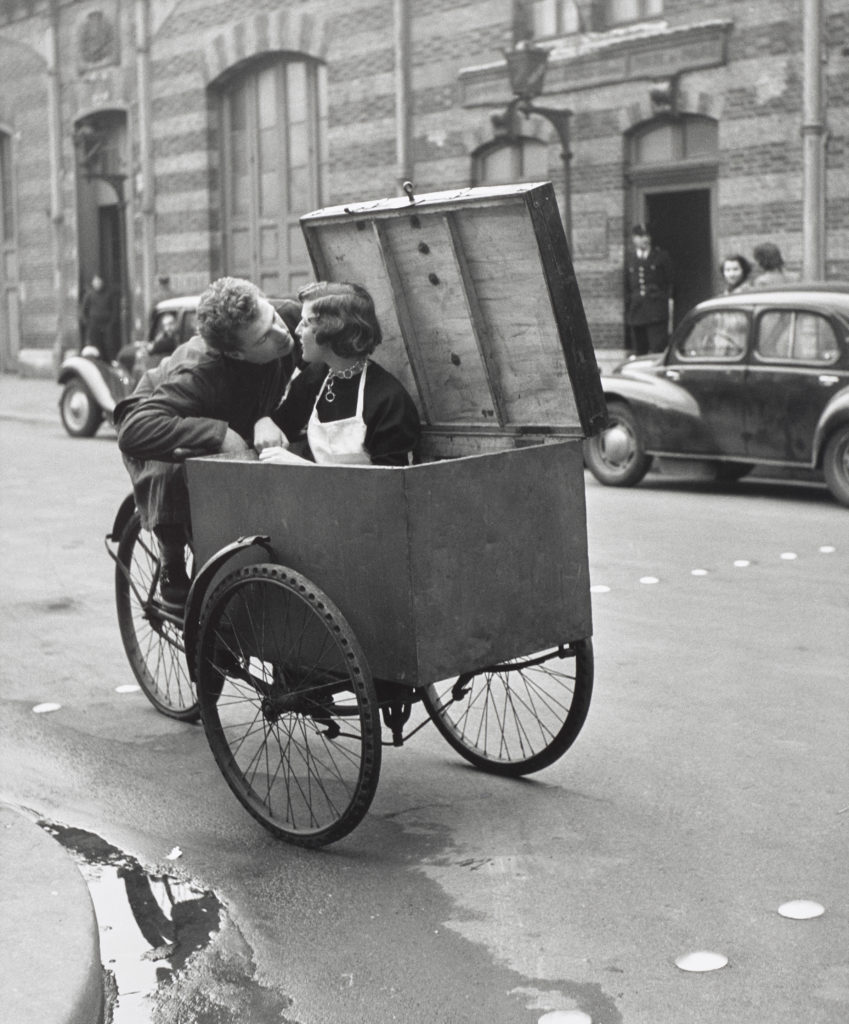 Robert Doisenau, Le Baiser, Biotto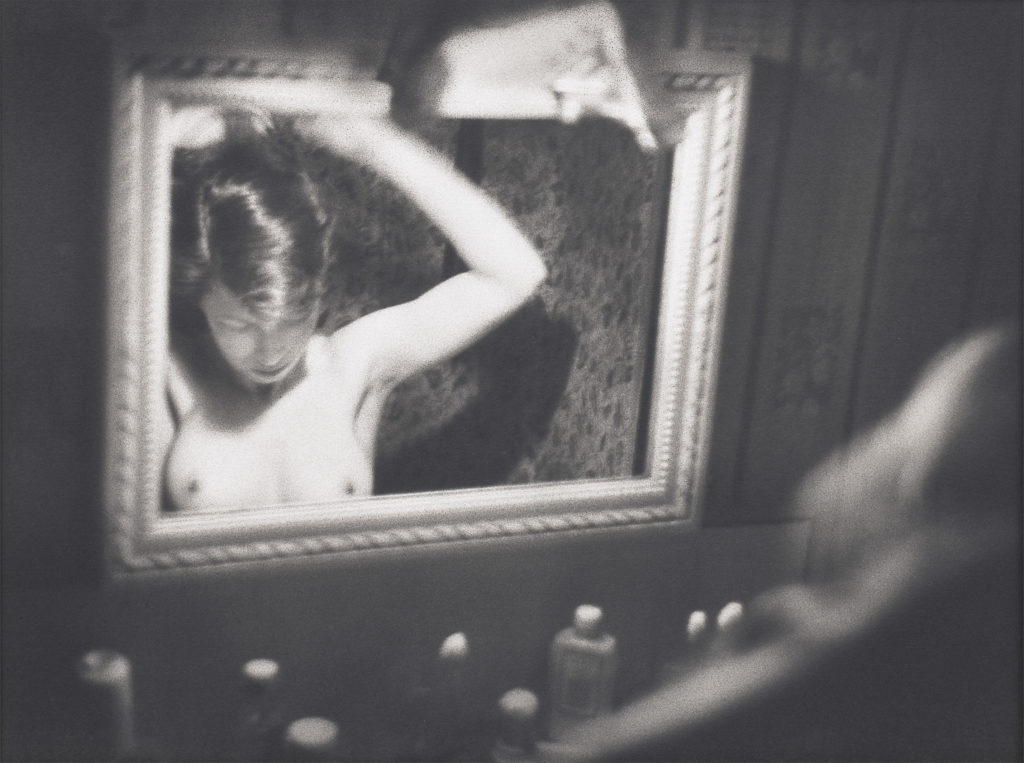 René Groebli, The Eye of Love Portfolio, 1952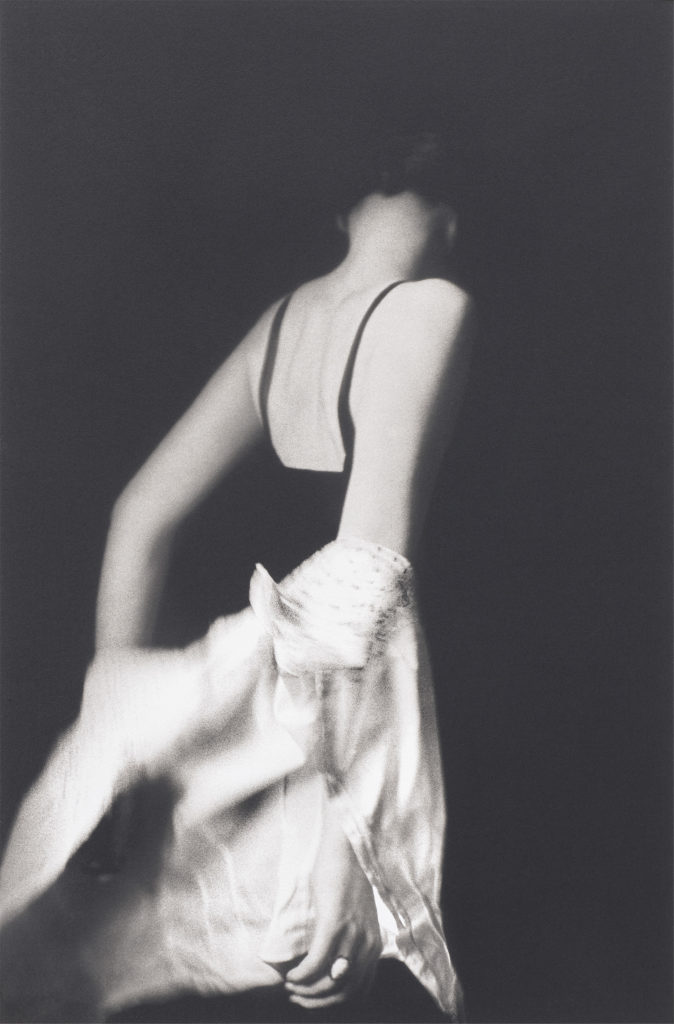 René Groebli, The Eye of Love Portfolio, 1952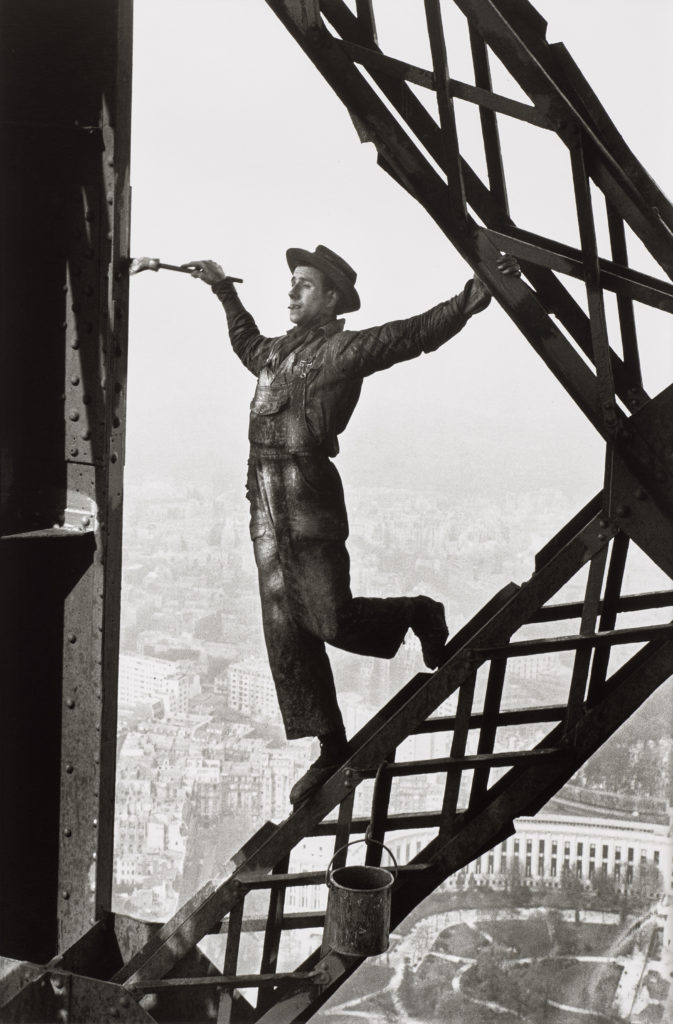 Marc Riboud, Painter of the Eiffel Tower, Paris, France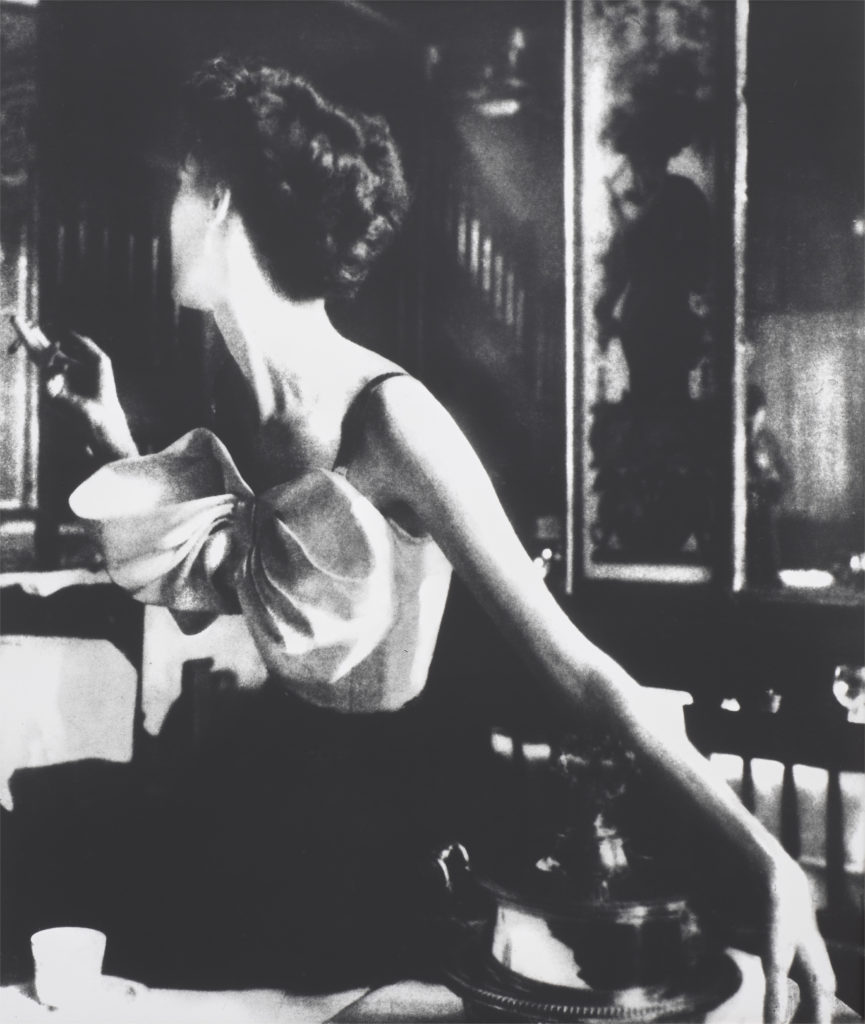 Lilian Bassman, Across the Restaurant, Barbara Mullen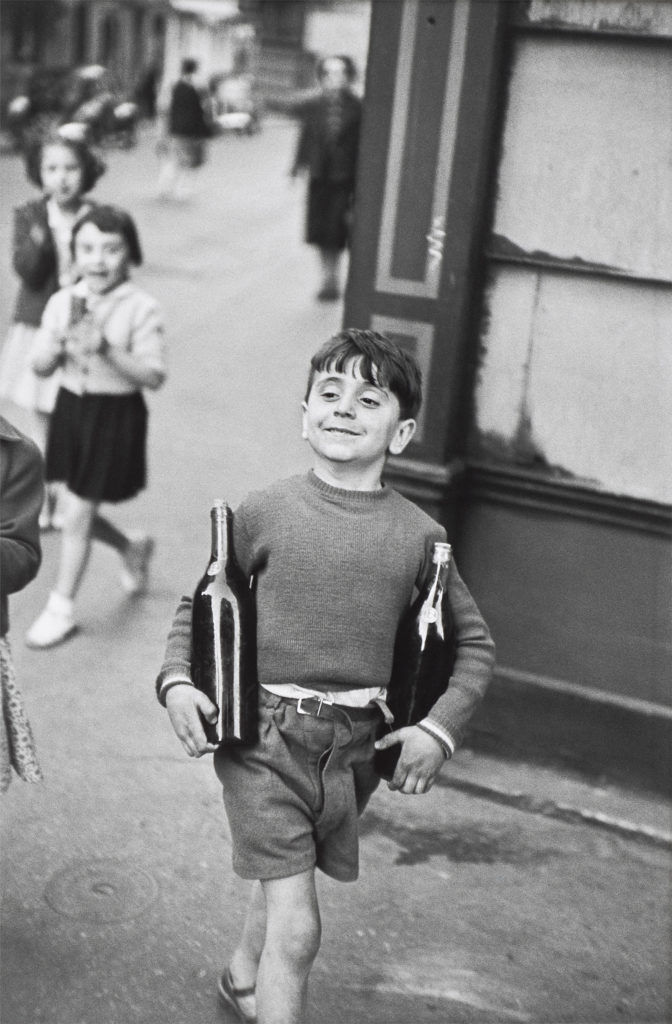 Henri Cartier-Bresson, Rue Mouffetard, Paris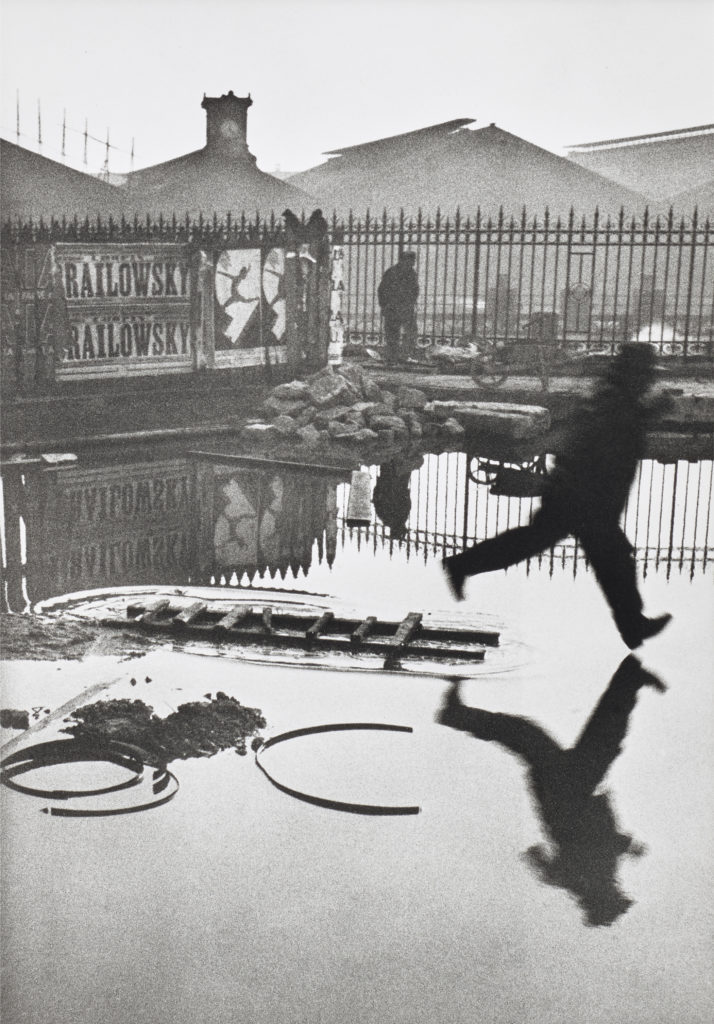 Henri Cartier-Bresson, Behind the Gare Saint-Lazare, Paris
René Groebli's The Eye of Love, dating from 1954, is a small self-published portfolio consisting of a series of intimate images of his wife Rita, taken on their honeymoon in Paris. Through this portfolio, René Groebli attempted to capture the essence of French hotel rooms. The images capture a multitude of impressions, including the modest furnishings of a hotel room and the word 'Amors' embroidered on the curtains. All these elements mingle with René Groebli's deep love for his wife, making this series a deeply personal work of art.
Instilled with "joie de vivre", Henri Cartier-Bresson's images of his native France form an enigmatic collective portrait of the country throughout the 20th century. Photographed in 1932, 1954 and 1958 respectively, the works on show capture fleeting moments full of emotion and expressiveness; a man jumps over a puddle, an exuberant child proudly carries bottles of wine while other children watch, and a young couple are caught in a romantic embrace under a typically Parisian arch.
Photographs by William Klein, André Kertész and Lillian Bassman, among others, are also featured.
Recommended