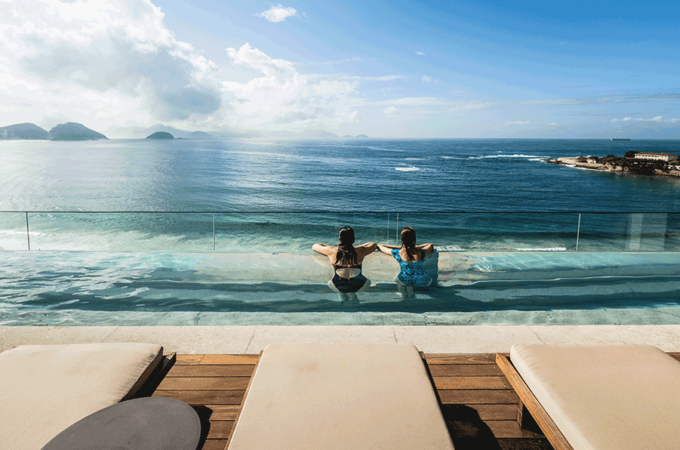 Restaurante EMILE at the Copacabana – A Foodgasm Story in Rio de Janeiro
COPA, COPACABANA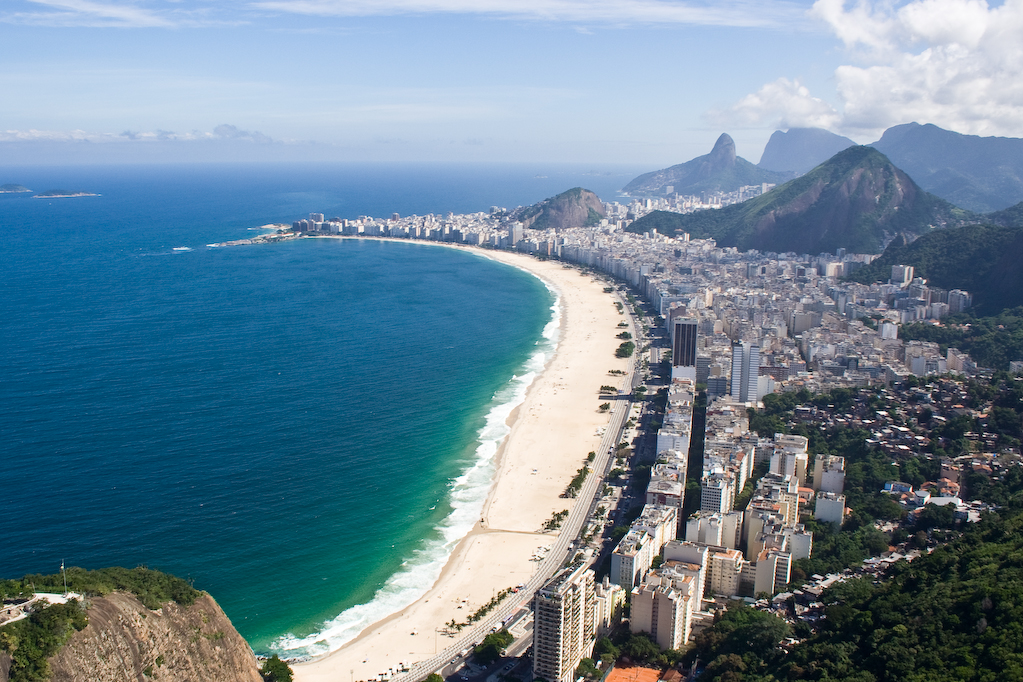 When in Rio.
Walking along the most famous beaches in the world, we had found a little treasure there. The Hotel Emiliano. 
By entering the world of this amazing place, we literally forgot to talk and we took some minutes to inhale this chic atmosphere.
Perched overlooking the sands of Rio's iconic Copacabana Beach and Brazil's epic coast, The Emiliano Rio de Janeiro is a contemporary and elegant hotel which offers seamless service.
After our SPA treatment (review following soon) we had the most outstanding dinner in the restaurant Emile.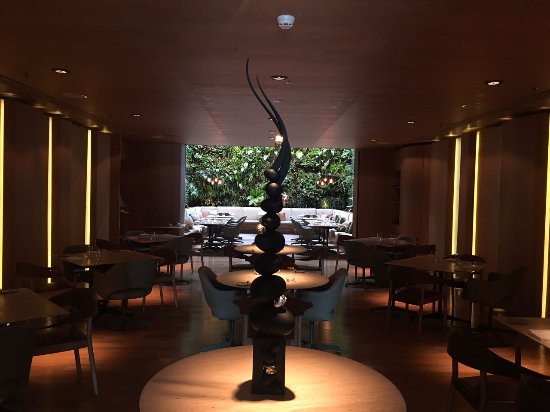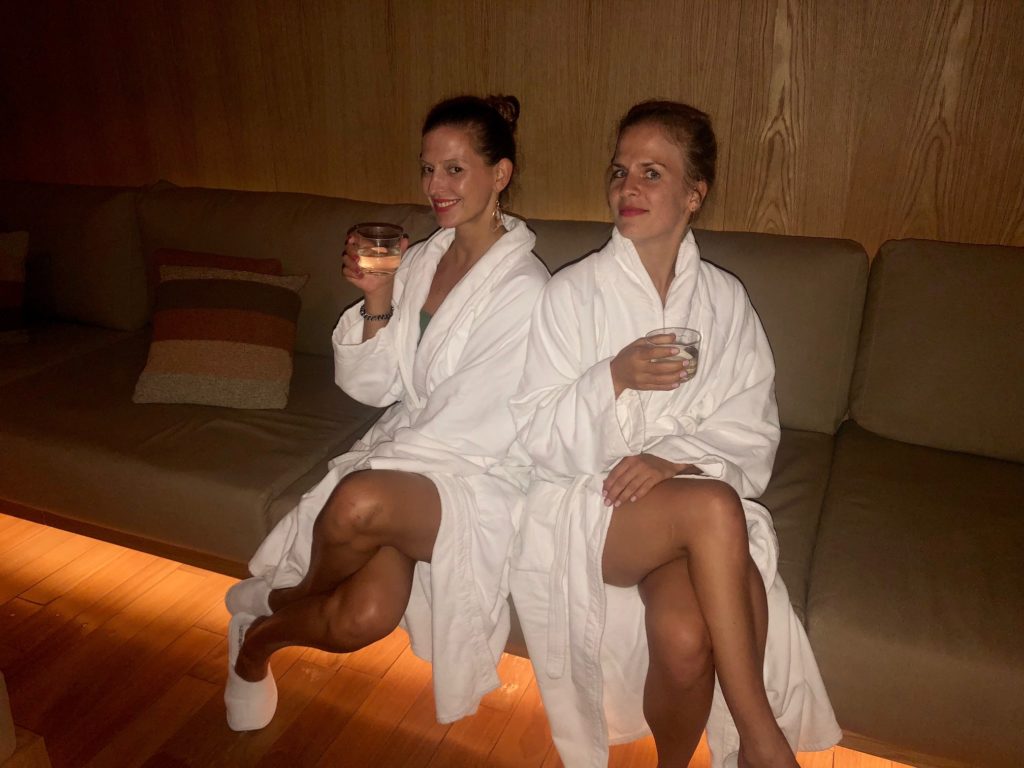 Boasting a separate entrance to the Hotel Emiliano, this restaurant's standout features are its lobby and a lush vertical garden in a patio-style area crowned by a retractable roof. The French-born chef, Damien Montecer, uses Brazilian products, especially fish and shellfish, to prepare la cuisine with contemporary, international flavours, and often surprises guests with his focus on the presentation, which showcases high attention to detail. He's delivering a mixture full of bossa.
We had a reservation for 7pm and we were the first ones to enter the restaurant. We couldn't believe the beauty and creativity of this place. We totally recommend to get an early table in order to soak up the whole atmosphere to its best. Seated as if you had to most beautiful spot in the Brazilian jungle, the staff already handed us the wine and food menu – felt like Jane has gotten a real promotion here!
We simply ordered heaven on a plate, and we highly recommend this restaurant as an everlasting lifetime experience. You can order à la carte, or you can pick the menu 'Emiliano Experience', where you can choose 3, 4 or 5 dishes of your preference.
These are the must-order starters:
The Asparagus salad with hot camembert cheese and hazelnut
Tuna and Burrata cheese "crudo"
The must-order dishes:
Casarecce pasta with braised KOBE short rib in a dark beer sauce, shitake, daikon and tulha (top of the top!!!)
Black Angus Tenderloin, porcinis mushrooms sauce and oven roasted garlic
Chargrilled Octopus with guanciale purple sweet potato and beetroot
Dessert:
Mini desserts to share (2 people)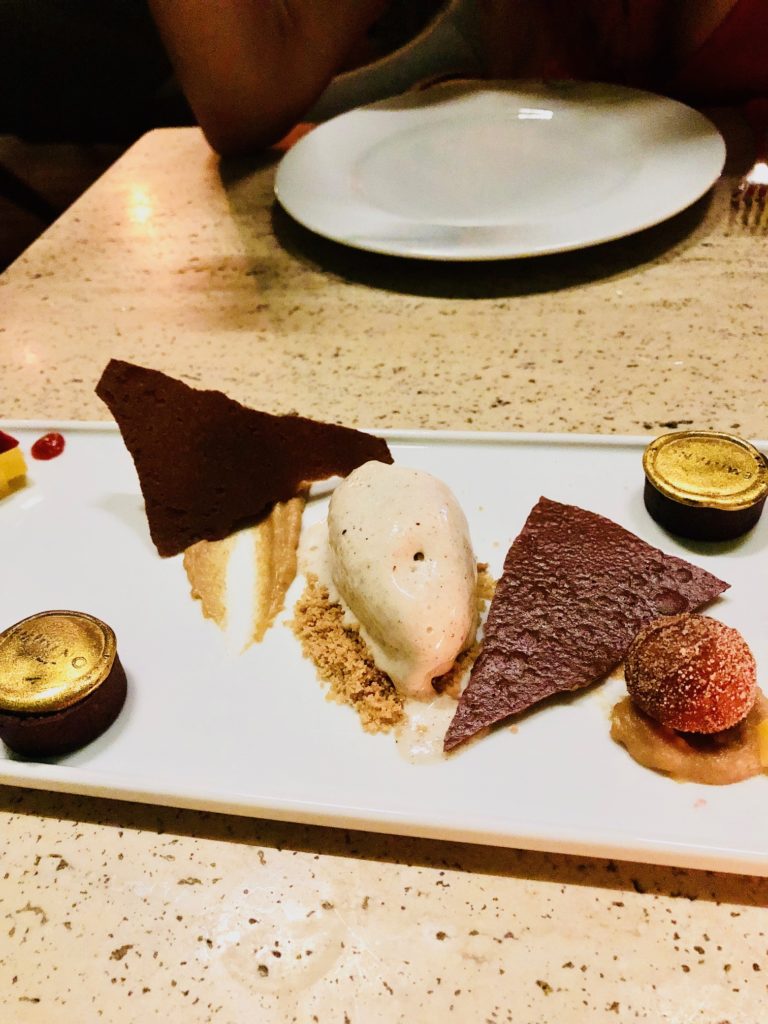 The service was exquisite, the food was amazing, and the prices – fabolous! Yes, the prices! The quality of the food was amazing for the prices, so if you wanna get a five star experience for a good price – this place is your spot.
It is also your spot to make your stay in Rio memorable.
Our favorite: The KOBE pasta – a culinary explosion. Never ate such tender and tasty beef and apparently this plate blew us away.
Now we have told you about the magic taste of the EMILE, but we are not finished.
Not to forget, the wine !
Being a Parisienne means it's obligatory to have a good glas of wine to good food. The 'savoir vivre' is done like that.
This is our international wine selection:
____
SPARKLING WINES
Brasil / Brazil– Lirica Crua Hermann – Serra do Sudeste – Rio Grande do Sul
VINHOS BRANCOS / WHITE WINES 
-Muscadet Sévre et Maine 2013 – Guy Saget – Loire
-Pêra Grave Branco 2017 – São José de Pêra Manca – Alentejo- Portugal
-Riesling  Gutswein 2014 – Baron Knyphausen – Rheigaun – Alemanha
-Chardonnay Mer Soleil 2013 – Caymus Vineyards – California – US
VINHOS TINTOS / RED WINES
-Merlot 2011 – Luiz Argenta Cave –  Vale dos Vinhedos – Rio Grande do Sul – Brasil
-Chevaliers du Château Lagrézette 2015 – Cahors
-PSI 2014 – Domínio de Pingus – Ribera Del Duero – Spain
-Chateau Talbots 2012 – Bordeaux
-Pinot Noir Luca 2014 – Tupungato – Mendoza- Argentina
_____
MERCI to the staff of the hotel who made us discover this beautiful place and made our stay a lifetime experience. A must-visit address it is, when in Rio.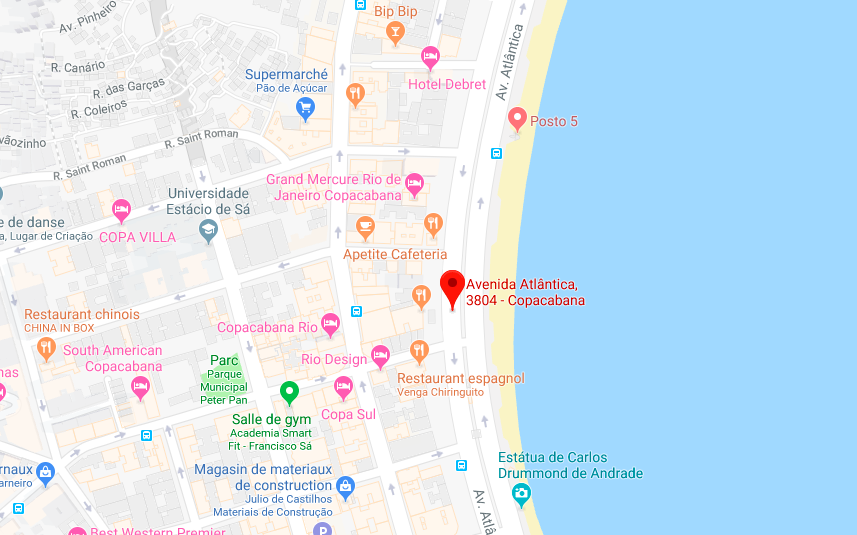 You can contact us via mail, we will be happy to advise or answer other questions.
Av. Atlântica, 3804, Copacabana | Rio de Janeiro
Emile Restaurant
+ 55 (21) 3503 6620
Recommended