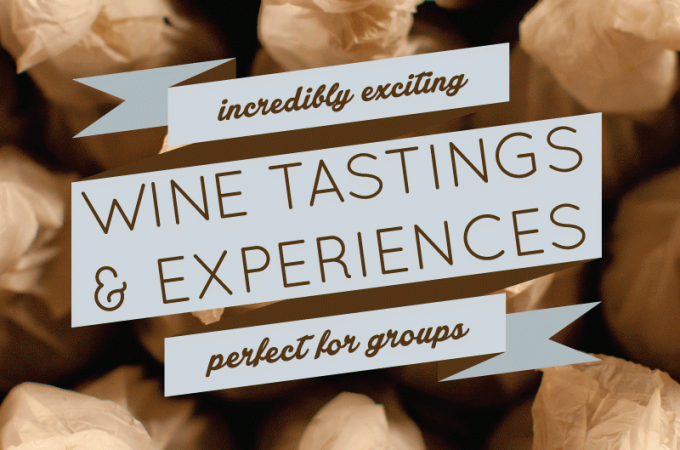 Spain's Most Exclusive Wine – Yours for the Tasting
San Sebastián has pintxos, yes.
But it's also nestled between one of the world's most famous wine regions, La Rioja, and a stone's throw from the hills where that curious Basque wine, txakoli, is crafted.
Do yourself a favour and dig deeper into wines on your visit. Or do a visiting friend a favour and forward them the link.
Local terroir is on trend, and it's why we travel—so why not book a wine tasting rooted firmly in Basque Country?
In their Local Food & Wine Tasting, their on-staff sommelier fills your glasses with eight local wines, like a unique txakoli, and pairs them with one-of-a-kind artisan products, like a small-batch artisan French sheep's cheese—all from within 100km of San Sebastián. It doesn't get more local than this.
MAKE YOUR TRIP SLOW FOOD FRIENDLY
Just the thought of these six bottles of wine, open and ready to taste in our new Vega Sicilia Tasting, is bound to give any wine aficionado goosebumps. According to their sommelier, Tito, "this tasting is centuries of luxury, condensed into an hour and a half."
Vega Sicilia is the most prestigious, awarded, and respected wines of Spain.  This winery has maintained quality for a century, standing above the trends, producing excellent wine worthy of the fame year after year.
It's back….
Their vineyard tour is back and better than ever, with a stop not only in La Rioja but also in increasingly interesting Navarra. This luxe day out in the vineyards is designed for wine aficionados as well as amateurs who want to learn more. Be the first to book this well-loved day tour, back by popular demand.
In their Iberian Ham & Sherry Experience, they unite two of Spain's best kept secrets for an unforgettable experience, at the hand of Tito, their expert ham carver and sommelier.
Sherry is an under-appreciated yet up-and-coming complex, ancient wine from the south of Spain, where it has been traditionally paired with Spain's jamón ibérico for years.  Under Tito's supervision, you'll learn about it, along with how to properly cut from one of the treasured legs of jamón ibérico, which is delivered especially to them by one of Spain's finest ham artisans, Cinco Jotas.
Can't get to San Sebastián anytime soon?  Get a case of wine delivered to your door. Shop Tito's favourites this month.
www.sansebastianfood.com
Recommended