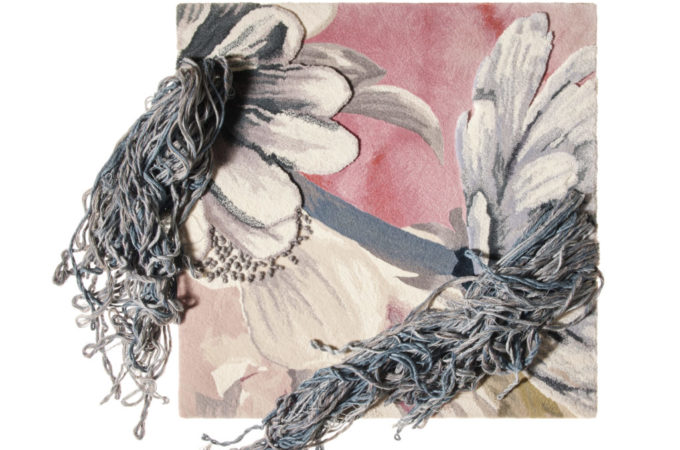 TAI PING presents FLORÆ FOLIUM, a scenography designed by Sam Baron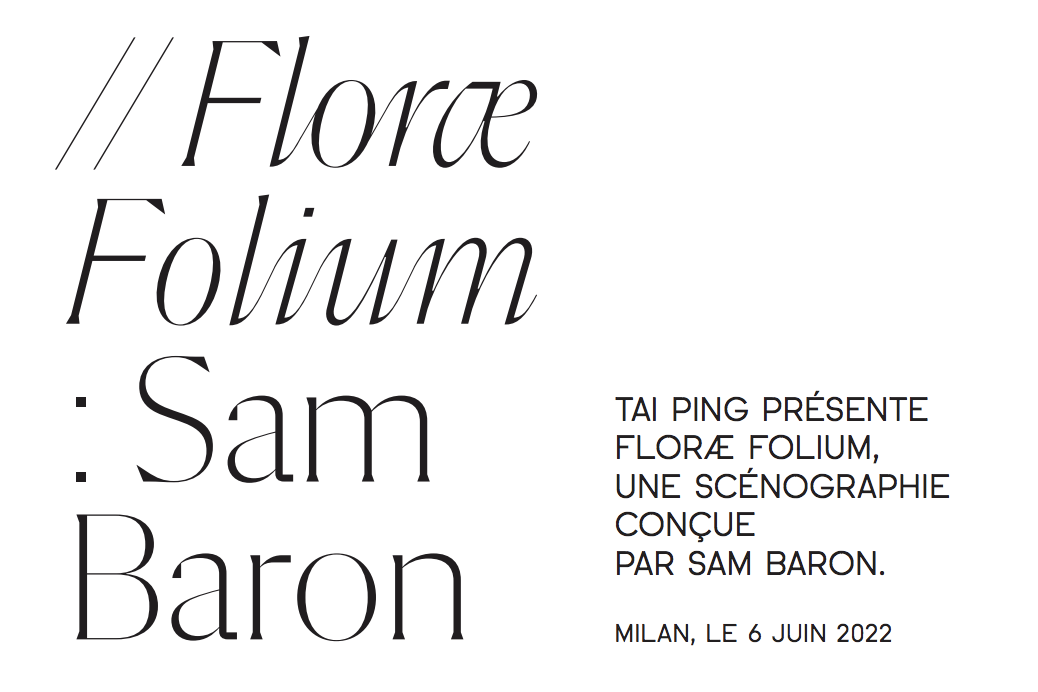 During the Fuori Salone, Tai Ping will present for the first time in its Milanese showroom Floræ Folium, a total scenography by Sam Baron. For the event, the French designer has imagined a unique mise-en-scène incorporating three original rugs that play on the technical limits of the House to, once again, better exceed them.
To do this, Sam Baron wanted to return fully to the sources of his profession… Sheets of paper and pencils, graphite, chalk, brushes and colours are the instruments that have enabled him to create dreamlike compositions in which our gaze is invited to lose itself. Washes, tracings and fades have taken shape over the course of the tests and, from all the subtleties offered by watercolour and drawing, three pieces have thus been born: Regalis, Borealis and Anamorphosis.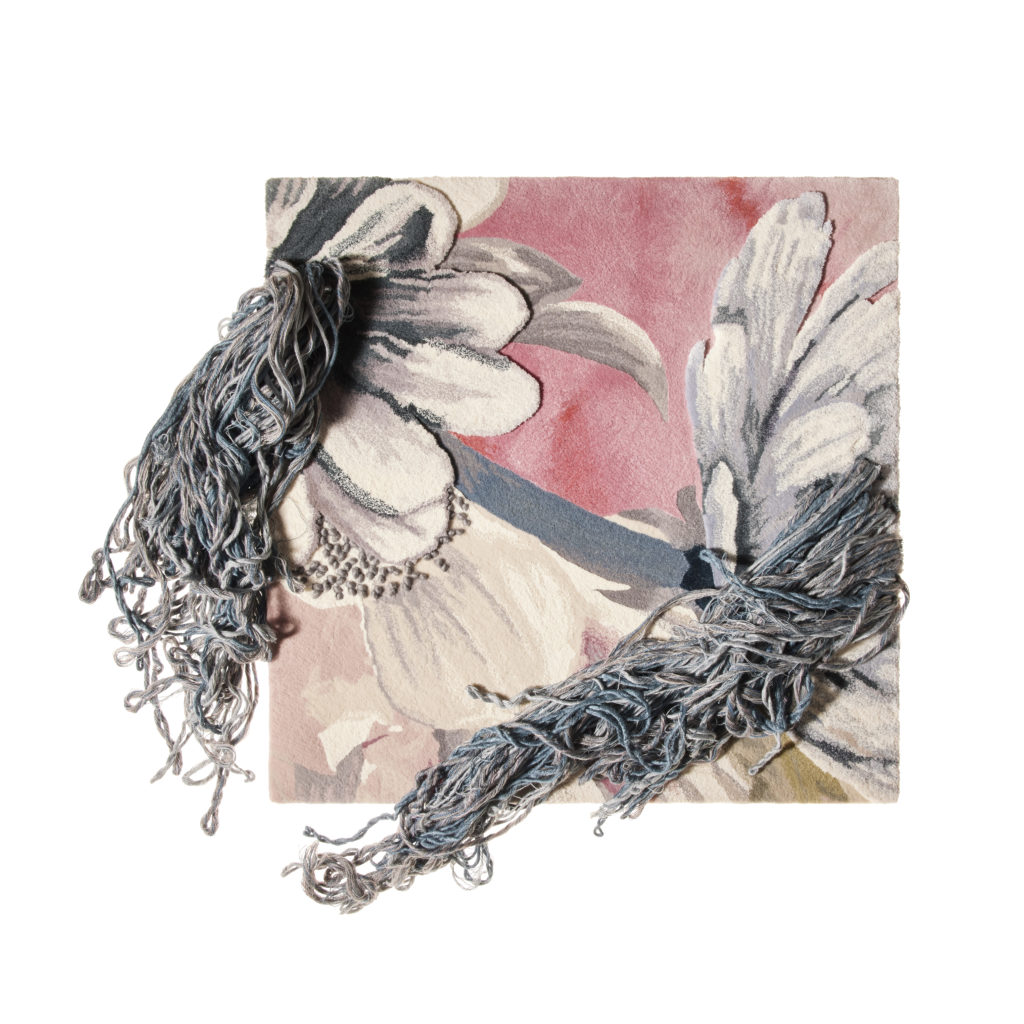 Each of these three rugs – one of which is a wall rug – is an illustrated interpretation, commenting on the very conventional floral motif in which one seeks to recognise the familiar references that make it up. "The carpet is a central element in the home and a particularly decorative one. I therefore looked for a particularly emblematic decorative element in the classic French repertoire. To demonstrate how unique Tai Ping's skills are, particularly in dyes, the brilliance of certain materials, the different heights of yarns, the tufting technique and finishes…, nothing could be better than a generous and surprising bouquet of flowers with many varieties and foliage," explains Sam Baron.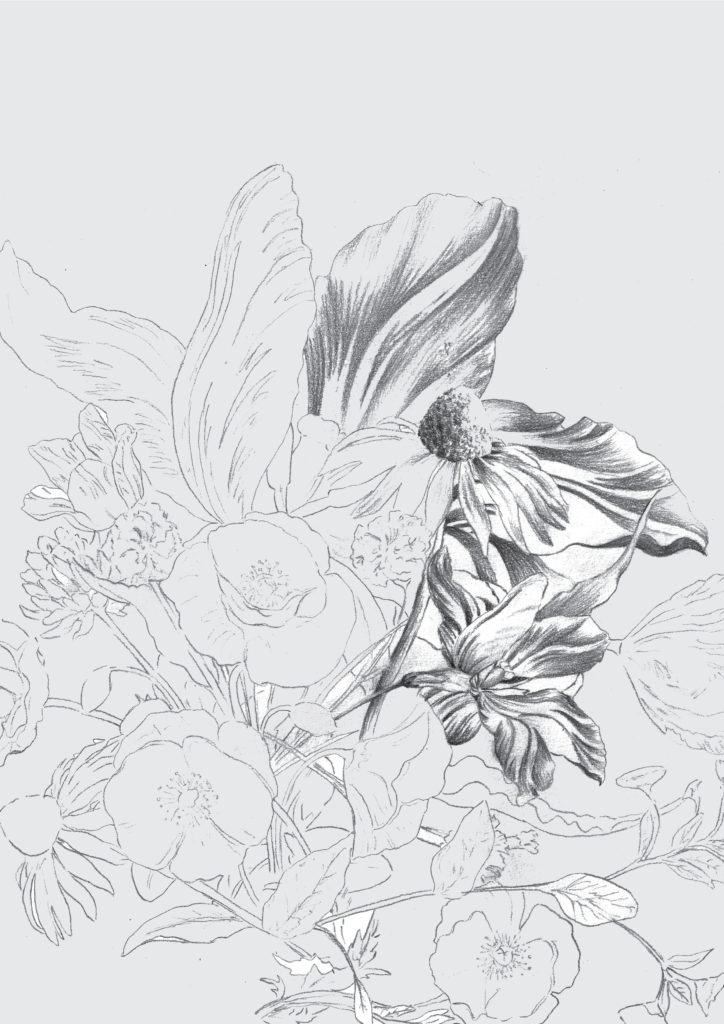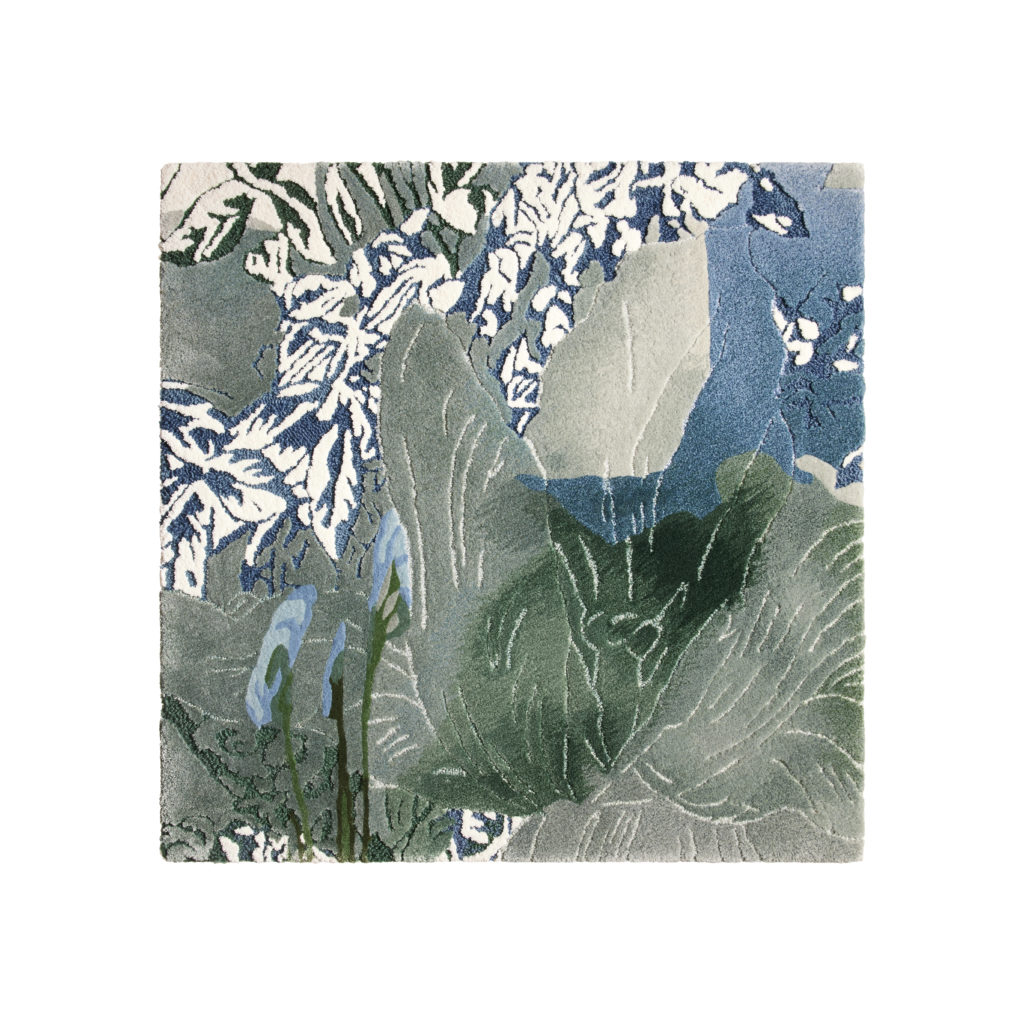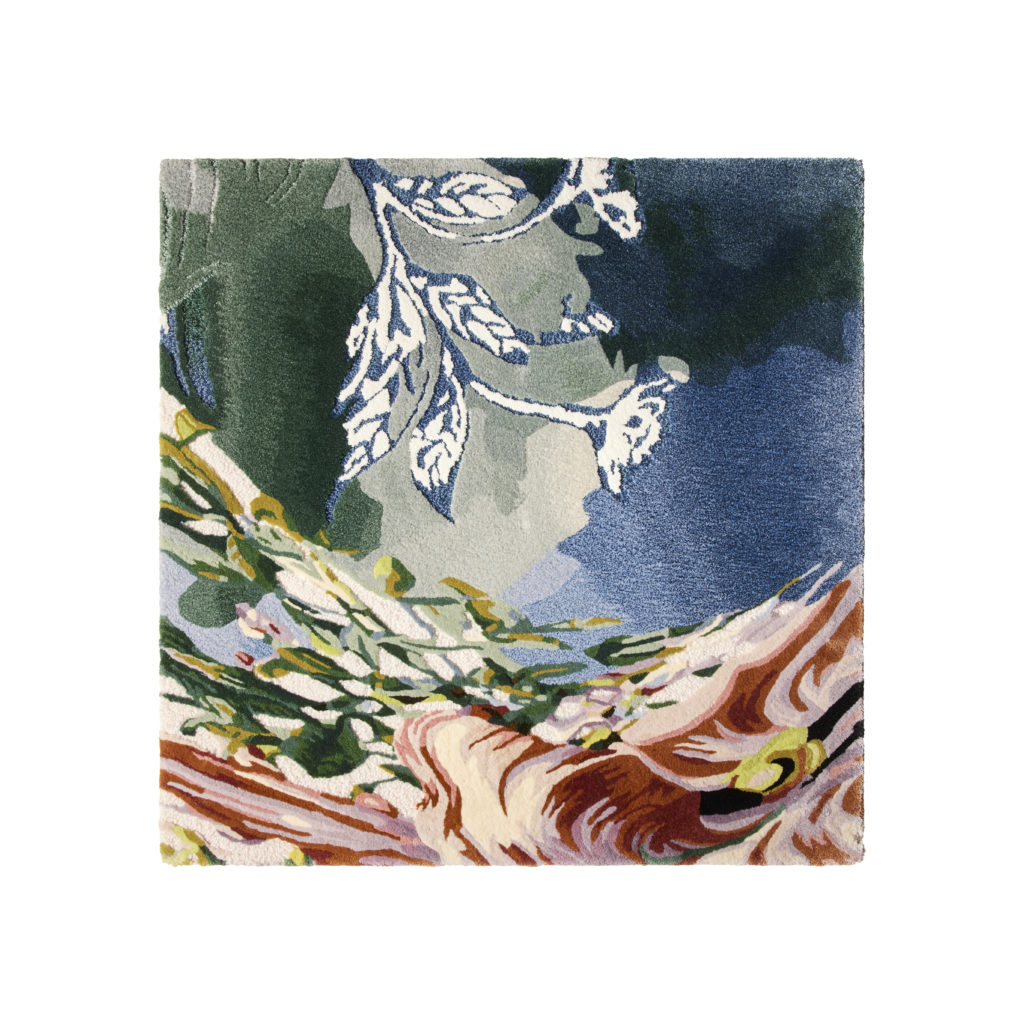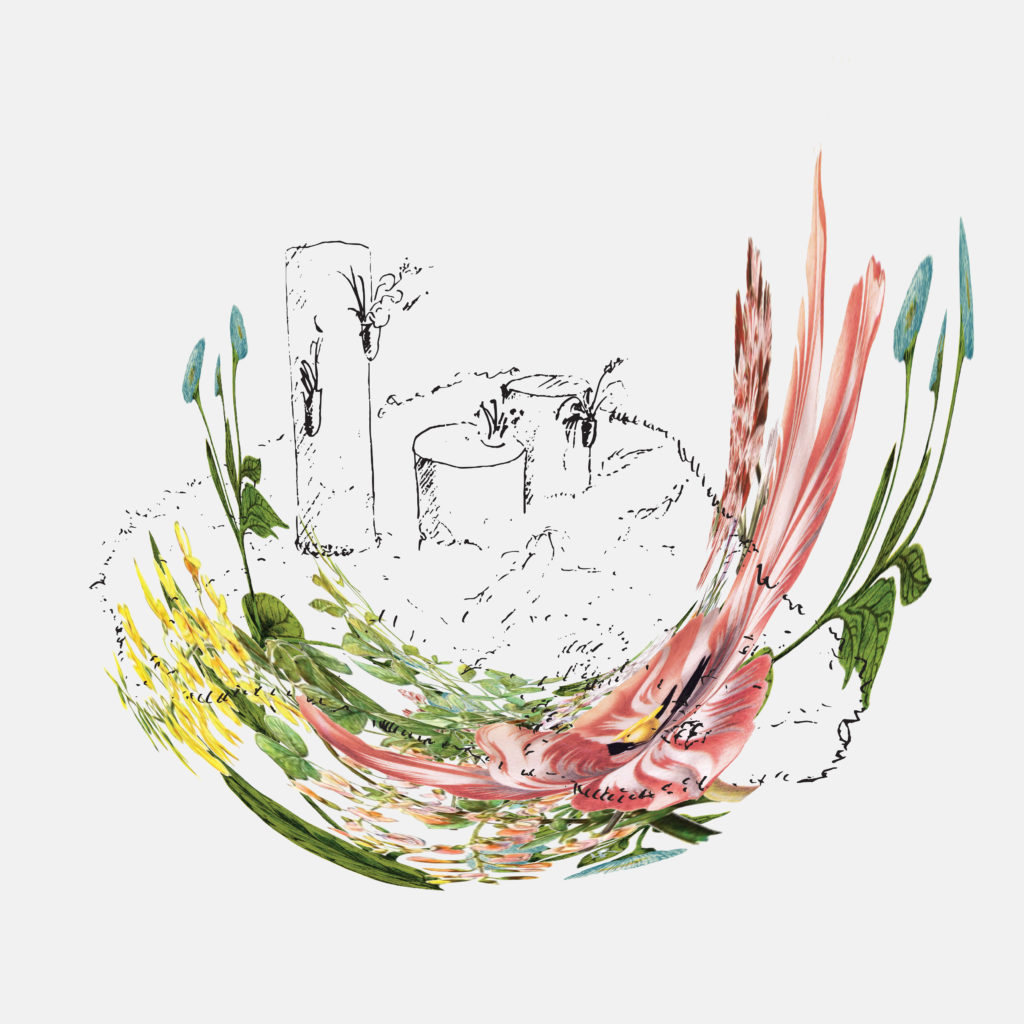 From 6 June onwards, we will be able to discover how each carpet blurs the lines between watercolour and tufting, space and its volumes… and is part of a classicism rooted in collective memory confronted with an authentic quest for modernity. With Floræ Folium, Sam Baron offers an immersive experience, in which the many levels of reading make the carpets more than a simple accessory…
Scenography to be discovered from 6 to 12 June 2022
Tai Ping showroom
Piazza San Simpliciano
20121 Milan
ABOUT SAM BARON
Born in France, Sam Baron is a graduate of the École des Beaux Arts of Saint-Étienne and has a post-graduate degree from the École des Arts Décoratifs in Paris.
By anchoring his creations in functional and artistic research, without omitting cultural and historical narratives, Sam Baron positions his gaze in our everyday life and its contemporaneity through rereadings and reinterpretations of craft or industrial know-how. He works as a designer for brands such as Dior Maison, La Redoute, Vista Alegre, and Hennessy and was for ten years the creative director of the design department of Fabrica, the international communication research centre based in Italy.
In 2009 he was awarded the Grand Prix de la Création de la Ville de Paris in the Confirmed Designer section and in 2010 was named by Philippe Starck as one of the most important designers of the decade. Recently Sam was awarded the French Design Award, which recognises French designers whose work is internationally recognised.
Sam Baron divides his time between Portugal and France.
ABOUT TAI PING
Tai Ping is an international company that designs and produces hand-knotted and tufted rugs. This exceptional brand owes its reputation to the virtuosity and excellence of its craftsmen, the relevance of its design, the quality of its manufacture and its service. From carding to assembly, from spinning to dyeing and finishing, Tai Ping's integrated manufacturing process ensures control of the entire production chain. With a large R&D budget, Tai Ping develops innovative techniques and fibres for its projects. innovative techniques and fibres for its projects. Hand-tuft, hand-knot or pass-tuft, all of the meet the most complex requirements in terms of design quality and service requirements and are installed in homes and are installed in some of the most prestigious residences, boutiques, hotels, private jets and private jets and yachts in the world.
ABOUT HOUSE OF TAI PING
House of Tai Ping is a Hong Kong-based company. Its three brands – Tai Ping, Edward Fields and La Manufacture Cogolin – create and produce bespoke carpets and textile floor coverings designed and customised to match the unique vision of designers and their clients. House of Tai Ping's reputation and success with a discerning international clientele is the result of its history of expertise, its remarkable archive, and its incomparable design and service. With a presence in Europe, the United States, Asia and the Middle East, and with fourteen showrooms, House of Tai Ping covers all public and private venues.
Recommended