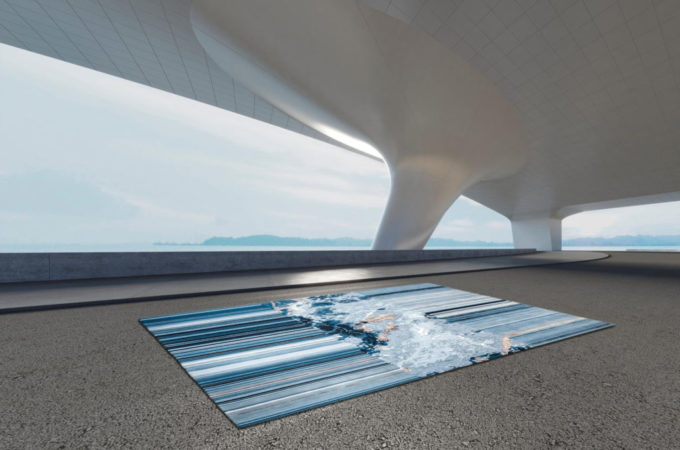 TAI PING PRESENTS the Transcendent COLLECTION designed by Jamy Yang
TAI PING PRESENTS the Transcendent COLLECTION designed by Jamy Yang
Paris, 9th September 2021 – Tai Ping has partnered with Chinese designer and collector Jamy Yang, founder of Yang Studio (a design studio) and Yang Design Museum and Yang House (a high-end lifestyle brand in China), to create an eight-piece hand-tufted rug collection: Transcendent.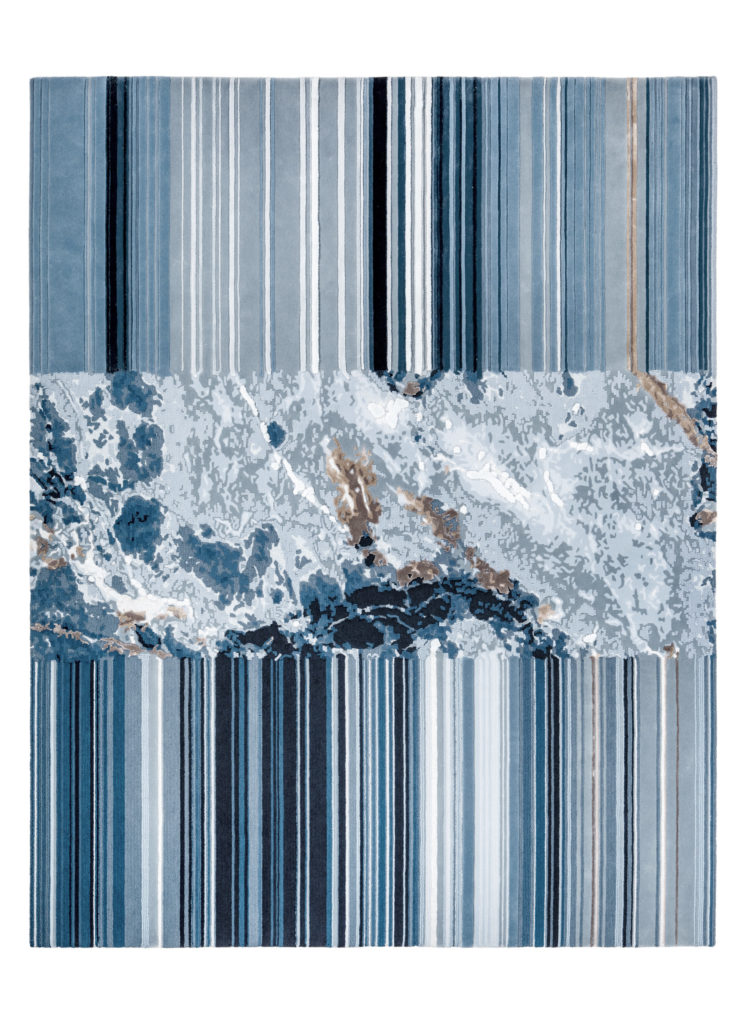 The Element, Forge, Ionic and Vortex designs evoke the world of science and physics, recalling multidimensional spaces where forces such as gravity, time and speed transform, distort and fracture light or matter into spectacular patterns. The resulting carpets represent swirls of colour, similar to marbled inks, which are then stretched out in a long linear manner, creating striking optical effects.
This concept was not easy for Tai Ping's artisans to achieve, who had to subtly interpret Yang's ideas, working with high contrast colours for Eon and Nova, and softer, even voluptuous tones for Aura and Vapour.
"The way materials as simple as fibres are tufted into an almost unreal image is incredible," says Jamy Yang after visiting the Tai Ping workshops in Xiamen, China.The way materials as simple as fibres are tufted into an almost unreal image is incredible," says Jamy Yang after visiting the Tai Ping workshops in Xiamen, China. "Also, the lines of yarn stretched horizontally across the back of the rug during the manufacturing process intrigued me and got me thinking about time and space."
Inspired by the theory of relativity, the concept developed by Jamy Yang was an exciting interpretation for the Tai Ping craftsmen, whose talent impressed the designer.
"Jamy Yang is a very famous designer in China," says Michelle Chu, Design Director for Tai Ping Design in Asia. "He is both very sensitive and extremely creative. His concept is poetic, and intriguing in its willingness to express the deformation of different materials such as rock, crystal, paint and liquid.
We see the hyperspace theme expressed in the marble-like patterns, as well as in the effects of stretching and linear bending which demonstrate the mastery of the Tai Ping craftsmen's craft.
Each carpet uses a precisely defined colour palette of closely related shades that form patterns like distorted spaghetti, created through the incredible possibilities of tufting. The eight designs explore different colours, textures and tufting techniques, revealing the material that Jamy Yang wanted to express." says Michelle Chu.
Combining Tai Ping's commitment to the highest quality of workmanship
and his constant pushing of technical and creative boundaries, Transcendent is a unique ensemble.
About Tai Ping
Tai Ping is an international company that designs and produces hand-knotted and tufted rugs. This exceptional brand owes its reputation to the virtuosity and excellence of its craftsmen, the relevance of its design, the quality of its manufacture and its service. From carding to assembly, from spinning to dyeing and finishing, Tai Ping's integrated manufacturing process ensures control of the entire production chain.
With a large R&D budget, Tai Ping develops innovative techniques and fibres for its projects. Whether hand-tufted, hand-knotted or pass-tufted, all designs meet the most demanding creative, quality and service requirements and are installed in some of the world's most prestigious homes, boutiques, hotels, private jets and yachts.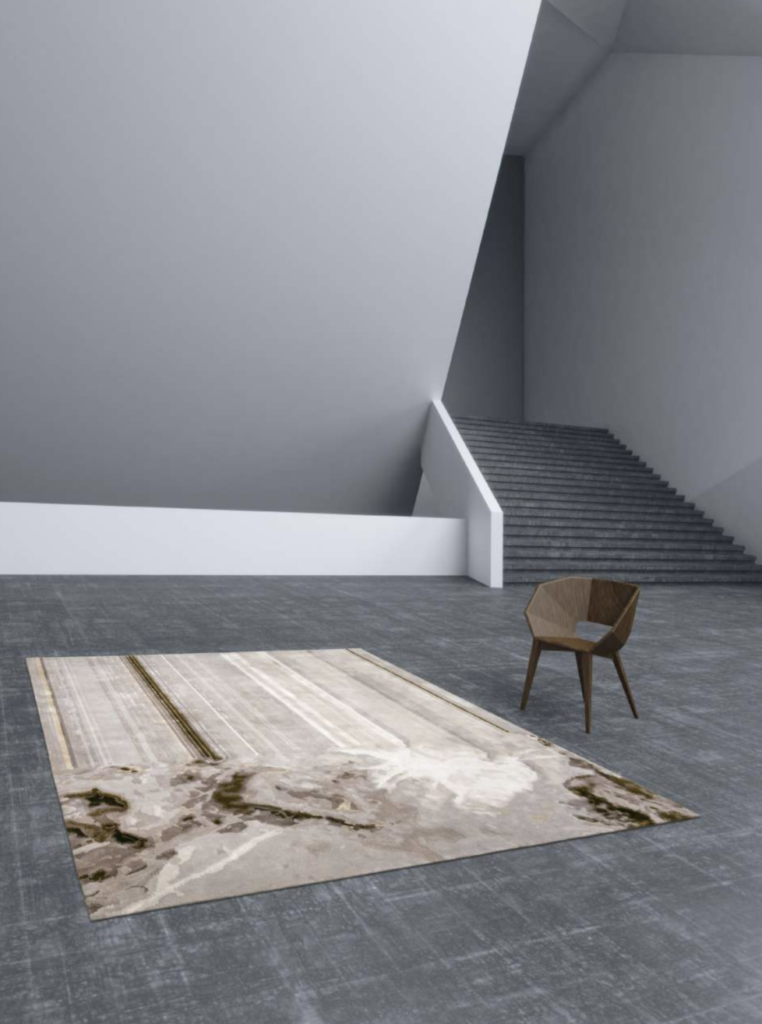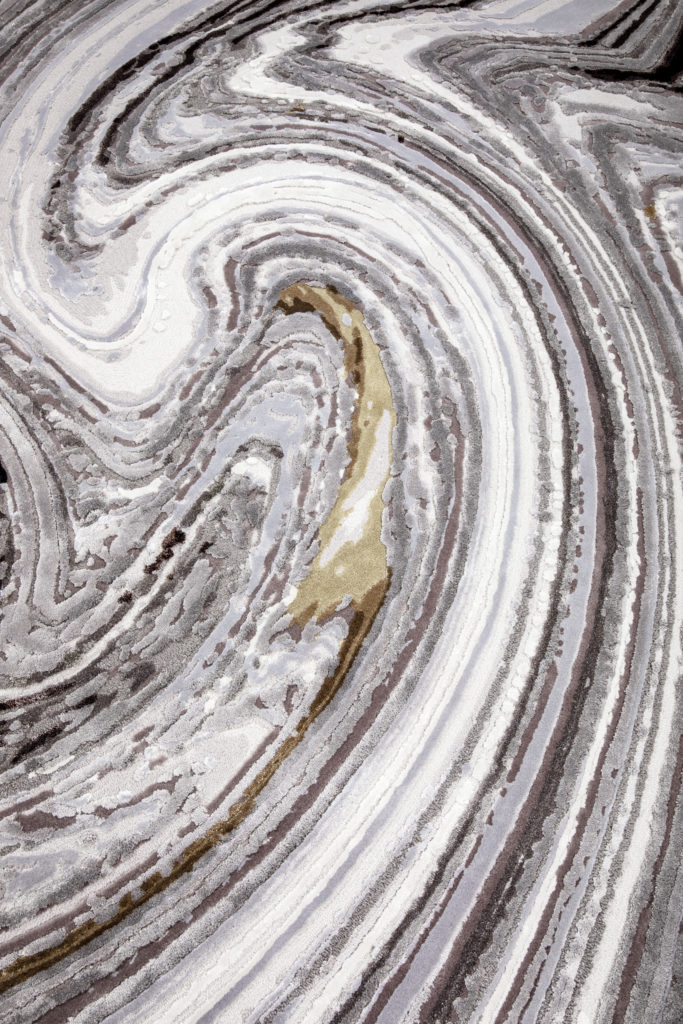 About House of Tai Ping
House of Tai Ping is a Hong Kong-based company. Its three brands – Tai Ping, Edward Fields and La Manufacture Cogolin – create and produce bespoke carpets and textile floor coverings that are designed and customized to fit the unique vision of designers and their clients. House of Tai Ping's reputation and success with a discerning international clientele is the result of its history of expertise, its remarkable archive, and its unrivalled design and service. With a presence in Europe, the United States, Asia and the Middle East, and with fourteen showrooms, House of Tai Ping covers all public and private venues.
Jamy Yang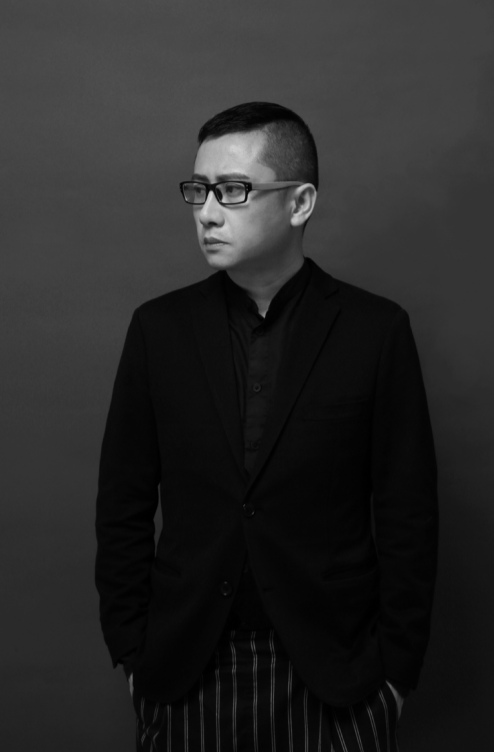 Named an influential Chinese designer by Forbes magazine, Jamy Yang is a "veteran" of the Chinese industrial design scene, having opened his design studio fifteen years ago. Today, as a invited professor at Tongji University, he passes on his knowledge to the next generation. Although based in Shanghai, Jamy Yang is still very much influenced by Germany where he studied and started his professional career. His current style merges strict German precision with a more humanistic approach inspired by China. Working with several major international brands such as Hermes, Boeing, Hennessy, Audi, Bosch, Pepsi, Issey Miyake, Swatch and now Tai Ping, Jamy Yang's agency, Yang Studio, covers a wide spectrum, from objects (from glass to suitcases) to consumer electronics, home goods, and even the interior of an aeroplane. The agency believes in the social responsibility of design and collaborates with NGOs such as Greenpeace and One Foundation.
Can't be stopped with the success of his agency, and as a keen collector, Jamy Yang opened the first private industrial design museum in 2013 on top: the Yang Design Museum in Shanghai. Two years later, he took it a step further with the launch of Yang House, a Chinese lifestyle brand that reaches out to consumers through the modernisation of traditional Chinese techniques and aesthetics.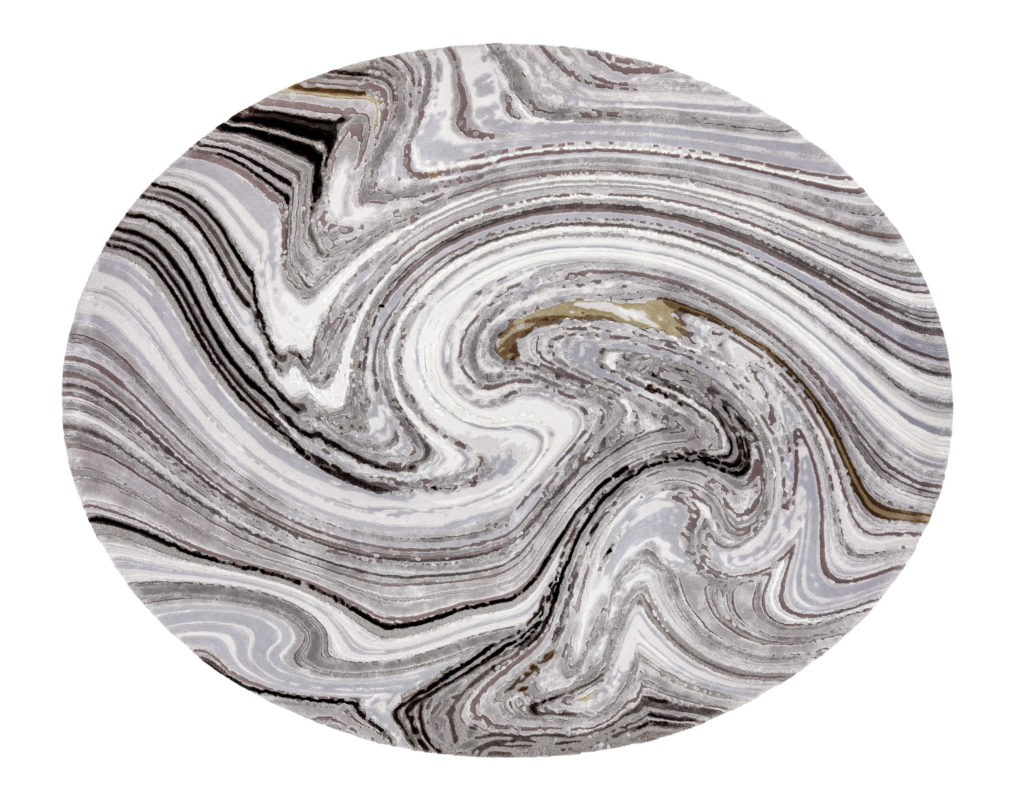 Tai Ping Showroom
3, place des Victoires
75001 Paris
paris@taipingcarpets.com
T +33 (0)1 42 22 96 54
www.taipingcarpets.com
Recommended