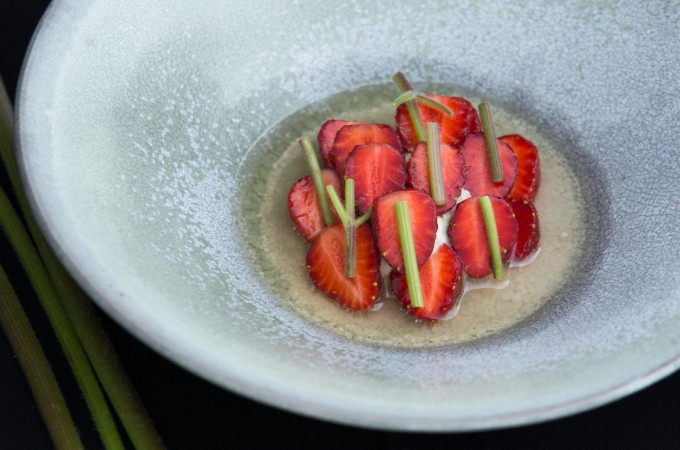 The Hidden Treasure – Nobelhart & Schmutzig in Berlin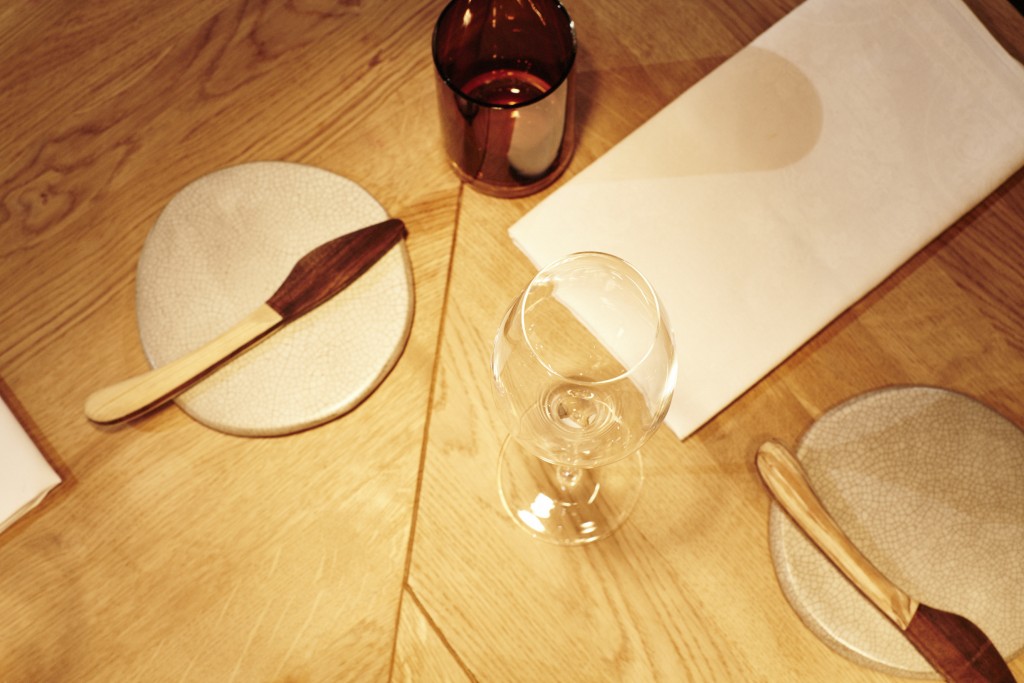 During our Berlin visit, we were looking for the most interesting and delicious places to dine. On our list: Nobelhart & Schmutzig. 
The first thing that I do when I hear about a new restaurant is google it. Usually I have success and can create a picture in my mind how the restaurant could be, the food looks like, and what I should expect. But about Nobelhart & Schmutzig, I couldn't find any pictures of the restaurant (which made it even more interesting). When I made the reservation they just asked me if we would have any allergies… This question makes sense, but what is it about their food and kitchen??!
From the outside, the restaurant is very discrete. The curtains of the windows are closed and you cannot walk in just like that, there is a bell to ring. Mysterious.
What happened when the door opened?
I'm sorry; this will be one of the only reviews where I won't share many pictures with you of the place and of the food.
'Please take memories, not pictures' is indicated on the menu. I would take away that moment from you, when you will go there to see it for yourself. It's that magic moment. The fact that phones should be kept in the pockets in honor of the food made me love this place already. Let's disconnect a moment and cherish a fantastic meal.  The unique setting around the open kitchen was just beautiful. We were seated and Billy Wagner came over to say hi.
After almost 6 years in Berlin, Billy Wagner is now striking out on his own. His new eatery, featuring Billy as host and Micha Schäfer in the kitchen, opened up in February this year.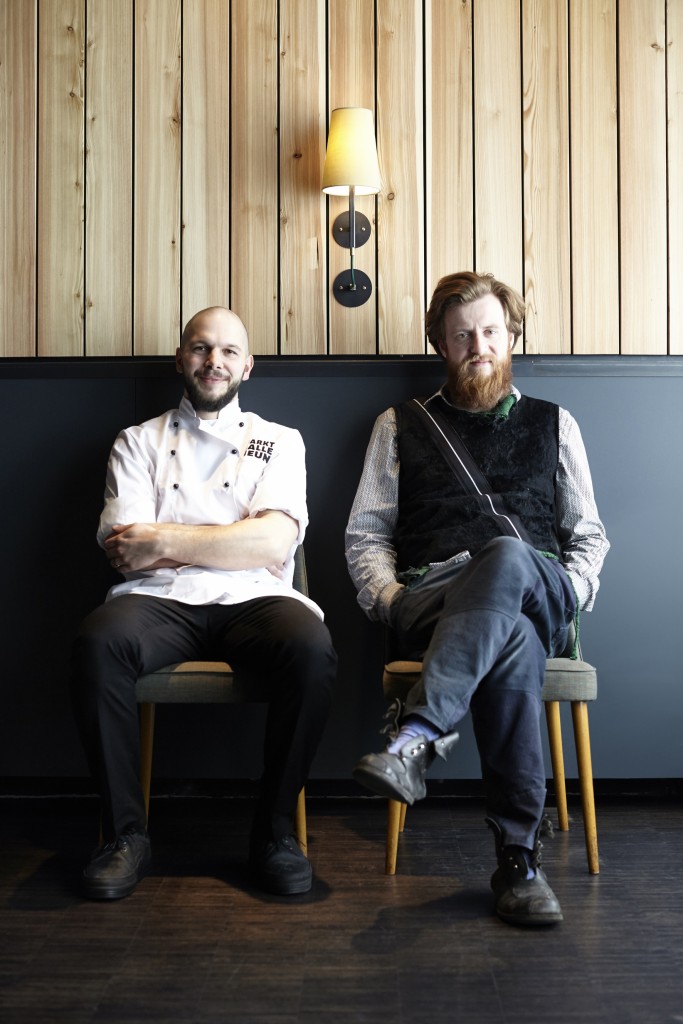 left: Micha Schäfer / right: Billy Wagner
"We want to introduce the people of Berlin to the full range of locally sourced products in and from the region. We see it as our responsibility to support the producers in Berlin and its environs. "Vocally Local," one might say.
Eating is an act bound up in emotion. Food is "(ful)filling" — at an emotional and physical level. That rush is what we're all about. Our most intense experiences are almost always tied to food that was simultaneously sumptuous and simple. In today's world of globalization and excess, where few things can't be had at a moment's notice, we are focused on old- fashioned techniques for preservation and preparation. We've styled our fare around a carefully selected mix of modern and traditional methods. We've sought out farmers and fishermen, foresters and hunters for help in building a menu that emphasizes not just the sustainable pleasures of the table, but which truly opened our eyes to the beauty of Berlin and the surrounding region." he sais.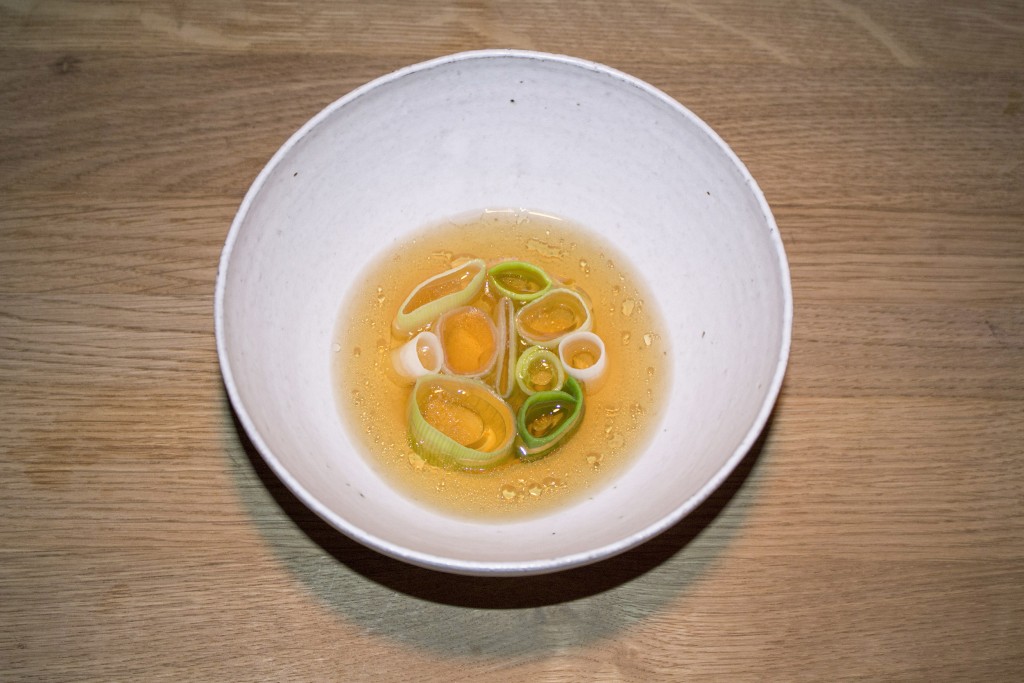 There is only ONE choice on the menu – with ten courses. Each course was adjusted with the perfect wine by Billy, who is a Sommelier as well.
The menu changes as the local products are changing all the time as well. This time we had the big pleasure to enjoy the amazing menu of the beginning of June.
We had some delicious asparagus, some unique kale, some crazy good fish, some beef soup (best I ever had), some pork neck and some 'magnifique' dessert. I won't tell you much about the food either, just that it left me speechless and more than satisfied.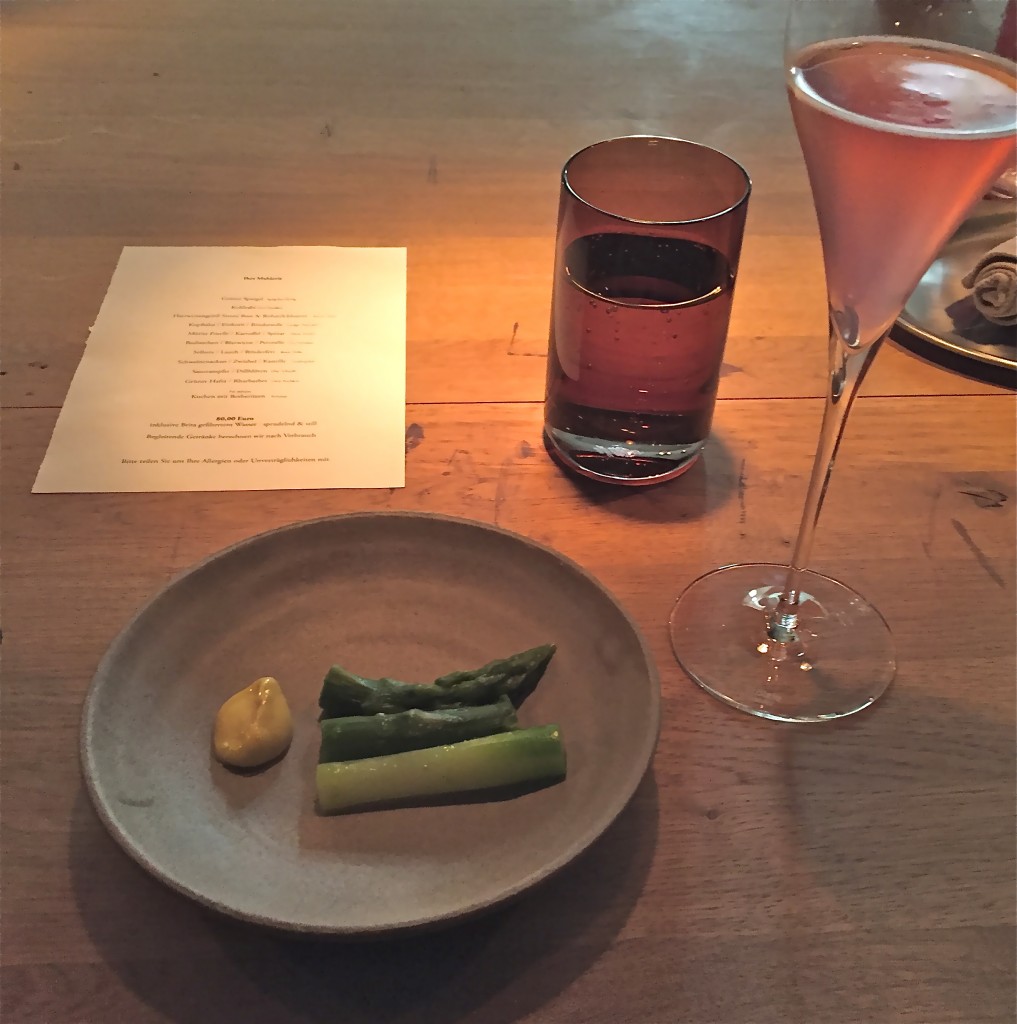 Are you also one of these persons that grabs after salt & pepper even before having tasted the food? Usually pepper is a must for me, no matter what. At Nobelhart & Schmutzig I did not even ask for it. It's really rare to eat products like this, so fresh and with so much taste. Happy and healthy vegetables and animals taste a thousand times better than produtcs you get in the supermarket. Each bit and sip explode with flavor that have been carefully chosen by Billy.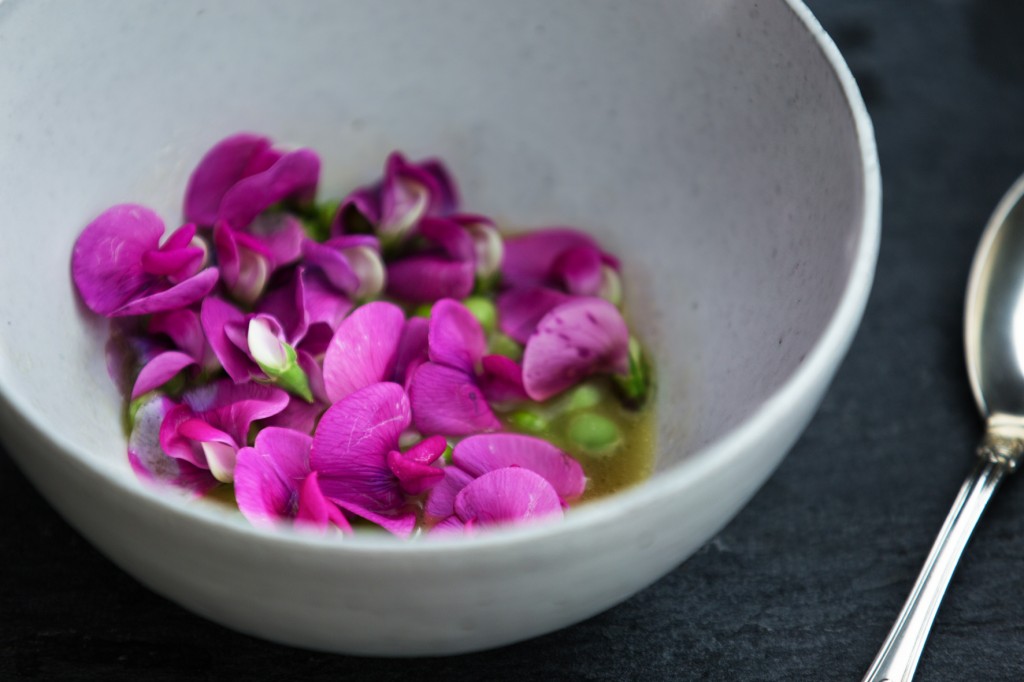 "When asked what he thinks we should be eating, Micha Schäfer has a simple answer: "Everything. You just need to know how to prepare it." That means looking beyond just the fillet cut or the fruit of the plant. Our table will also be graced by the leaves, shoots or even simply its seeds. Our work is relentlessly focused on traditional methods of preservation and preparation: Techniques like fermentation, brining, pickling, acidification, salting and marinating offer more than just a hedonistic charm. They are also admirable and enduring forms of natural preservation."
They even make their own butter! It's like being out of the city, but eating the best products from the farm. N & S will even tell you where they fished their sole, where the spinach grows and the name of the cow that gave the milk for the butter (don't believe the last one, but I'm sure Billy knows).
Curious?
To make sure I was telling you the truth you have to go there. You won't regret it; it's a wonderful experience when in Berlin.
And the music…
…turns louder when the kitchen lights are switched off!
Thank you to the wonderful Crew of Nobelhart & Schmutzig for this incredible food experience!
It's a real hidden treasure.
Friedrichstrasse 218
10969 Berlin Kreuzberg
Tel. +49 30 259 40610
email: dubist@nobelhartundschmutzig.com
They accept reservations Tuesdays through Saturdays from 3 pm
Follow Nobelhart & Schmutzig
x
by Shari
Recommended