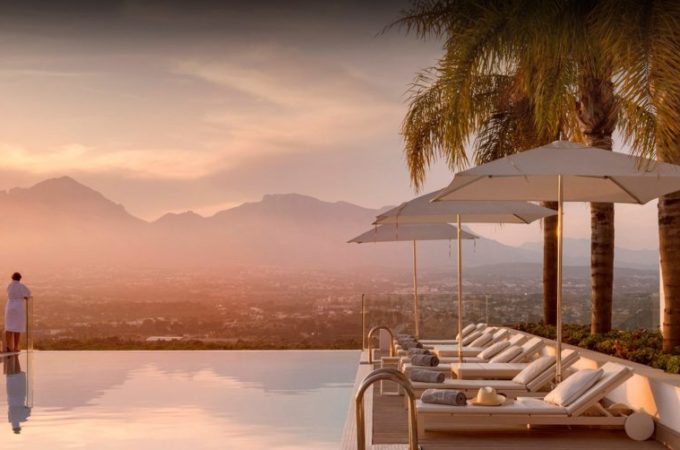 THE INCREDIBLE 'SHA WELLNESS CLINIC' EXPERIENCE – DAY 1
THE SHA WELLNSS CLINIC
And where change begins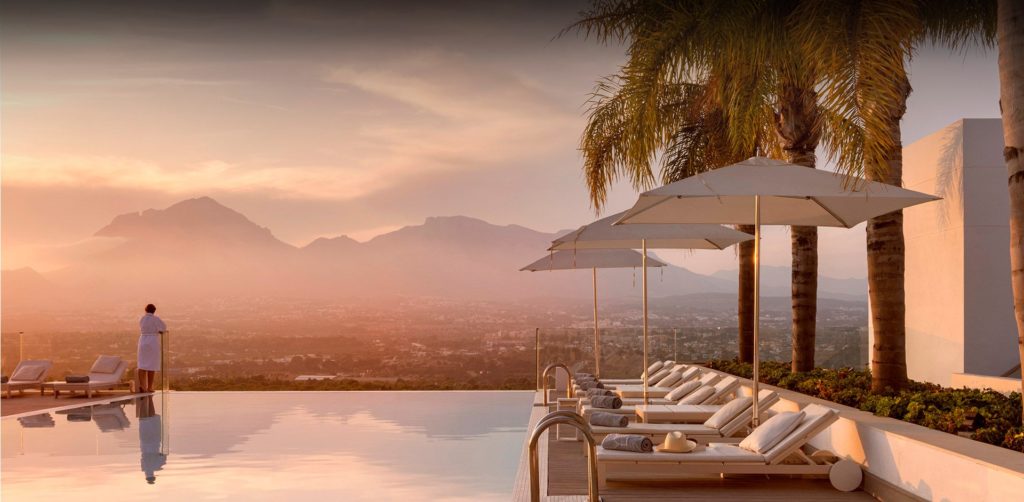 Day 1
Did you know that the Province of Alicante is a micro climate with over 300 days of sunshine a year that the World Health organisation calls one of the best places to live on the planet? Time to visit SHA.
We arrived in Alicante in early October 2020 while the weather was just starting to be a little chilly and uncomfortable in Paris. Happy to have left the baggage claim and getting outside to catch fresh air, the chauffeur of SHA was waiting for us with a sign with my name on. The SHA airport shuttle car, white and very classy (Mercedes Benz), was as nice as the SHA goodies handed to us in the car: a reusable SHA mask with removable filters in a very nice fabric, SHA hydro gel and SHA mineral water.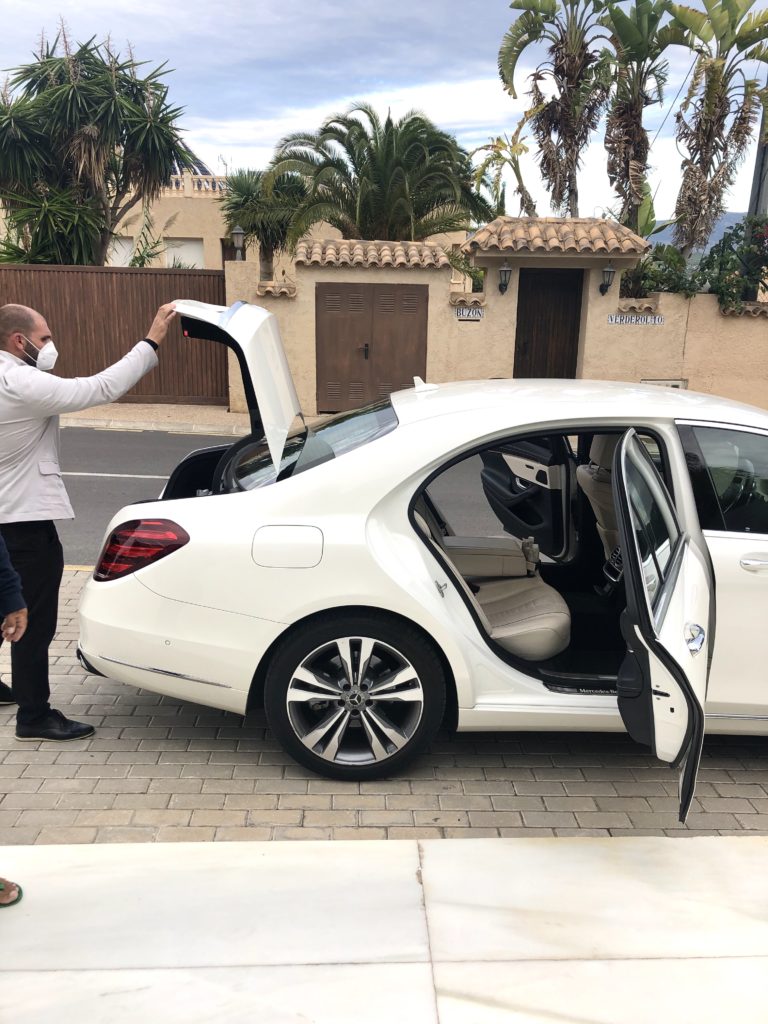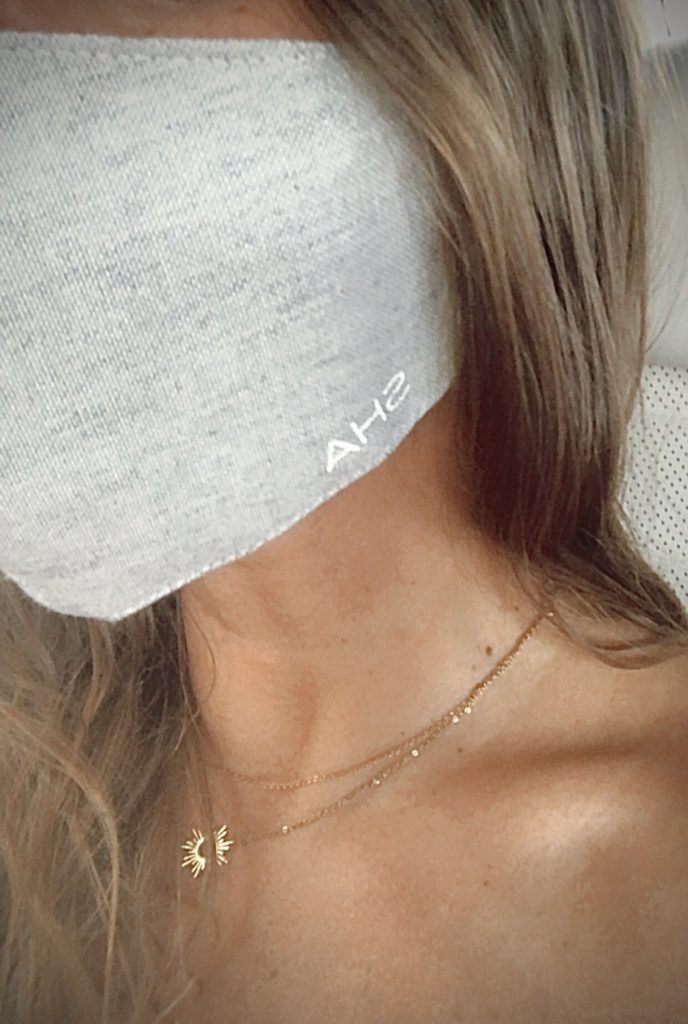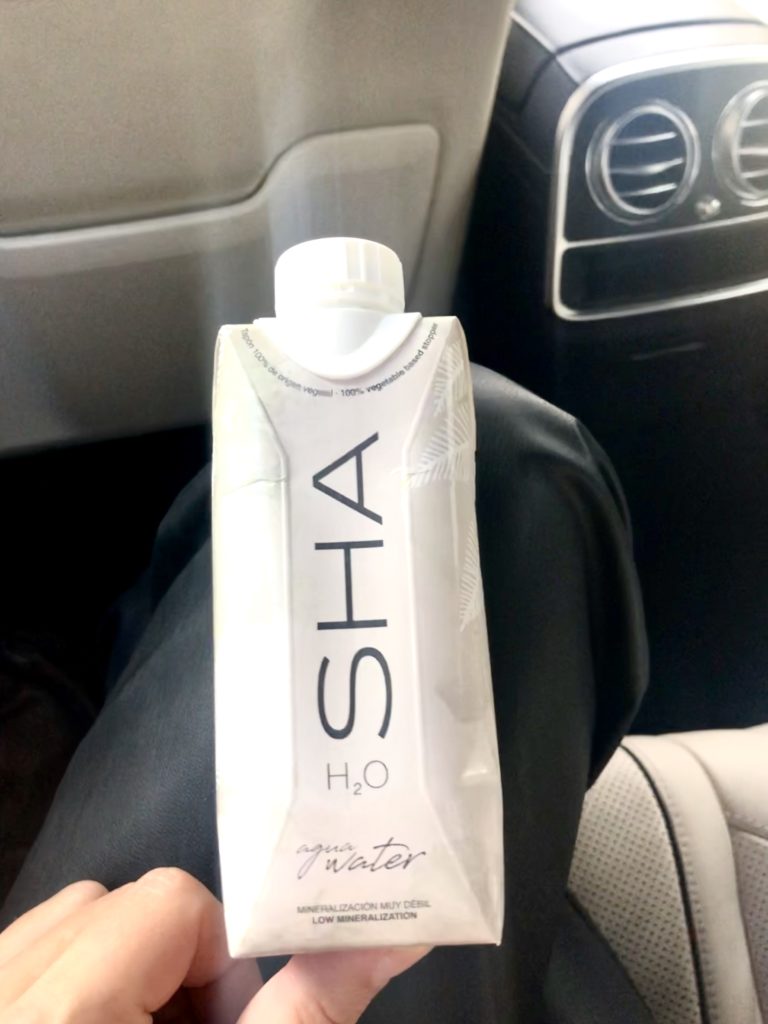 "Through a joint study of medical treatments and natural therapies we work to restore and stimulate the body's natural defences with the goal of enabling your body to be in the best condition for defeating any threats to your health and well-being."

SHA WELLNESS CLINIC
After a 40 min ride along the coastal area of the Costa Blanca, we arrived at the SHA WELLNESS Clinic. Here it's like a "protected bubble" as the staff say – and because they don't take risks, they ask guests to arrive with a negative Covid-19 PCR test.  Following that, the nurse at SHA made a antibody test with us.
Safety first!
After Anna, our gentle guest relations manager, gave us a tour of the house we were guided to our beautiful deluxe suite A103 of 70 m2 with the latest technology and the best services, an incredible comfy bed and a beautiful view over the mountains and the sea that I enjoyed every morning on our balcony watching the sunrise. Some good memories of 2020!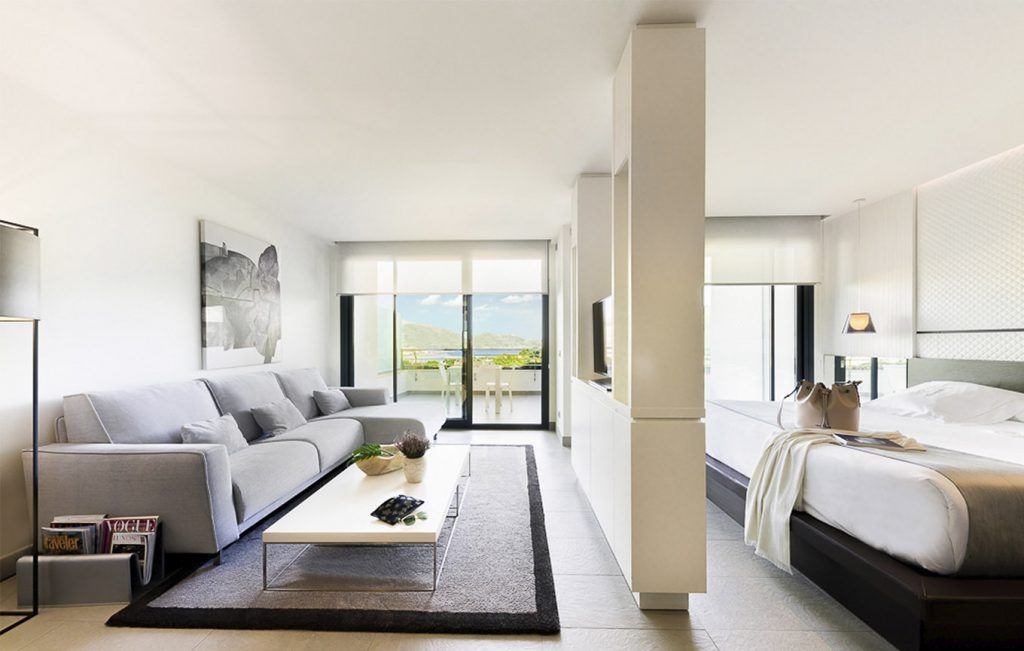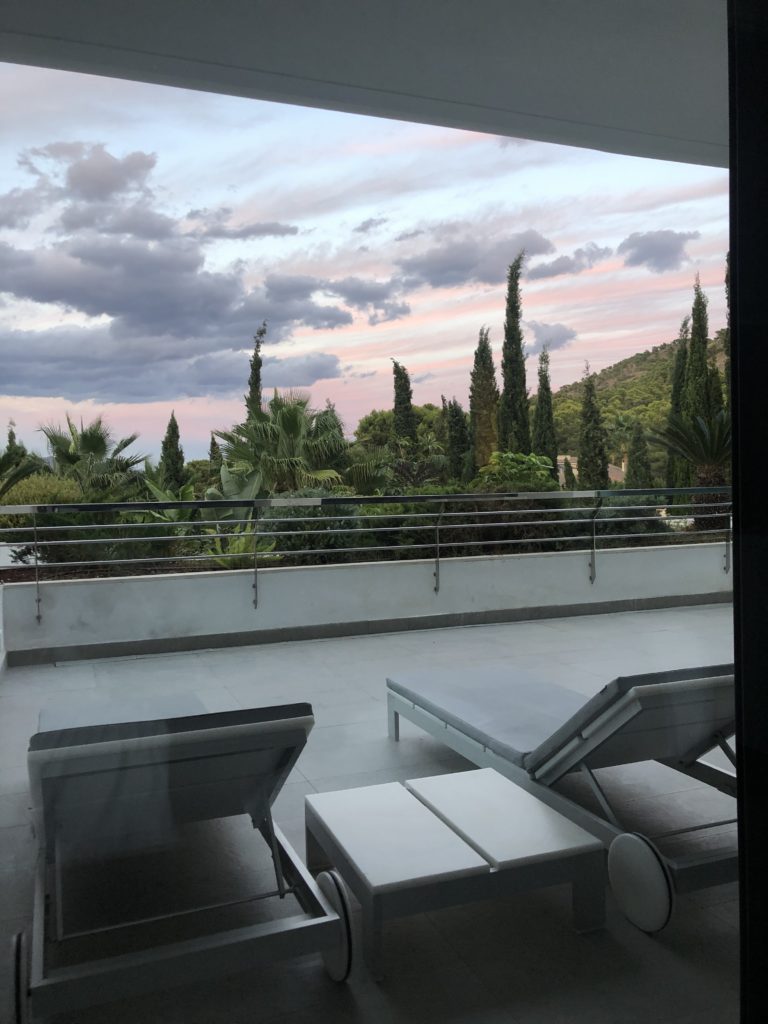 Before dinner I had my first meeting with the nurse to get a general health examination that included: blood pressure check, weight, body fat mass, fat free mass and total body water measurement and a few general questions about my health. Right after, I met Natalia, my agenda planner, who coordinated all my rendez-vous in the most effective way for the next days.
There are many programs for each individual's needs. Wellness programs, weight-control + detox programs and rejuvenation programs. I decided to try the Rebalance program for 4 days, but you can also book it for 7 or 14 days. It's perfect for people who are not pursuing any specific health goal but are concerned about improving their lifestyle and wellbeing, who want to disconnect and relax while learning new healthy habits.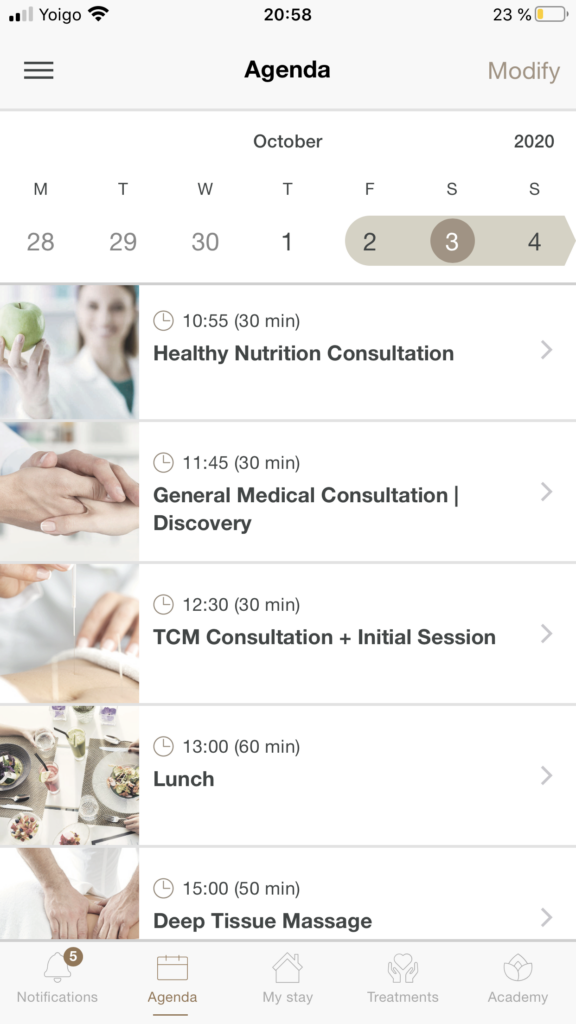 What I liked a lot is the SHA app that you download a few days before arrival that allows you to follow your agenda and any changes, to read about your treatments and nutrition plans and tips and activities etc. The app tells you what you should eat and drink a few days before to prepare your body in the best way.
***
This is a short resumé of the content of my Rebalance program
(We decided to give an each day experience, Day 2,3,4 coming soon):
MEDICAL SERVICES
General health examination
General medical consultation at the beginning of the program
Revitalising medicine consultation
HEALTHY NUTRITION
Consultation with an expert in nutrition and natural therapies
Nutrition plan adapted to your needs
Natural therapeutic drinks, based on prescription
NATURAL THERAPIES
Traditional Chinese Medicine consultation and treatment based on prescription: acupuncture, laser acupuncture or electromagnetic heat lamp
WELLNESS
Traditional massage or oriental therapy session, based on your needs: deep tissue massage, relaxing massage, cranio-cervical massage or shiatsu
Aquatic therapy session, based on individual needs: watsu, cranio-cervical water massage, underwater massage or hydroenergetic cure detox
High-tech treatment session, based on individual objectives and needs: Indiba, Icoone or LPG or electro lymphatic drainage
SHA Detox massage
Foaming enzyme facial treatment
Pressotherapy session
Access to the Hydrotherapy Circuit, based on prescription (sauna, Roman baths, Turkish baths, cold plunge pool, hydrotherapy pool, lap lane, foot baths, bithermal showers, ice fountain, therapeutic water jets)
MIND AND BODY
Private session, based on your needs: yoga, meditation, mindfulness, chi-kung or pranayama techniques
FITNESS
Introductory fitness evaluation with a personal trainer
HEALTHY LIVING ACADEMY
Complimentary access to group activities: talks, holistic classes, training, walks and healthy cooking classes, among others
***
HOW DOES THAT SOUND? 
Lot's of information for the first day – this impressive complexity of the SHA Wellness Clinic, my agenda and the next days to come but I think I never had such a great agenda to look forward to in my life…
Also at SHA, you do not smoke, drink alcohol or any caffeine in order to get your body and mind in perfect harmony. For those who know me, I love my morning coffee and my cigarette and of course I love wine, so at first it was a bit scary to me. How will I feel? Wait for it..
This was my first meal at SHA, a gastronomic veggie Pad Thai.
More than delicious.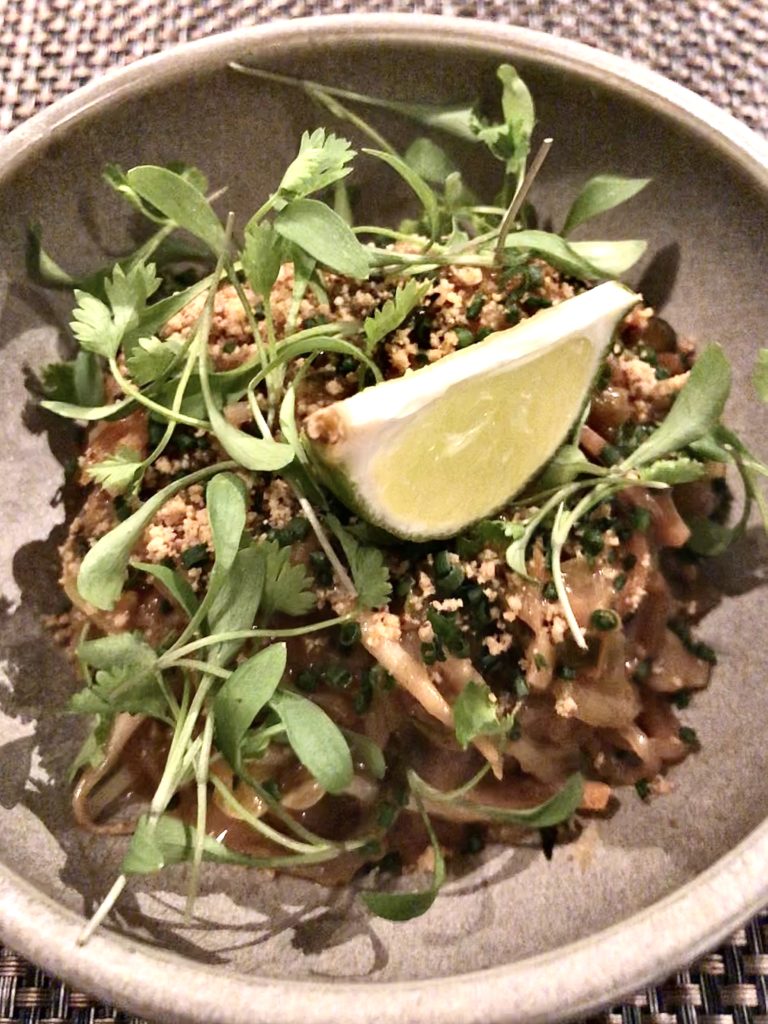 We finished our first day with all these beautiful impressions and a dinner in the SHAMADI gastronomic restaurant with a warm and modern atmosphere with excellent views out onto the bay of Altea and a spectacular terrace to delight the senses. I already met Chef Lixi (one of my favorite chefs in the world) in Paris during a lunch with the SHA founders and team where I got to know his way of cooking. He is an artist and I had the chance to cook with him! More to this later.
I'll take you through my treatments over the next few days. Day 2 follows very soon, so many things to tell you and so many more exciting treatments to discover..
À très vite!
Shari
#StayHealthywithSHA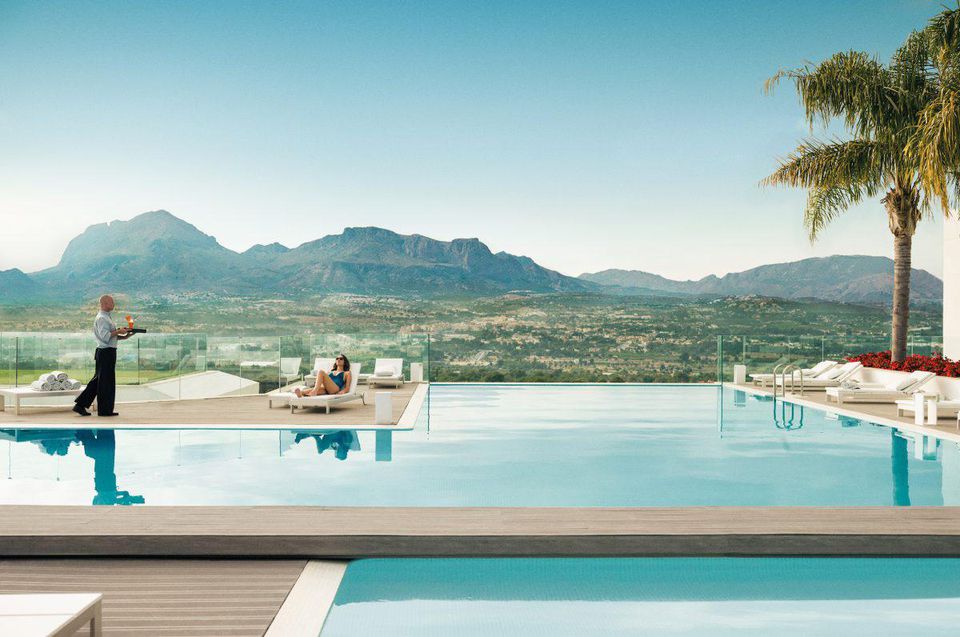 Recommended