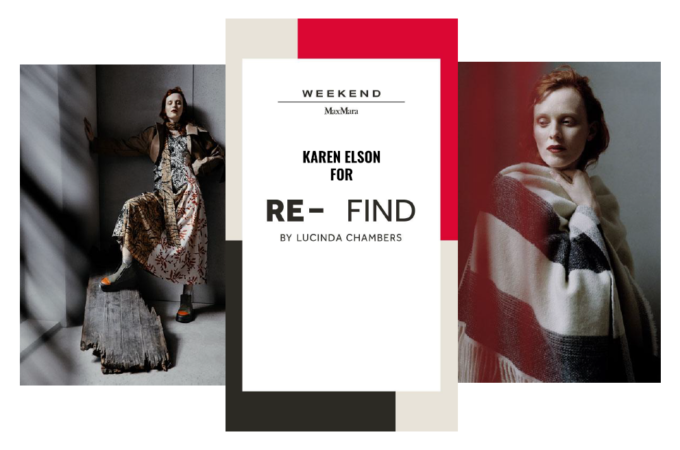 Weekend Max Mara SIgnature Re-Find Collection by Lucinda Chambers

Re-Find: Weekend Max Mara's new Signature Collection
Re-Find is the new Weekend Max Mara Signature Collection created in collaboration with Lucinda Chambers for the AW 2020-21 season.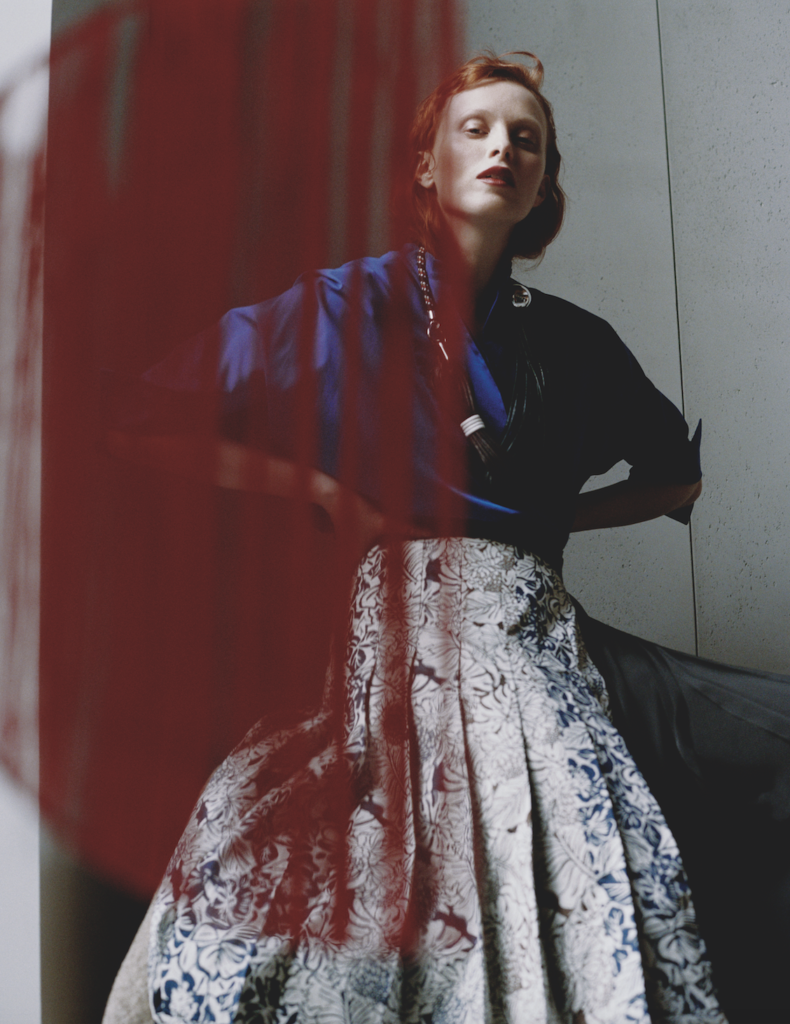 With Re-Find, the high-profile British fashion director, known for her great style and unique eye, created the perfect wardrobe of great pieces to keep, wear and love forever. Modern yet timeless staples that reflect the heritage and essence of Weekend Max Mara – joy, relaxation, ease and individuality, peppered with a pinch of Brit spirit.
Praised for her longstanding fashion career at British Vogue, Chambers is also the cofounder of clothing line Colville and of Collagerie, a global online shopping platform.
Chambers opted for hallmark Weekend Max Mara fabrics such as cotton gabardine for trousers, rustic fringed wools fashioned into coats and rainproof canvas for trench coats.
The starting point was a mix of her favorite essentials, styled in lively, unexpected contrasts and rich textures. Stripes, flowers, checks are bonded to patchwork effect or mismatched liberally in easy layers. A blanket coat is worn over a flowy dress, exaggerated trousers under a snug knit, an oversized cape is ideal to throw over everything.
The overall warm and free-spirited feel is underscored by a rich autumnal palette that veers from ink blue to rust, from camel to earth-tones, plus winter white and orange.
"I created what is my perfect Weekend Max Mara wardrobe. I love what it stands for," says Chambers. Accessories play an important role in Chambers' style formula.
Personal, often eccentric pieces, such as a maxi version of the signature Pasticcino Bag, a printed scarf and a cozy hat, to pass down as an expression of freedom.
The spirit of the collection is captured by photographer Jack Davison with British model Karen Elson, whose ties with Chambers go back in time, and who fronted a Weekend Max Mara ad campaign in 1997.
"Karen has a unique beauty, inside and out, and an individuality that resonates through the clothes. I was very thrilled that she and Jack wanted to be a part of this. It was pure joy to put them together and see what happened," reveals Chambers.

_________________
FAV WHAT WE ADORE COLLECTION PIECES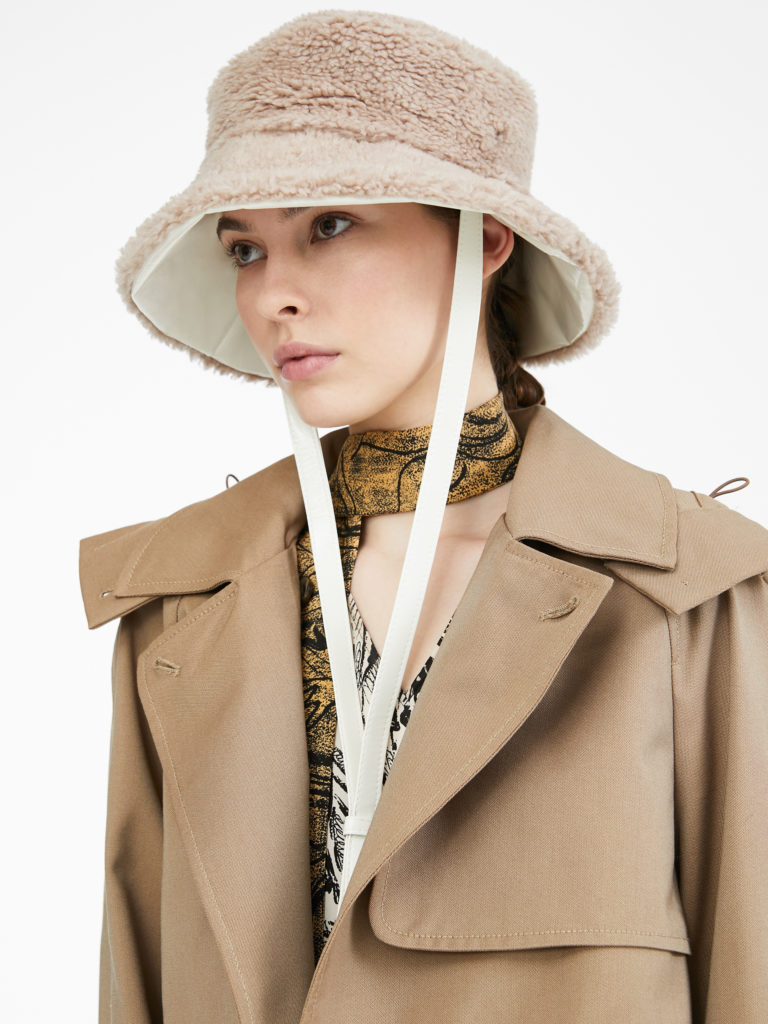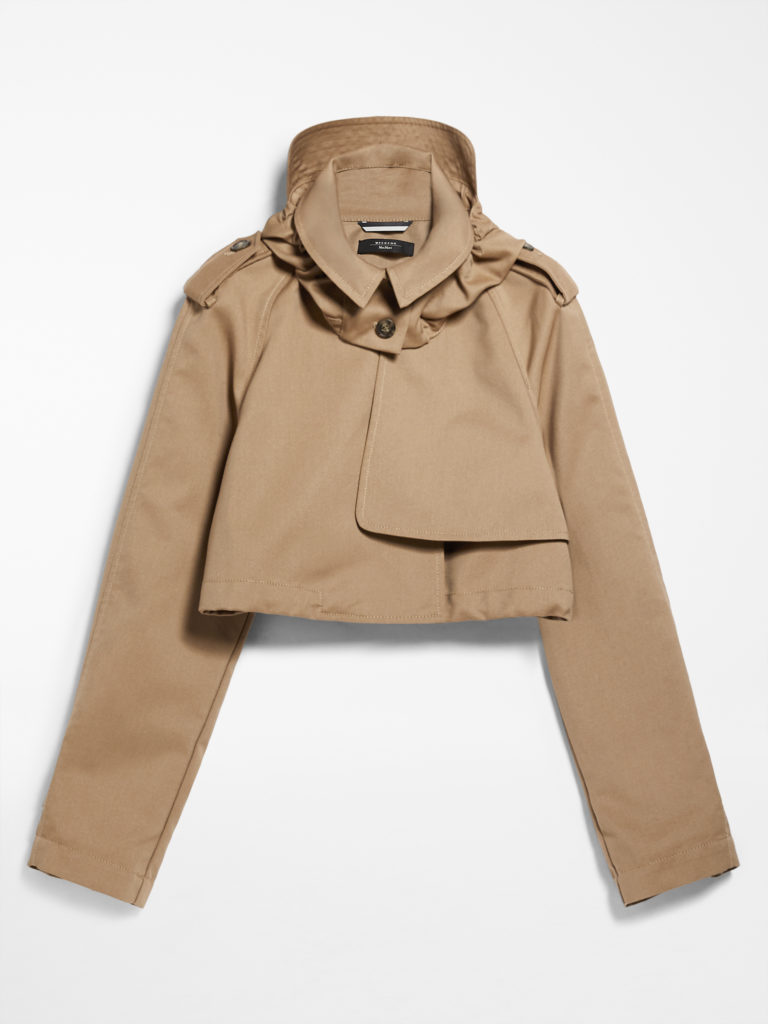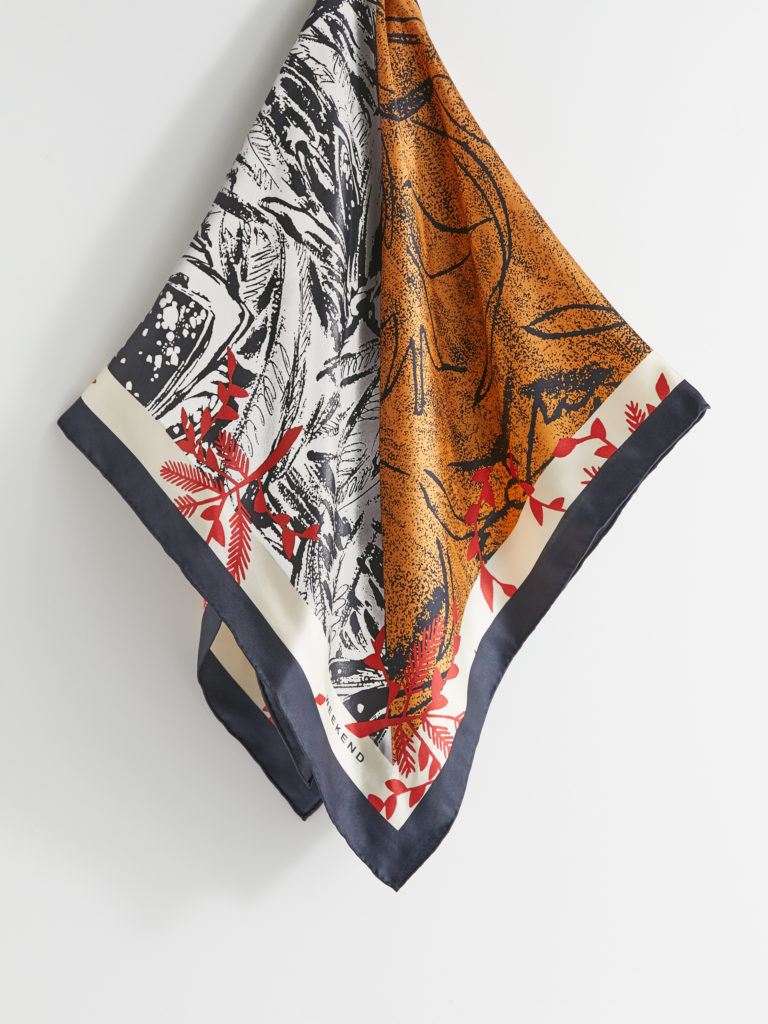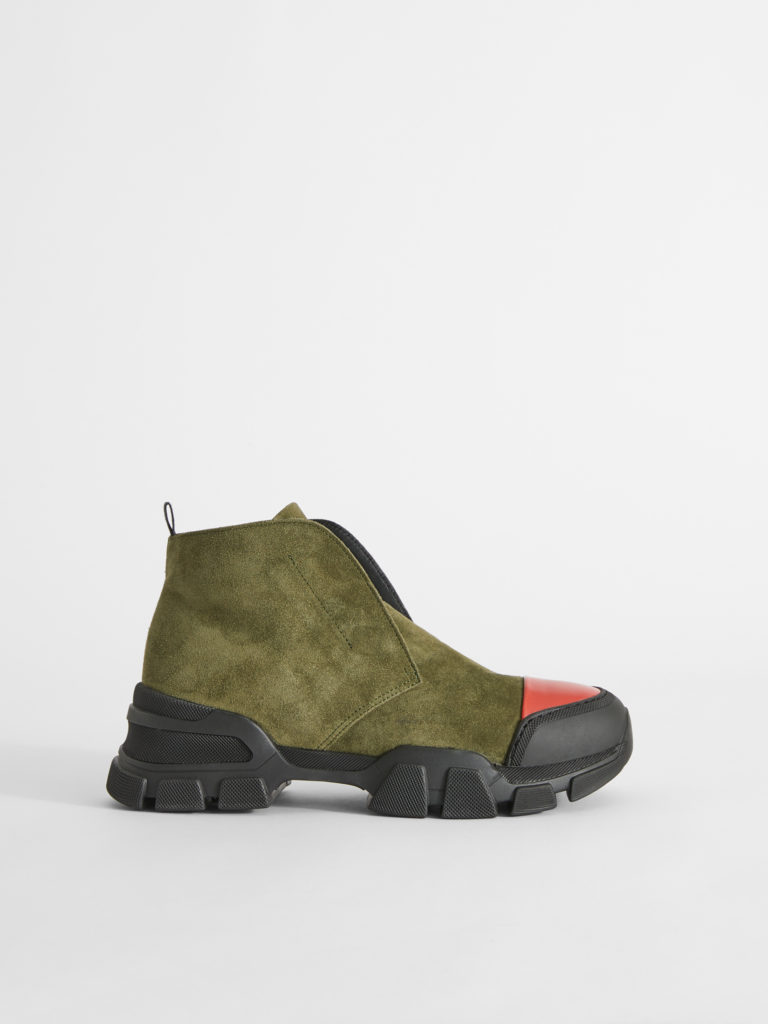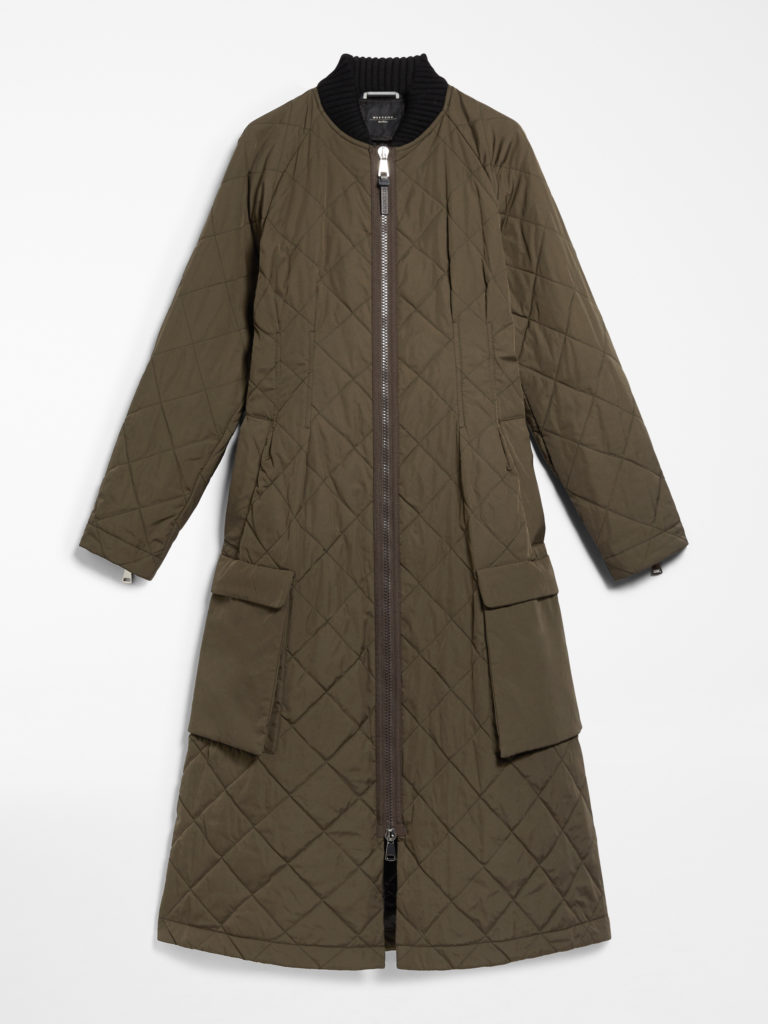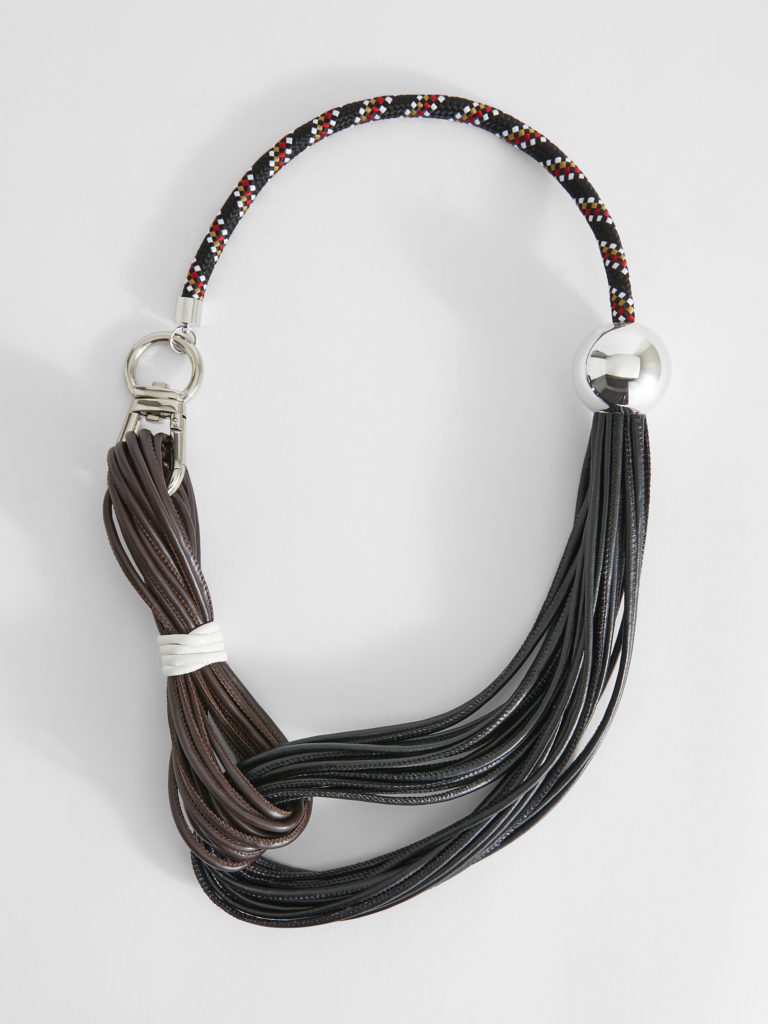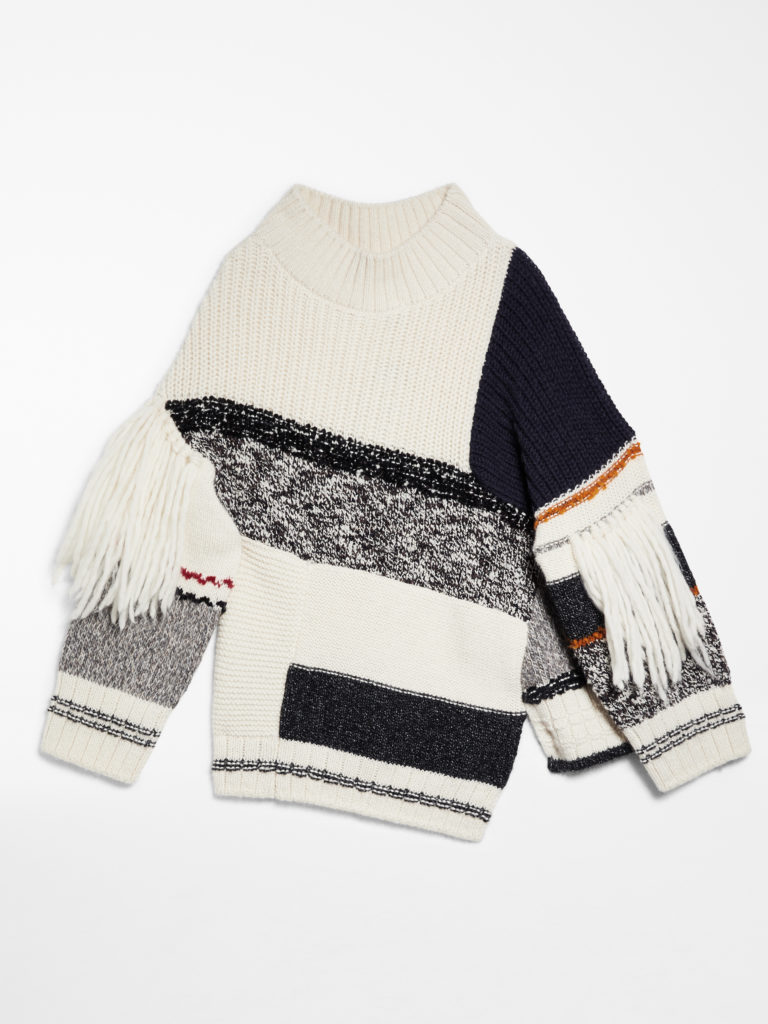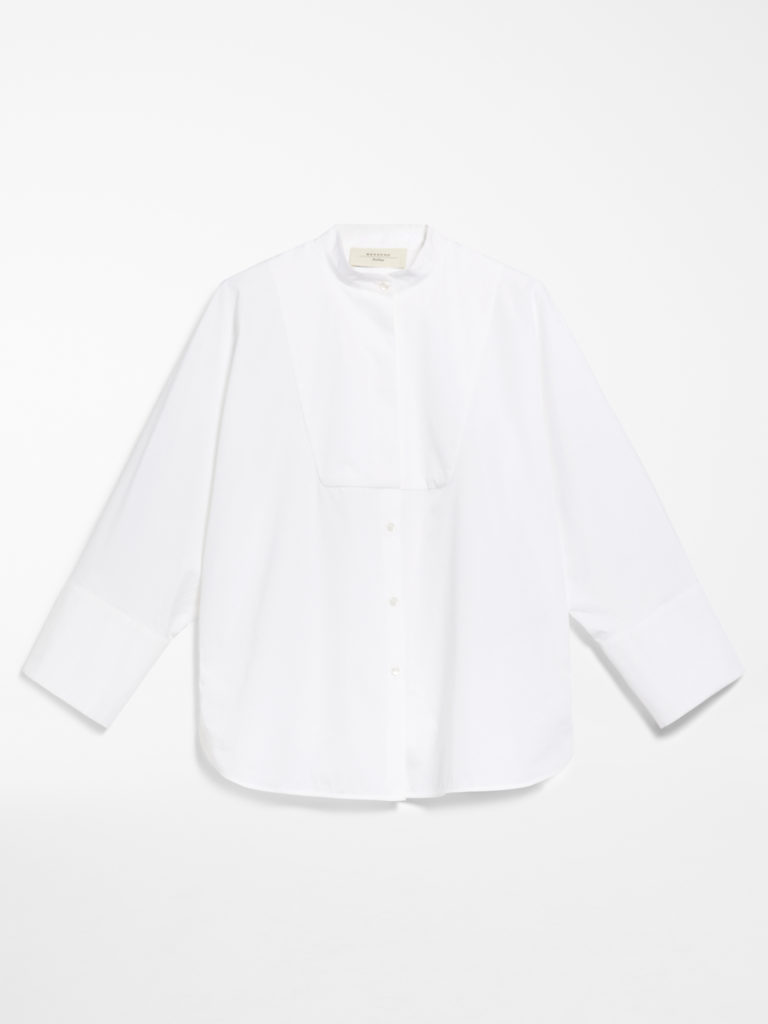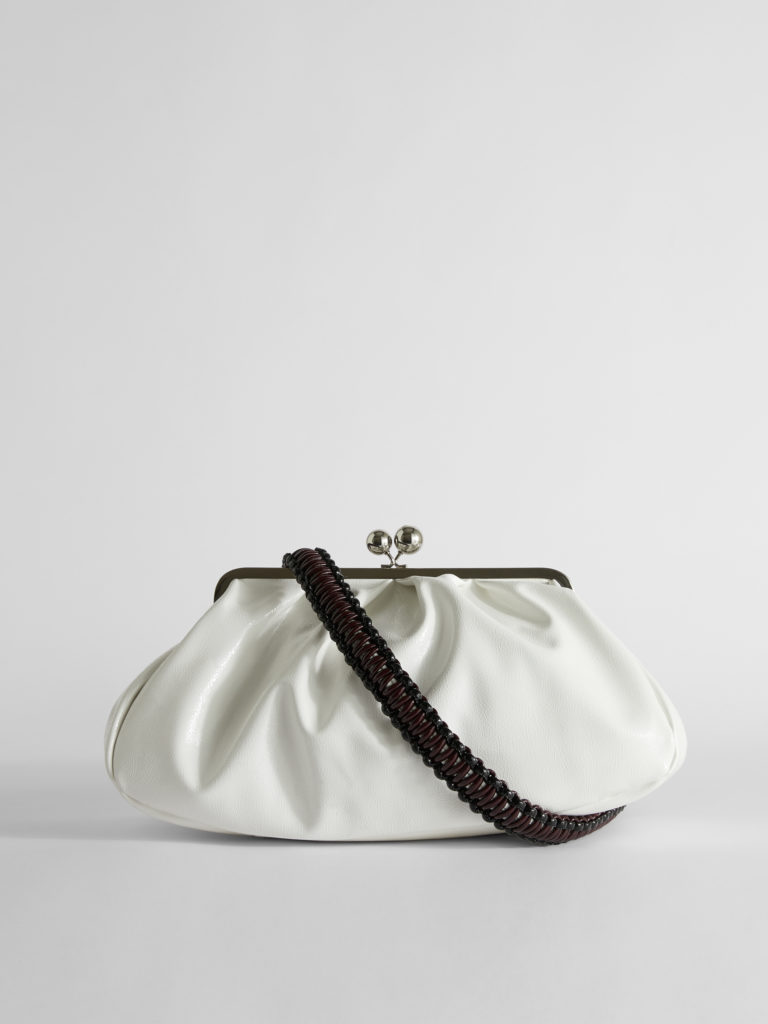 _________________
ABOUT Lucinda Chambers
Lucinda Chambers studied at Hornsey College of Art and started her career by selling handmade jewelry on Portobello Market. She went on to become Grace Coddington's assistant at British Vogue and later left to become Fashion Director of ELLE when it launched in the UK. Returning to British Vogue under the Editorship of Alexandra Shulman, Lucinda was the Fashion Director for 25 years.
Whilst contributing to magazines, Lucinda also consulted for fashion houses including Prada, Jil Sander and Marni, as well as working with numerous high-street brands.
Now Lucinda contributes to American Vogue and other independent magazines as well as launching a clothing line, Colville, with co-founders Molly Molloy and Kristin Forss. In 2019, Lucinda and former Vogue editor Serena Hood launched Collagerie, a digital shopping platform covering fashion, interiors and beauty.
ABOUT Karen Elson
Growing up in a gritty industrial town in the North of England, music was Elson's first love and refuge, but it was fashion that gave her the escape she was seeking. Plucked off the streets of Manchester as a sixteen- year-old schoolgirl, Karen's rise to internationally recognized supermodel arrived early. Her big break came courtesy of Steven Meisel when the lauded lens man shot her for the cover of Vogue Italia on her 18th birthday.
Known for her vermillion mane of hair and bewitching looks, Karen has spread wide roots over the fashion and entertainment industries during her two-decades long tenure. She has worked with the majority of fashion's most renowned photographers and designers including Mert and Marcus, Patrick Demarchelier, Steven Klein and Ellen Von Unwerth as well as runway stints for Versace, Alexander McQueen, Dior, Gucci and Chanel among others. Karen has appeared in over 30 international editions of Vogue as well as W, CR Fashion Book, Love, InStyle, Harper's Bazaar and i-D. Karen has also fronted advertising campaigns for Tom Ford, Miu Miu, Valentino, Cartier, Moncler, Louis Vuitton and Tiffany & Co. to name only a few.
Growing up in a musical household, Karen learned guitar as a teenager; she kept her songwriting secret from friends and family until she was in her mid-20s. Her first public performances were as part of the New York City-based cabaret troupe The Citizens Band. Her musical career garnered attention over time and in 2010, Karen released her first, full-length album "The Ghost Who Walks" produced by her then-husband Jack White – leader singer of The White Stripes. Now based in Nashville, Karen recently released her second album "Double Roses" while raising her two children Scarlett and Henry. Karen serves as an ambassador for Save the Children and is a staunch advocate for child right's around the world.
_________________________________________________________________________________
Launched in 1983 as a casual outdoors weekend collection, Weekend Max Mara has evolved into an authentic Italian lifestyle brand with a unique identity and relevant personality. Today Weekend Max Mara's wide-spanning collections of ready-to-wear and accessories effortlessly balance currency and continuity.
The contemporary and sophisticated selection fuses formal and informal with a multi-occasion casual elegance for open-minded, cultured and free-spirited women whose individuality is beyond fashion, above seasons. As part of the brand's ongoing drive, Weekend Max Mara introduced its Signature Capsule collections, designed or inspired by a renowned creative who each season interprets the house codes creating a unique wardrobe with a distinctive point of view. Weekend Max Mara is available in about 250 mono-brand stores and leading department stores globally.
Recommended