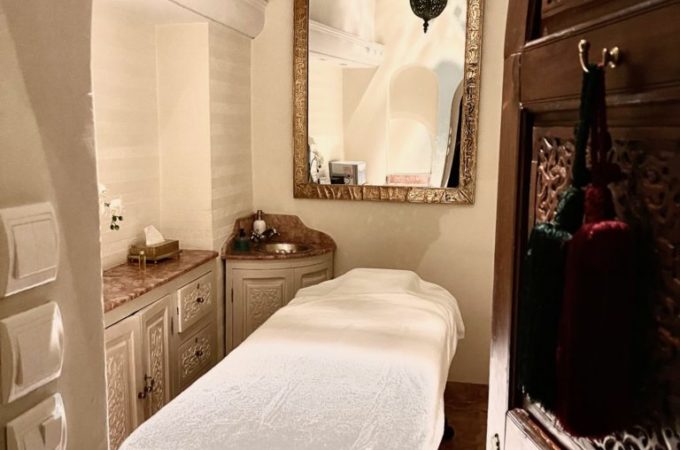 WHERE TO EXPERIENCE THE BEST MASSAGE + FACIAL & SELFCARE IN MARRAKECH
At the end of September, we finally travelled to Marrakech again.
How can you not miss Marrakech… the sun, the friendly people, the delicious food, the markets, the spices, the birds singing and especially the incredible wellness options.
This time we looked for something special, namely wellness massages and treatments for pregnant women.
It's often not easy to find suitable massages and treatments for pregnant women to feel good and relax, and that's exactly why we wanted to share with you where and how to get the best pampering in Marrakech.
Those who have been pregnant before or are currently pregnant know that a proper massage during pregnancy can work true wonders. Finally, relax for an hour, loosen the cramps and just let go of all the stress, because pregnancy is often no bed of roses.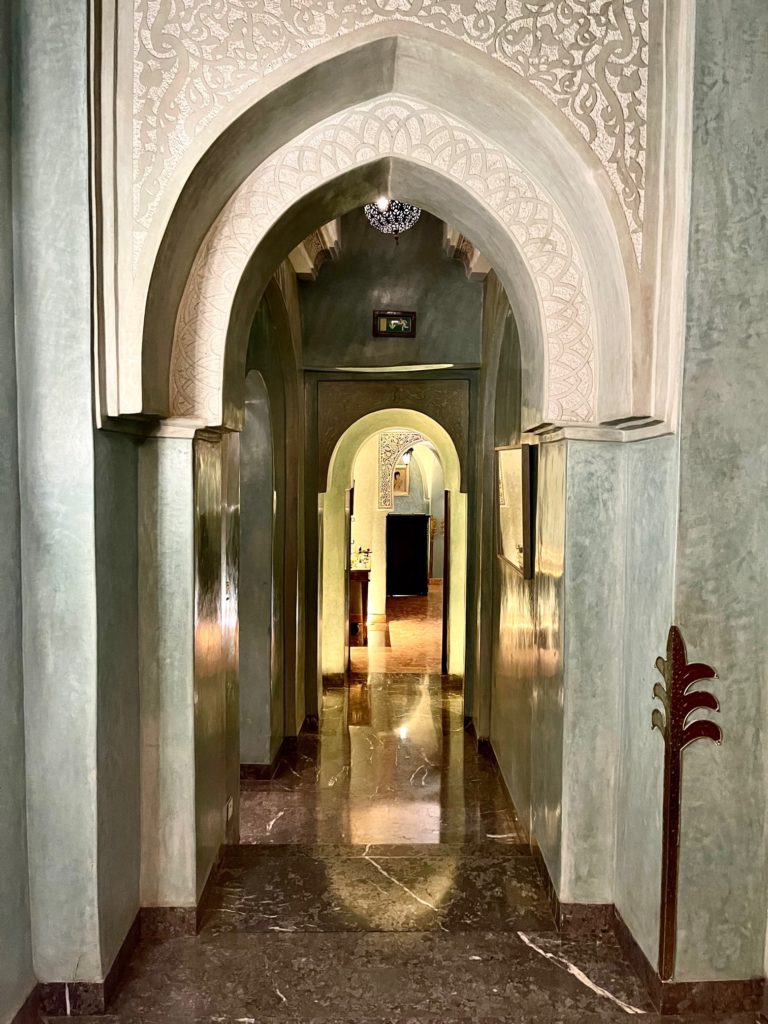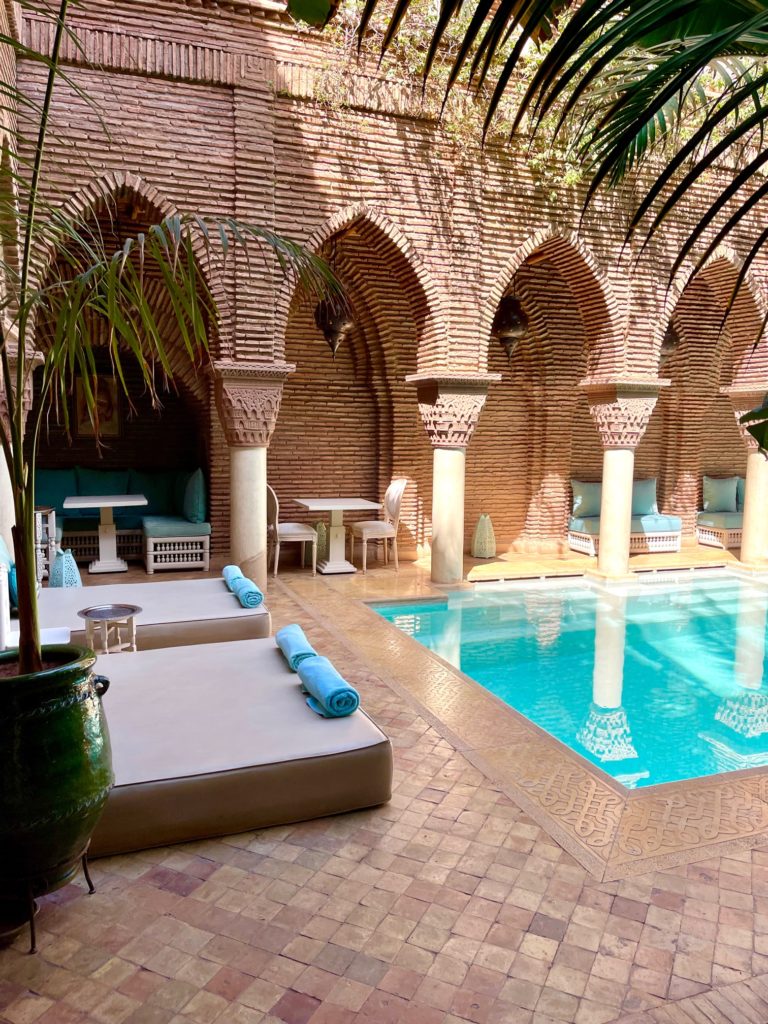 Often the pain during pregnancy is different for everyone, but back pain, cramps, abdominal pain etc. often plague the pregnancy. If you have stress on top of all this, it usually makes the factors worse.
So which place to pick for this delicate pampering?
We have been visiting La Sultana in Marrakech for several years and are always fascinated anew. That's why we chose this place again for this special request for pregnant women and our expectations were exceeded again, just like every single time.
Tucked away at the heart of the Kasbah, La Sultana Marrakech is, in itself alone, a Moroccan adventure. With its patios expertly sculpted by master-craftsmen, its gardens and rooftops overlooking the city, it is close to the historic sites of the Saadian Tombs, the Royal Palace, the Bahia Palace, within the perimeter of the Medina listed in UNESCO's World Heritage.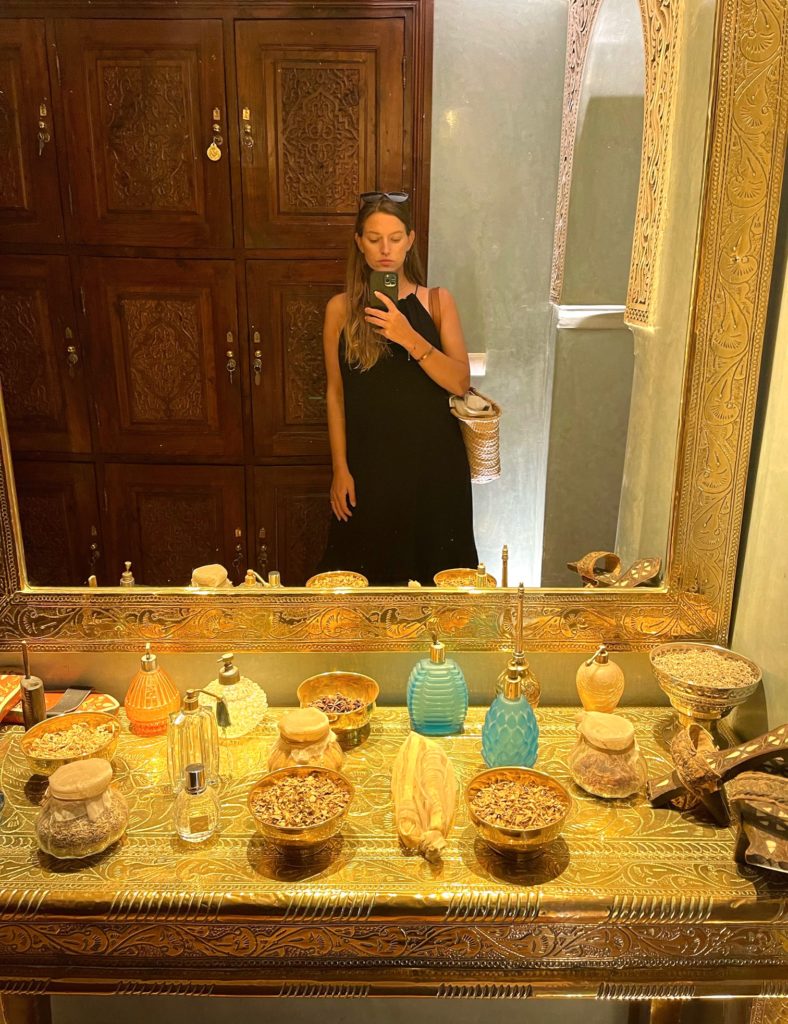 The Sultana Marrakech offers 28 rooms and suites, all different, with decor enriched by artworks and collections of art, luxuriant gardens at the heart of the Kasbah, a heated pool, a roof-terrace of 2,000 sq. metres overlooking treasures of architecture, a spa and its treatment rooms, two restaurants, a cocktail and "mezze" bar, a gym, and a terrace dedicated to cookery classes.
To relax in the best possible way and let it all go for a while, I decided to have a facial treatment of 90 min first.
More specifically, the Ultimate Lift – Darphin Institute Signature Facial.
This is the ultimate escape from the signs of ageing. This multi-corrective facial is infused with the precious botanical jewel Sea Emerald, and the rejuvenating 8-Flower Nectar. It visibly plumps wrinkles and restores skin density and texture.
The treatment leaves the complexion looking smoother, more contoured and radiant, with a deep sense of well-being.
90 minutes of pure relaxation and bliss had awaited me and the best Darphin products were used for this. This treatment takes place in several stages: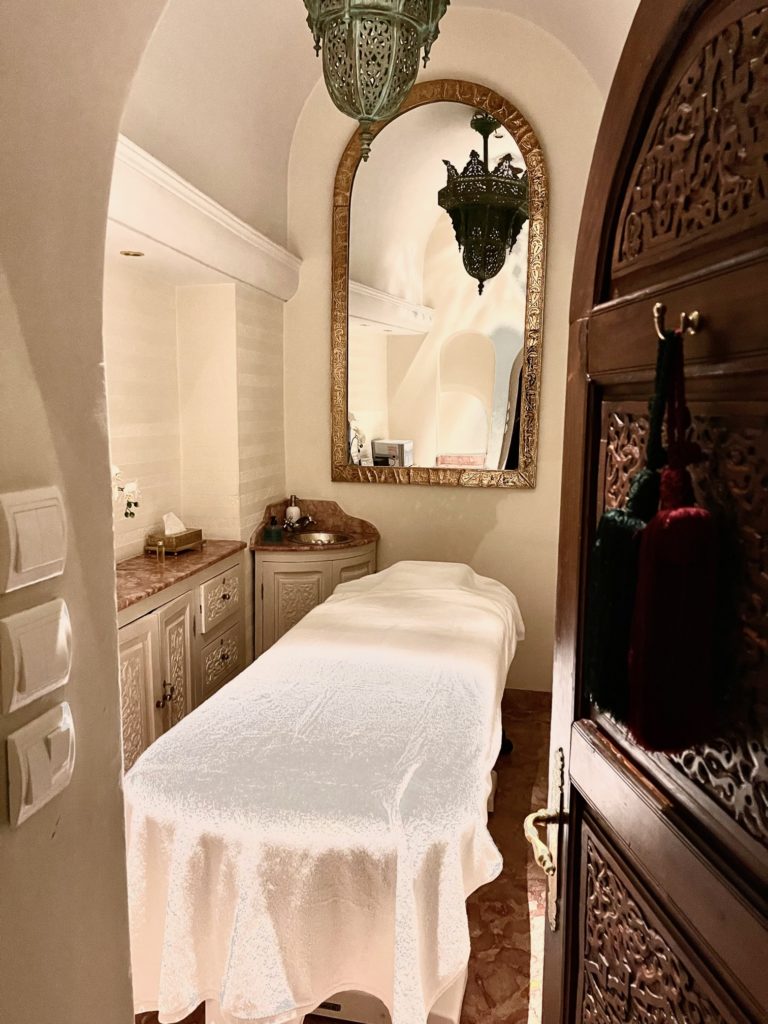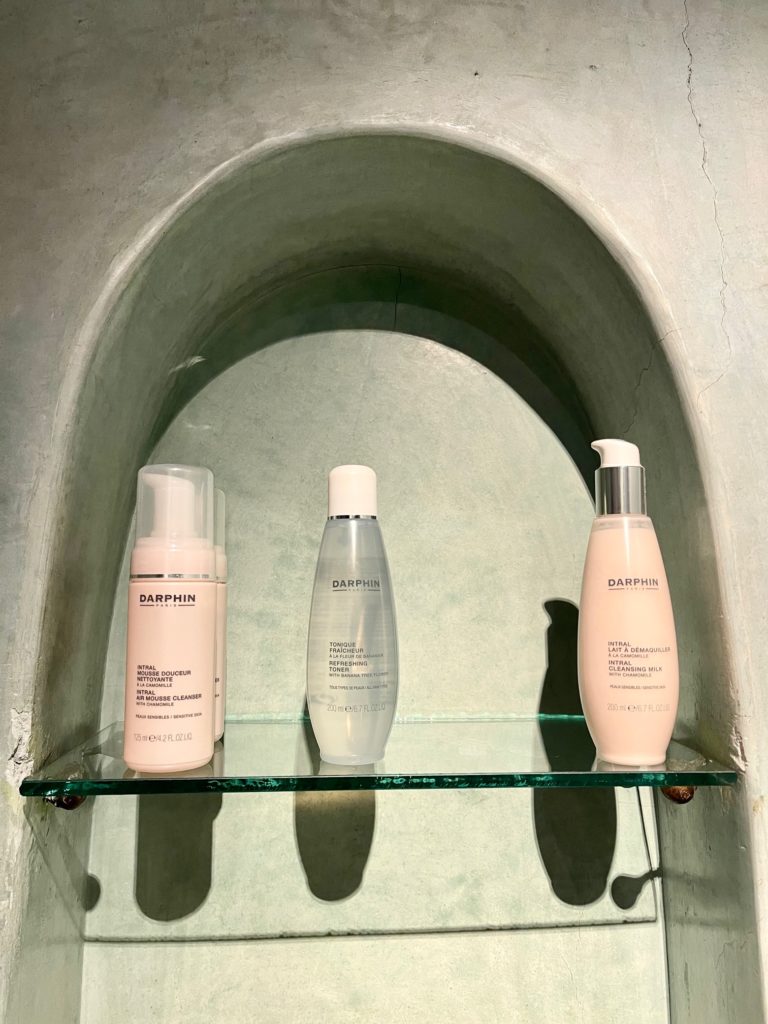 Double Cleanser: Intral Milk and Micellar Toner

Exfoliating: Aroma Peeling and Toner Fraicheur Pro Thermo Amino Peel

Correcting: Toner Fraicheur + Serum Lifting Paupieres + Serum Stimulskin

To rebalance: Oil Elixir Chamomile

Plumping: Stimulskin Divine Face Cream + Stimulskin Divine Eye Cream + Modelling Cream

Booster: Serumask Fibrogène + Fraicheur Toner + Vital Powder Mask

Protection: Freshness Lotion + Stimulskin Eye + Stimulskin Serum + Stimilskin Cream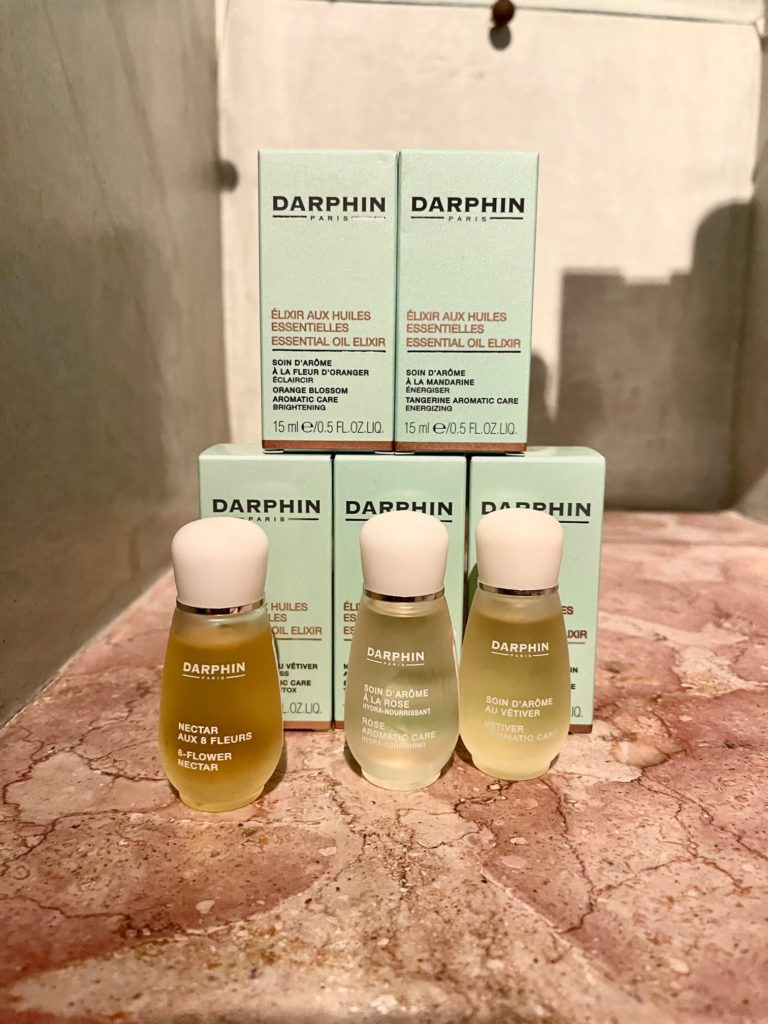 How does this sound to you?
For my second treatment I had a body massage "La Sultana" with argan oil for one hour. The skin is very stressed and stretched during pregnancy, so it is even more important to care for it regularly with oil. My masseuse had the gentlest hands and made me feel completely comfortable, relaxed and even fell asleep.
What are the benefits of Moroccan Argan oil for the skin?
Argan oil is made from the kernels that grow on the argan trees native to Morocco. It's most frequently sold as pure oil, which can be directly applied topically (directly to the skin) or ingested in order to provide several health benefits.
Because its rich in vitamin E, Oleic acid and Linoleic acid, argan oil deeply hydrates, moisturizes and nourishes the skin to eliminate fine lines and wrinkles, tighten and firm the skin texture, and reduce dark spots and hyperpigmentation. Use daily on its own or by adding to your moisturizer for a radiant youthful complexion. Argan oil is rich in antioxidant properties that can prevent scarring by regenerating new cells and preventing the accumulation of free radicals. It can also help to fade existing scars.
Applying 100% pure Argan oil onto the skin during pregnancy is entirely safe.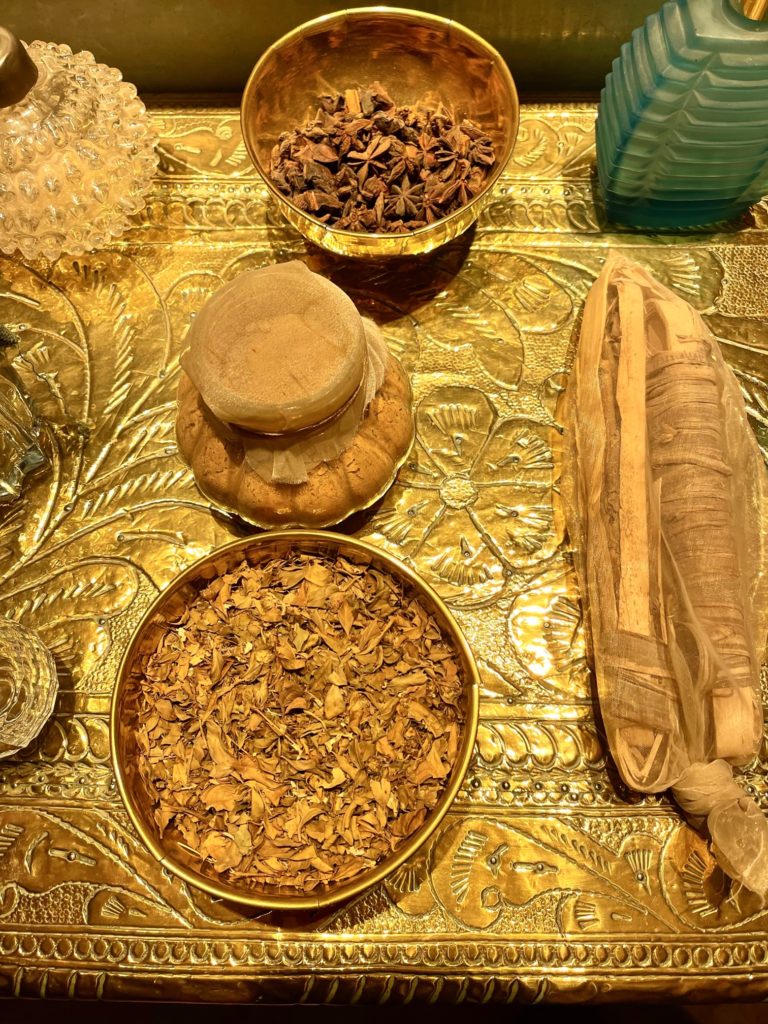 For centuries, Moroccan women have consumed and applied argan oil during their pregnancies. Pregnant women are welcome to massage the oil into the affected skin several times a day. As pure Argan oil is organic (plant-based oil which is not toxic) it will not harm the baby's health.
Indeed, Pure Argan Oil is the best and safest way to prevent + remove birth stretch marks.
After the treatments, I was taken to the pool area to completely relax and have a tea. It really doesn't get any better than that. The maximum relaxation level had been reached.
photo credits: What We Adore Magazine
To top it all off, be sure to dine on the rooftop terrace, at La Table du Souk.
I wholeheartedly recommend the Detox Salad that comes with a detox juice to pamper your body from the inside as well.
Let yourself go in that dreamy atmosphere and enjoy the sun and the birds singing, words almost can't explain how good you feel after the treatments and the healthy food at La Sultana.
To book your treatment, click here.
Recommended