For Valentine's Day, Galerie Pénélope reveals the secret of the famous "Marquise" ring…

UNIQUE
PRECIOUS
ETHICS
Behind Galerie Pénélope is hidden a story but above all, the love of stories. Camille Cuvelier, the founder decided to turn these commune passions into a profession, a hunter of historical treasures full of emotions. Pieces that Galerie Pénélope finds for you, are precious objects, full of stories and emotions, that will acompany you all your life and perhaps even more…
Did you know that navette ring is called in french, "Marquise ring" for the Marquise of Pompadour? Louis XV who madly in love with her, ordered a navette cut diamond inspired by her smile. Now it is still used for diamonds, but also for a ring shape.
Marquise ring with pearl and diamonds entourage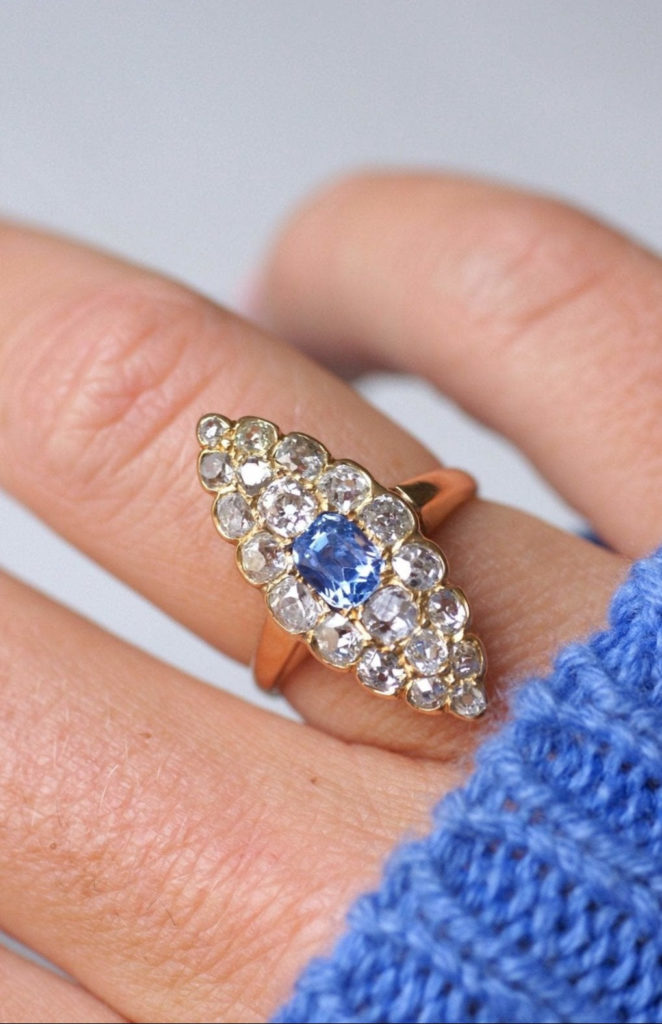 Sapphire Victorian Marquise ring with diamonds entourage on rose gold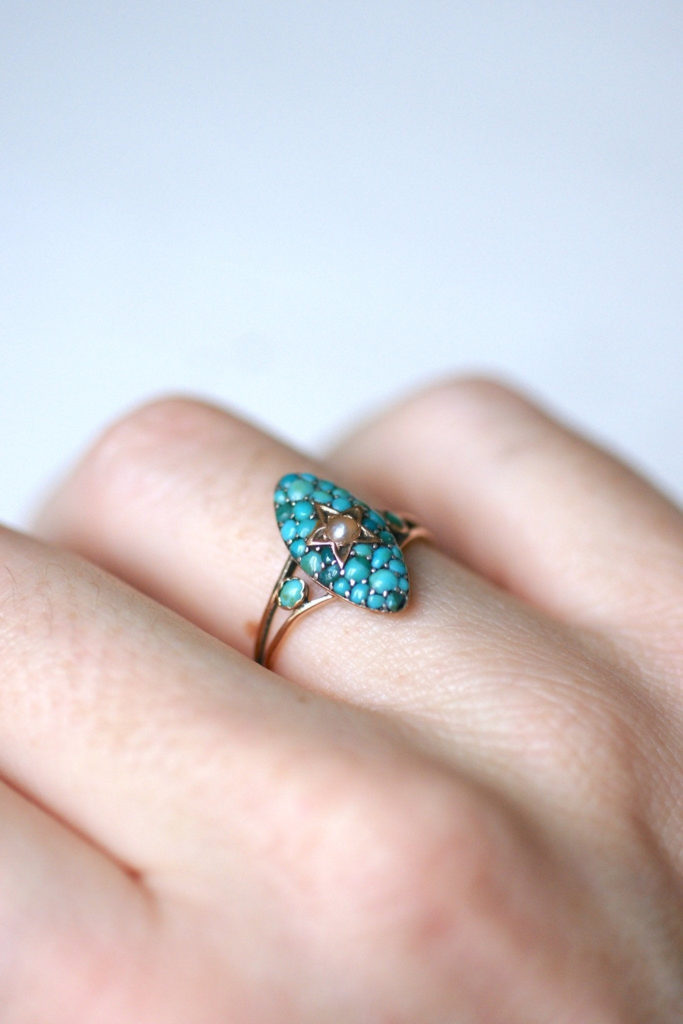 Marquise ring antique star, rose gold, turquoise and pearl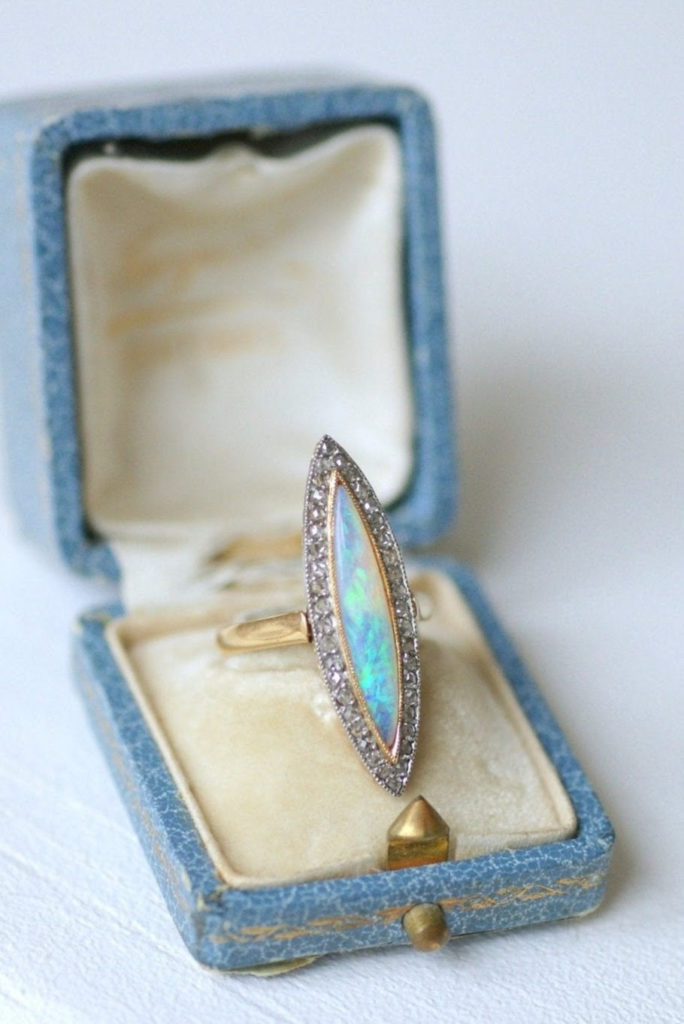 Opal Marquise ring, diamonds entourage
The antique jewel is now taking back its rightful place : a unique jewel, which by its rarity becomes precious, beyond its own value. Far from belonging to those jewels that we buy and then forget almost immediately, these treasures take on an ethical dimension by extending their lifespan when they enter yours.
Why Pénélope ?
Behind the brand is a story, but above all a love of stories.
Inspired by Pénélope, her grandmother, who all her life fed her intellectual coquetry with precious objects and books, Camille, the founder, decided to turn these common passions into a profession, hunting for historical treasures full of emotions.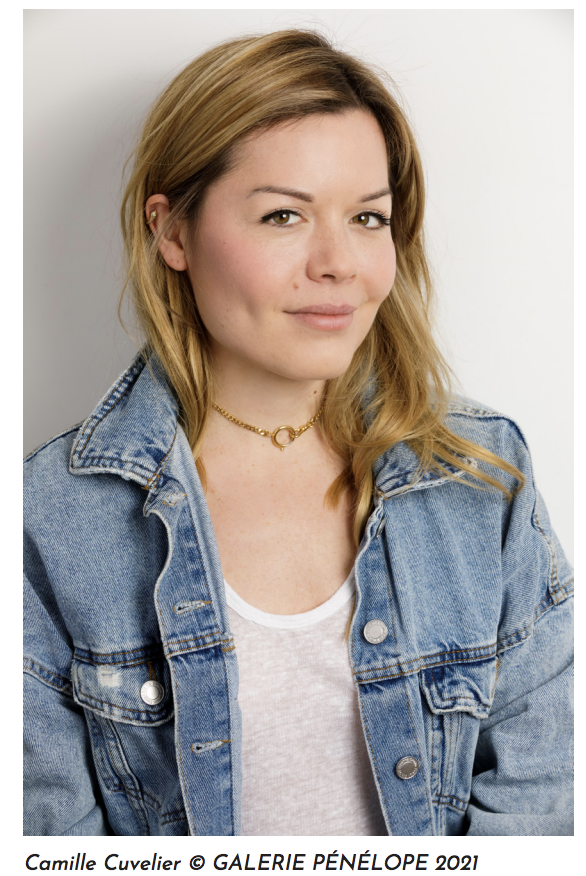 Camille Cuvelier has been refreshing our view of antique jewelry since 2016. Galerie Pénélope was born from her experience acquired with a parisian antique dealer, then in Haute Joaillerie within the Maison Chaumet. Camille has a double degree in gemology, from the GIA in New York (Graduate Gemologist) and the HRD in Anvers (Diamond Grader).
Antique cameo ring with labradorite and diamonds on gold © GALERIE
Recommended