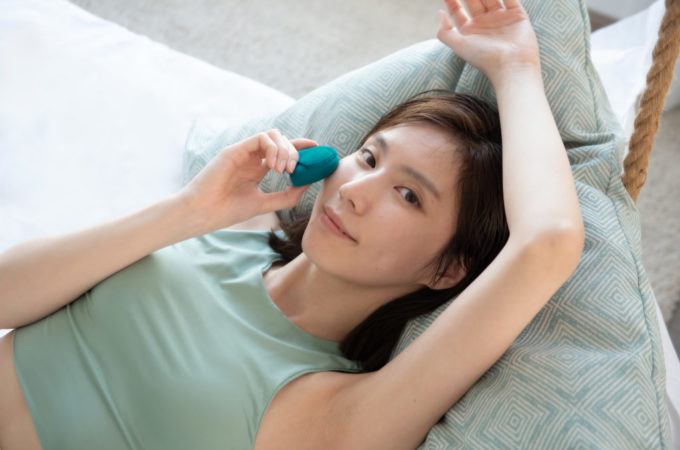 FOREO LUNA 4 – A NEW GENERATION OF FACIAL CLEANSING BRUSHES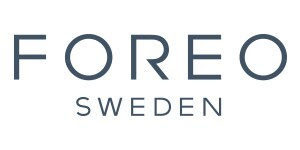 FOREO CONTINUES TO BUILD ON INNOVATION WITH ITS NEW LAUNCH
THE LUNA™4 GENERATION
– Discover the softest silicone facial cleansing brushes ever made: your best bet for unique skin.
– The 4th generation of facial cleansing brushes
The power of technology and beauty is coming to France with the next generation of devices: FOREO LUNA 4.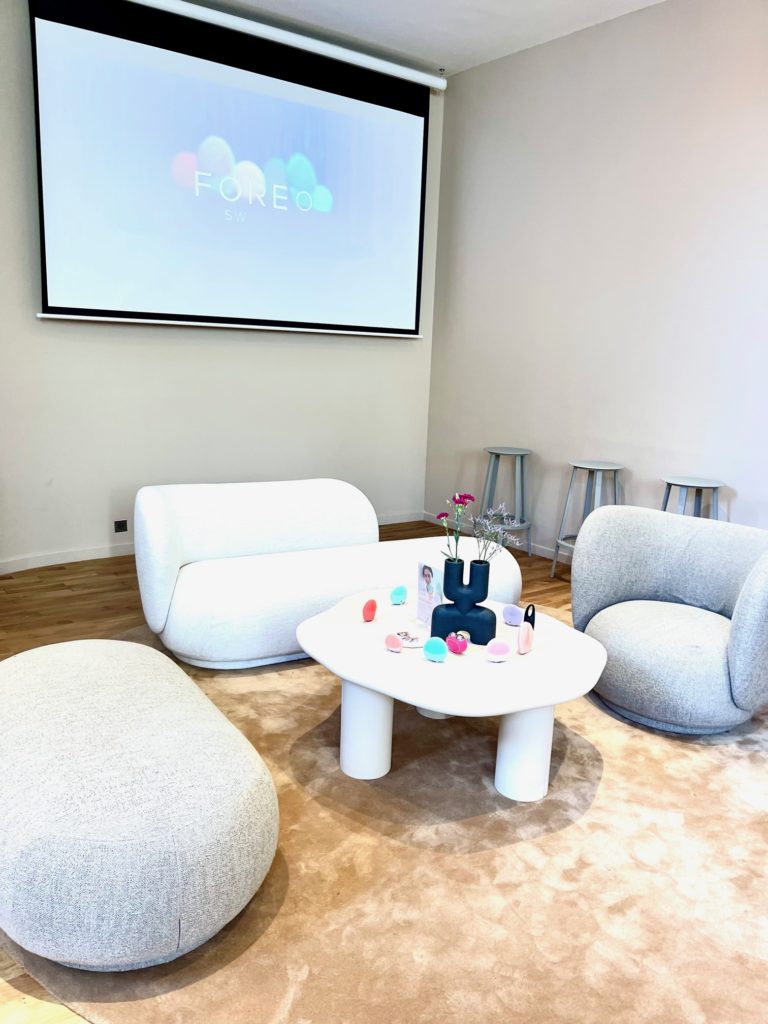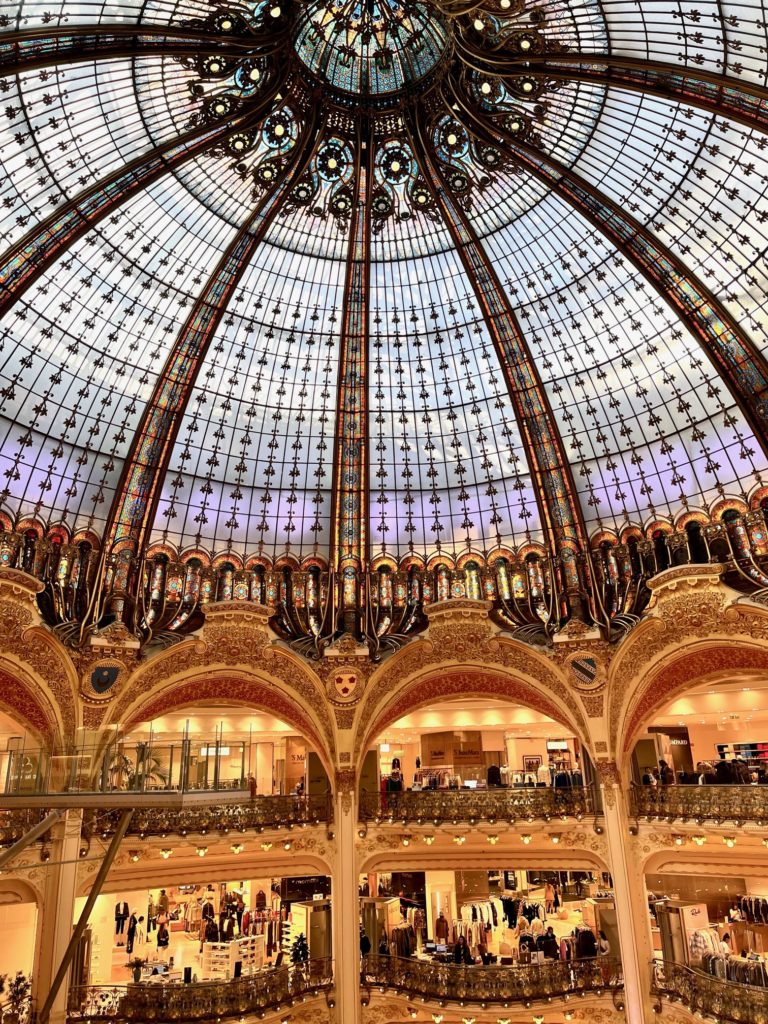 WHAT WE ADORE MAGAZINE was lucky to be part of the launch of LUNA 4 in Paris at the Galerie Lafayette and we couldn't wait to spread the news. The new device is so soft that just by touching it the relaxation mode is activated, no joke!
We had tried LUNA 4 for a few weeks now and the results are incredible. I do have some acne problems, now and then I struggled with heavy breakout and long lasting pimples. With this new device and the cleaning routine my skin became more soft, more clean and even some wrinkles are on their way to disappear, it's like I had done a little surgery. But, just like that, all the happened naturally, just by using LUNA 4 by FOREO.
It's facial range that aims to take the cleansing routine to the next level, with silicone contact points that are 17% softer than FOREO LUNA™ 3, allowing them to glide even more easily over the skin to preserve its natural elasticity.
Clinically proven to remove 99.5% of impurities, oil and make-up residue in 1 minute, cleanse blackheads and improve the absorption of beauty products. The T-Sonic pulse stimulates collagen creation, helps reduce the appearance of fine lines and improves lymphatic drainage to reduce puffiness.
As always, FOREO devices are built to last and are 100% waterproof. USB charging, with spectacular battery life and a low battery indicator for beauty-tech power.
INNOVATION, FUNCTIONALITY AND DESIGN
1. The softest silicone created specifically to care for your skin.
FOREO has studied for the last 5 years and finally achieved the highest possible level of softness. The FOREO LUNA 4 range reaches a level of 25 softness on the shore scale, the maximum possible for a silicone in a solid state, as from level 24 the silicone would turn into a gel.
Dermatology experts confirm that human skin has a softness level of 10, and that the softness point achieved with LUNA 4 is almost as delicate as that of natural skin. A five-point improvement over LUNA 3 for gentle, deep cleansing, even for the most sensitive skin.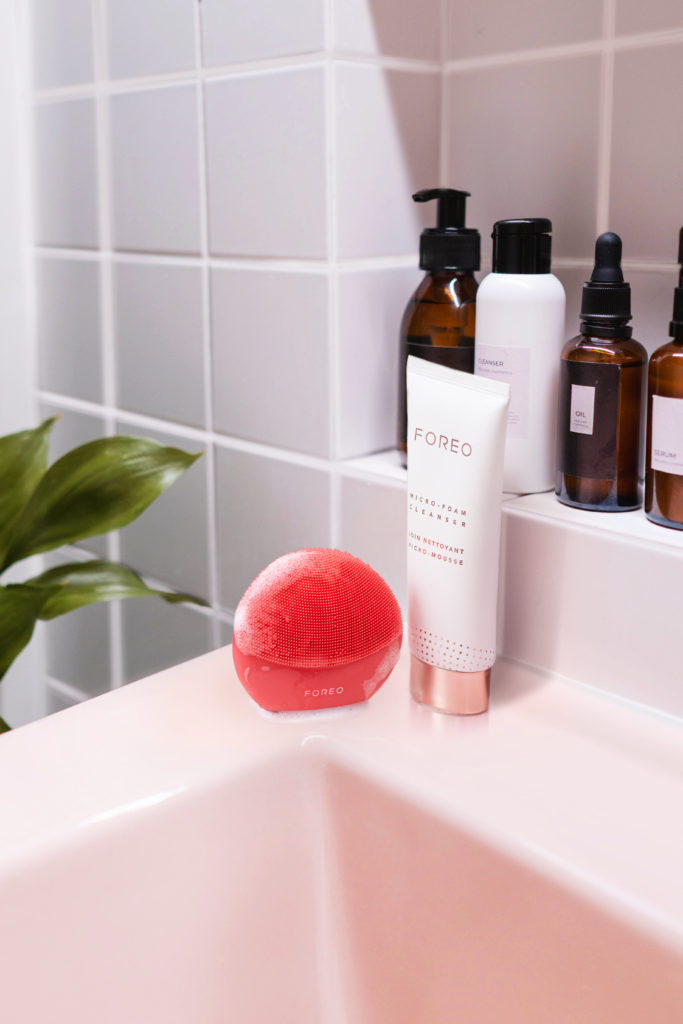 2. A beauty routine perfectly adapted to your skin's needs.
After studying the needs of more than 1,500 people (men and women), FOREO's R&D team has designed a specific routine adapted to the needs of the skin at each time of the year.
FOREO has spent the last few years researching new cleansing modes (gentle, regular and deep modes) and new massage modes that allow users to fully customize the treatment to their skin and adapt the treatments to the month of the year (drier in summer, more acne, more puffiness, etc.).
3. Indestructible devices.
This new generation has been designed to be durable, to last over time and never need replacement parts. After extensive procedures and pressure tests, we confirmed that LUNA 4 devices could fall from a 45-storey skyscraper and remain intact!
4. More powerful engine for more power and durability.
With FOREO LUNA 4, you can go around the world without recharging your devices. It has 600 uses of autonomy thanks to the new extreme autonomy engine. A spectacular breakthrough, especially for the LUNA™ 4 mini and LUNA™ 4 go models.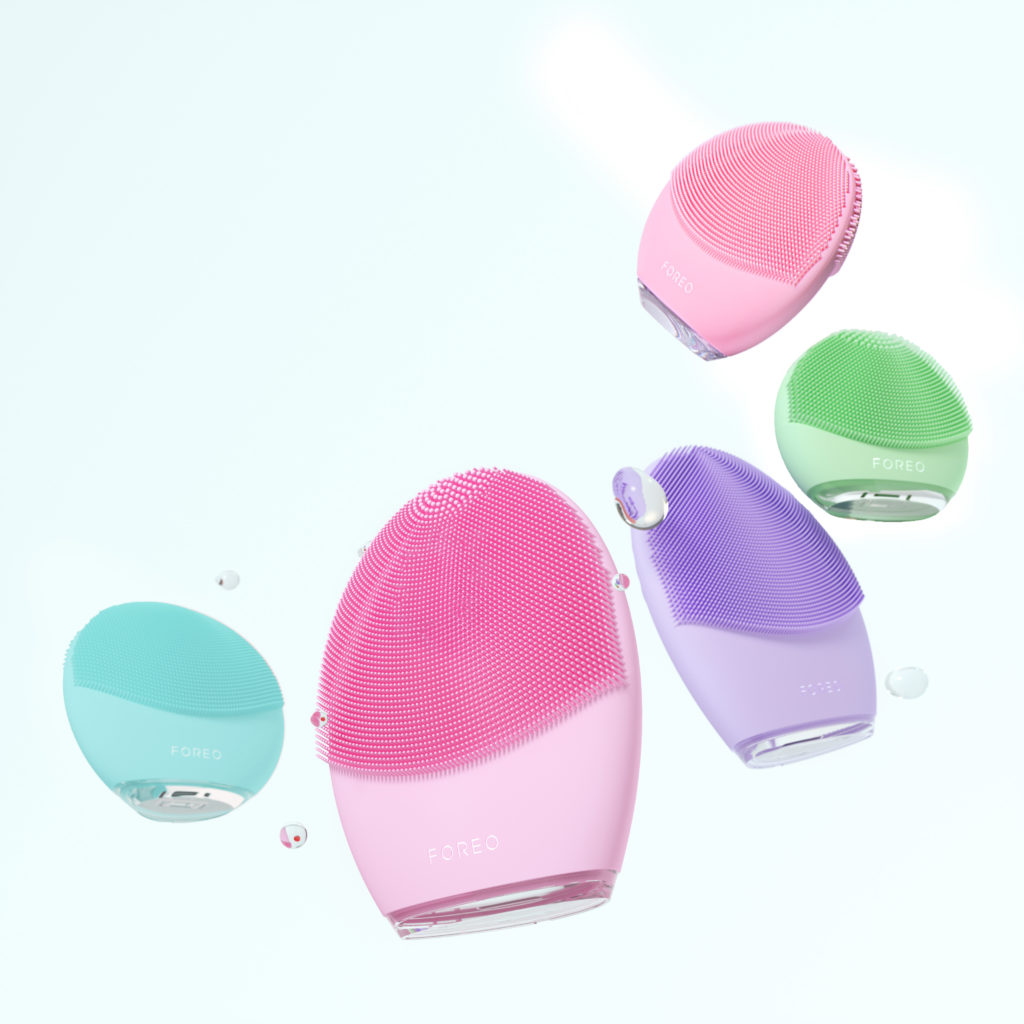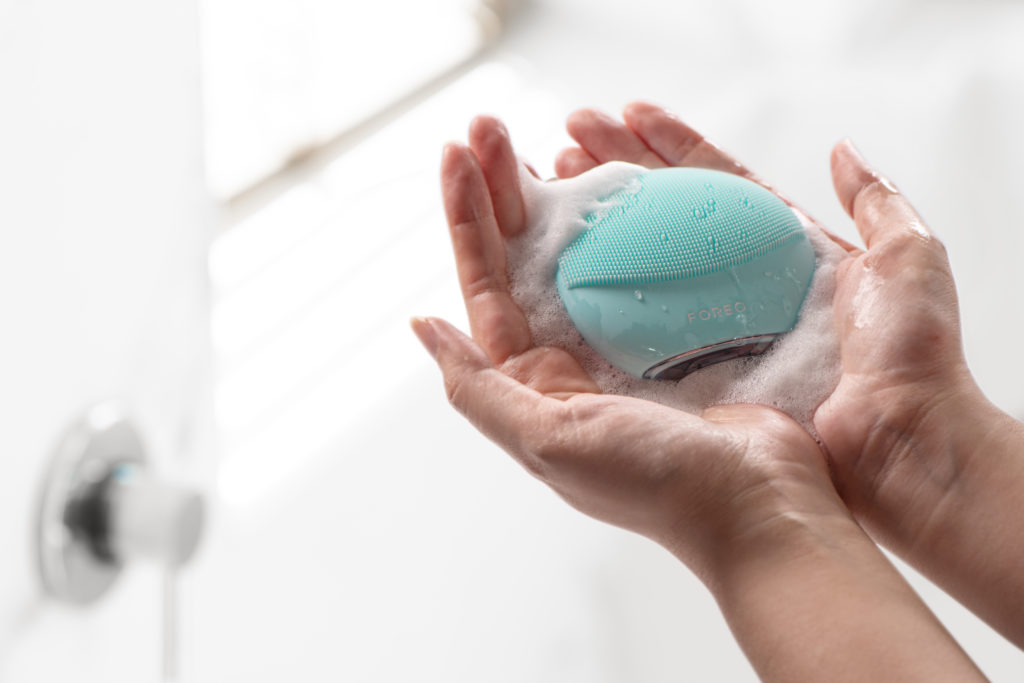 5. New colours chosen by the public.
FOREO continues to practice social listening and makes decisions by listening to its audience. Colour is a very characteristic element of the brand and in this case it was based on the respondents' favourite colours. Lavender, peach, pistachio, evergreen, arctic blue, coral and light pink are some of the new colours in the FOREO LUNA 4 range. After a survey of 750 people, the new colour shades were decided upon for an even more special generation of appliances.
6. More user-friendliness for women who are short of time.
Manual buttons are reintroduced on the devices for facial cleansing without using the app and for faster use. Once preferences are set in the FOREO For You mobile app, facial cleansing and massage modes can be easily selected by pressing the control buttons on the back of the device, ideal for busy women looking for a treatment in a short time.
LUNA™ 4 – INTELLIGENT FACIAL CLEANSING DEVICE WITH FIRMING MASSAGE PROFESSIONAL CLEANSING – BRIGHT, HEALTHY COMPLEXION – FLAWLESS PREPARATION
Enjoy effortless skincare routines and fight the signs of aging for clean, visibly brighter and healthier-looking skin.
Perfectly tailored to your skincare needs, the LUNA™ 4 offers a choice of gentle, regular or deep cleansing mode and firming massage routines, creating a must-have skincare essential for professional-level results at home.
● Gentle, regular and deep cleansing modes
● 5 video-guided and 5 manual firming massages
● In-app customization with manual controls
● Ultra-hygienic silicone
● USB rechargeable, up to 300 uses per charge
● 100% waterproof
LUNA™ 4 – PERFECTLY SUITED FOR EVERY SKIN TYPE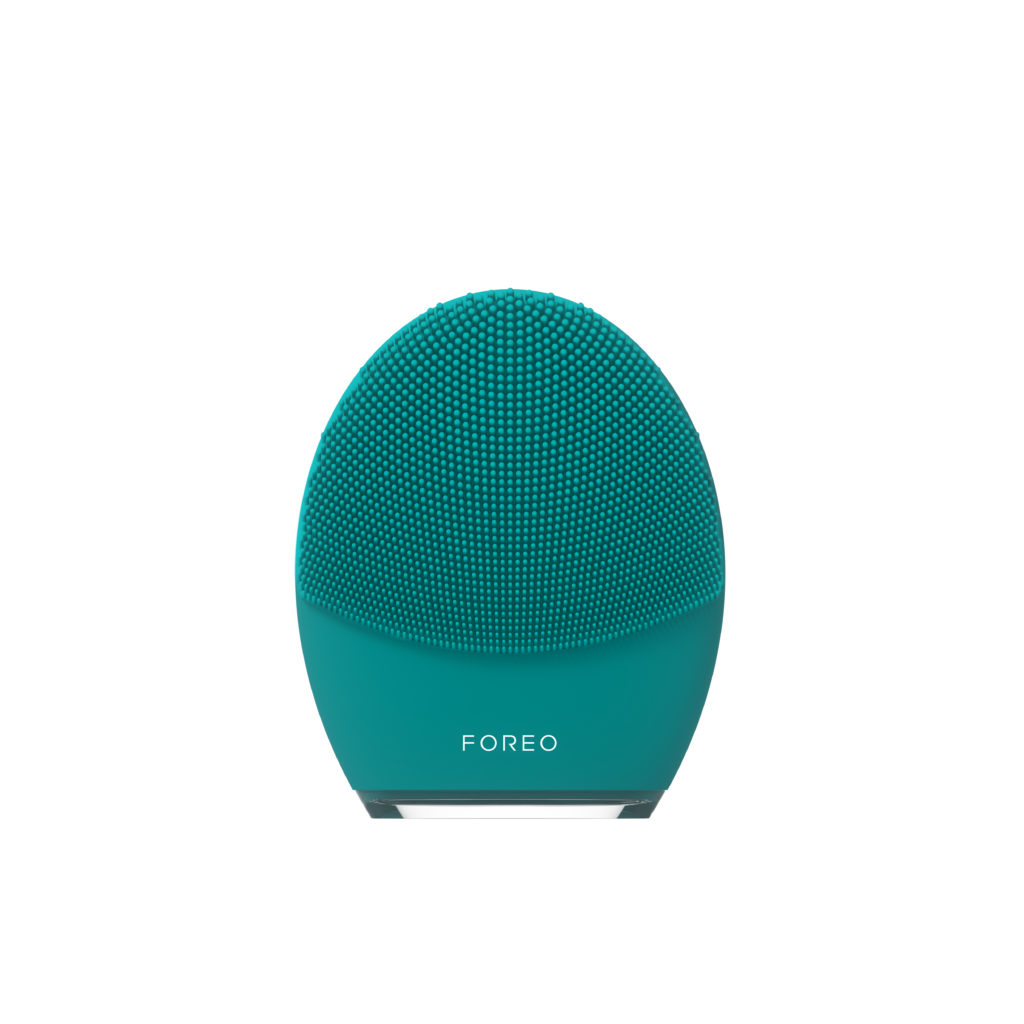 LUNA™ 4 – SENSITIVE SKIN
Fine bristle brush head for skin prone to inflammation, redness, itching or dryness.
LUNA™ 4 – NORMAL SKIN
Brush head with fine bristles and thicker on top for healthy skin with a perfect balance of oil and water, neither too dry nor too oily.
LUNA™ 4 – COMBINATION SKIN
Thicker bristle brush head for skin that is dry in some areas and oily in others, such as the T-zone.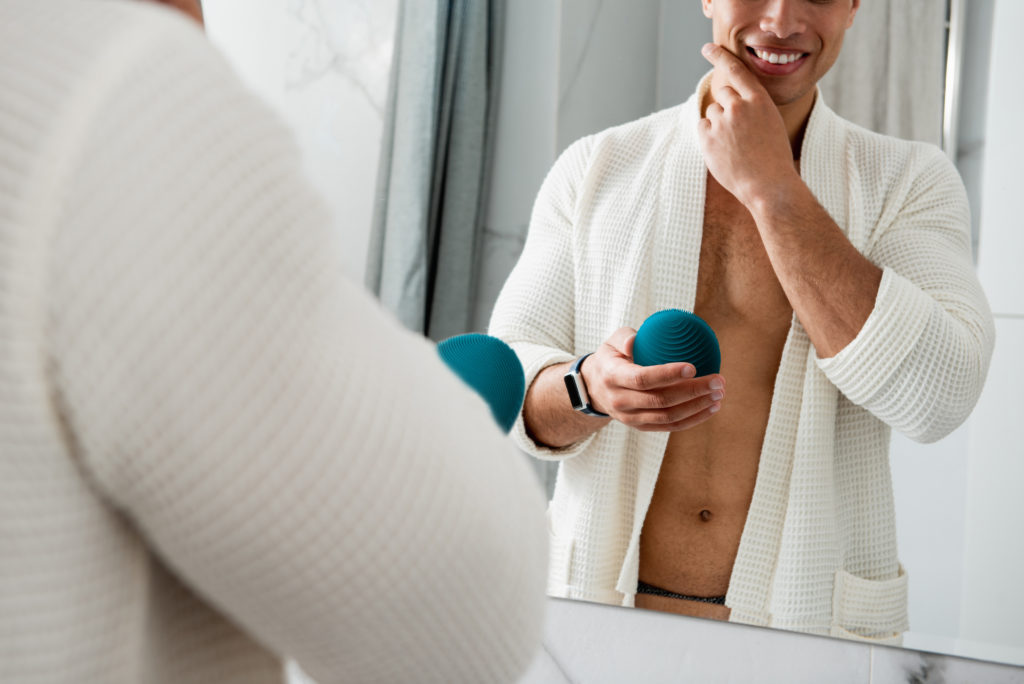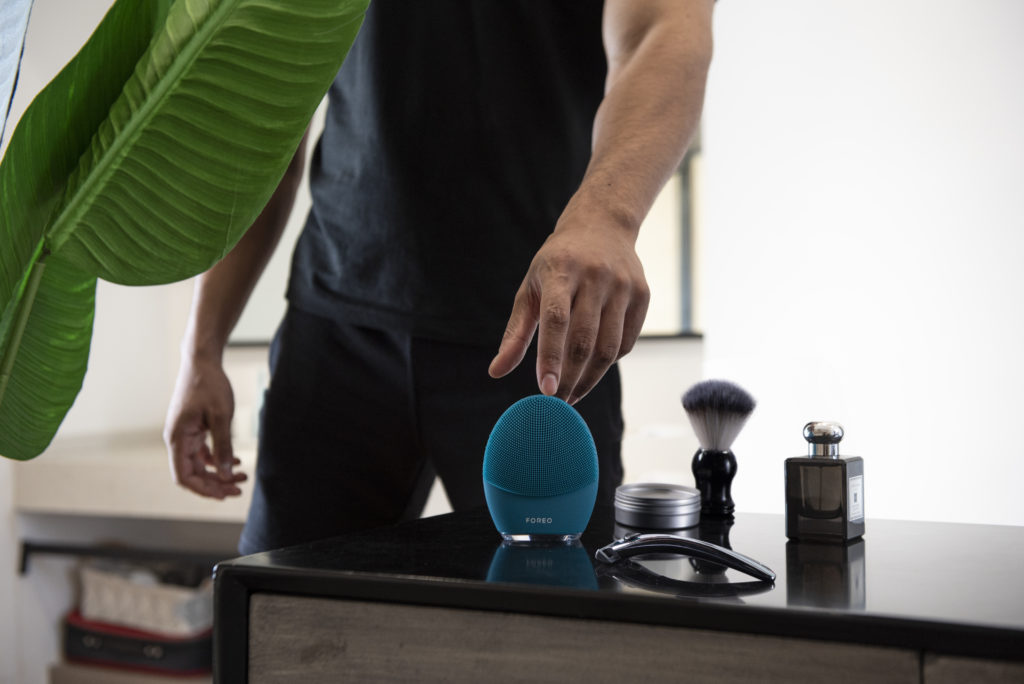 LUNA™ 4 – MEN
Brush head with thicker bristles for thicker, textured skin and beard.
LUNA™ 4 MINI – DOUBLE-SIDED FACIAL CLEANSING MASSAGER
YOUR DAILY SKIN CARE ESSENTIAL
Mini but powerful, a must-have for any skincare enthusiast, this smart device offers effortless facial cleansing and a healthy, radiant glow in just 1 minute! Featuring a 2-zone brush head & a fast 30 second stimulation mode, reveals your skin's radiance with ultimate ease.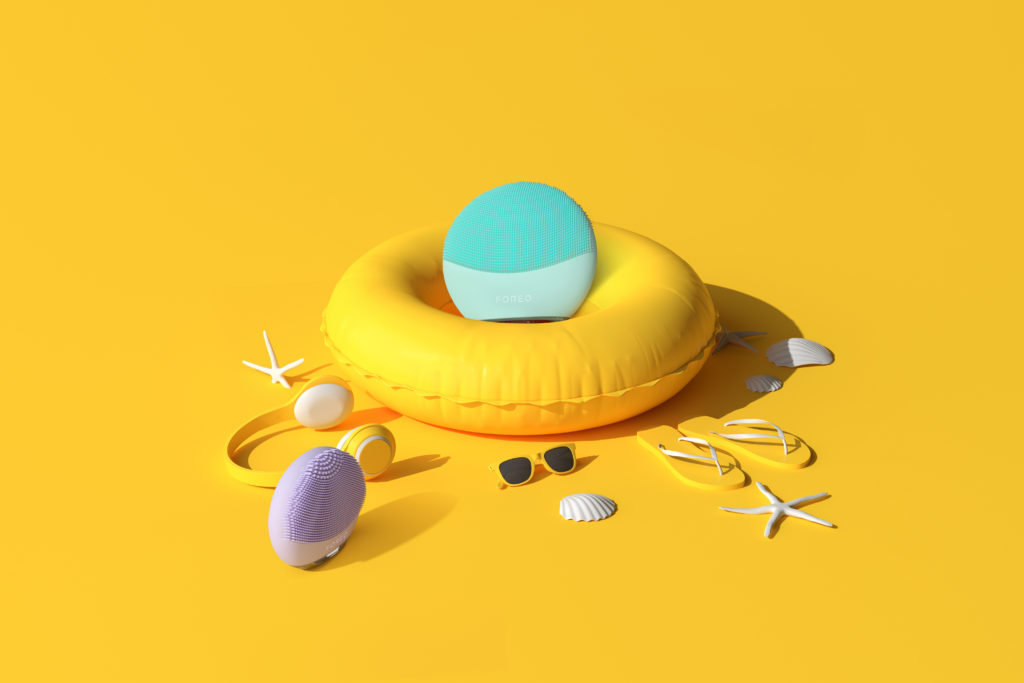 ● T-Sonic™ cleanser
● 2-zone brush head
● Glow Boost Mode
● Customisation in the application
● Softer, ultra-hygienic silicone
● USB rechargeable
● 100% waterproof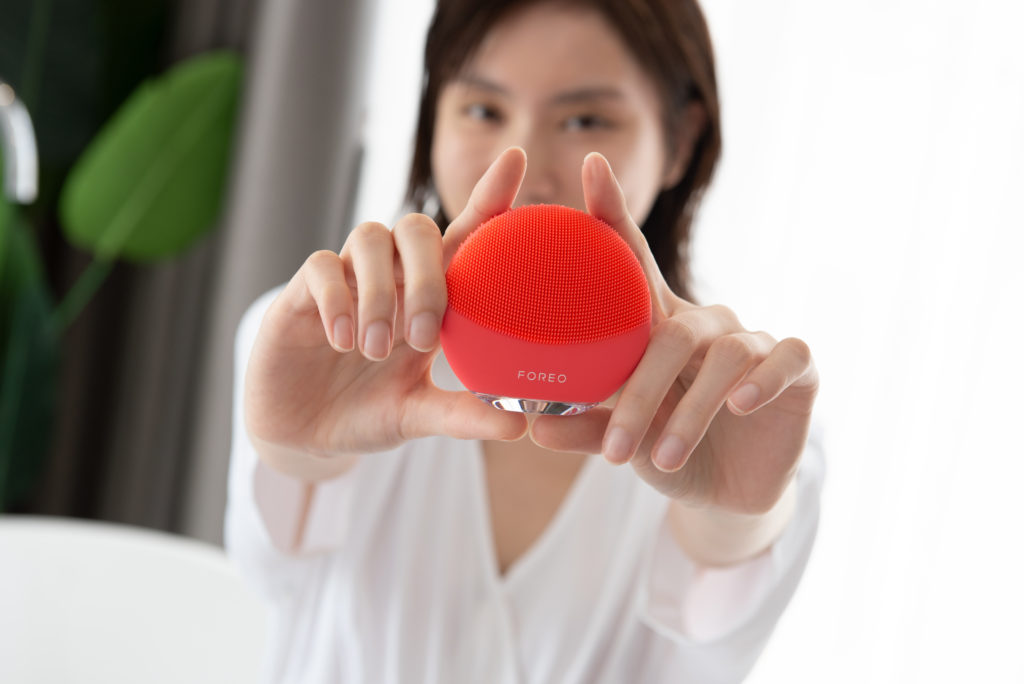 The LUNA™ 4 mini is available in different colours: lavender, arctic blue, coral and pearl pink.
LUNA™ 4 MINI – THE IMPROVEMENTS
SOFTER SILICONE
The latest generation of LUNA™ has silicone contact points that are
17% softer than those of LUNA™ mini 3, allowing them to glide even more easily over the skin, to preserve its natural elasticity. Incredibly gentle on the skin, it is suitable for even the most sensitive skin types, perfect for gentle but deep exfoliation.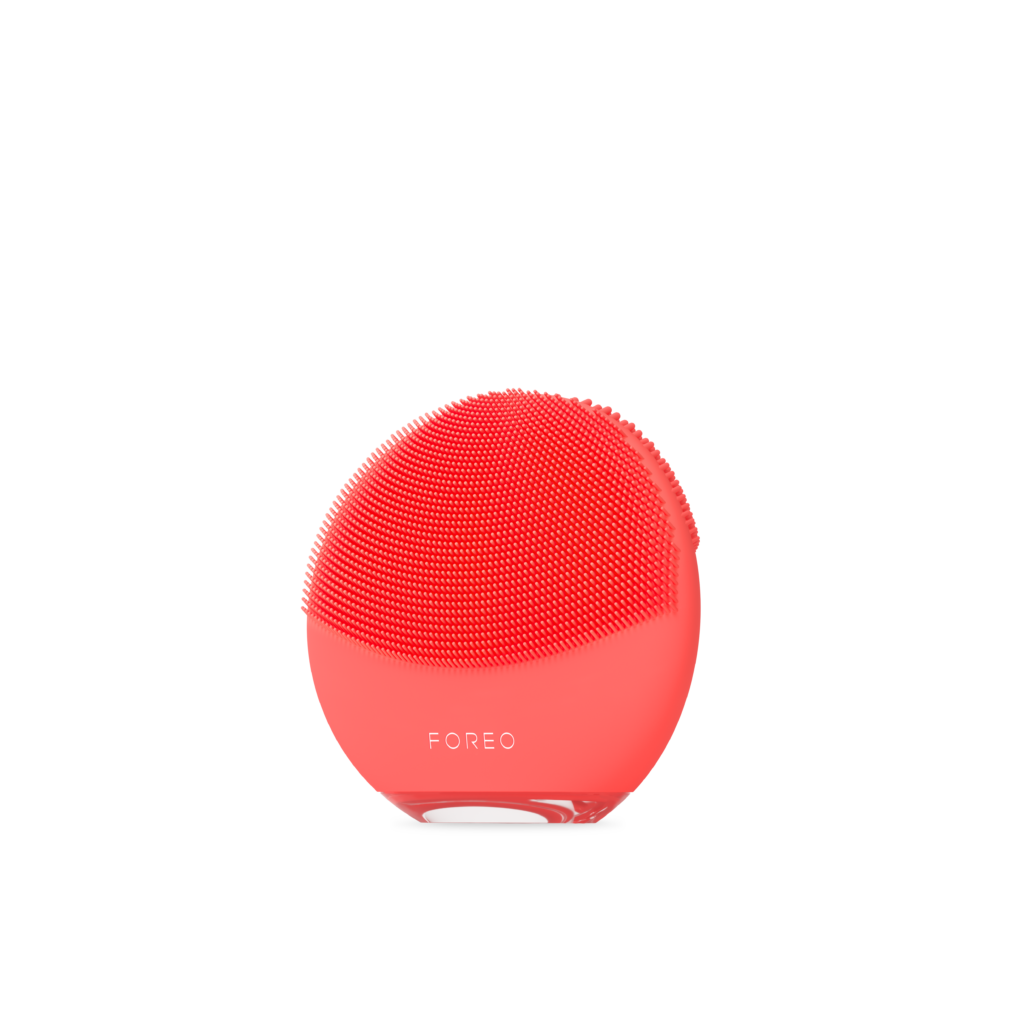 ENHANCED BOOST GLOW MODE
Get the most out of your cleansing with the enhanced Glow Boost mode. The constant T-Sonic pulses deep cleanse your skin, while the pulsating mode stimulates microcirculation, relaxes muscle tension points and improves lymphatic drainage. muscle tension and improves lymphatic drainage.
SEAMLESS PERSONAL CARE
Up to 300 uses per USB charge with low battery indicator and travel lock.
www.foreo.com
Recommended